Brendon Julian - Contributor
'He'll be player of the tournament'
I see some similarities in the issues confronting the current Australian World Cup squad and the one I was part of that won the 1999 tournament.
Back then, most of the squad had come off a fractious tour of the West Indies. Shane Warne had been dropped by Steve Waugh in the Test series.
I felt there was a hangover from the West Indies tour moving in to the '99 World Cup. There are lots of examples in sport of an environment like that, where a team or squad is not gelling.
I was a really late inclusion in that World Cup. I think they'd picked a squad and left two spots available that they didn't announce. I did well in the Sheffield Shield final against Queensland up at the Gabba.
I got some wickets and I got some runs and I think I probably got in the last spot, to be honest. I think they thought playing in England suited my swing bowling and batting.
I was pretty excited to go, especially with the team and the squad we had. It was a very, very strong team, if not immediately together as a unit.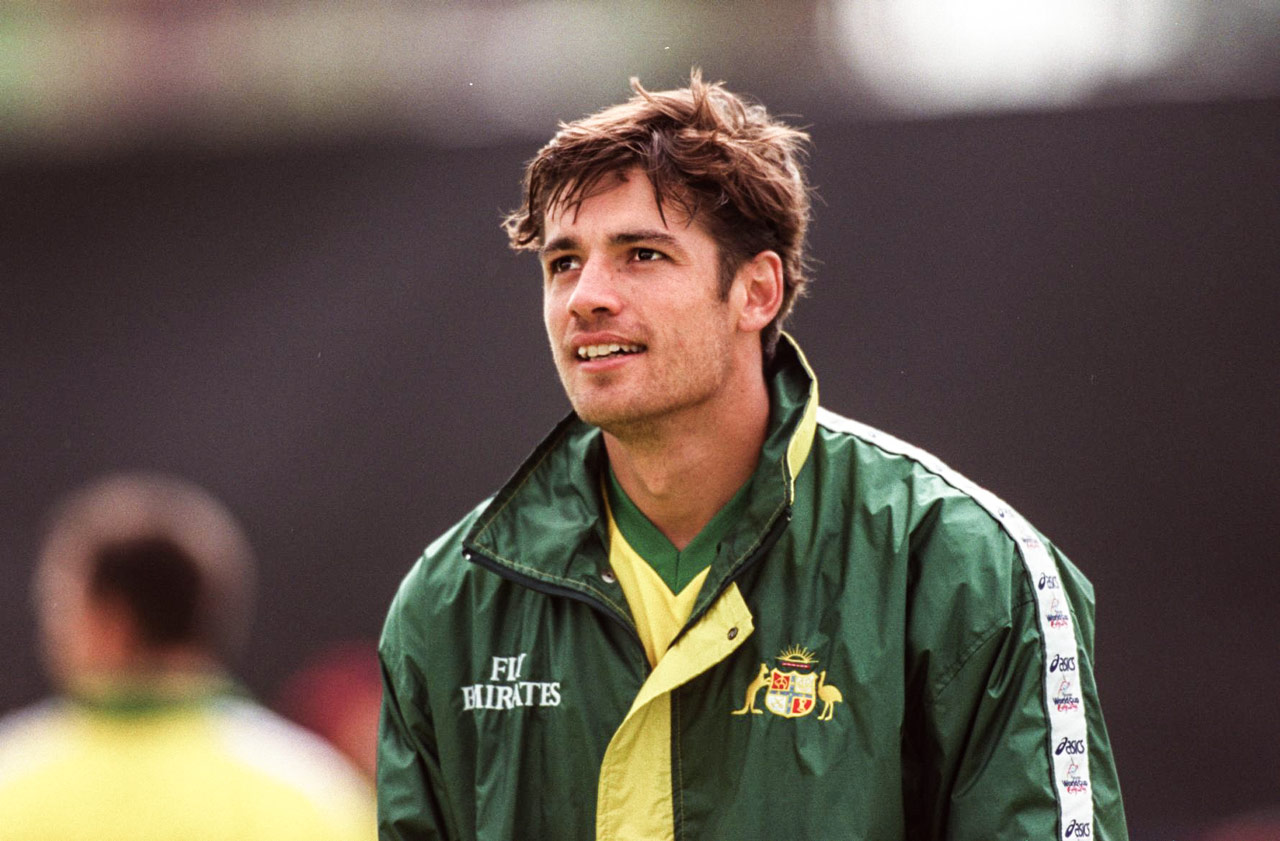 And that's very similar to this Australian team heading into this World Cup. You've got two superstars coming back in, in Steve Smith and David Warner. Yes, the Australians have played well in the last couple of months in international cricket. They've won games against India and Pakistan but both of those sides were trying different combinations for their World Cup campaigns.
The Australian cricket team has had their problems which have been well documented since the Cape Town fiasco. But at the end of the day, the players will want to win a World Cup. Now we get to see how they respond.
When a team struggles, the pressure and spotlight and past issues are magnified. But when you win, all those problems suddenly go away. That is sport.
The players know that. You win, all those other things go away. You lose that's when the spotlight comes back.
There's no doubt this team has the talent to win the World Cup, but they have to play well and they'll have to take their chances. They're not the in-form side coming into the tournament.
I would rank them about fourth. But what they do have is a couple of X-factor guys coming back in the side. Warner is my guy – I think he'll be player of the tournament. He will have a steely determination to play well, to score runs, and just rise above it.
I think he feels that he's been thrown under the bus. Some people may have used him as a scapegoat. He's the type of guy that could win a World Cup, off his own bat, with this team.
I feel our bowling is really good, my only issue is the batting. I still don't think we are settled enough and Justin Langer probably doesn't know exactly what his top six is.
In terms of the batting order, Aaron Finch and Usman Khawaja have to open. That's been the only stable combination in the order in the past six months. I think Warner should bat three. Steven Smith at four, Glenn Maxwell five, and Marcus Stoinis at six.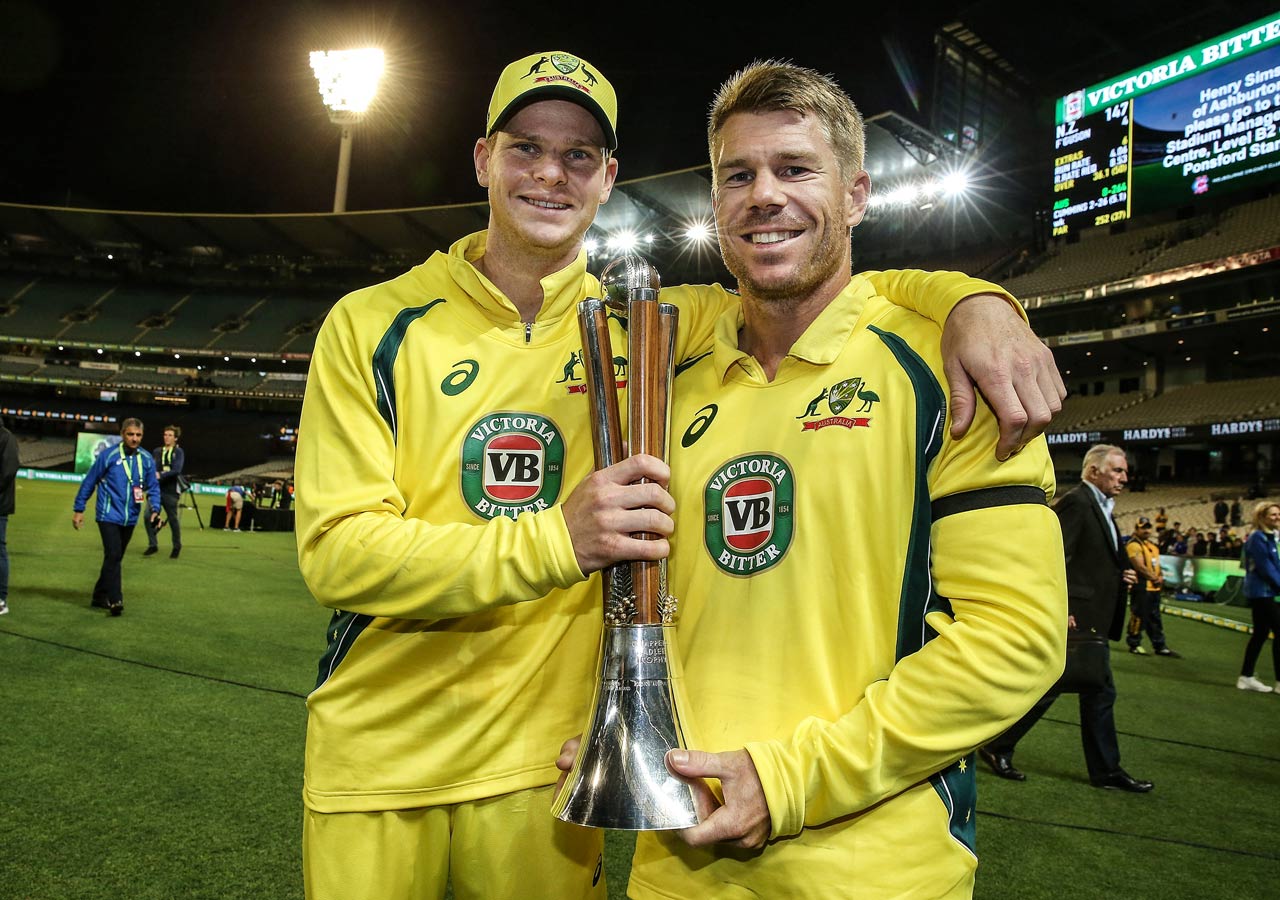 Finch has spoken about form issues and the weight of Australia's World Cup history. I honestly believe he doesn't need to lead from the front, he just needs to pull this team together and make the right decisions on the field.
In terms of his own batting, I don't think he needs to feel the pressure of scoring runs at the top of the order, he just needs to get Australia off to a good start and set a solid foundation. If he keeps it as simple as that, the rest of the batting order will fall into place.
He's got to get in his mind that he doesn't have to be the blaster at the top of the order. I often think he doesn't rotate the strike well enough, he's a four-ball hitter. 
I think the only issue of that opening partnership is that they are both boundary hitters, looking for big shots where they need to work the ball around a lot more.
You set the right foundation and you've got Smith, Marsh, Warner, Maxwell, Stoinis. There's enough power there.
My other issue with the side is we don't have a Dhoni in middle order. Someone who can say take the game long and then bring the game home.
I feel Steven Smith should be that man. I see him as Michael Bevan. He's such an experienced campaigner he could slide down to five or six. At a World Cup that would mean sum up the situation, which he's really good at, and bat with the tail. I would rather Smith be the one that takes it right to the end.
You've got power hitters in Maxwell and Stoinis so Smith doesn't need to be that type of player. I'd love him to probably slide down to five or six, depending on the game. Hit the gas and rotate the strike, and when he needs to play big shots, or fancy shots, he can do that.
MORE MEETINGS WHEN YOU LOSE
Teams are made up of different personalities and not everyone gets on – and not everyone should get on either because they're all different.
At the end of the day, you're out there trying to win a game, whatever it is. And you, once you walk over the line you just get on with it.
There were a lot of strong personalities in that 1999 side.  We had some amazing players in there – the Waughs, Warnie, Gilchrist – but it just seemed like more of an individual game than a team effort.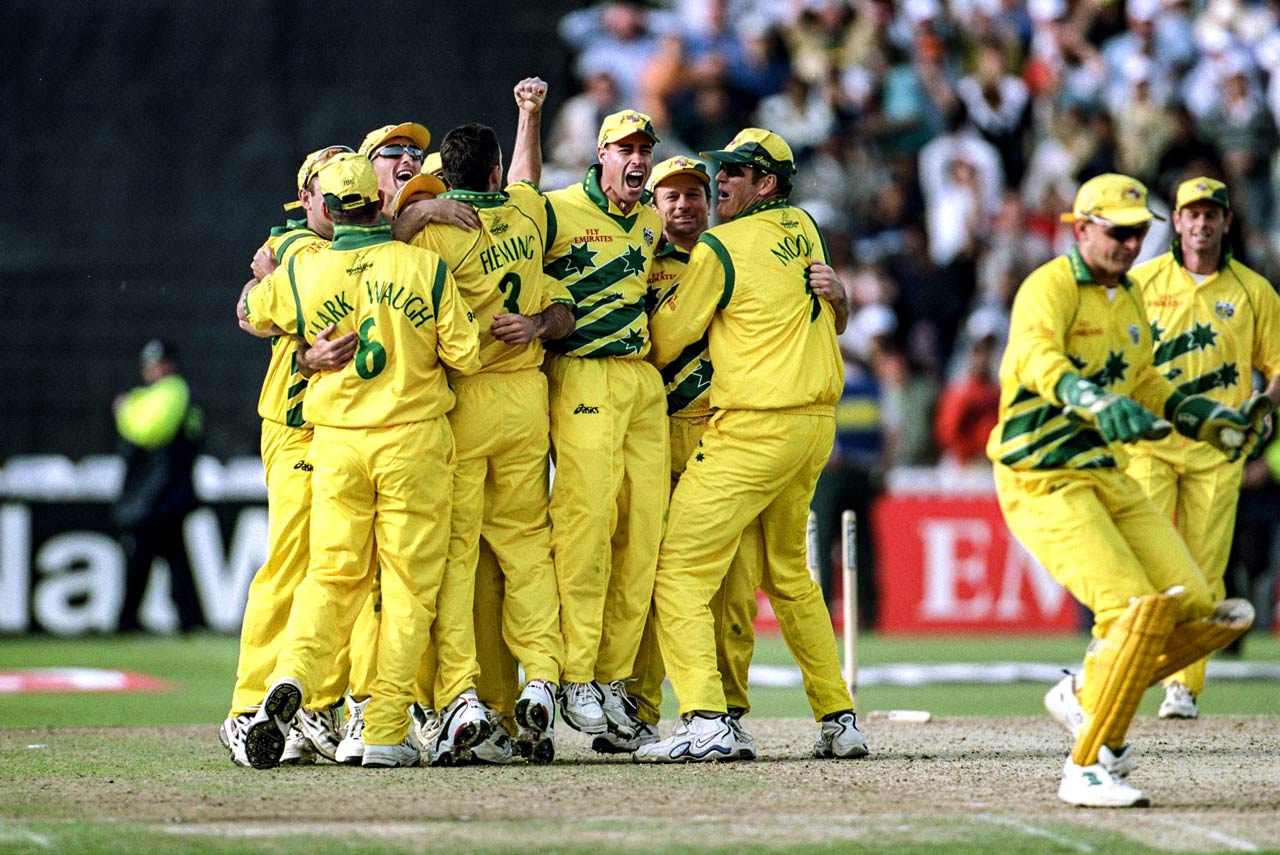 When we lost against New Zealand heavily down at Cardiff. That sent a shake through the squad. Then we lost against Pakistan and all of a sudden it was on. We weren't gelling, we weren't playing well and we were thinking, 'What are we going to do to get into this World Cup?'
We were trying everything. I think we had a drinking ban, we had a nine o'clock curfew, and then it got changed to you can't be out after midnight. Then it changed to, 'OK, you can only have one glass of wine with your meal'.
We were having a few team meetings. You tend to have more team meetings when you lose, there's no doubt about it.
After we beat Bangladesh and then the West Indies, something was ignited. I remember vividly Steve Waugh and the senior players in a meeting saying, 'This is it'. Basically, 'The guys sitting in this room may never play another World Cup'.
So we just had this policy of 'no regrets' after that. It was a case of, 'We've got to put everything aside, we've got to suck it up and, if we want to win a World Cup, this is where we've got to go'.
We hadn't won a World Cup since '87, so it was a pivotal moment. I think when you get to that stage, it's like, 'You know what, I may not get on with people and we've had different ideas, but at the end of the day we've just got to win the games'.
Teams are made up of different personalities and not everyone gets on – and not everyone should get on either because they're all different.
Steve Waugh was no more vocal than usual in our crucial Super Six match against South Africa. He was vocal all the time. A lot of the guys were.
Waugh played an unbelievable innings, 120 not out, after being dropped by Herschelle Gibbs, and it was a massive game for us – not just to survive it but what it reaffirmed to us about South Africa.
That was a game where they batted first and got 271. They were the form team of the tournament, they played really well, but we always felt really confident against South Africa. We felt that if we put them under pressure we would win the game. 
We just thought they've got some good players but you know when it gets down to the crunch, we will beat them.
We backed ourselves with gut instinct. We had a lot of great players and knew that if one or two fired, we'd play around them. It just depended who was going to fire on the day.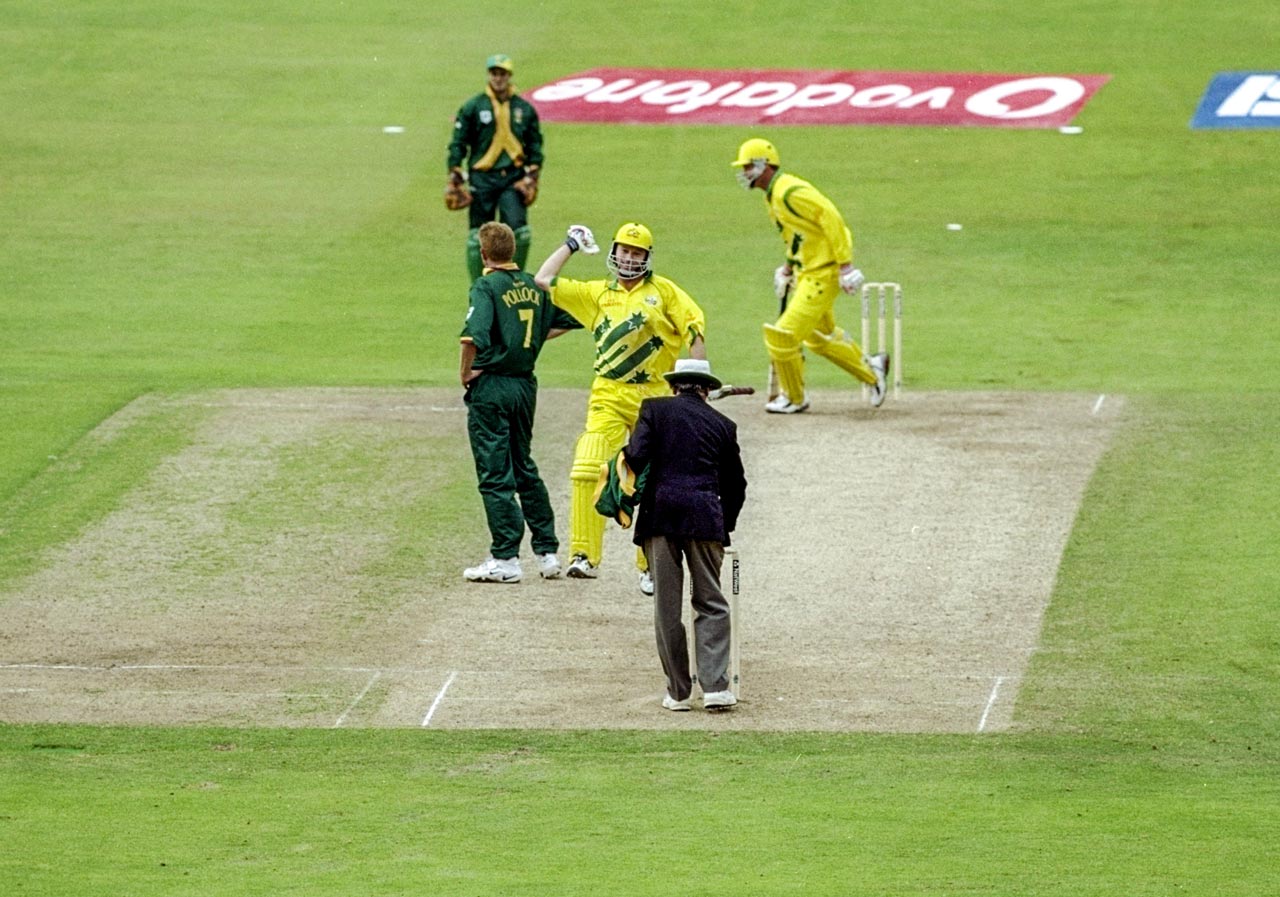 More about: Australian cricket team | Cricket World Cup | David Warner | Indian cricket team | Justin Langer | Shane Warne | South Africa | Steve Smith | Steve Waugh