Whisper that became a roar
My plan was to become a professional surfer. I'd built up to it since I was a kid. My ranking in the Pro-AM was No. 23. There was a very deliberate direction my life was heading in.
Then I was hit by a car. Career over. In a split second, my life's work was gone.
I had a mental breakdown. Today, they'd call it a mental health issue or PTSD and there'd be money available from the government for treatment and rehabilitation. Back then, it was just a breakdown. They locked me up in an acute psychiatric ward. Padded cell. Straight jacket. The lot.
I spent four weeks and one day there. And then I broke out.
About 15 months later, I had a relapse. They locked me away again.
They'd give you this little cup of brown stuff, and within a minute or two you'd be ga-ga. I didn't like the feeling of being completely out of it, so I resisted. But if I didn't take my medication, I'd get the needle and the needle would wipe you out for a day or two.
I spent six weeks and one day in that other acute psychiatric ward before I broke out again.
I soon discovered, life outside wasn't much better.
It was the 1980s and there was nothing like the understanding around mental health that there is today. Everyone judged me a freak. 'This guy's crazy.' 'He's mad.' I had been labelled and doors were being closed on me everywhere I turned.
I understand now that I was put through these challenges for a reason.
It has taken 35 years of adversity to accrue the knowledge I have. I've been knocked down time and time again and kept getting back up. As difficult as they were at the time, I wouldn't change those experiences for the world. I have been able to save many, many people from committing suicide and, more recently, I've been able to help people in the sporting, education and corporate worlds.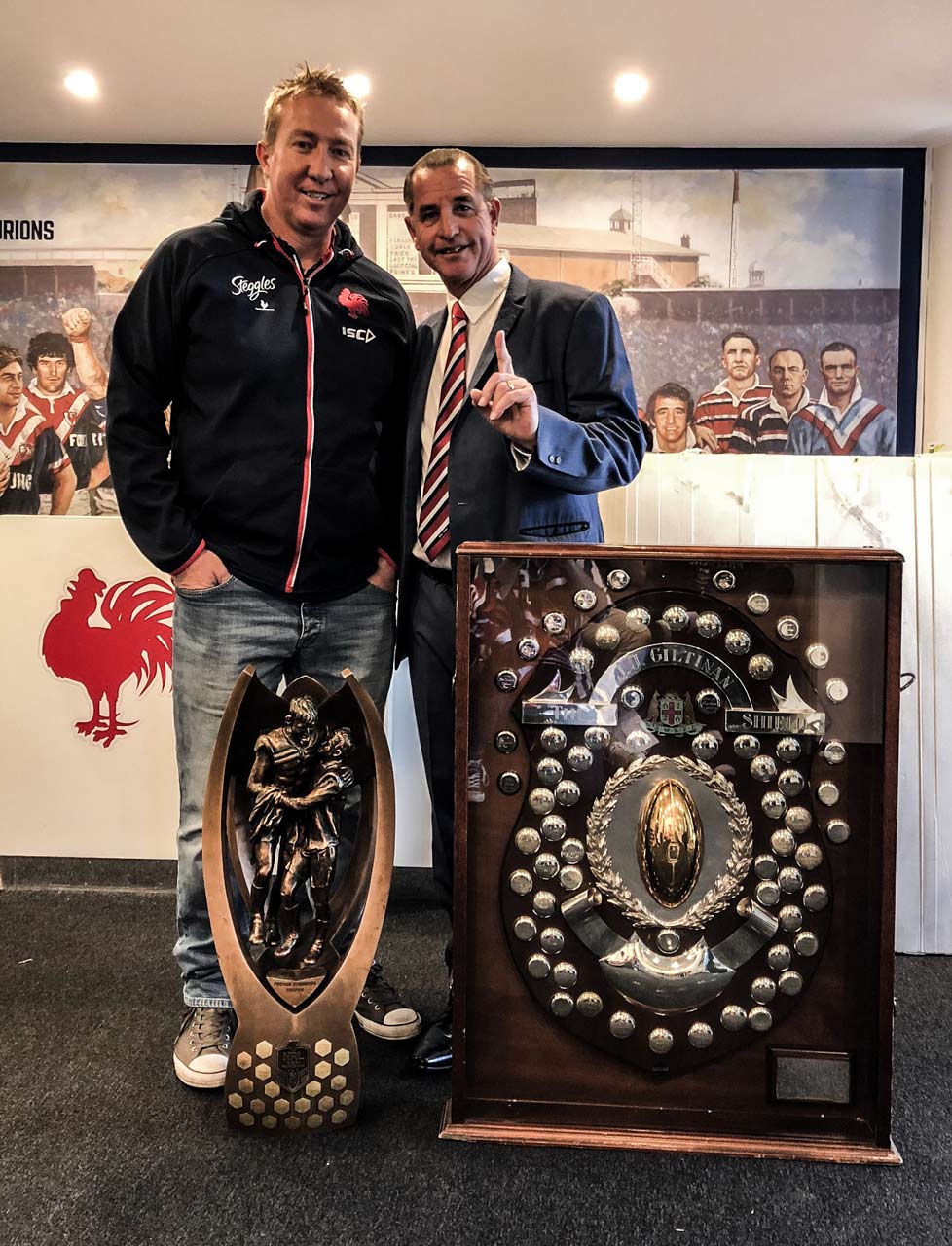 THE DREAM
You might know me as the 'Coach Whisperer'.
I don't have a PHD or a doctorate. So much of that stuff is just copy-paste. If you want someone like that, there are literally thousands of people around the country who tick that box.
Instead, I study the subconscious mind. I teach the Science of Belief.
I have known this was my calling since my accident. For more than 35 years, it was a massive struggle. There were times when I'd go down to the shops to buy milk and only have enough money for the small carton. Or when I'd plan to meet someone with my wife, Cathy, but have to cancel because I didn't have enough money to fill the car up.
We believed but no one else did. I was bleeding. Everything I'd saved up had run out.
They locked me up in an acute psychiatric ward. Padded cell. Straight jacket. The lot. I spent four weeks and one day there. And then I broke out.
That's when you ask yourself: How strong is your dream, really?
In my case, it was unshakeable. I could see my future as clear as crystal.
I help coaches because I study, train and feed the subconscious mind. Scientists say it is 30,000 times stronger than the conscious mind.
The subconscious mind controls the human in everything they do.
I think of it this way: people spend hours and hours at the gym working on their bodies. That's all fine, but if our brain is the most powerful part of our body, shouldn't we be training it as well?
Of course, we should. And as many of my clients have said to me, 'Bradley, you're the only one who does it.'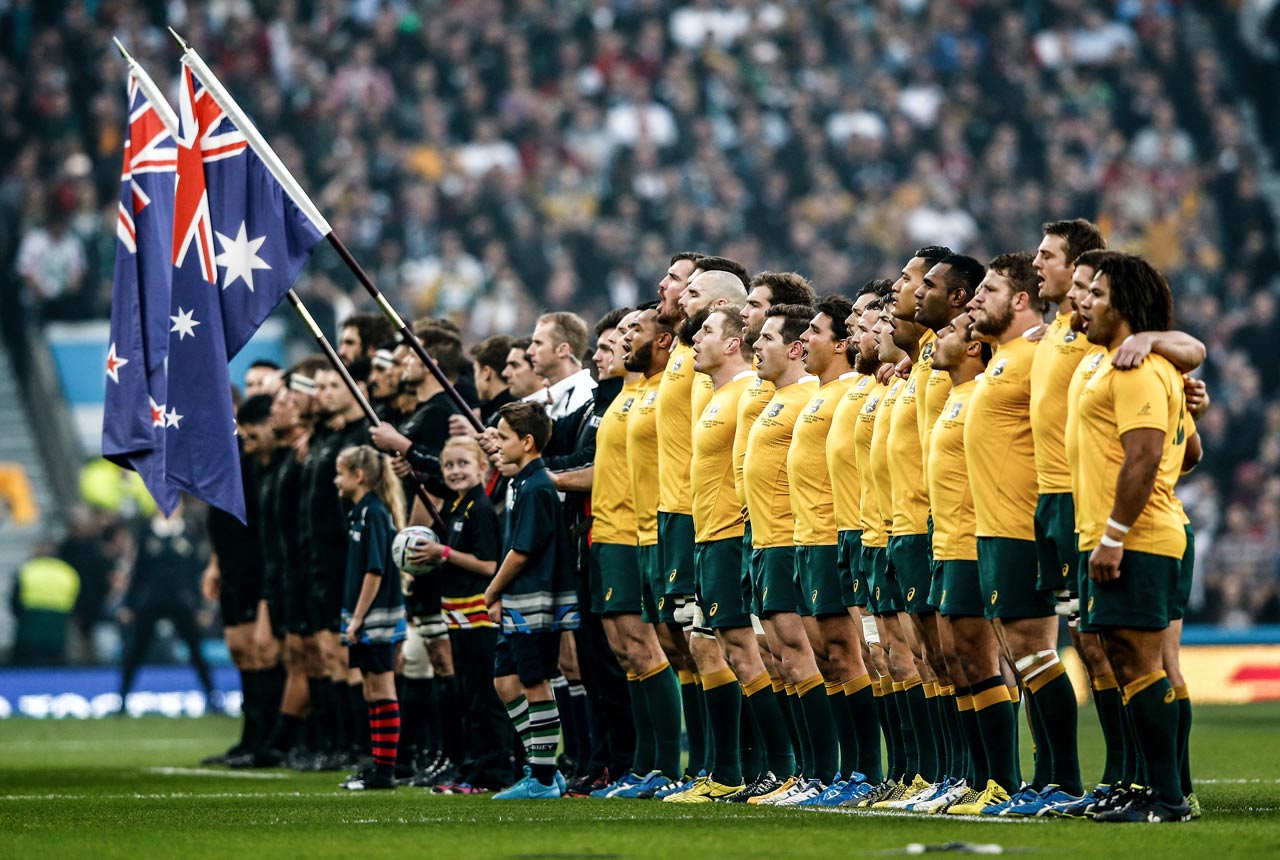 When I work with a client, I reprogram their subconscious mind from the day they were born to the age they are now. I teach them how to expect to win. To believe. I've found a way to stimulate areas of the brain and when you feed it the right messages, with the right power words, it changes the human in a different way.
I'll give you an example: Have you ever gone into a crowded room and asked, 'Who's that person over there?'. For a reason you can't explain, they stand out from everyone else.
That's their energy. It's so strong it hits you, good or bad.
I can teach people how to turn it on like a switch.
Belief can become so strong that you can teach a coach, an athlete or a business person how to literally manifest and predict results. I'll explain this in more detail later in this piece.
I'll often ask the coaches, 'What's your job?'
And most of them will say, 'To win.'
'Nope.'
Their job is to create great human beings. They just happen to be star football players or top sales people. When you achieve that as a coach or corporate executive, then your team will win for you. It's not about reading lots of books and becoming academically knowledgeable. It's about a group believing in the same thing.
The first step is to teach the client to trust themselves. If they don't do that, how will their team trust them? How are their leaders going to lead?
I send them to the mirror – because the problem is always in the mirror. I give them a program specifically designed for them and what it is they want to achieve. They have to read it aloud in front of the mirror every morning when they wake up, and again just before they go to sleep. Every day.
I worked with Trent Robinson at the Roosters this year. Prior to 2018, I helped Michael Cheika with the Wallabies in the 2015 season and World Cup, Eddie Jones at England Rugby in 2016 when they won the Six Nations campaign, Graham Arnold when Sydney FC went on their record-breaking run of back-to-back Premiers Plates and Michael Maguire when the Rabbitohs won the premiership after a 43-year drought.
All those coaches have made history.
More about: Coaching | Eddie Jones | England | Graham Arnold | Michael Cheika | Michael Maguire | South Sydney Rabbitohs | Sydney FC | Sydney Roosters | Trent Robinson | Wallabies