Brad Takairangi - Contributor
I was embarrassed to leave the house
I had just turned 30 years of age, was trying my hardest for a new contract that would see out my career with the mighty Eels, and I got dropped to play for Wenty in the Canterbury Cup.
Without a doubt, it came as a big shock to the system but I knew what happened next was going to shape the rest of my footy career.
I knew my form was down a bit – Parra had lost a few games we really should have won – and it is always the coach's prerogative to pick the team he thinks will get back in the winner's circle. But it hurt, bad.
I kept telling myself it was important to keep a sensible head and not go around kicking stones.
The coach wanted me to pull things back and relax a bit. He didn't want me going for 'The Big Play' every time I got the ball. The message was loud and clear and it sank in. It had to …
Three games for the Wenty Magpies helped me a lot, but I think the big thing, which happened around the same time, was being chosen to captain the Cook Islands in the World Cup qualifier against South Africa.
That was a fabulous honour I'll cherish forever and I feel that's where I regained some inspiration, my rugby league mojo.
There were lots of young players in that 'Cookies' team and, as a senior NRL player, they looked at me for some guidance. We played really well that day at Ringrose Park and won 66-6. I loved every second of it.
Brad Arthur had been keeping tabs on me for a while and then Michael Jennings got injured.
I got a recall to the NRL in Round 17 and I've had some good fortune from there. I scored my first-ever hat-trick against the Wests Tigers and backed it up with another try against the Sea Eagles at Brooky. It felt good!
It's now my challenge to stay in first grade and help our side in the most important time of the season.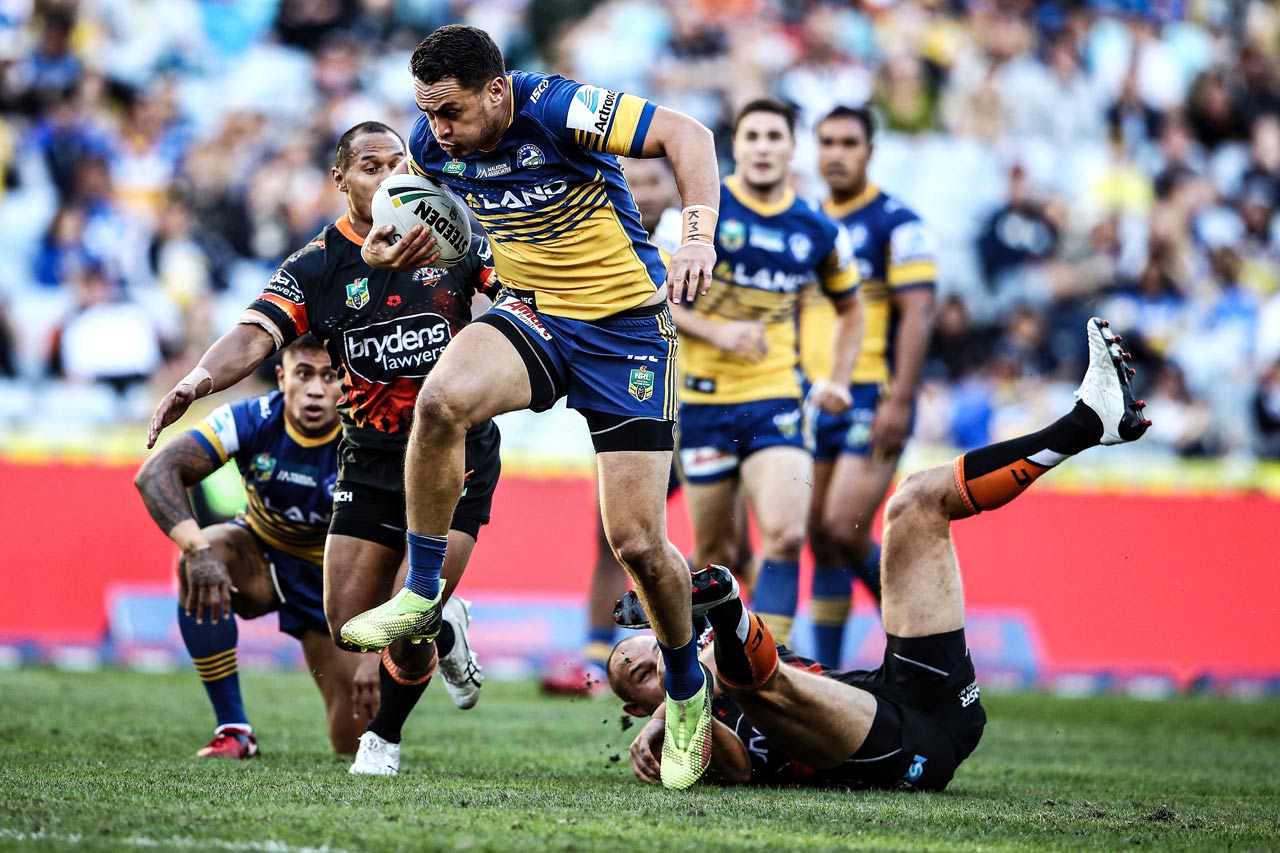 soul-destroying spoon
We host the Warriors at Bankwest this Saturday at 3pm – this game will be a beauty!
Mooks (Stephen Kearney) has his boys playing some great footy and their record away from home this year has been good.
We're having an up-and-down season but it is way better than last year when we ran last. When we're on I feel like we can beat anyone, but we need to do it consistently.
From first-hand experience, I can report that 'winning' the wooden spoon is soul-destroying, it saps all of your confidence. You're trying so hard but nothing, absolutely nothing, comes or goes your way.
Towards the end of last year, we were losing so many games I was embarrassed to leave the house. I just didn't want to be seen out and about by anyone.
After games, I'd do the recovery stuff and go straight home. If my missus wanted to go to the shops or anything, I'd stay home. I didn't want to be seen in public and I certainly didn't want to talk about it.
We were close to teams a lot of the time but just couldn't come up with that win. On some occasions, all we needed was a relieving penalty or a simple bounce of the ball. But it never happened and we finished last.

The most frustrating part was that we had a good team on paper, but things failed to click on the field. That losing feeling was terrible and nobody at Parramatta ever wants to experience it again.
Using that down period as fuel, we changed a lot of things in the lead-up to this season.
More about: Brad Arthur | International rugby league | Manly Sea Eagles | Michael Jennings | New Zealand Warriors | Parramatta Eels | Wests Tigers