The day Bogut took me out
'I need to teach this guy a lesson.'
I reckon that's what Andrew Bogut said to himself the first time we met, on the court at an Australian juniors camp. It was at the AIS back in 2002, when we were 17.
I'd been invited after a good under-18s nationals for South Australia Metro, which was a big deal for me having not been picked in junior state teams prior to that.
I was going all right in a practice session; coming off pin-downs, hitting some threes. Bogut said something like, 'I'm not letting this bloke come in and stamp on my territory.'
I went to the basket and he blocked me. He also followed through and completely took my face out!
But I got up and kept having a go. Andrew respected that.
It's a lesson that's helped me a lot in my career: keep attacking, never give up. I should probably thank Andrew for doing that to me at that age, because it showed me what it took to be great. He was the best player on the team, so you copy what he does. You play hard.
It's the same now. We're only three months apart in age but I still look up to him. Whenever he says things to me, I listen. It's a great relationship that we have, and it began with that moment at the AIS where we formed mutual respect.
I walked away from that first encounter thinking, 'Geez – this guy is tough.' I went home and told my family, 'There's an animal down in Canberra. He's going places.' My old man, Arthur, told me, 'Just try to go the best you can against him, because he's the benchmark.'
We were both right. Look at what he's achieved.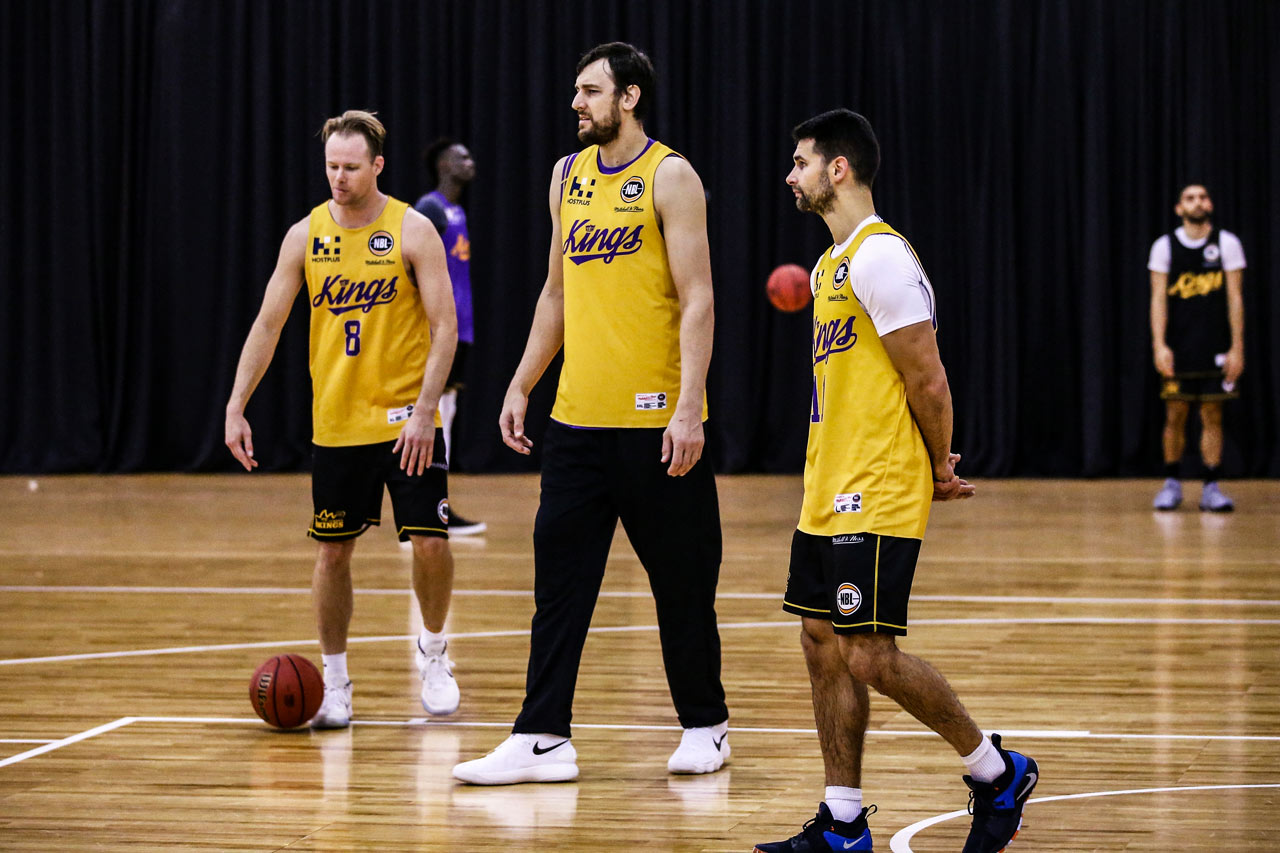 All these years later, I'm rapt to be playing with the big fella again at the Sydney Kings.
It's funny – even though I've known him for so long, I had no idea Andrew was coming to the NBL. He messaged me back in January, just seeing how things were … maybe that was an early sniff-out.
Once his signing was announced in April, on top of the players we already had, I thought, 'Whoa – this is a big chance to go and do something special.'
I know what Andrew can do. If you can move off the ball well, he'll find you; he's an elite passer along with everything else. That's been a big help in my game and other guys are starting to reap the benefits, too.
He's also another big presence in the locker room. In the past, there's only been two or three of us – now it's five strong minds leading the way this season.
It's not just what Andrew does on the court. He comes in and commands high standards, like he's used to in the NBA and what I've become used to in strong leagues like Spain.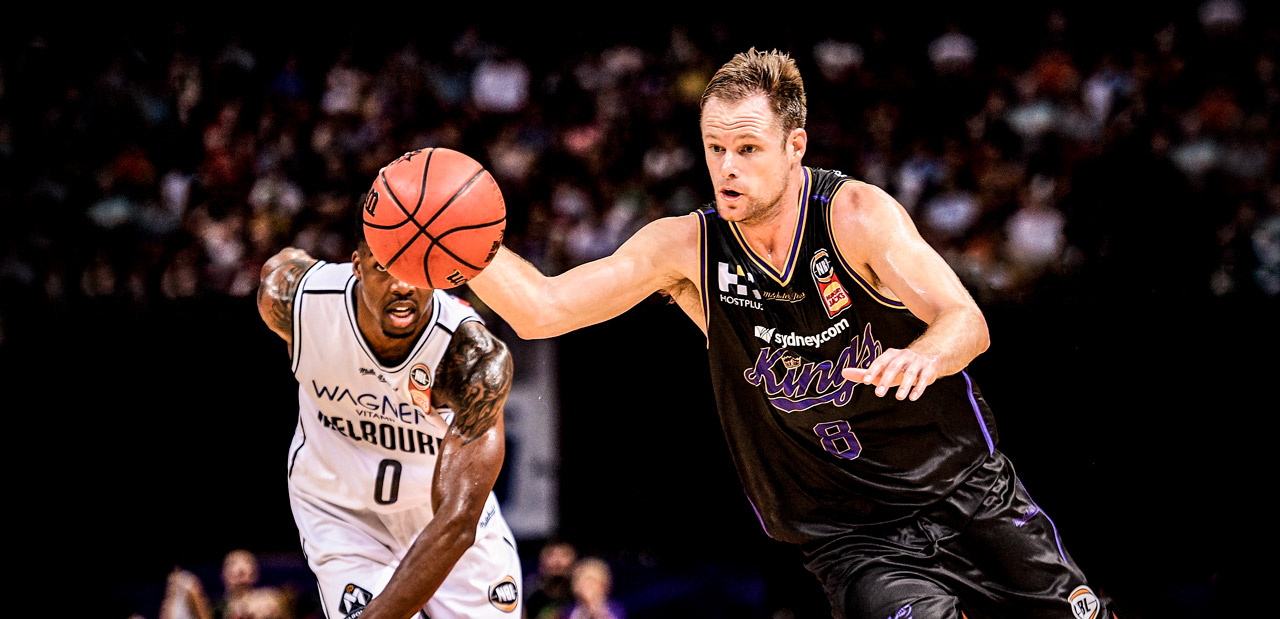 MAKING OUR NAME
I went on an Institute tour with Andrew back in those early days, and then we played part of a SEABL season together. We were smashing teams. We were kids against grown men, and we were killing them. Bogut was shooting three-pointers, driving to the rim – doing whatever he wanted. He was a monster.
Rob Beveridge was the Emus (Australian juniors) coach back then, and Marty Clarke the AIS coach. They took us to the under-19 world championships in 2003 as head coach and assistant coach, respectively, and we won a gold medal.
That tournament put a lot of guys on the map. Andrew was MVP. I probably have him to thank for carrying us through the journey. Rob and Marty, too. We played a great style of basketball.
And no one knew about us. Doing camps in places like Ballarat and Parramatta, rather than glamorous European trips, we kind of snuck up on teams. Our first game was against Turkey and we'd already been running Turkey's plays in the SEABL competition. We were built to win that world championship.
We overcame adversity, too. We lost to Lithuania, who had Linas Kleiza, in the round games. We snuck past JJ Barea's Puerto Rico. Then we came up against the US in a do-or-die game and beat them – a team with guys like Deron Williams and JJ Redick. We beat Croatia. We met Lithuania again in the final and won by a record margin.
It was a fantastic moment in our lives and from there, a lot of our guys went on to have good professional careers.
I went to the basket and Andrew Bogut blocked me. He also followed through and completely took my face out!
For me, that began in a practice game behind closed doors in Alexandria, Sydney: our Emus squad against a near full-strength Boomers team, a year out from the Athens 2004 Olympics.
The Boomers were coached by Brian Goorjian – and we beat them. I think Goorj threw the tape out! But at the same time, he was licking his chops thinking, 'Look what's coming through!'
That moment told me that I was ready to play professionally. That Boomers team was no joke – they had top NBL guys like Matty Nielsen, Glen Saville, John Rillie, maybe Sam Mackinnon.
I went up to Townsville in 2004 after Ian Stacker came down and recruited me. We had him over at our house in Adelaide and he said: 'I think you're ready to play straightaway. I believe in you.'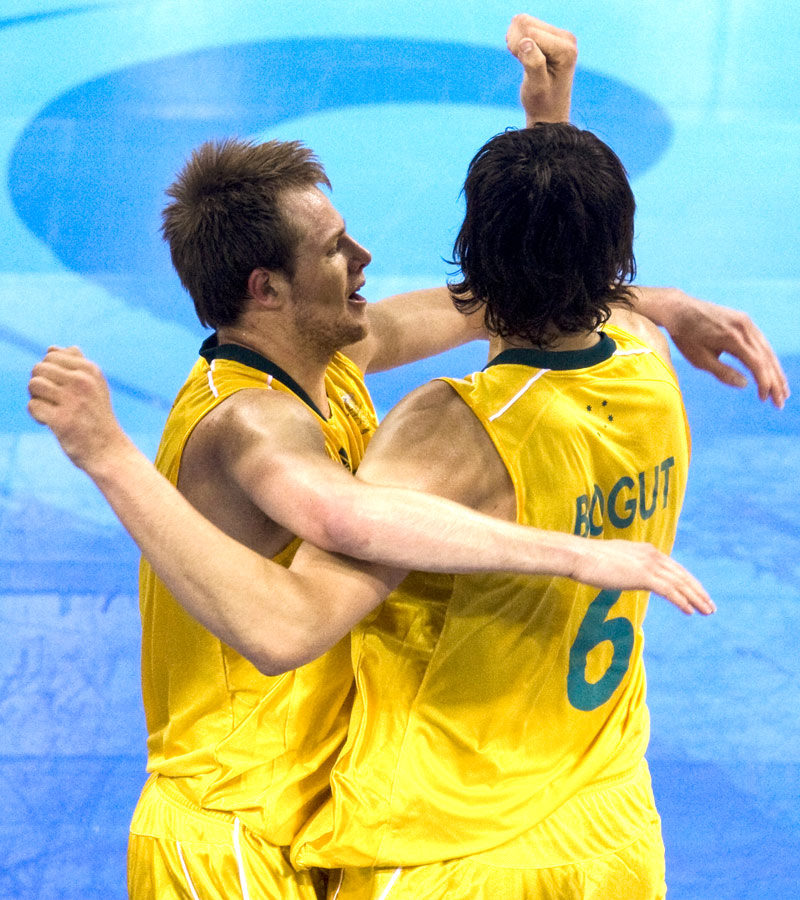 My mum, Janelle, is from up there, and my grandma, Marie, was up there. I went and stayed with her and she looked after me while I was training.
Yet a sad moment was looming. Within my first six weeks up there, grandma passed away. It was shocking; something unexpected that I just had to deal with. It helped that there were excellent people around me at the Crocs.
Andrej Lemanis and Shane Froling were also involved in the recruiting. There were some very good coaches in the set-up alongside Ian.
What I loved was that Townsville developed me. I would train at night time for the team session, then do individual sessions in the morning. Top guys like Rob Rose and John Rillie were there and you saw up-close that those guys trained the house down.
I really enjoyed my time up there. It was a great start to my career and it gave me a launching pad to playing overseas for the next decade.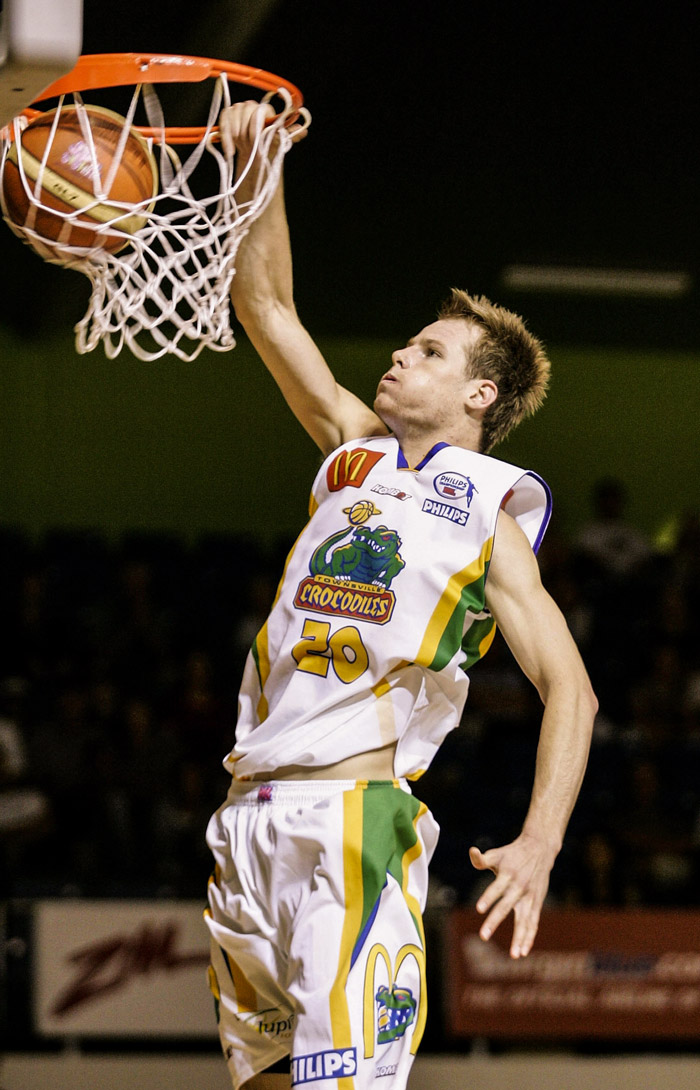 More about: Adelaide 36ers | Andrej Lemanis | Andrew Bogut | Boomers | Daniel Kickert | Gold Coast 2018 | Jerome Randle | NBA | NBL | Olympic Games | Sydney Kings | Tokyo 2020