'You're a part of history'
From memory, it was called Place of Origin. ACT versus NSW at Manuka Oval. It was the first opportunity I had to see genuine top-class cricketers in action near where I lived.
I'd be mucking around on the hill, turning around every now and then to see Wayne Holdsworth or Greg Rowell – a Canberra local – charging in, and the likes of Mark Taylor or Martin Haywood solid at the crease, building an innings.
That exposure was as all I needed to know exactly where I wanted to be when I got older. Seeing first-class cricket up close and personal like that made me think, 'I want a taste of this'. 
I grew up in Queanbeyan, which is only 20 minutes' drive from Canberra but part of NSW. So, from that time on, I had no thoughts other than playing a game for NSW at the SCG.
I'd love to see the Place of Origin concept come back, to be honest. It was a great event, just as the Prime Minister's XI game is every year. The PM's games were my only chance as a Canberra kid to see international players going around.
I remember watching Craig McDermott playing one year and not being able to pick up the ball. You're there with your dad, saying, 'Look how fast that is! How do you see the ball?'
Watching McDermott, David Boon, Allan Border – the aura those guys had around them, it was something you could only get if you were at the game.
The parents will be able to say, 'Son or daughter, you're a part of history, here for the first time Canberra's hosting a Test match. You should be very proud of that and enjoy it'.
It was the same when South Africa toured after they came back into international cricket. I got to see the likes of Alan Donald, Shaun Pollock and Jonty Rhodes preparing in the nets at the back of Manuka. I'll never forget it. It was a totally different level to anything I'd ever seen before.
I was really fortunate to be included as 12th man for some PM's XI games when I was in my late teens and it was a great experience for a Canberra local to get the opportunity to rub shoulders with top calibre players like that.
Other than those sorts of games, you just didn't get to see those big-time players in action, or even Shield players, because we weren't in the competition. So those matches were big events for people around the area.
A couple of decades down the track and we're set for another big event at Manuka Oval. As an assistant coach for the Australian team, I feel so excited to be involved in the 2nd Test against Sri Lanka, Canberra's first ever Test match.
The significance of this moment, for me, is two-fold. Firstly, I'm extremely proud of the work Canberra's done to get to this stage. I know how much effort has gone into it. It's taken years. I'm proud the city gets to showcase what we've got down here. I'm sure no one will be disappointed with what's served up.
Secondly, just like I was thrilled to see top players playing here when I was a kid, I can only imagine how the youngsters around the area are feeling about this match.
The parents of those excited kids will be able to say, 'Son or daughter, you're a part of history, here for the first time Canberra's hosting a Test match. You should be very proud of that and enjoy it'.
Mum or Dad can say, 'There's Nathan 'the GOAT' Lyon out there doing his craft. There's Mitchell Starc, or Pat Cummins. You'll be able to talk about this game in years to come, that you were there to see them bowl in a Test match.'
It's an exciting time for everyone.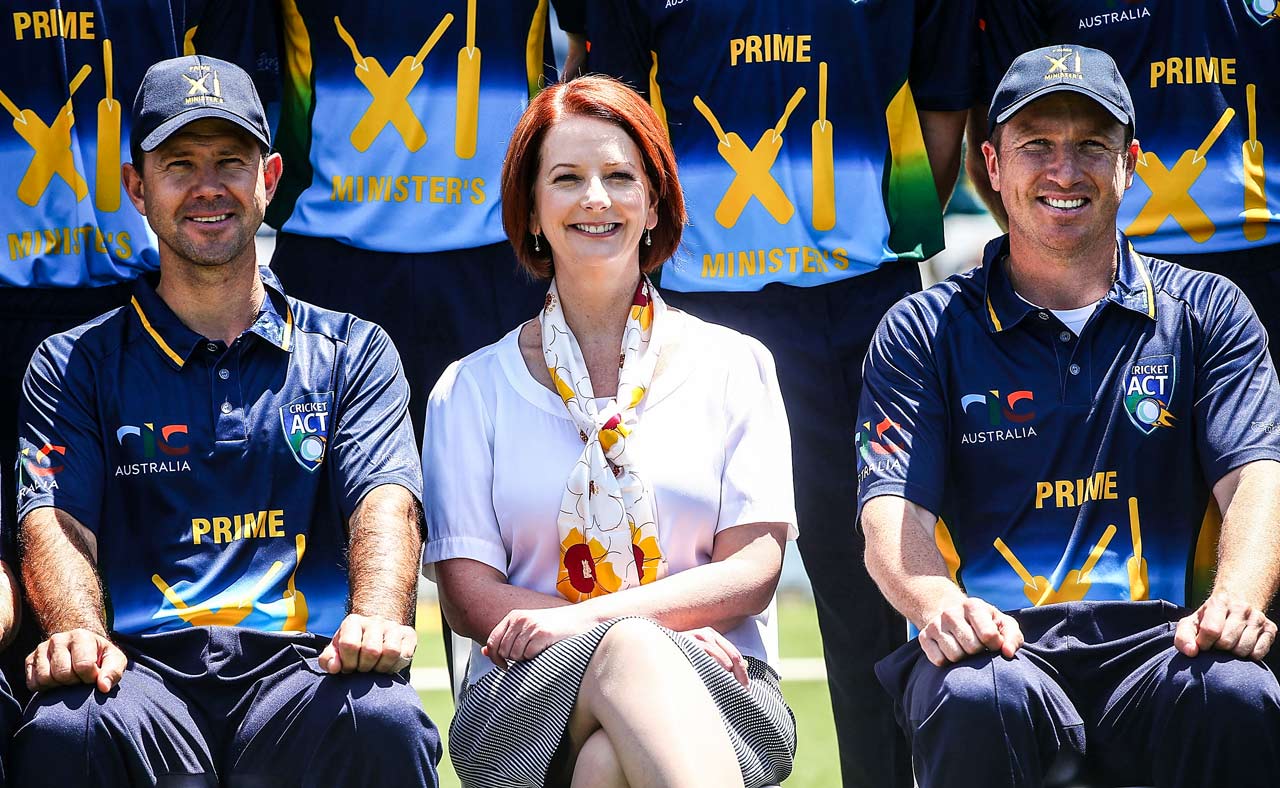 Merv and Mike
Without much exposure to first-class cricket and without much of a pathway, it was hard for a lot of local products to get very far. But I was fortunate in a few ways. So fortunate, in fact, I even got to play alongside Merv Hughes when he came to town for his last season.
Because I went to school in Queanbeyan, I was able to play representative schools cricket for NSW CHS and other rep teams, like South Coast. Meanwhile, guys from Canberra didn't have that opportunity. They were just trying to get a run in local first-grade cricket.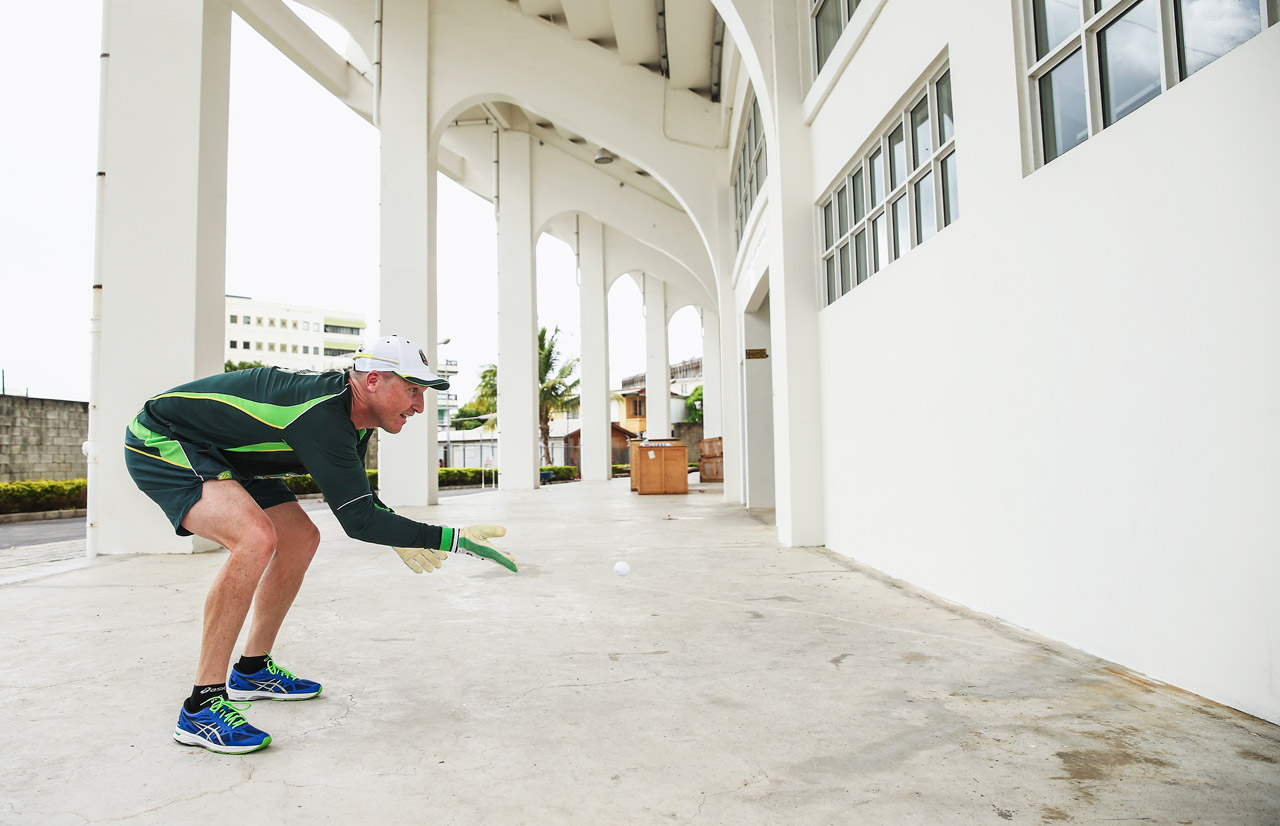 By the time I was playing first-grade in Canberra, I'd had a bit of a headstart. Probably the biggest break I had was being in the right place at the right time when the Comets were established and we played in the old Mercantile Mutual Cup.
It was a blessing because in the bigger states you'd play your grade cricket, your Second XI and then you could be lucky enough to play state cricket. But, for me, by being picked for the Comets when I was really young, I got exposure to playing against top state players. I was in the national eye and it gave me a great platform to go to NSW and start my career.
It was great fun, too. In that first season of the Comets we had Big Merv join us. He was obviously at the back end of his career, but he was there to spread his knowledge and contribute to building what the Comets were all about.
I remember before our game against Victoria in Bendigo, which turned out to be our first ever win, he said to me, 'You better stand back a bit further today'. 
He did OK in the earlier games. He was economical and smart with his bowling. But he showed that day in Bendigo that he had that one game left in him where you could see the class of the man.
You hear about a boxer having that one last punch left in him. Well, Merv had that one last game left in him and some scores to settle against the Vics.
He must have prepared for that game a bit differently than the three steaks and dozen schooners at the Kingston Hotel on the Thursday before some other Comets games. He upped his pace on the radar, it was great to watch and be behind the stumps to the class act he was.
Mike Veletta was another big contributor to getting things rolling for the Comets. He taught a lot of people around the place, myself included, about the habits and behaviours required to be successful at the top level.
Mike embraced the community, rolled his sleeves up and did some great things. He probably got sick of me asking him questions all the time, but he was a terrific person to have around.
More about: Australian cricket team | Big Bash League | Brumbies | Canberra Raiders | Ricky Stuart | Sheffield Shield | T20 | Test cricket