The problem with chasing perfection
The problem with chasing perfection is that it doesn't exist. That's what I feel like we're doing with Video Assistant Referees in football right now.
VAR was introduced because the football community weren't willing to trust referees or accept mistakes anymore. The new technology was supposed to make everything clear-cut. It was supposed to stop the howlers.
Well, when you look at the media scrutiny of VAR since it was introduced, we seem to be 'debating' refereeing decisions more than ever before.
Don't get me wrong, I'm not against the use of technology, but it seems that we haven't fixed a single thing. In fact, even when the right call has been made by VAR – as we saw with the Wanderers' disallowed goal in the Sydney Derby – people still aren't happy.
I heard people argue that the technology shouldn't have been used or that it wasn't a foul or that Michael Zullo 'wouldn't have got there anyway'.
At the end of the day, the officials made a ruling. Michael was impeded by Jaushua Sotirio who was coming back from an offside position, and that stopped him defending the cross that led to Roly Bonevacia's goal. The officials were right to correct it.
The FFA have since come out and said they want to set a higher threshold for when VAR can be used. They don't want 'nitpicking'. Now we're trying to find a middle ground between assisting referees and interfering with the game, and everyone will have a different opinion on where that line is.
What the Sydney Derby incident does tell me is that VAR doesn't have an inherent technical flaw. The outrage was over a refusal to accept an interpretation of the Laws of the Game by a team of referees using the technology.
In that case, the powers that be can tweak VAR as much as they want. It seems refereeing decisions will be argued about in coffee shops forever.
And for me, the answer is simple. It's something that has been lacking from Australian football for quite some time.
Respect.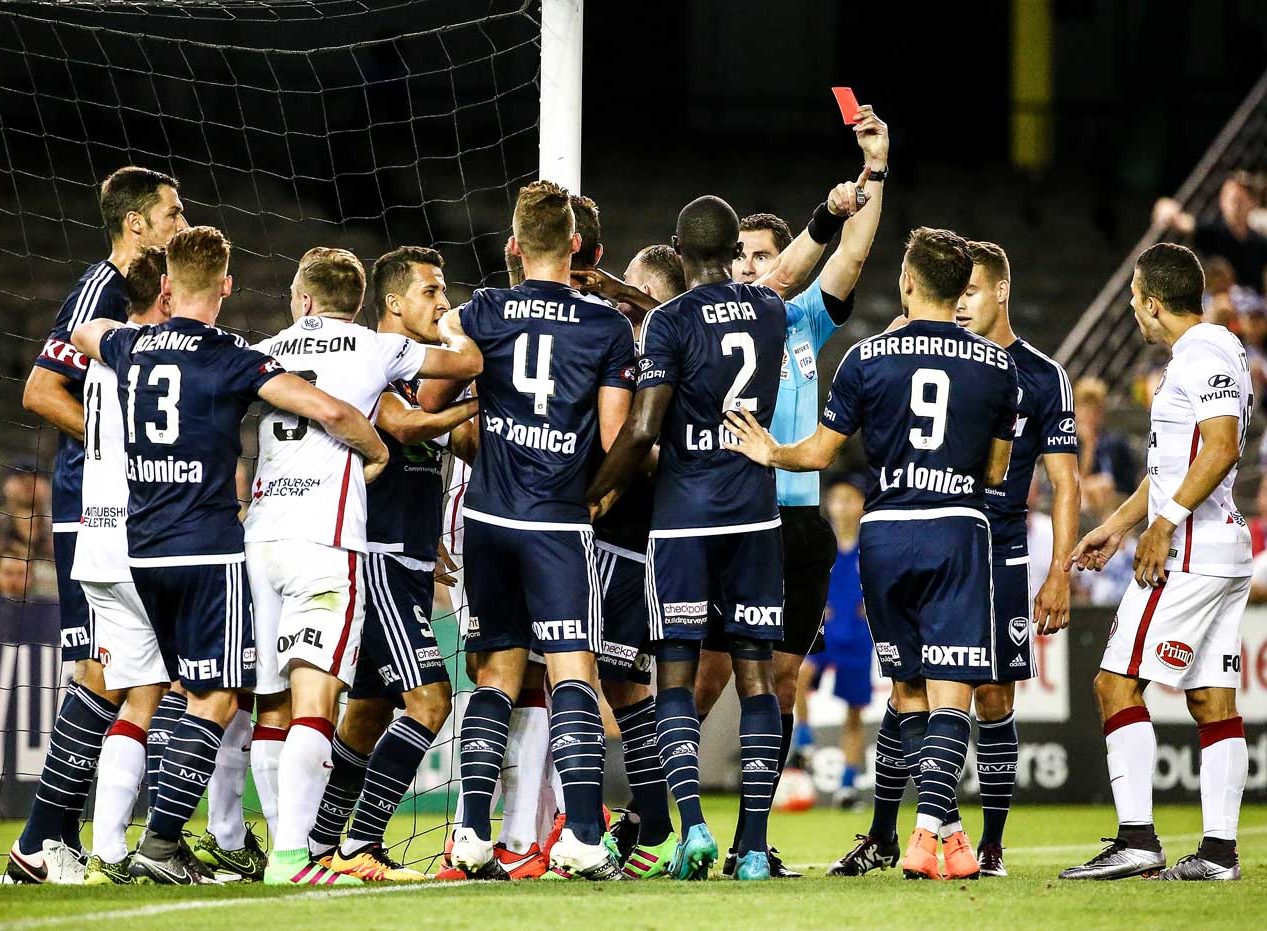 THIS ISN'T A DEMOCRACY
People talk about refereeing decisions as if there is a debate to be had. We need to get real about one thing here: refereeing isn't democratic.
I don't know whether it's a part of our Aussie culture that goes back to the colonial days or what, but we struggle to show respect for people in authority. It doesn't matter if we're talking about a police officer, or in my case a qualified teacher and referee. Respect just isn't there as a given. 
In football, a team of officials have been given a job after a stringent selection process, to go out there and make the tough calls. And they've been trained to do a better job at that than anyone else, under incredible pressure. That's where the frustration lies for me, because I loved the challenge of honing my craft. I'm proud of my profession.
With my friends Mathew Cream and Hakan Anaz, I travelled to 46 different countries refereeing tournaments: World Cup qualifiers, international friendlies and even a J-League derby between Urawa and Kashima at the Saitama Stadium during my exchange in Japan.
When it comes to respect for referees, I can tell you that Australia is worse than many of those countries I have visited.
For me, the answer is simple. It's something that has been lacking from Australian football for quite some time. Respect.
I remember one incident from the 2014 World Cup in Brasil that illustrates this perfectly. I had to make a really tough call in my second match at the tournament, which was between Belgium and South Korea.
It was 0-0 right before half-time when I saw one of the Belgian guys, Steven Defour, stomp on the leg of a Korean player. I knew in that moment, that no one in the stadium – players, coaches or spectators – expected a red card. Still, I knew that the player must be sent off. The tough, but correct call, needed to be made.
The tackle could have broken the Korean bloke's leg and the slow-motion replays after the game would have showed that. I knew that if I didn't act, my boss would be booking me a ticket home the next day.
So, I trusted my gut. I told my team what I was going to do and they didn't try to talk me down, so I walked over and issued a red card.
Everyone in the stadium was stunned and I remember Kevin Mirallas and Marouane Fellaini coming over to ask what happened. But you know what? When I told them Steven had stomped on the Korean player's leg and could have broken it, they just said, 'OK, fair enough.'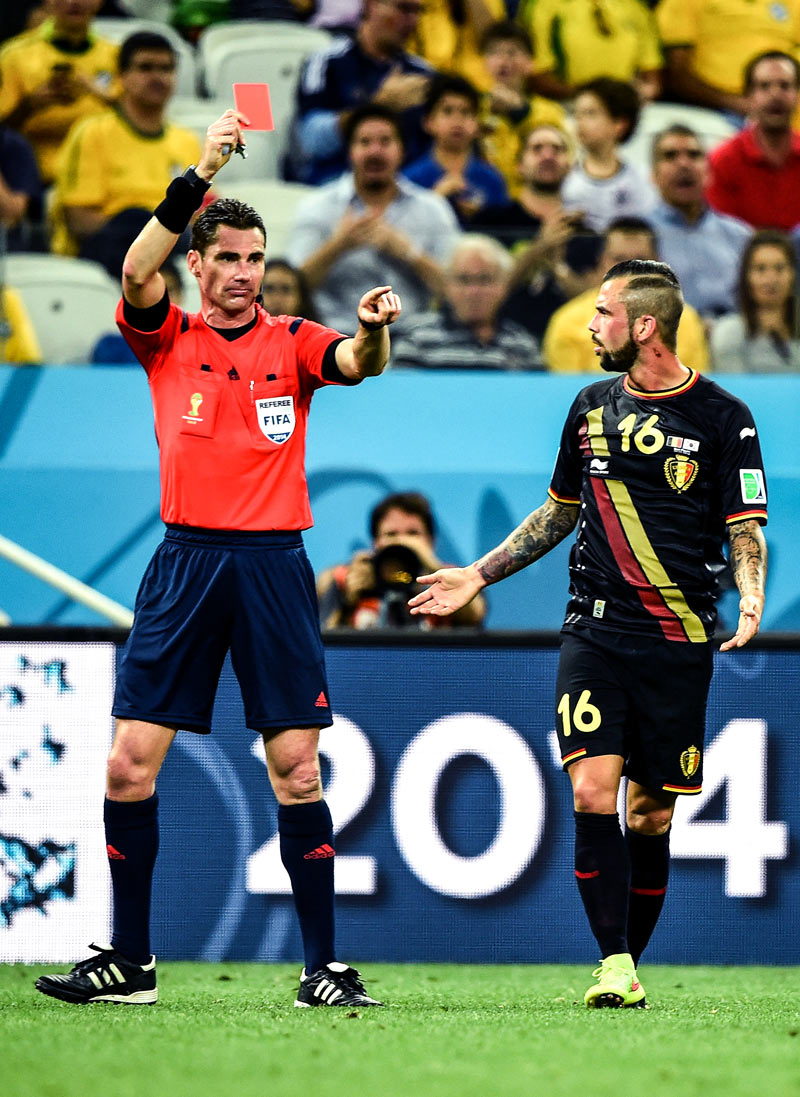 I thought, 'If I'd made that same decision in the A-League, the players would have gone absolutely berko and the fans would have been cursing me'. Even worse, I would have been brutally castigated in the media.
At the World Cup, I was congratulated for making the right decision. My team and I went on to be appointed for a match in the round of 16 – the first Aussies at a men's World Cup to be appointed past the group stage. Then I was back again in the quarter-finals as a Fourth Official for the match between Argentina and Belgium.
There was an understanding, acceptance and professionalism around that incident that is often absent in Australia.
I've seen our national teams and club sides struggle with this when they compete on the world stage and a decision goes against them. If you lose your head over a decision from the referee, mentally you've lost the game.
For success at the highest level, we need to change. We need to rediscover the resilience many of our old national teams were famous for.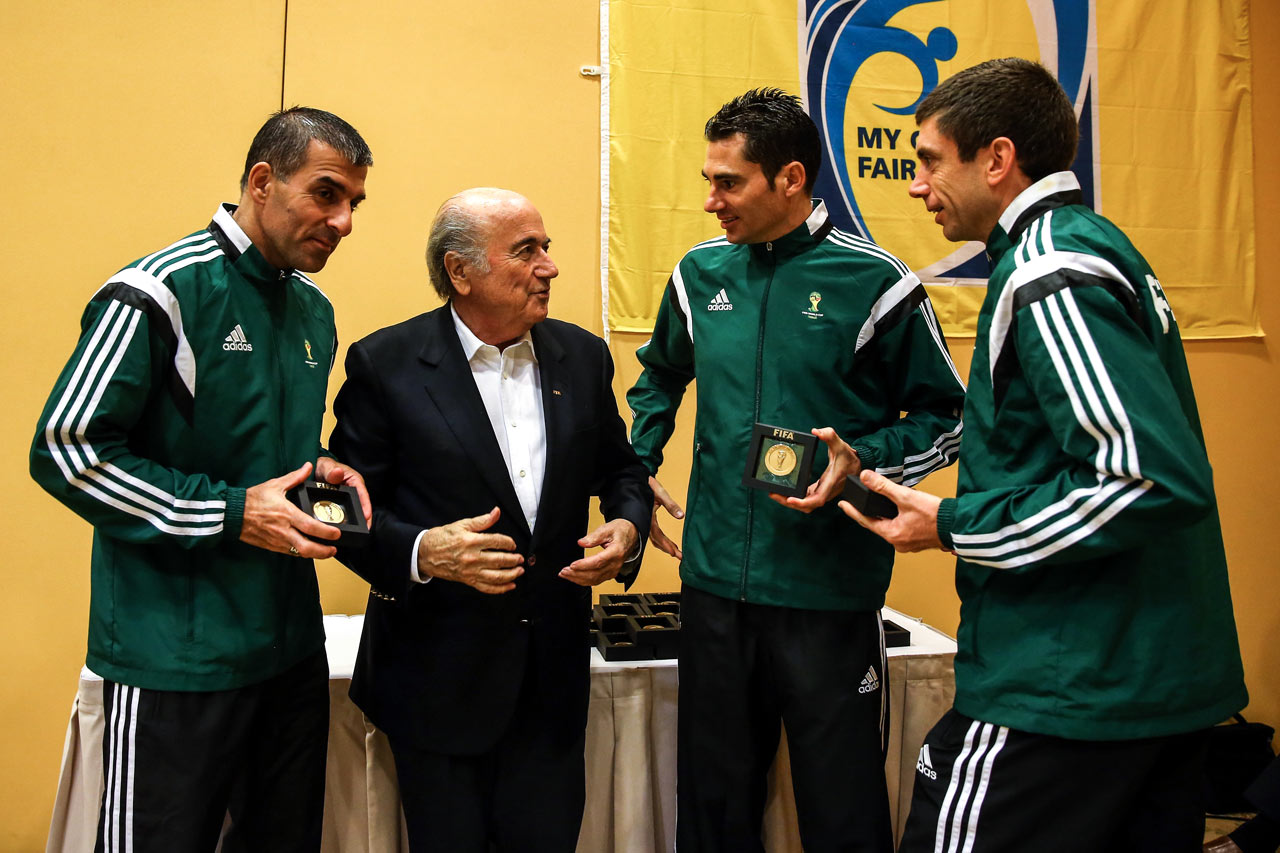 THE COST OF A BIG CALL
There are two other moments that stand out in my memory.
The first is from a mid-week FFA Cup match where I had to send a defender from one team off for kicking an attacking player in the chest.
I knew that it was 100 per cent the right call to make but after the match no one backed me up. The commentators had plenty of scathing things to say and they got the coach to say what they wanted – that I'd ruined the match and cost his team. It all blew up.
I was supposed to be on the Melbourne Derby that weekend but there was such a media outcry that I was taken off the match. A different referee was appointed in my place.
I'd been excited for the derby for ages as well, because those big games are the ones you look forward to, just the same as the players and fans do. It's a huge buzz refereeing in front of big crowds like that.
You can imagine how disappointing it was to miss out.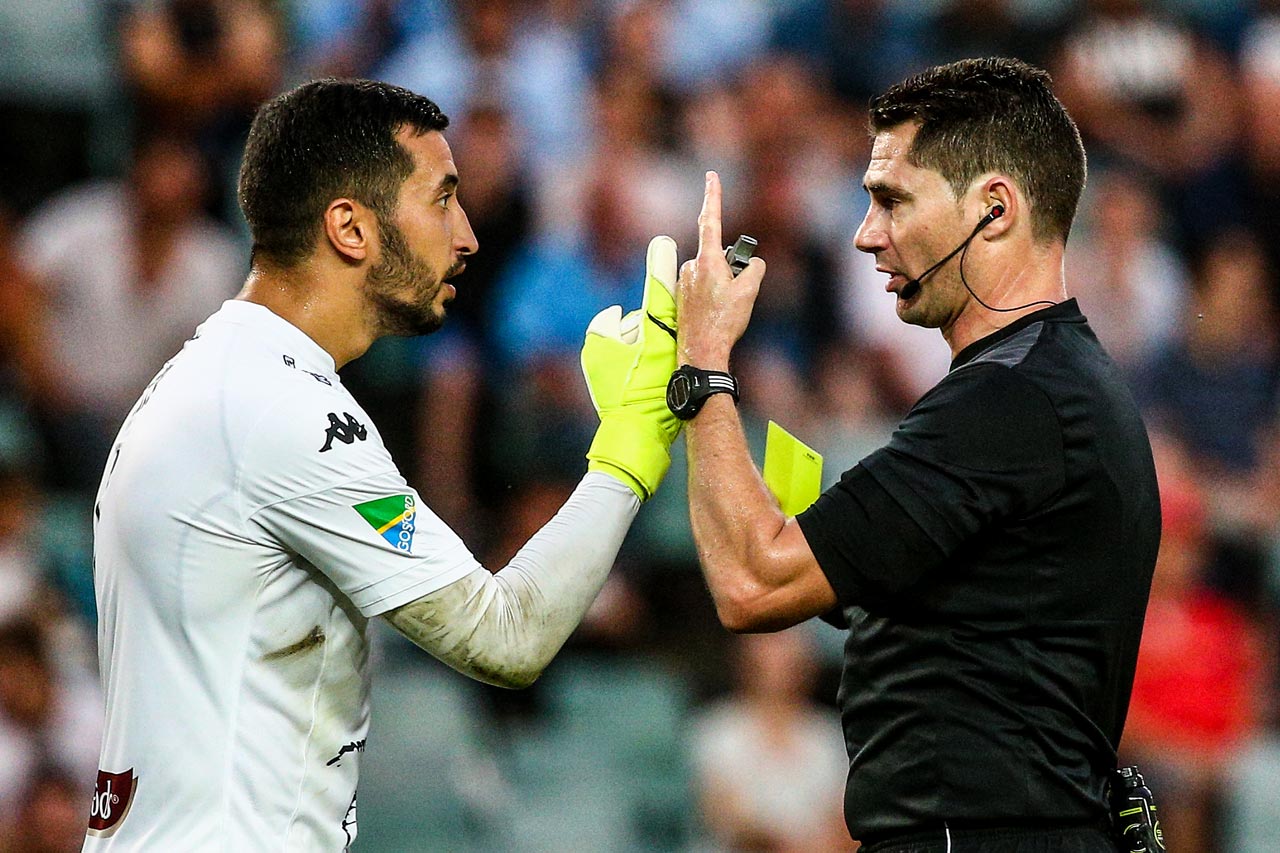 It wasn't long after that I flew to Kuala Lumpur for a training seminar at the AFC headquarters.
As I was walking in, FIFA's main instructor took me aside. He said he had one of my clips in his presentation. As you can imagine, I was more than a bit nervous to hear that.
He said, 'Yeah, the red card in the Cup. We're using that as an example for other referees of what they should do.'
The way everything had panned out was laughable. In Australia, many people had hung me out to dry for that decision but here was FIFA, using it as an example of good refereeing. Talk about a lack of understanding and respect!
More about: A-League | Asian Cup | FIFA World Cup | Melbourne Derby | Sydney Derby | Sydney FC | Western Sydney Wanderers