Ashton Turner - Contributor
In a frenzied state of panic
Professional sport is a rollercoaster. For me, the last year in particular has been that way.
Lots of the thoughts and emotions you experience are rational, but many are irrational too. The facts may or may not tell the whole story but this is what the last eight months of my career have looked like.
In early December 2018, after a run of low scores in the Sheffield Shield, I was almost dropped from the WA team as vice-captain. It was a pretty low point in my career.
Runs in both innings against Victoria at the MCG helped us secure a draw and renewed a lot of the confidence that had escaped me for a while.
A couple of weeks later, the night before our first BBL match, I was picked up by the Rajasthan Royals in the IPL auction – arguably the best quality and definitely the most lucrative domestic T20 competition in the world.
At this point, I was feeling pretty good about myself, just two weeks after I thought I was going to be pushed out of the WA side.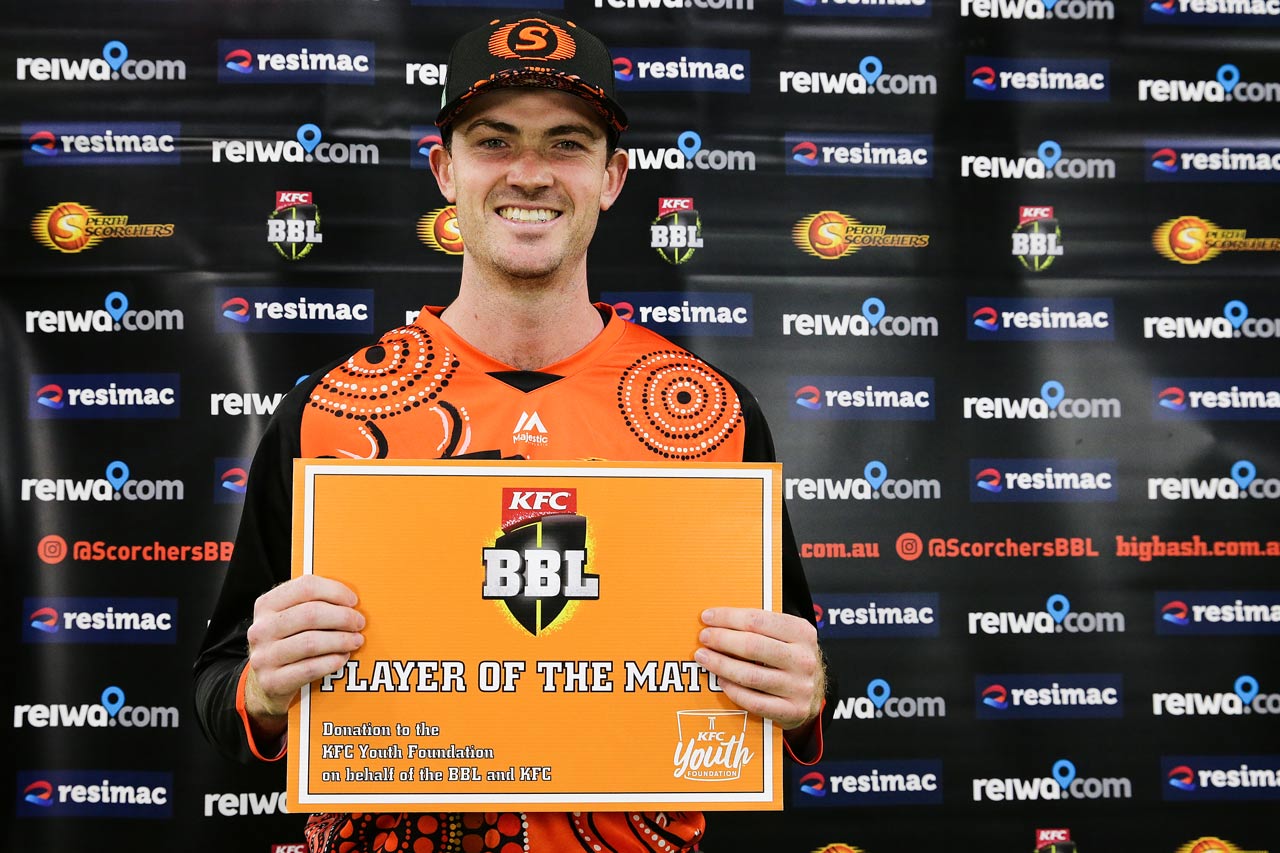 Then on Boxing Day I came crashing back down to earth, another shoulder dislocation during a Perth Scorchers match against the Adelaide Strikers.
My first thought was that my season was over and that I'd immediately go under the knife for my fourth shoulder reconstruction, but it turned out I was able to keep my place in the team playing as a batter only.
My shoulder was too unstable to allow me to bowl, throw or dive in the field. It was very frustrating to be playing in such a diminished capacity but I was very thankful to still playing cricket for the time being.
I had a run of good scores and out of nowhere I got called into the Australian ODI squad in Sydney to replace an ill Mitch Marsh. I didn't end up making my ODI debut but the fact that the selectors felt my batting was going well enough to seriously consider me for selection gave me great confidence.
Ultimately, a really disappointing season with the Scorchers resulted in us missing out on finals for the first time ever, but surprisingly I won the Simon Katich Medal for the best player of the season. On the back of that, I was selected for my first Australian tour, a T20 and ODI tour of India and the UAE. 
A DREAM REALISED
Shaun Marsh missed the first ODI to be in Perth for the birth of his second child, which meant I made my ODI debut. It was a disappointing loss but a childhood dream to represent Australia was realised. Then I was dropped for the next two games.
Turning up to the fourth match in Mohali, I had expected to be running the drinks again, but out of nowhere another opportunity arose. Marcus Stoinis, who had broken his thumb in the previous game in Ranchi, failed a fitness test pre-game and I was included in the playing XI at the last minute.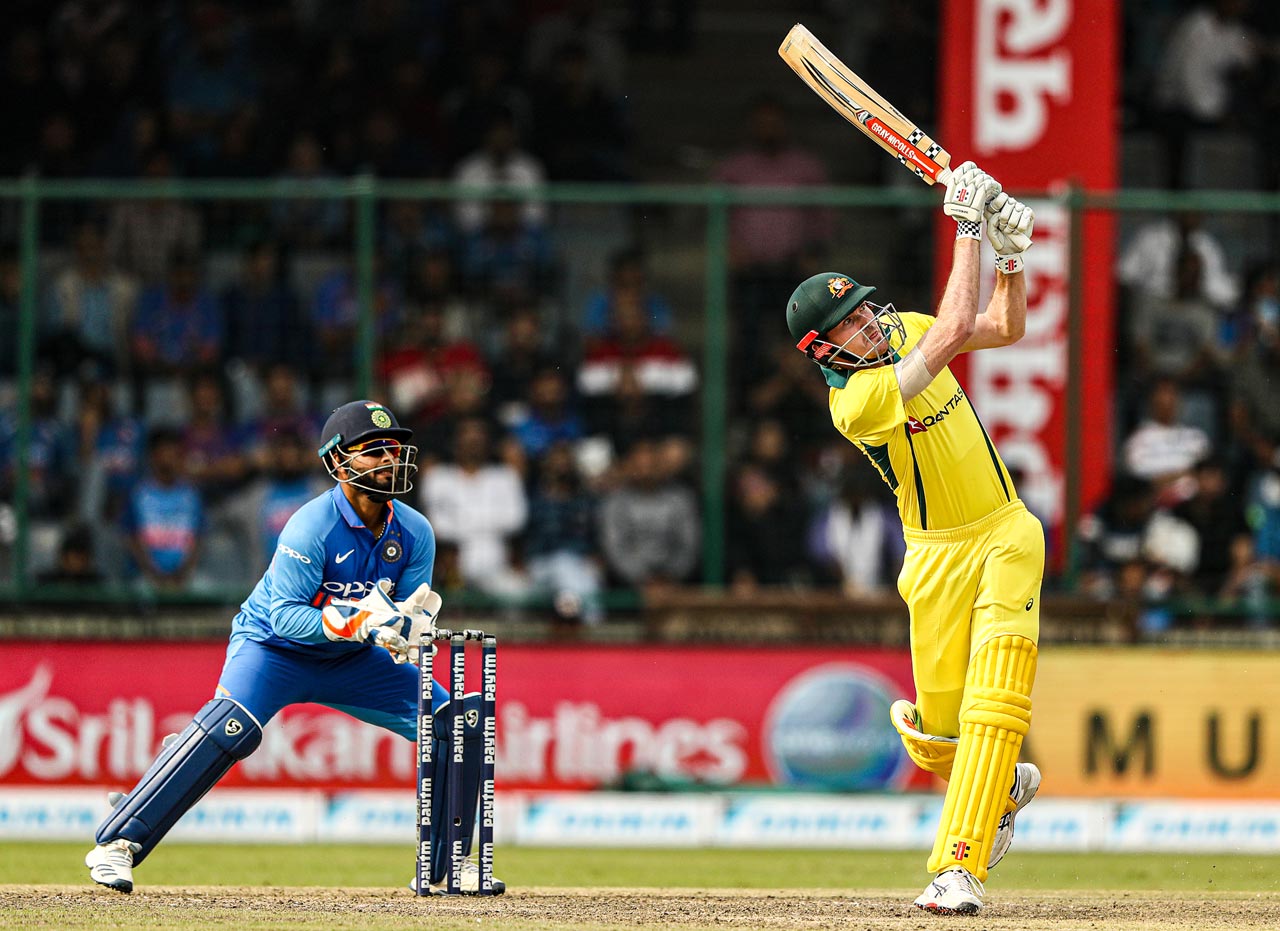 A record chase for an Australian ODI team and 80-odd runs meant I won the Player of the Match award in my second ODI. Personally, that was the most comfortable I have ever been with my own game. Honestly, I felt on top of the world.
India is hard to describe for people who haven't experienced it before but cricket really is a religion there. Suddenly, people in the streets were recognising me and my social media was getting more attention than ever.
I was trying to stay grounded but the support I was receiving was overwhelming. Lots of the positive attention I was receiving revolved around potential World Cup selection. I'd gone from an unknown squad member to being an automatic selection for the World Cup in some people's eyes… it was surreal.
The next game I kept my spot in the side and Shaun Marsh missed out. SOS was a hero of mine growing up. I remember as a kid playing junior cricket for Fremantle District Cricket Club, staying at Stevens Reserve well into the afternoon to watch when, on the odd occasion, Shaun was available to play for Fremantle's A grade side.

We won that decider and sealed the series 3-2, a rare series victory for a touring Australian side in India. Shaun is too good a player to be out of any Australian team for too long and the high of what happened in India quickly subsided when I ran drinks for the whole five-match series against Pakistan in the UAE. We won 5-0 in a very polished performance. 
Two weeks later, the World Cup squad was announced and I was left out. I probably expected the news because of how well everyone played in the UAE and because my shoulder was still preventing me from bowling or throwing.
That doesn't mean that the phone call from the chairman of selectors wasn't an extremely disappointing one. I always have been and always will be a very proud Australian cricket fan, so I'm excited to be watching the World Cup from afar and have enjoyed their progress to the semis.
More about: Big Bash League | Cricket World Cup | Indian cricket team | IPL | Perth Scorchers | Rajasthan Royals | Sheffield Shield | Steve Smith | T20 | Western Australia cricket