Let's Talk About Australia Day
I love the idea of us celebrating Australia as a nation, but I'd like to see the date of Australia Day changed.
As the 20-year-old daughter of an Aboriginal mother and a white Australian father, I can appreciate why the existing date of January 26 is a big problem with Indigenous people.
It's not something I worry too much about, but I don't celebrate Australia Day. It doesn't mean anything to me.
The date is a topic that should be up for discussion and the more educated people are about the history of Australia and why many Aboriginals refer to Australia Day as Invasion Day, the more they will understand.
I'd like to see it changed to January 1, a date with no connection to when British settlers arrived here. New Year's Eve is something everyone loves to celebrate and we could make New Year's Day even more meaningful by using it to celebrate being Australian as another year begins for our country.
I don't know if the date will change, because there are obviously a lot of people in Australia who love celebrating Australia Day where it is, but there is a push for change and I believe it's something worth talking about.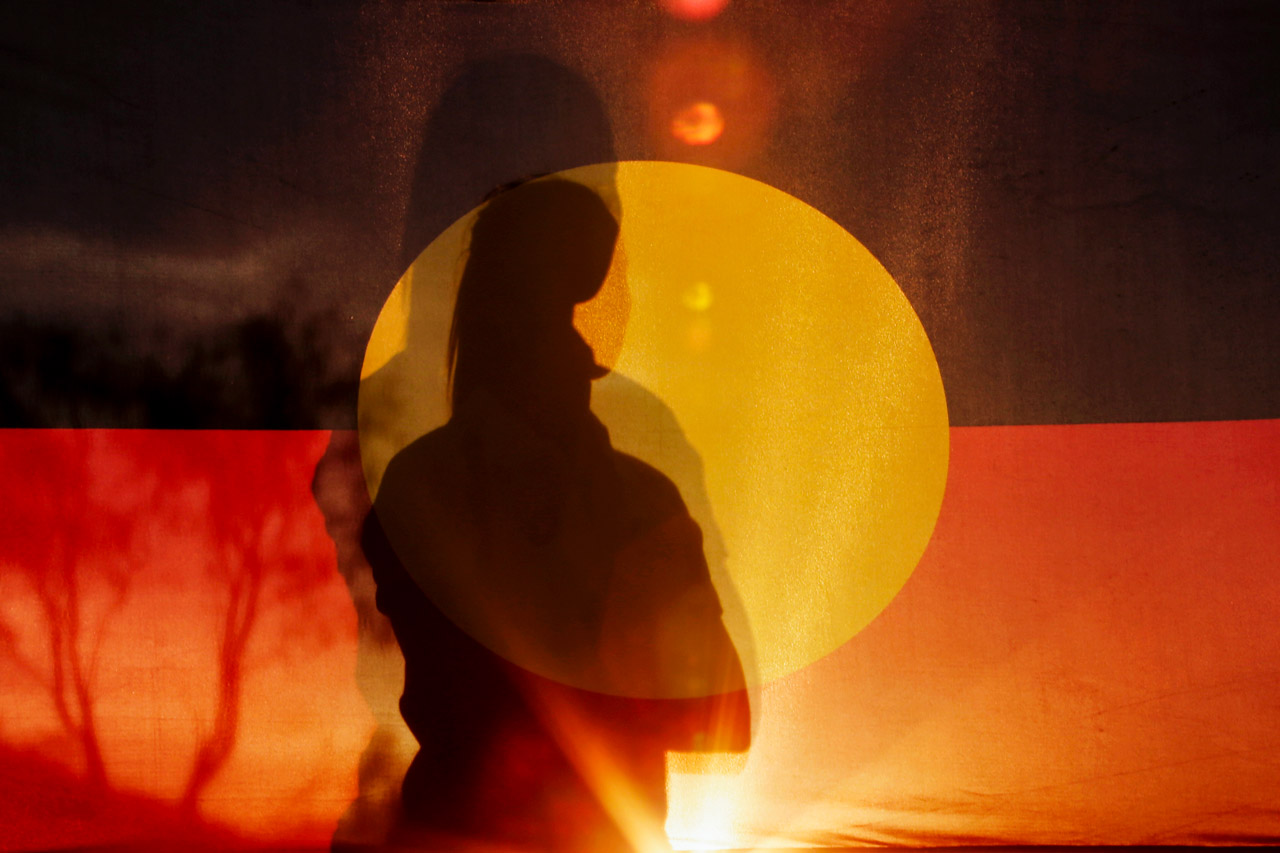 THE GREAT UNTAPPED AUSSIE TALENT POOL
I'm delighted with the attitude of the game's governing body and the fans towards Indigenous cricketers.
Indigenous cricket wasn't growing as quickly as other parts of the game, so Cricket Australia addressed that and over the last couple of years they have made a much bigger effort. I know they're putting millions of dollars into it.
As an Indigenous cricketer myself, I can say the game is genuine in its attitude towards inclusiveness. It's not some throwaway line or slogan with CA. What they are trying to do with their Pathway program is real.
There's always room for improvement and there's still a long way to go, but things are heading in the right direction.
I don't know if the date will change, because there are obviously a lot of people in Australia who love celebrating Australia Day where it is, but there is a push for change and I believe it's something worth talking about.
It was naturally easier for me to make my way in cricket growing up in Sydney, at Bankstown, than it would have been if I'd come from a remote community somewhere, but the game's reach is extending all the time.
I like to say being Indigenous is not a limitation anymore. Some situations are going to make it difficult, but if you've got potential there's a better chance that it will be recognised and that chance is increasing all the time.
I think my heritage is a bonus because of the pathway I was able to take. I've played the game since I was seven and I was given the chance to represent my State and play in the Imparja Cup. I didn't know anything about that wonderful tournament until then.
The more money CA can spend on promoting cricket in remote communities in the Northern Territory and elsewhere and making it possible for the kids there to play the game, the better.
It's a challenge, because it's easy for kids to pick up a footy and run around with that and proper cricket gear is expensive, but the game has accepted that challenge. CA and the states providing gear takes the burden off the parents and the kids are finding out it's a really fun and social sport.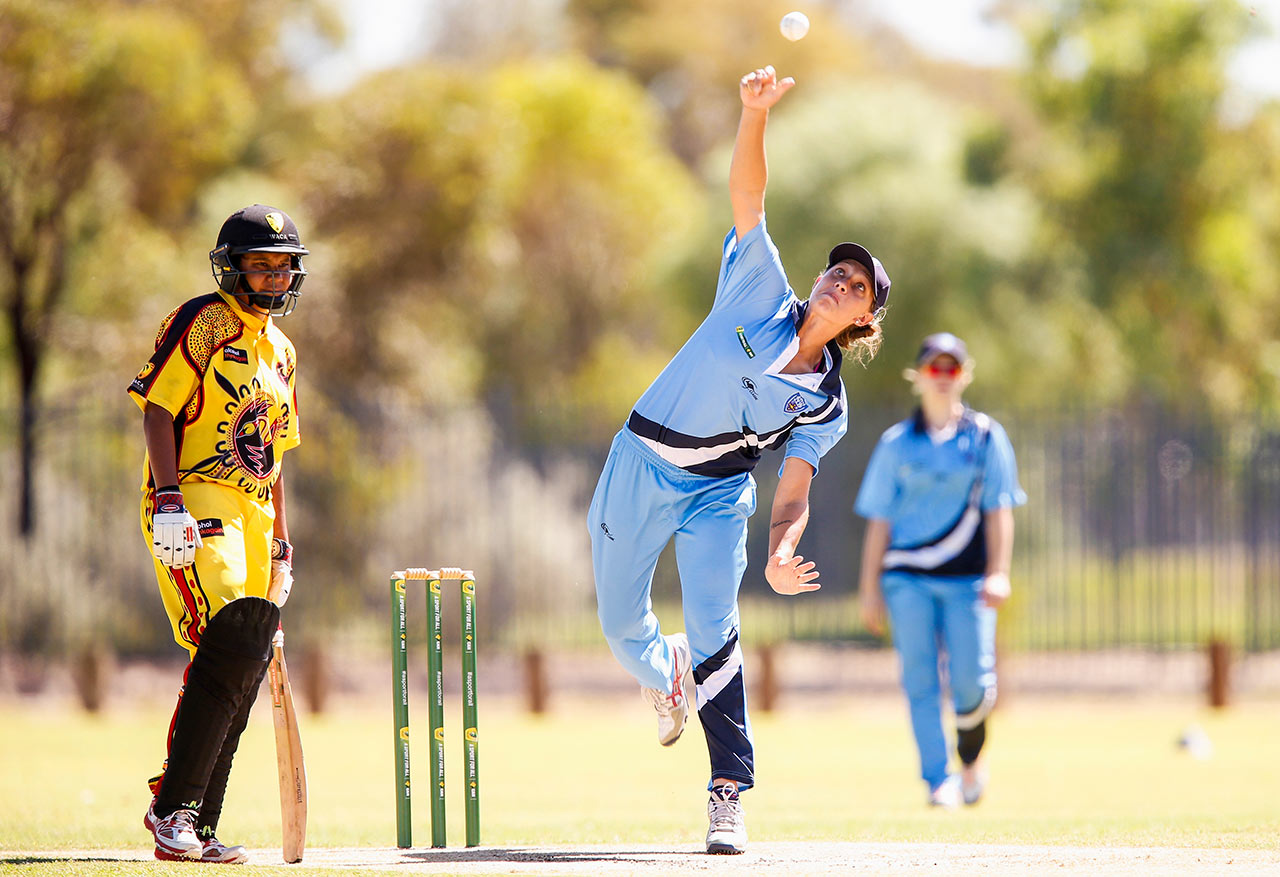 WATCH OUT, HERE WE COME
My being Aboriginal has never been a burden to me in cricket. I've never been racially abused on the field or over the fence. It has never stopped me from going up in grades and making rep teams. I believe if I put my mind to it, I can achieve whatever I want.
People should be happy to see Indigenous players represent their country and I'm sure they are.
The way I see it, cricket fans have the same attitude as the governing body and the players. It is a sport for all, no matter your age, whether you have a disability, or your cultural background.
You don't have to have ability to have fun with cricket and I think that's awesome. You can either be really competitive or just have fun playing with your mates, having a hit around in the park.
I like to do both, be really competitive and have fun, and I find that if you're having fun you're playing your best cricket.
My prediction is that in the next four or five years we'll see a lot more Indigenous male and female cricketers playing at a higher level. D'Arcy Short and Dan Christian are leading the way for the males at the moment and I guess I'm leading the way for females, but we'll be joined by others because that's going to be the natural outcome of a strong Pathway program.
As an Indigenous cricketer myself, I can say the game is genuine in its attitude towards inclusiveness. It's not some throwaway line or slogan with CA. What they are trying to do with their Pathway program is real.
Playing in the Imparja Cup and the National Indigenous Cricket Championships at Alice Springs for seven years, I saw how the Indigenous community got behind the game. They truly do love it and it was awesome to see how much they enjoyed a sport they didn't normally watch.
The women's game is growing rapidly and it's awesome for women cricketers to be paid the most in Australian sport. That's another attraction for Indigenous kids who show promise, to see they can potentially make a future and a living out of the game.
I was in a team that went to India last year, as part of a Pathway program. This year there's a tour to England for both men's and women's Indigenous teams. What a great experience it's going to be for a group of young Indigenous cricketers to represent their culture and their country playing a game they love on the other side of the world.
There is some serious talent in the Indigenous community and this is a really awesome thing CA are doing. Dan Christian and D'Arcy Short, playing at the levels they are now, it just shows what can be done. It's now about the possible, not the impossible, and I can see the day when there are at least two or three Indigenous players in state sides. Not too far in the future either.
There are five or six Indigenous guys in the Big Bash these days, but I think I'm the only female playing at the moment. Hopefully, there are a few young girls capable of getting to one of the franchises in the next couple of years.
NEVER STOP SMILING
It's been well documented that I've had several concussions as a result of being hit on the helmet by the ball, or directly to the head. It's a challenge mentally and physically to move on from that, but I believe I've found the way forward now.
The way my cricket has gone recently, I haven't been playing as well as what I'd like since the last time I was hit and I don't know whether that's because I've just been over-thinking things or dealing with the fear factor. But now I'm concentrating on thinking about the present rather than what's happened in the past and what might happen in the future, and I think I'm back to normal.
It's always in the back of your mind after you've been hit a few times, but you can control that. You've also got the knowledge that there have been significant improvements in concussion protocols and helmets since the tragic passing of Phillip Hughes.
I never thought someone could get killed playing cricket and it put it into perspective that there is so much more to life. Always having a smile on your face helps. Even if it's a day when you don't score any runs or take any wickets, you can still hang out with your mates and have fun.
A BATTER WHO BOWLS, OR A BOWLER WHO BATS?
The past 12 months have been a whirlwind for me. Going away for my first World Cup, representing Australia for the first time and playing in an Ashes series. It's so surreal. A dream come true. Playing for your country is the pinnacle of what you can achieve in your sport.
There's so much talent in women's cricket at the moment, it's exciting to think of where it can go from here.
Being an all-rounder is a hard task. It's probably rare to get both skills to work in the one game. Whether I'm a batter who bowls or a bowler who bats, it's a tricky question. It probably depends who I'm playing for.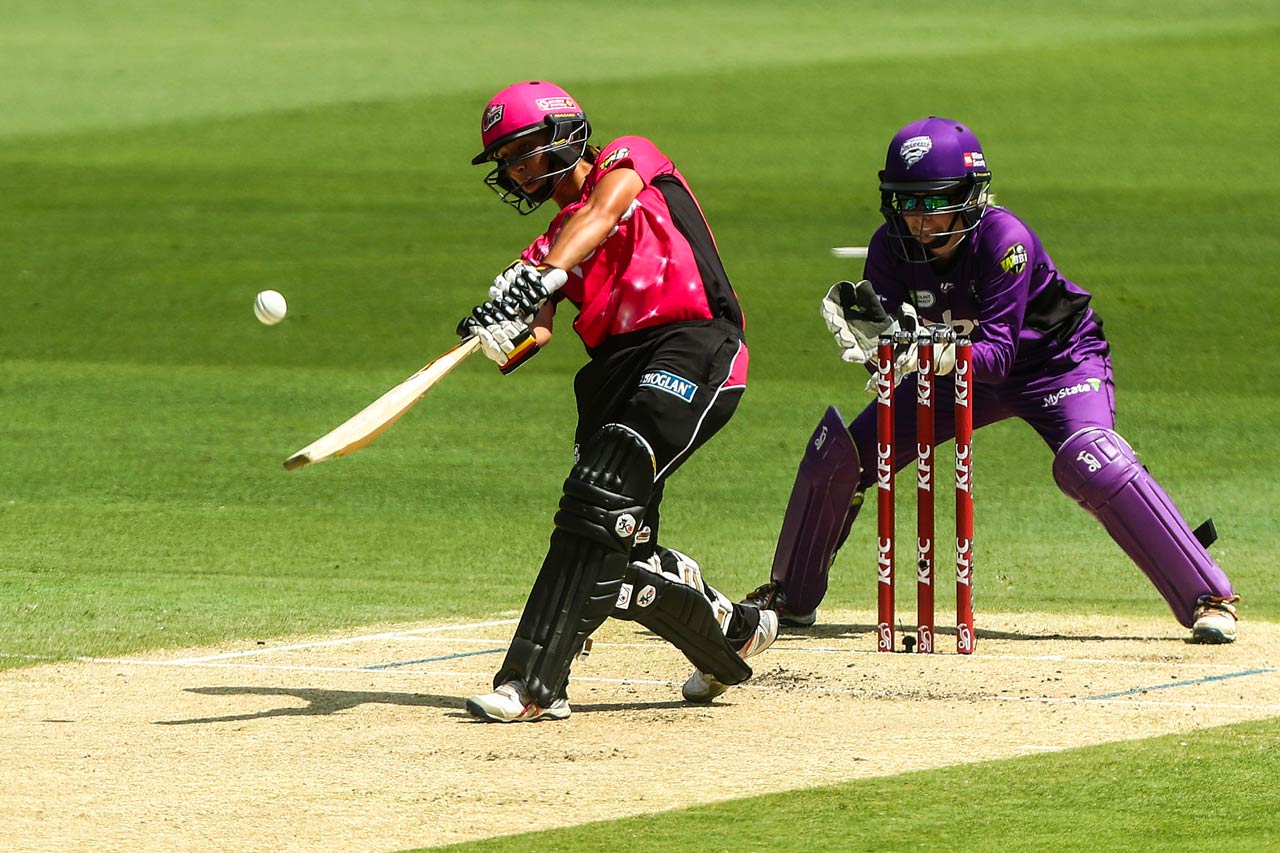 For Australia, I'd be more a bowler who bats and, for the Sydney Sixers in the WBBL, more a batter who bowls. Batting higher in the order in T20 I need to do well there and when I play a 50-over match and bowl 10 overs, that needs more focus.
You've got to be a bit of a chameleon in cricket these days and be able to excel at different parts of the game on different days. 
Consistency with my batting and bowling is the thing I'm working hardest to attain. That's what's going to take me high.
I'm sure I'll still be learning new things in the game when I'm 30, but in the meantime I want to get better at consistently making scores and getting good returns. It's the thing every player wants, but which is so hard to achieve. Less and less bad days, more and more good days. That's the goal. Then I'll well and truly be on the road to where I want to get.
More about: Southern Stars | Sydney Sixers | WBBL