For the last two weeks of my mother's life, I slept on a pop-up bed next to her with her hand in mine.
It was hard. I was 19 and my mom, Letita, had been diagnosed with stage four colon cancer when I was 16. She was given six months to live. She fought for three years.
She continued to go to work for two-and-a-half years of that time, on her feet for 12 hours a day at the hair salon she ran in Lexington, Kentucky. I'm looking at Mom and thinking, 'She's fine'.
She was experiencing changes, getting heavy from the chemo and losing her hair, but she was such a fighter and I just thought, 'She's going to beat this', because I couldn't understand how she could be getting worse and still make all that effort.
It might've been the child still in me. Maybe it was just wishful thinking. But then the last six months really took its toll and that's when it hit me. Mom had hid all the pain from us before that, but not any longer.
She had always wanted to watch me compete at college level. I tore an ACL in my first year with the University of Kentucky in 2011, but she had still seen me play a season. If there was a positive to an injury like that, at least it allowed me to get home more often to see her before she passed in 2012.
One day at college, I got a call from my aunt. She said, 'I think you need to come home'. I packed my bags and left.
Mom could no longer move by then. She was barely talking and we had to find other ways to communicate. Our in-home hospice care was sub-par and very disappointing to us as a family. The worker was not attentive to my mother and didn't seem tuned in to just how much pain she was experiencing.
This distressed us and I flew off the handle a few times at the worker. Fortunately, my aunts were all nurses and could step in to fill the role the hospice care wasn't adequately providing and make Mom as comfortable as she could be at home.
By the end of two weeks we were all exhausted. We didn't want to leave Mom's side but we hadn't left the house during that time and Dad stayed behind while the rest of us went to get a coffee and some air to clear our heads.
That's when it happened. Dad told us he'd briefly gone to the garage while we were out and by the time he came back Mom had passed.
We like to think she was waiting for no-one to be there when she went, so we didn't have to see that. We were all, like, 'Jesus, Mom, you still had to have it your way. Stubborn right to the end'.
The craziest thing, which I'll never forget, is that for the whole time in those last two weeks she was in agony, it was written all over her face, but when we came back and found her gone her face was stuck in this soft smile.
She looked so peaceful. I felt relieved to know she had gone to a better place.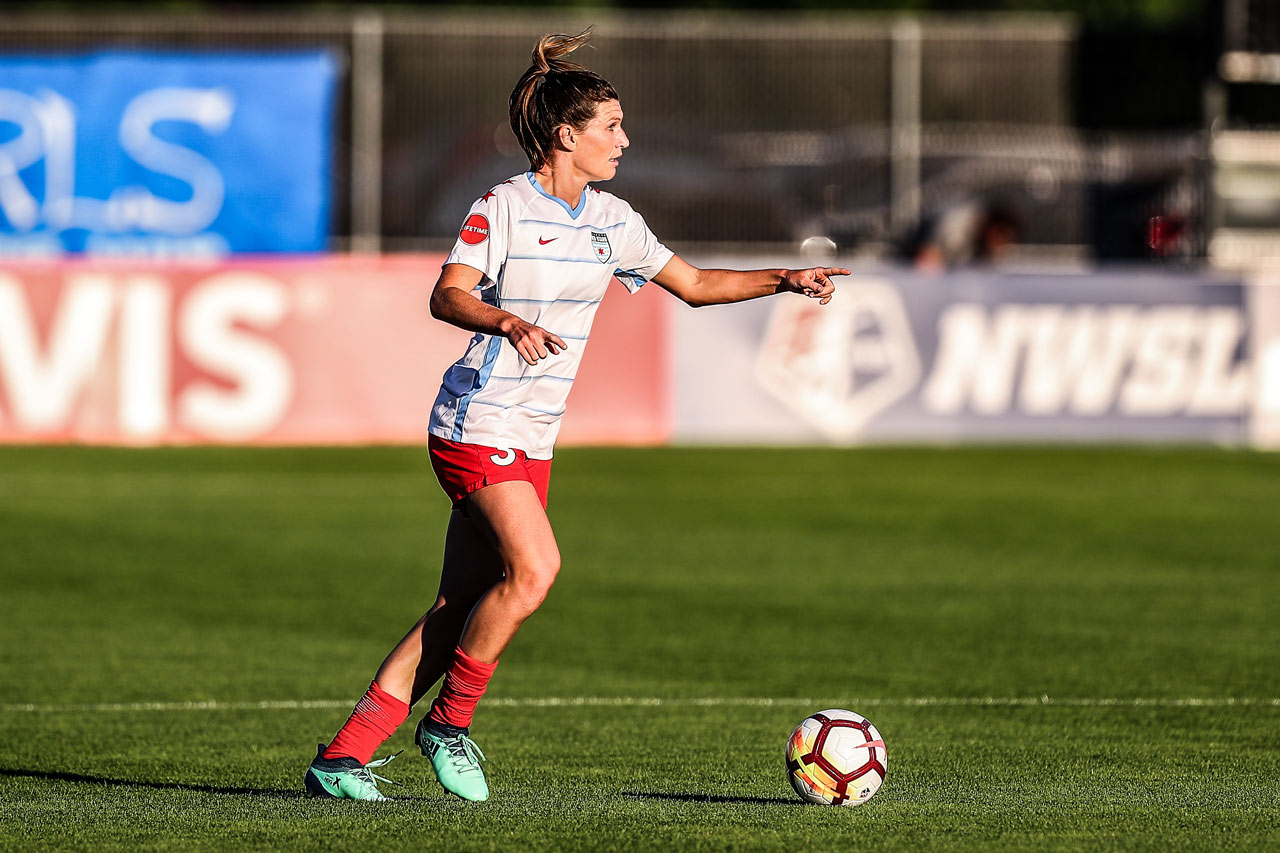 AN INSPIRATION STILL
When you're hit by tragedy it takes you one of two ways. After the initial grief you can either react strongly, with a positive plan of how you're going to move on, or you can be sent spiralling.
I knew Dad was nervous wondering which way I'd go because I'd been rebellious as a teenager. But what I found was that Mom's passing gave me a deeper motivation – a kind I hadn't fully tapped into to that point.
It was Mom who convinced me to play soccer when I was little. It was between softball and soccer and she pushed for the latter. Parents see things in their children that kids can't quite make out yet. She somehow knew soccer was for me.
I'd decided I wanted to play professionally and push for a place on the US national team. I actually graduated from West Jessamine High School six months early to make sure Mom could see me play college football because I didn't know how long she'd be around.
If, in the wake of her death, if I'd stopped pursuing my dreams, I would've felt like I was letting her down.
Her death reinforced those ambitions.
What I found was that Mom's passing gave me a deeper motivation – a kind I hadn't fully tapped into to that point.
When it became obvious Mom wasn't going to beat this thing, I didn't get sad, I got angry. I couldn't understand why such a good person who had impacted so positively on so many lives would be called to leave early.
That anger translated to what I did on the field, but not in an erratic way.
I'd always been competitive. My dad instilled that in me when I was a child and he'd have me racing my cousin, Blake, around a mile loop near home while he led the way in a golf cart. I just became more ferocious as a competitor. I found people respected me more as a player because of that.
I wanted to be a team leader, no matter how young I still was. I wouldn't put up with any crap from the opposition, but also if people on my own team broke the rules I wouldn't have that either. I've remained that way ever since. I'm stubborn, just like Mom.
The younger girls probably hated me for it, but in running drills I'd push them so hard they were vomiting and the other captains would say, 'Really, Arin?' I'd say, 'We're doing it because we're building a culture'.
I fought for my teammates on the field to the referee if they took a bad tackle, and I fought for them if they were getting a raw deal off the field, and I'm still doing that. I didn't really appreciate the value of team camaraderie until after what happened to Mom.
There had been times when we didn't get on. If you're naturally rebellious and you're in that 14-15-year-old age range, you think you know more than your parents. Mom and I argued. Dad had to be mediator. But it was because we were so alike and each wanted to make her own rules.
Mom knew how to resolve things. We'd butt heads and not be talking and she would leave a little note on my bed to apologize and explain what she really meant to say. I always cried when I read them.
The time I spent with Mom during her final months had a profound effect on me. Watching how she would try to remove the stress for others by hiding her own pain made me a better person.
More loving, humble, kind, understanding and patient.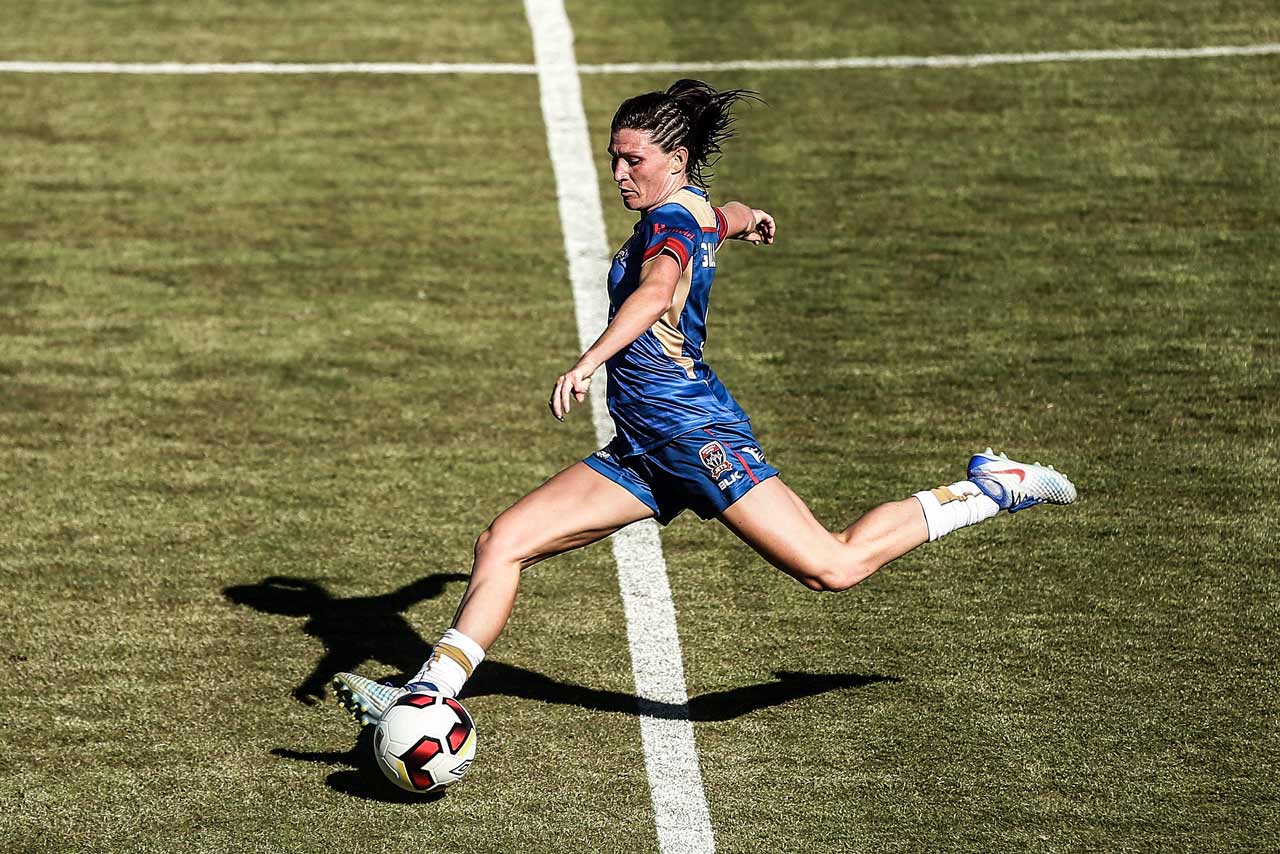 RETURNING TO NEWCASTLE
I got married in October. Gilliland became Wright. And by late November I was back in Australia for another season with Newcastle Jets. It takes an understanding husband to help make that happen. That's Evan.
After the ceremony on Maui and our honeymoon in St Lucia, I had planned to stay home and prepare for the next NWSL season with Chicago Red Stars, but I found I couldn't stay away. I'm closer with everyone at the Jets than I've been at any other team in my life, and when I watched them kick off their season without me, I found it hard.
I said to Evan, 'I love you, but I also love soccer and there's only so many years I can play'. He said, 'Do it, call them,' so I did and fortunately they were able to make room for me.
Our coach, Craig Deans, is one of the best I've had when it comes to player-coach relationships. He wants to know that we're happy in our lives, not just with our football, and he can sense if something's wrong. He'll say, 'Hey, are you OK? Do you want to get a coffee and talk?'
The girls are comfortable approaching him. He creates an atmosphere in which players want to play for him. I feel blessed to be coached by Deansy. I like to be known as a blue-collar player, someone who works hard for her teammates and who they know they can rely on. He encourages that.
I love Newcastle. It's got that small-town feel. You walk down the street and people are just so friendly and nice and enjoying life and want to say 'hi' and talk to you. I could see Evan and I living here.
Evan is from Michigan and has been living in Chicago for 10 years now. He's a financial analyst. He played soccer in college and he's back playing in a midweek competition now. He's got the love of the game going again.
I turned 26 on Christmas Day and while coaches look at you at that age and think, 'She's still young', us women have got to take into account our desire to have children and Evan and I do want to start a family eventually.
We'll work out when is the right time, but my husband knows I wouldn't feel properly fulfilled as a soccer player if I didn't give it a while longer to try to accomplish everything I told Mom I wanted to. There will be a cut-off point, but I'm not there yet.
I've been very close to representing the US. I repped at age levels and was called into a national team camp for a game two years ago, but I wasn't capped. That was disappointing but it didn't stop me from aiming for it.
I've chatted with Jill Ellis, the coach, and I know what I need to work on to push me over the cusp I've been sitting on. So that's exactly what I'll do to try to get to where I want to be – the next level.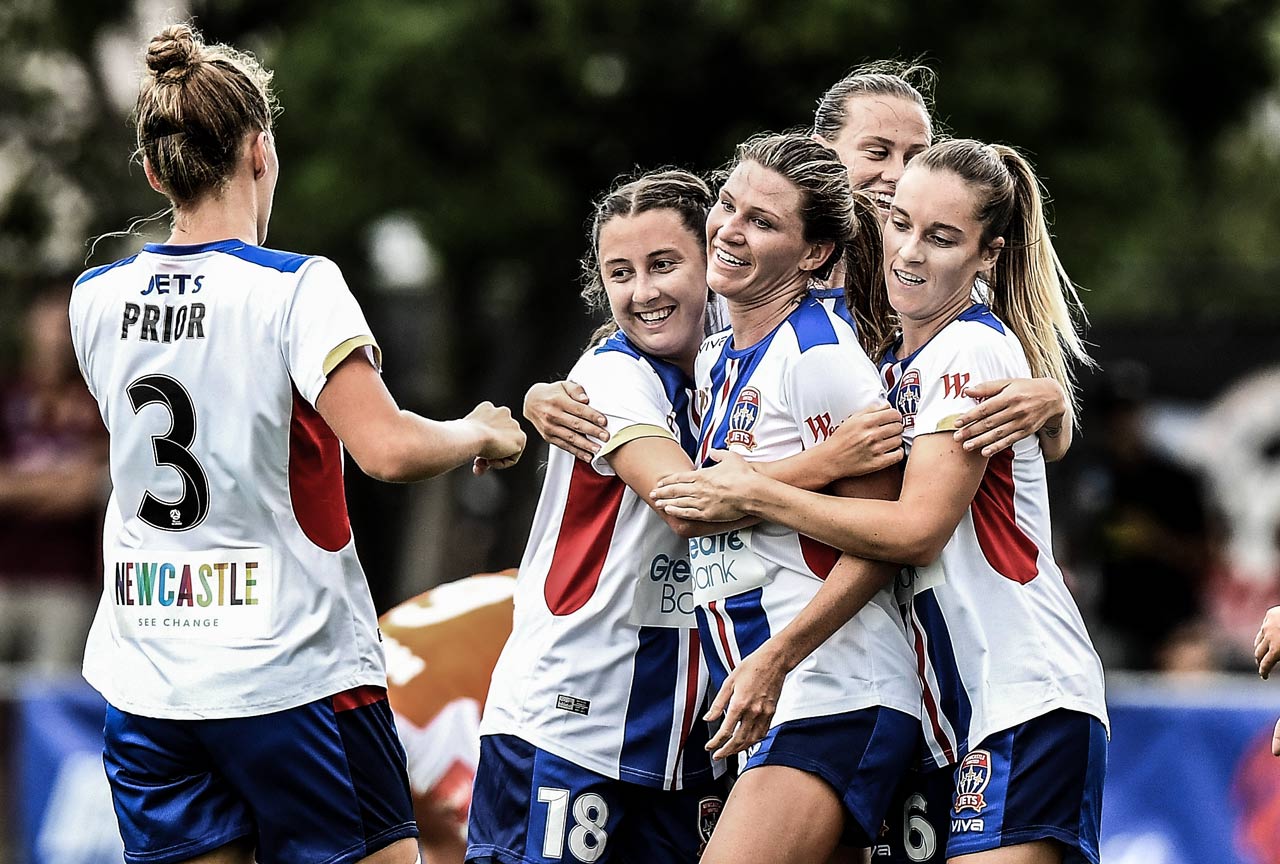 A HUMBLE HERO
Sam Kerr joined us at Chicago last season. Having her on the team made us a thousand times better – and not just on the field. What she brought off the field was even more important.
Her personality is one that can't be replicated. She's very humble. She's fun, light, just a breath of fresh air. She doesn't actually like the spotlight and she wants the best for her team.
She scores all these goals but, honestly, if there's one person on the team who doesn't care if she scores and just wants to help the team, it's her. I don't think I've come across a player quite like her in my entire life in the sense of having the ability she has but also who she is as a person. I love Sam. She has a very giving soul.
I said to her last season, 'Hey, so you know we're looking for a forward at Newcastle. I'm not sure if I'm going back, but maybe you might want to come and play. She was, like, 'Gilly, don't even start. I can't leave Perth!'
Sam Kerr joined us at Chicago last season. Having her on the team made us a thousand times better – and not just on the field.
Some players get a shock with Sam. They think because she's an international and one of the best players in the game that she's going to be all about herself – and there are some players like that. But then they meet her and find she's the polar opposite.
Our coach, Rory Dames, would praise her at practice and she would actually get mad and say, 'I don't want that, we're here at practice for everyone. It's not about me or my accomplishments or what I'm doing. Someone else does the exact same thing and no-one says anything'.
Sam might not realize it, but when she talks like that it has a big impact. It means a lot to the girls.
It helps them connect with her and unify the team.
More about: Cancer | Matildas | Newcastle Jets | NWSL | Sam Kerr | W-League | Women's Sport