The value of a growth mindset
I was a teacher once. I was also a university lecturer.
They're noble professions and ones I very much enjoyed. For quite some time, I thought my post-footy career would be in teaching or academia. I wouldn't have been upset had that been the case.
But things turned out differently. And as luck would have it, teaching was quite possibly the best thing that could've happened to me in terms of my evolution as a rugby league coach.
It instilled in me a sense of curiosity and a quest for knowledge that never, ever ends.
It has taken me on adventures all over the world, prompted conversations with people I would never have imagined meeting and, ultimately, delivered me right here to the South Sydney Rabbitohs.
I didn't jump at the Souths job straightaway, which might sound a bit strange for someone who worked mostly as an assistant coach for more than a decade. It was the teacher in me. I wanted to have a good think about things and make sure it was an environment where I could deliver the things I wanted to deliver.
Before I signed, I wrote down four things. Some might call them KPIs but, to me, they were the culmination of four decades of learning – the pillars to what I thought would make a successful footy club:
Could I deliver a competitive performance?
Could I build effective relationships among the players and staff?
Could I develop and improve players and track that?
And, finally, could I put into place a successful game model?
To this day, these are the factors I judge myself on. I think about them all the time.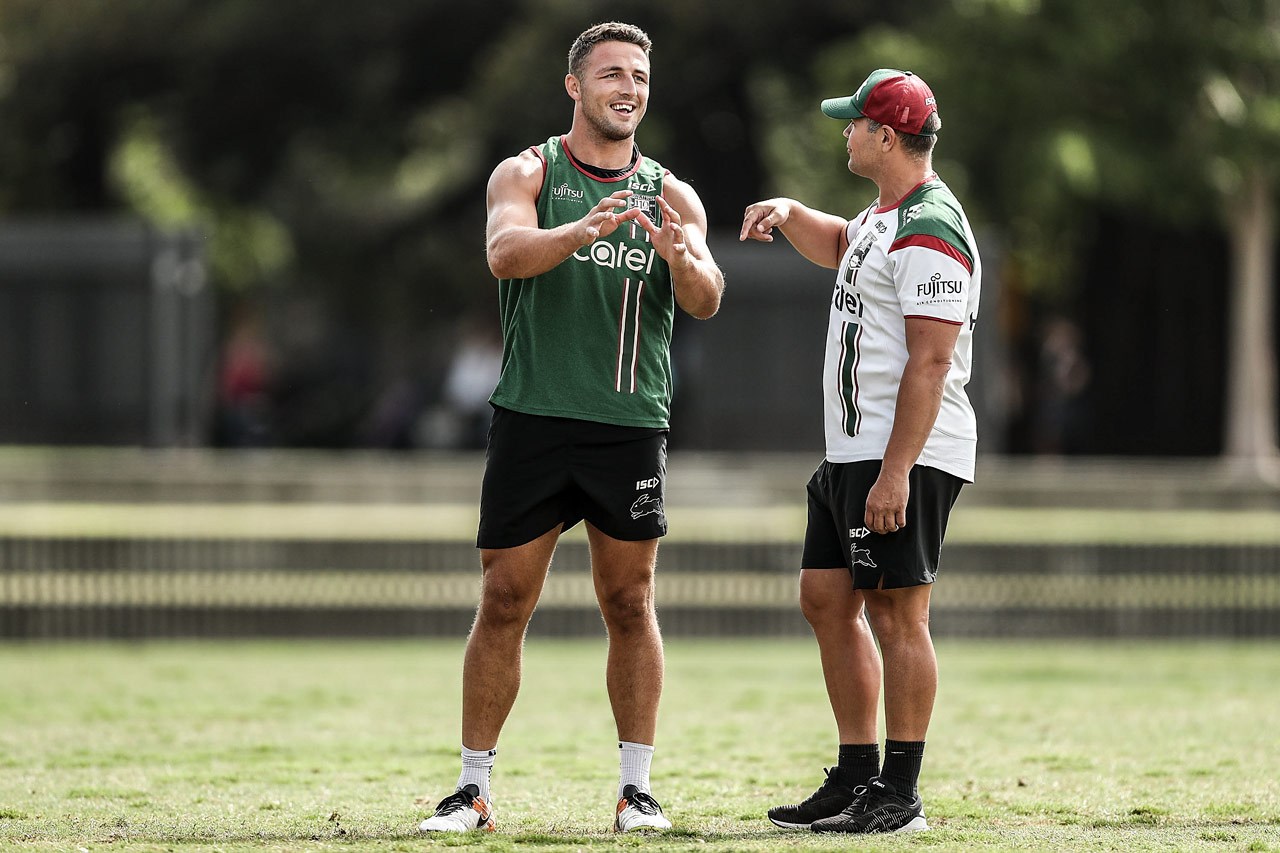 LESSONS GOOD & BAD
I finished playing in England with Hull Kingston Rovers at the end of 2004. I returned to Brisbane to teach at Clairvaux MacKillop College and coach the first XIII. I also played Queensland Cup for the Clydesdales, the Broncos' feeder team, that year.
They were mostly young blokes. Sam Thaiday, Neville Costigan, Tom Learoyd-Lahrs and Berrick Barnes were all there. They were between the ages of 18 and 21. I was 31 and in the twilight of my playing career.
The Broncos, through Peter Nolan and John Dixon, asked me to return and mentor the Clydesdales. Between that and working with Clairvaux MacKillop's team, my interest in coaching had been piqued.
But coaching was still by no means a done deal for me. There were many twists and turns ahead.
I went back over to the UK with John Dixon to coach a team called the Celtic Crusaders.
I returned home after 12 months and took a good job at the University of South Queensland lecturing at the Faculty of Education. It was a terrific job. I felt like I had found my niche. I continued with it for 16 months.
Then came another opportunity in the UK – a dual role with the Celtic Crusaders as football manager and assistant coach. They were about to break into Super League. They'd been formed by the RFL.
At the time, there were a lot of issues. Players and staff were getting paid three or four weeks late. We also found out the club hadn't been paying into our pension scheme. It was difficult on a personal note, living on the other side of the world with a wife, three kids and pay cheques arriving a month late.  And it also caused a lot of disgruntlement among the players. We felt the RFL didn't care.
The experience taught me what not to do as a coach and a boss, how not to care for people. It also showed me the importance of getting the off-field element right.
Achieve that and everyone can focus on their jobs.
There have been so many positive coaching experiences, too.
I was head coach at the South Wales Scorpions and was named Championship Coach of the Year in 2010, their inaugural year in the UK Championship competition. I also coached the Mackay Cutters, the feeder team at the Cowboys for a few years. I coached at the Storm – first with their under 20s and then as a skill development coach to the NRL team under Bellyache. I had a year at Manly under Trent Barrett, so I understood the challenges a rookie coach goes through in the NRL. And I had one year with Madge, who had been at the Rabbitohs a long time and achieved a lot of success.
I didn't jump at the Souths job straightaway, which might sound a bit strange for someone who worked mostly as an assistant coach for more than a decade. It was the teacher in me.
Working in the emerging Queensland Origin program from 2012 was the perfect way to round out my coaching apprenticeship. It was part of my life for more than five years, including the 2016 and 2017 campaigns as Kevvie Walters' assistant.
I'd worked with Smithy, Bill and Cooper at the Storm but getting to see how JT, Darius Boyd, Matt Scott, Corey Parker up-close – players who had achieved so much in the game – preparing and focusing was very educational.
So by the time the Rabbitohs opportunity came around, I wasn't nervous.
I felt like I was ready for the role. I had drawn great confidence from my coaching experiences through the years. And because of my academic background, I had a good understanding of performance and research in and around high performance.
WANTED: CREATIVE THINKERS
I am forever trying to engage interesting people, creative thinkers, whether they're within rugby league or outside. I reckon it's important to look outside the box in search of better ideas. It's a big world out there. In rugby league, we can be guilty of being too insular at times.
Let me tell you the story of Kannon Rajah.
If you don't know him, he's an old Sydney High student who has gone on to become one of the most successful fashion directors going around. He's run the Victoria's Secret runway event and pretty much every major fashion show around the world. Google him. It's pretty impressive reading.
Kannon is a very creative bloke. We keep in touch all the time. He really challenges my thinking.
There are so many experiences from his high-pressure world that I can relate to my own. They've got to get it right on the night. If he doesn't, tens of millions of people all over the world see it. As director, he's got to plan well, prepare well. He's got to make the models accountable, as I do with the players.
Todd Sampson is another I've sought out. I emailed him out of the blue one day. I'd watched his documentaries Redesign My Brain and Body Hack and seen him on Gruen. He's been the CEO of Leo Burnett and sits on the boards of Qantas and Fairfax.
He had no idea about sport, no real interest in it. He replied, 'I don't know how I can help you but I'm happy to meet up'. We met for lunch at midday and finished up after 5.30pm. It was a great chat and it gave me plenty to think about in terms of his approach to shaping businesses, leadership, the mind and many other things in between.
Eddie Jones was another guy who didn't know me from a bar of soap.
I arranged a chat with him when he returned home over Christmas after a big year coaching the England rugby team. We've stayed in touch regularly since.
I've spent time with netball coaches, hockey coaches … just about every sport you can think of. I've learnt a lot from AFL and have invested heavily in building relationships with AFL coaches. Luke Beveridge at the Bulldogs and Ken Hinkley at Port Adelaide are two guys I've built a really good rapport with, among others.
It doesn't matter what sport you coach or what line of work you're in. There are many transferable learnings. As a coach, you're trying to get the best out of individuals and the group. This isn't unique to rugby league or sport.
In rugby league, we can be guilty of being too insular at times.
I spent a bit of time at Harvard University last October studying a course I'd enrolled in before I landed the Souths job. As someone who had studied a Bachelor of Teaching and a Masters of Education, the idea of learning at one of the world's leading academic institutions had plenty of appeal.
I went there by myself. I didn't know anybody else in the course. They were all CEOs, general managers and financial directors from different corporations around the US. I was just another bloke in a suit.
The others in the course had no idea about what rugby league was. Explaining it was hard. I thought the easiest way to get through to them was to drop Russell Crowe's name and tell them I coached the team he owned. That did the job!
The course I completed was called Building Effective Teams. It was designed around business, but there was a lot of crossover in terms of what I wanted to implement at the Rabbitohs.
The main thing I learned were the number of stages you go through as a team: forming, storming, norming, performing and reviewing.
We were still forming as a team through those early rounds this season. With any successful team, there's invariably a rough stage at the start. I'd say we're through the storming phase and entering a norming period now. There is a lot of growth left in this team.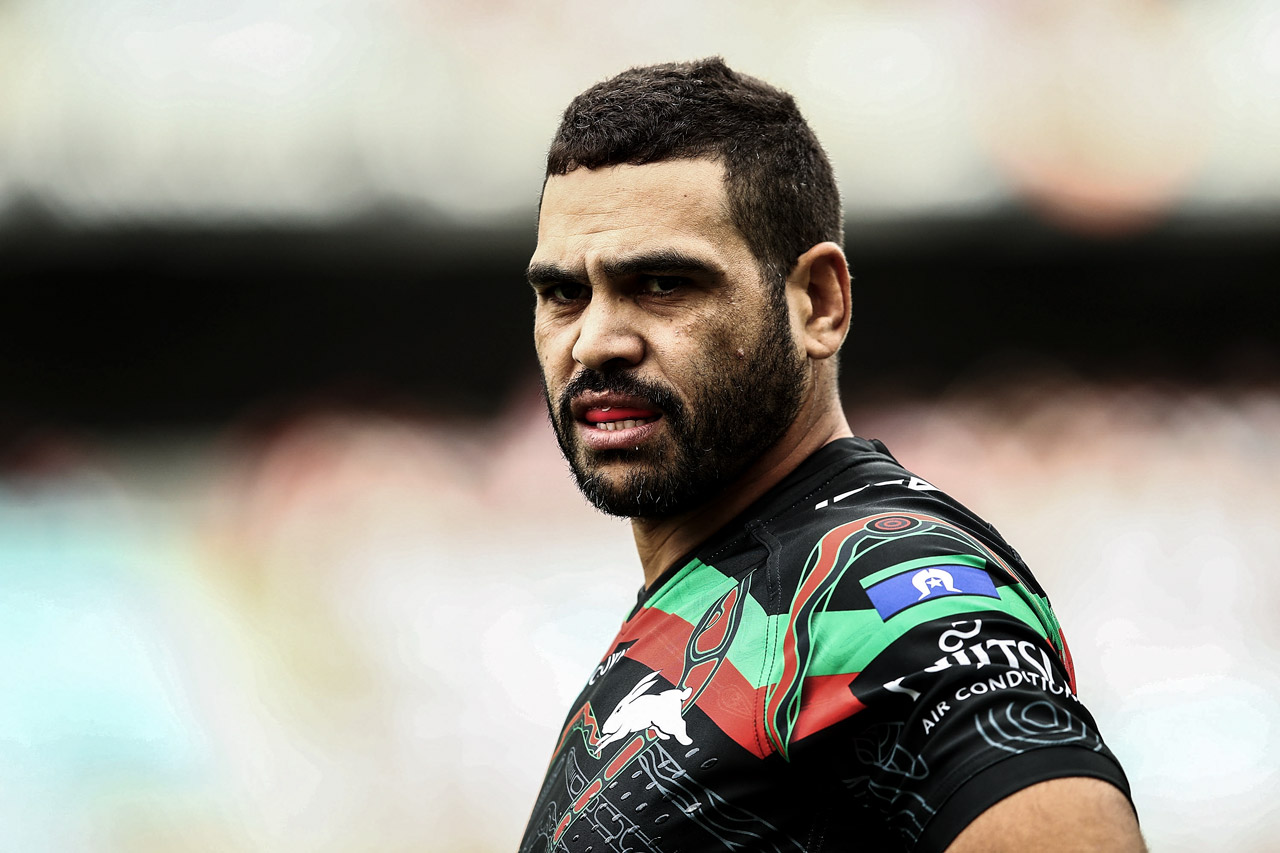 I'm a big reader, too. The bookshelf in my office is chockers.
Win Forever by Pete Carroll, the Seattle Seahawks coach, is one of my favourites.
So is Mindset by Carol Dweck. She's a lecturer at Stanford University. I talk to the players all the time about the 'growth mindset' she outlines in her book.
Dweck writes that you can either have a fixed mindsight – put simply, where you are in life right now is where you'll always be – or a growth mindset. That means you'll take on feedback and consider ways to improve. That really resonated with me.
The Art of Coaching by David Wheadon is another. David is an AFL mentor and someone I met during my time in Melbourne. He's an absolute gem. There's a lot of wisdom in what he says and what he writes. He rang me not long ago to congratulate me on how Souths are going. I was stoked.
I've also been lucky enough to observe first-hand some of the best sporting programs in the world – the New York Giants, the Philadelphia Eagles, UCLA, Stanford and the University of Washington. Kannon knows the Russian owners of the Brooklyn Nets, who introduced me to Sean Marks. He was the first Kiwi to play in the NBA and is now the general manager of the Nets. Fascinating bloke.
With all these conversations and experiences, I'm not looking for people to tell me how to coach.
It's not about copying someone else's blueprint. I know what works for me.
What I am listening out for are ideas. You might take one from a six-hour conversation, but that might be the idea that gives an edge over your competition.
I guess I'm curious, and I enjoy being exposed to new ideas.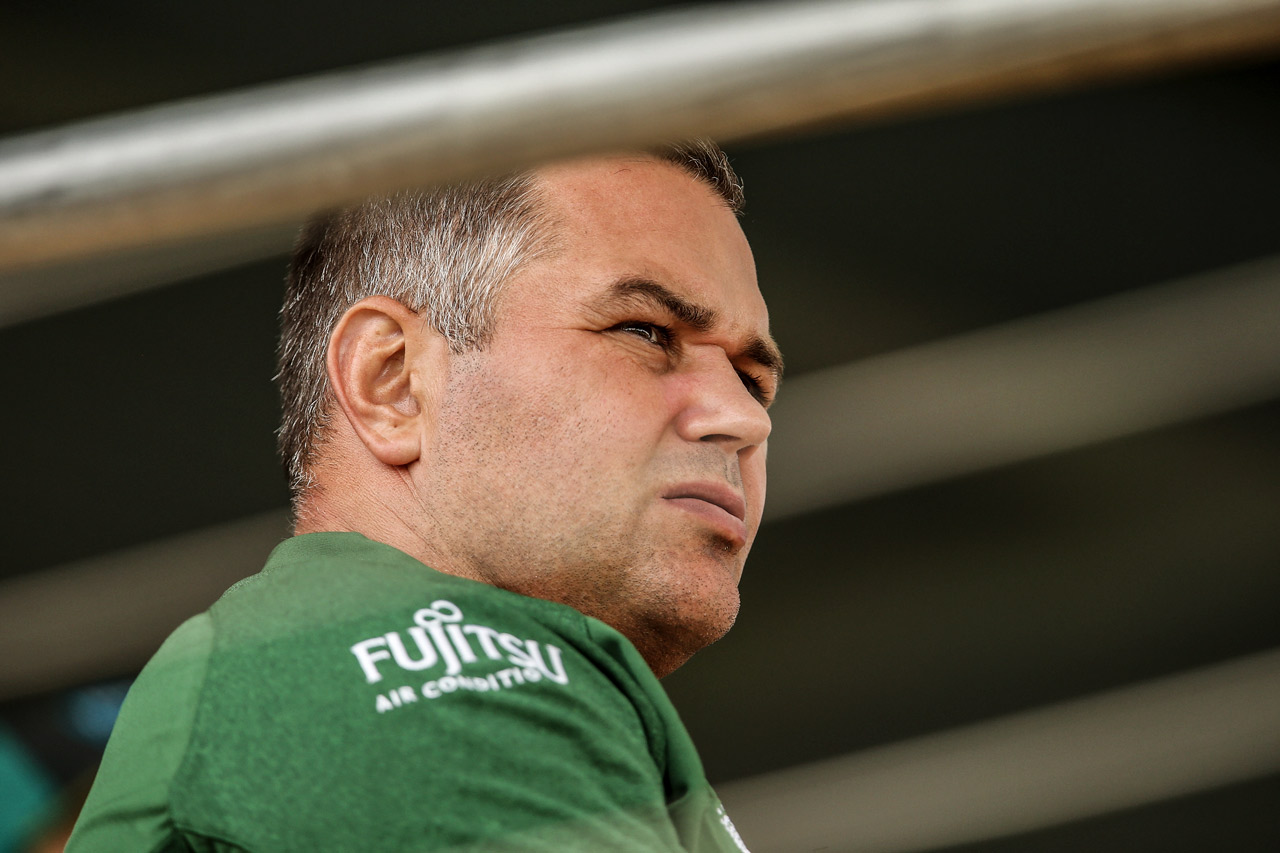 THE EUREKA MOMENTS
There were five foundation stones we identified at the start of the year that we wanted to build the club around: character, culture, preparation, game model and fun.
We're not there yet by any means, but there have been a few little Eureka moments this year.
The first came at the back end of pre-season. We like to train fast – well above game speed – and that was quite different to the way the players and staff had been preparing previously. It's not an easy adjustment. There was a period over a few weeks towards the end of pre-season where you could see the guys getting it. They were truly comprehending what it was I wanted them to do. We weren't the finished product, but the signs were there.
Another significant moment was Round 5, a game we lost.
We hardly had any football, something like 30% of possession, against the Dragons at halftime. Yet we were only down 8-2 at the break. St George Illawarra eventually won the game 16-12. We went really close to beating them at Kogarah on a Friday night, competing so hard for so long with limited possession.
I said to the players after the game that I thought it was a real turning point in our season. We'd won two of our first four games to start the season, but it was in that game against the Dragons that we demonstrated what we could do as a group when we dug in.
I'm not looking for people to tell me how to coach… I know what works for me. What I am listening out for are ideas.
Origin was another important period for us. We had four Origin representatives this year. That's an equal record for the Rabbitohs. It was a fairly new challenge to the club in many ways.
I drew on experiences from my previous roles. As an assistant with Queensland – and having spent time with the Storm, who always lose a lot of players to Origin – I had a reasonable idea of the physical and mental pressure Origin puts on players, both when they're in state camp and when they report back to their clubs.
We managed the players' programs between games. I'm happy with how we did it.
We're out the other side now.
I'm proud of the Rabbitohs who played Origin, proud of the players who filled in for them and proud of the rest of the squad in the way they managed the changes going on around them.
There's still plenty of work to do, but it was an important stepping stone.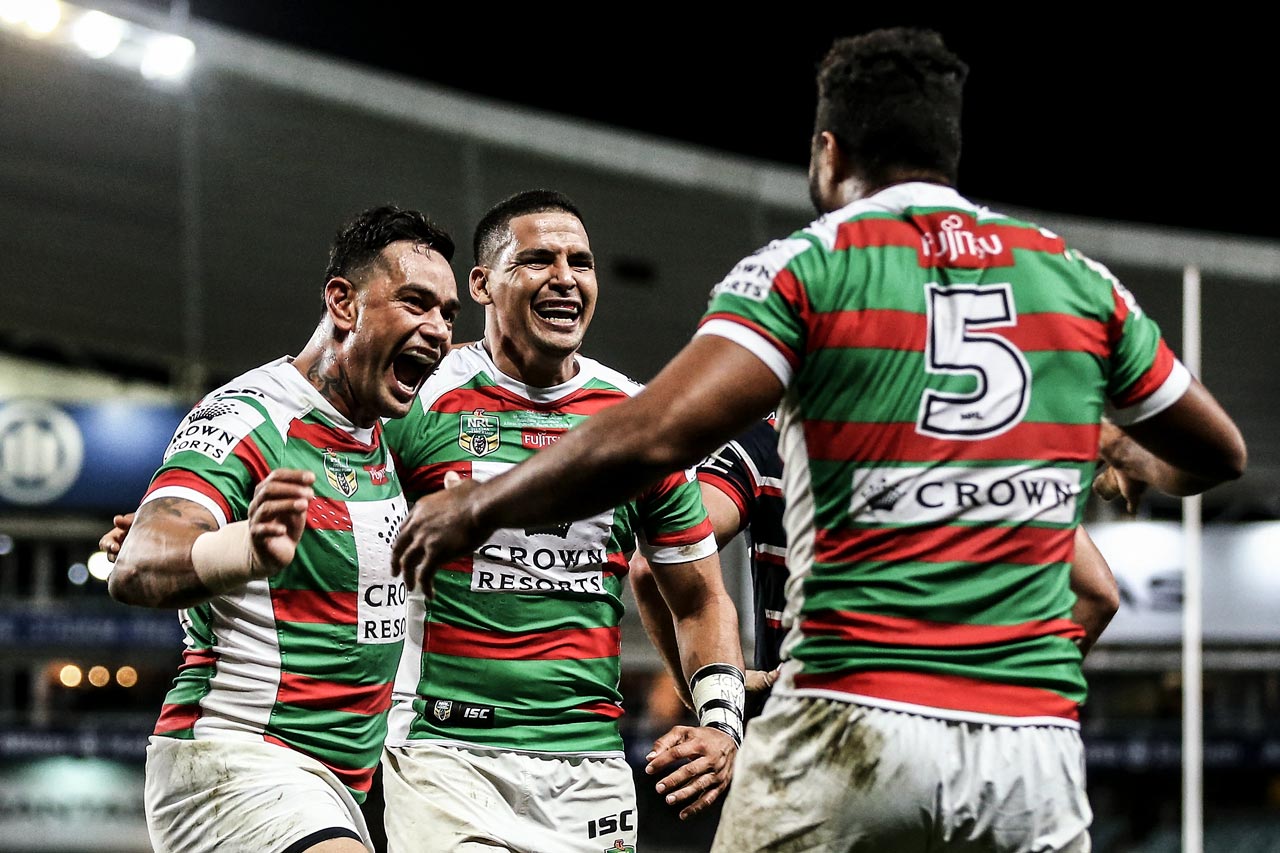 SUTTO
I'd like to finish this piece with a few thoughts on John Sutton ahead of his 300th game this weekend.
Sutto is one of the smartest players I've ever coached. He understands the game implicitly.
One of the reasons he is playing so well this season is the work he put in during the pre-season. He broke a few personal bests in the gym – a new record for bench press and a new PB for one of our pull exercises.
That's pretty amazing for a bloke approaching the age of 34.
Sutto, Greg Inglis and Sam Burgess are our leaders. I give them a lot of ownership and empower them to make decisions. Sutto makes other players accountable at training. He's not afraid to speak up if he sees something that needs addressing.
On the field, honestly, he's been a joy to watch. Some of the plays he's put on for his teammates can't help but make you smile as a coach. Our approach to training and our game model have probably helped him. We've developed a game that plays to his strengths.
John Sutton has done it all in rugby league at this club. He's won a premiership, played positions across the field. To see him this motivated and energised approaching his 300th NRL game is nothing short of inspirational. It lifts everyone around him.
You can't help but love a player like that.
More about: Anthony Seibold | Coaching | Eddie Jones | England rugby league | Greg Inglis | John Sutton | Kevin Walters | Queensland Maroons | Russell Crowe | Sam Burgess | South Sydney Rabbitohs | State of Origin