Anthony Minichiello - Contributor
What I told Teddy about Nick
'Mate, if you're keen, the Roosters is the club for you.'
Having struck up a great friendship with James Tedesco during the 2013 World Cup, there were a couple of phone calls to that effect when Teddy came off-contract last year.
I captained the Italy side and played fullback, while Teddy played right centre. I found him to be a great kid, and on the field, he killed it.
We kept in touch and I think our relationship helped get him to the Roosters. I made it clear that I wanted to help him become the best fullback he could possibly be.
He had plenty of contract options and we couldn't have been happier that he chose the Roosters. I've been working on video analysis with him this season.
As pleased as we were about getting a brilliant attacking player like Teddy, there was one thing we wanted from him above all.
Defence.
Specifically, the elite communication and defensive line organisation that comes with being a top NRL fullback.
We put a massive emphasis on that at our club; defence is the cornerstone of our game. Trent Robinson insists on it.
I always prided myself on that part of my game as a No.1 and Teddy bought into it straightaway. He's been fantastic, both with his individual defence and with organising the line; a massive part of the Roosters finishing the home and away season with the league's best 'against'.
The outstanding fullback of this era, Billy Slater, has always been an excellent communicator in defence. He's been a major part of the Melbourne Storm regularly being a top-two defensive side.
And although the combinations were a little bit slow to build at the Roosters, there's another area where Teddy has started to emulate Billy: in his attacking partnership with Cooper Cronk.
Time is a huge factor in building combinations and after a World Cup year, the slow start was a given. Cooper and Teddy were among the players who weren't back at the Roosters until the new year and of course, both were new to the club.
Over the back half of the season, we've seen the development of a combination that will only get better and better.
Cooper's Melbourne Storm combination with Billy through the middle of the ruck was one of the NRL's great attacking threats. You can now see Cooper and Teddy working on some of those inside plays that Cooper used to run with Billy.
We've seen some line breaks in recent weeks due to those inside passes. They may not always come off at once, but you can see Teddy sniffing around the inside and being an option there if Cooper wants him, which is great.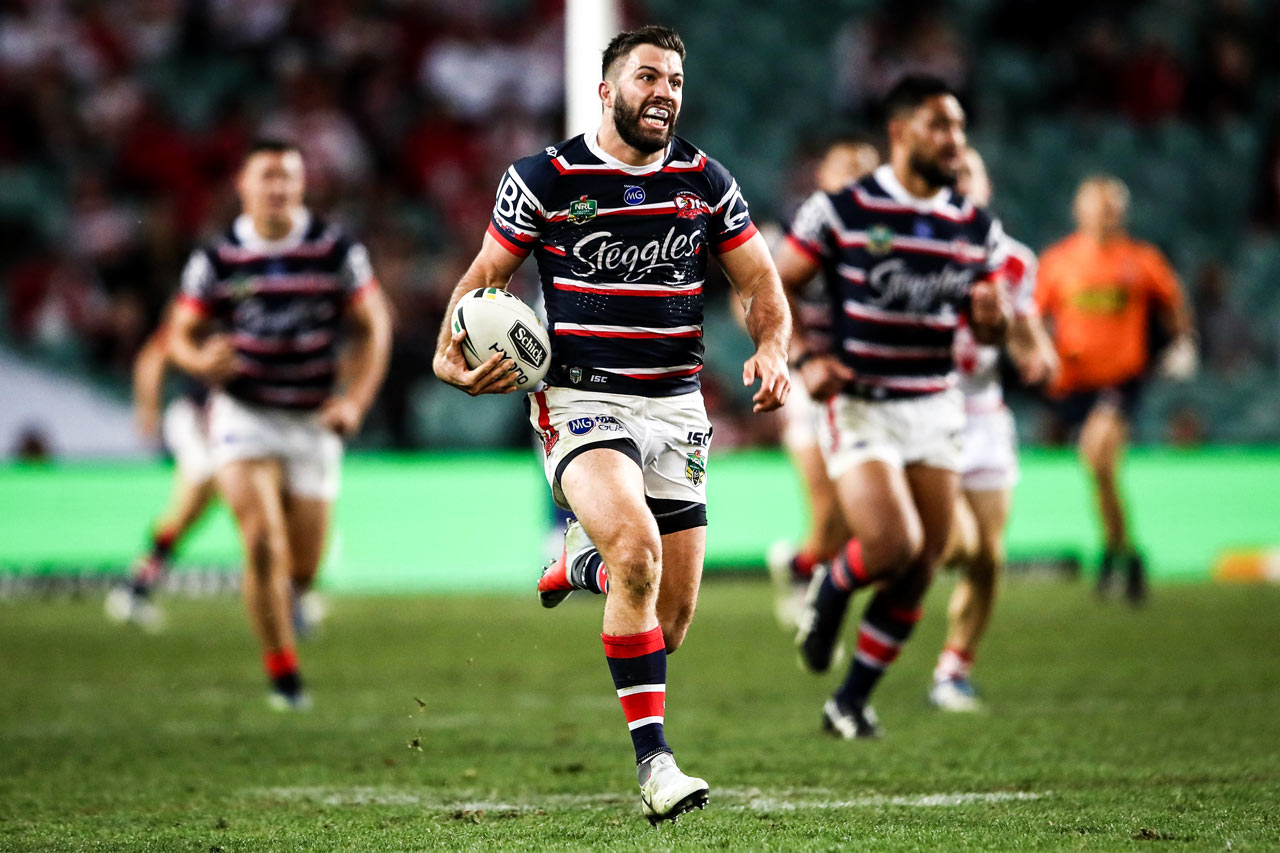 NICK'S SECRET
Teddy had heard stories about Nick Politis before joining the club.
I was able to tell him first-hand how passionate Nick is about the Roosters, and how he looks after you if you're loyal. That was very appealing to Teddy.
Here is the story that always comes to my mind when people ask me what makes Nick such an extraordinary man.
I was hurt for four years in a row: 2006, '07, '08, '09.
Four years of serious injury; my back, my neck and then my ankle. The doctors never mentioned to me the possibility that I may have to retire young, even when my back was at its worst, but I know they were thinking it.
I don't think any other club in the NRL – and few other clubs in world sport – would have shown me the loyalty of keeping me on throughout that period.
Nick and I spoke regularly during those tough times. He always had the same message:
'Don't worry, Mini – we'll look after you. We'll look after you.'
The club were worried about me, no doubt. Every time I tried to come back, I'd get reinjured.
But I'd tell them, 'I'm OK. I'm working towards this, I have this goal. I still want to come back'. From Nick down, the Roosters always gave me their full support.
If you shake Nick's hand on an agreement, that's it. It's binding, right then and there. He's a man of his word. That's what people love about him.
I love the Roosters and I'd shown them loyalty early in my career. Nick and the club repaid that loyalty in amazing fashion. I'll be forever grateful.
And with Nick, that was only the beginning.
From my first full season back, 2010, we did one-year deals until I retired. Five one-year deals, and I was never worried about getting a contract the year after.
At the end of a season, I went, 'Yep, Nick, I feel like going again. I'm feeling good, the body is good'.
And Nick would say, 'Yep, no worries, let's go another year. Let's go another year'.
We did that for five years. That's the loyalty that we both built up over time. It's as close as you get to a handshake agreement in modern rugby league.
If you shake Nick's hand on an agreement, that's it. It's binding, right then and there. He's a man of his word. That's what people love about him.
That relationship made the achievements that followed my comeback all the more satisfying. I made it back to Origin, we won another premiership in 2013 and I reached 300 games.
Throughout that injury period, I really grew as a man and became a leader around the club. I educated myself about nutrition and fitness. Now, I'm working in the Roosters front office (as well as working with Teddy), and I still see Nick at least once a week.
He's as passionate about the club as ever.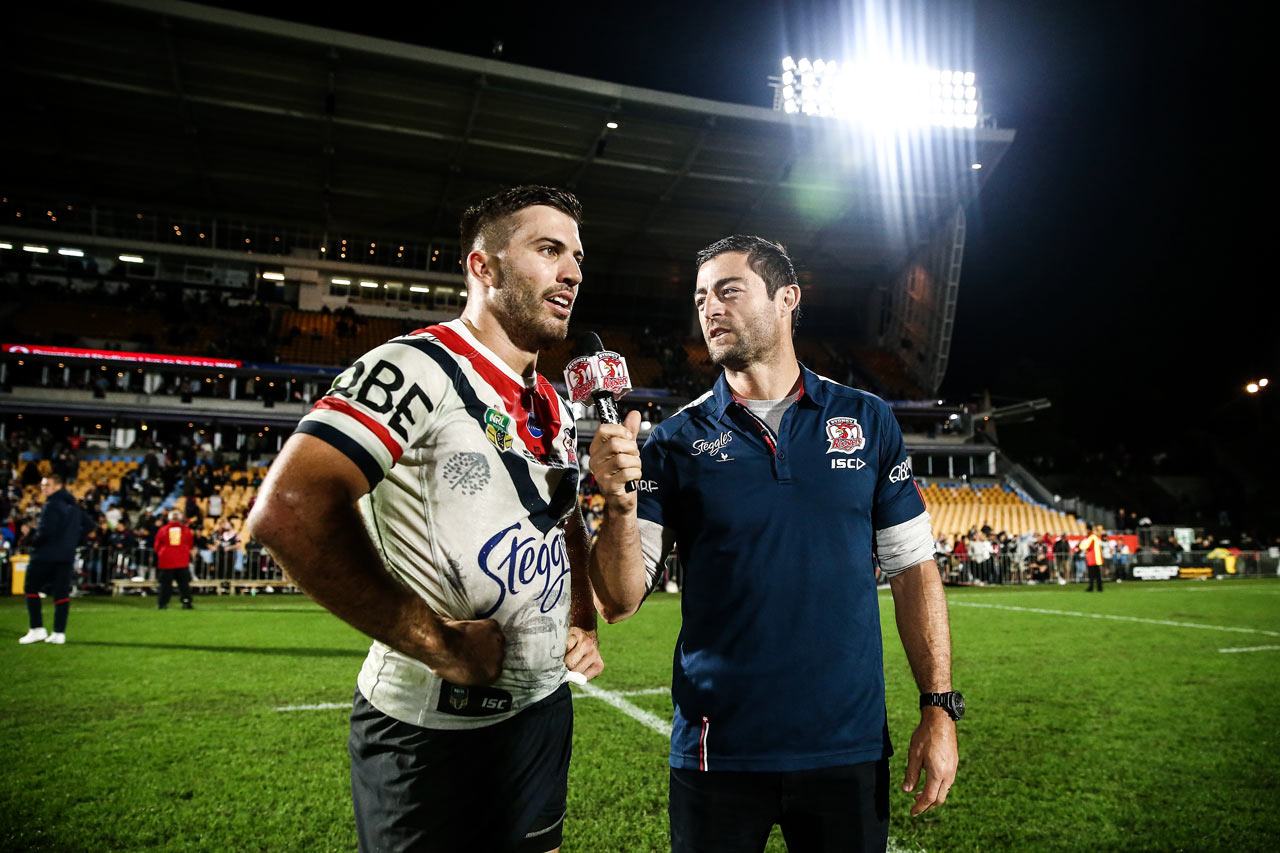 Last month, we held a special dinner to mark the 25th anniversary of his service as chairman. It's a wonderful milestone.
It's well-known that he brokered rugby league's first-ever major sponsorship, with City Ford on the front of the Eastern Suburbs jersey. He was a very sharp man, and a passionate Roosters supporter, well before he became club chairman.
Since taking that role, he's put an enormous amount of time and effort into the club, delivered premiership success, and turned one struggling leagues club into several clubs that are cash-positive.
Something Nick has always taught us is that you need your front office in order; a strong club needs good leadership from the top down. Nick has created a culture of success.
His secret is simple, yet something few people are capable of at such a high level.
He's on the ball with everything. Everything.
He doesn't let things slip. If a job needs to be done, he's on the phone straightaway. He doesn't say, 'I'll do that tomorrow'. It's always there and then.
Over time, that sort of attitude, that conviction and speed of action, creates something special. The Roosters have reaped the benefits of that attitude for 25-plus years.
And Nick's not just a sharp businessman.
He relates with the best people that business has to offer, in Australia and internationally, then comes down and meets young, aspiring footballers and does exactly the same. With ease.
LATRELL'S RISE
Another of those young Roosters players, Latrell Mitchell, has really come into his own this year.
I think centre is Latrell's position, being a big guy. At fullback, you have to do a lot of consistent running and thinking under pressure, but at centre, he's very hard to stop.
When he's fresh, he's one of the hardest blokes to tackle in the game because of his upper-body strength; he can just push you off easily. Working on his fitness is key and I think he'll be better again with another pre-season under his belt.
He took a lot of confidence out of a great Origin series and we've seen that continue for the Roosters in the NRL. In some games, you can just give him the ball and he'll find a way to score.
He'll be a key guy during the finals.
I think he's pretty content and happy at centre, having been touted as a fullback at the start of his career. And now he's made Origin there, he can really cement that spot for a long time.
There's no doubt that Latrell has some of the same attributes as Greg Inglis. Look at their running styles: very, very similar. I'm sure in years to come that Latrell will reach the heights GI did, and GI has been a wonderful player.
Latrell was only 18 when he was being compared to GI, before he even hit first-grade, which is serious media pressure for a young player. He took it in his stride and he's been fine.
He's a level-headed kid. Even when he was sent back to NSW Cup last season, he didn't have a whinge; he did his hard work and made it back to first-grade. It's served him well, I think – the results are there for everyone to see.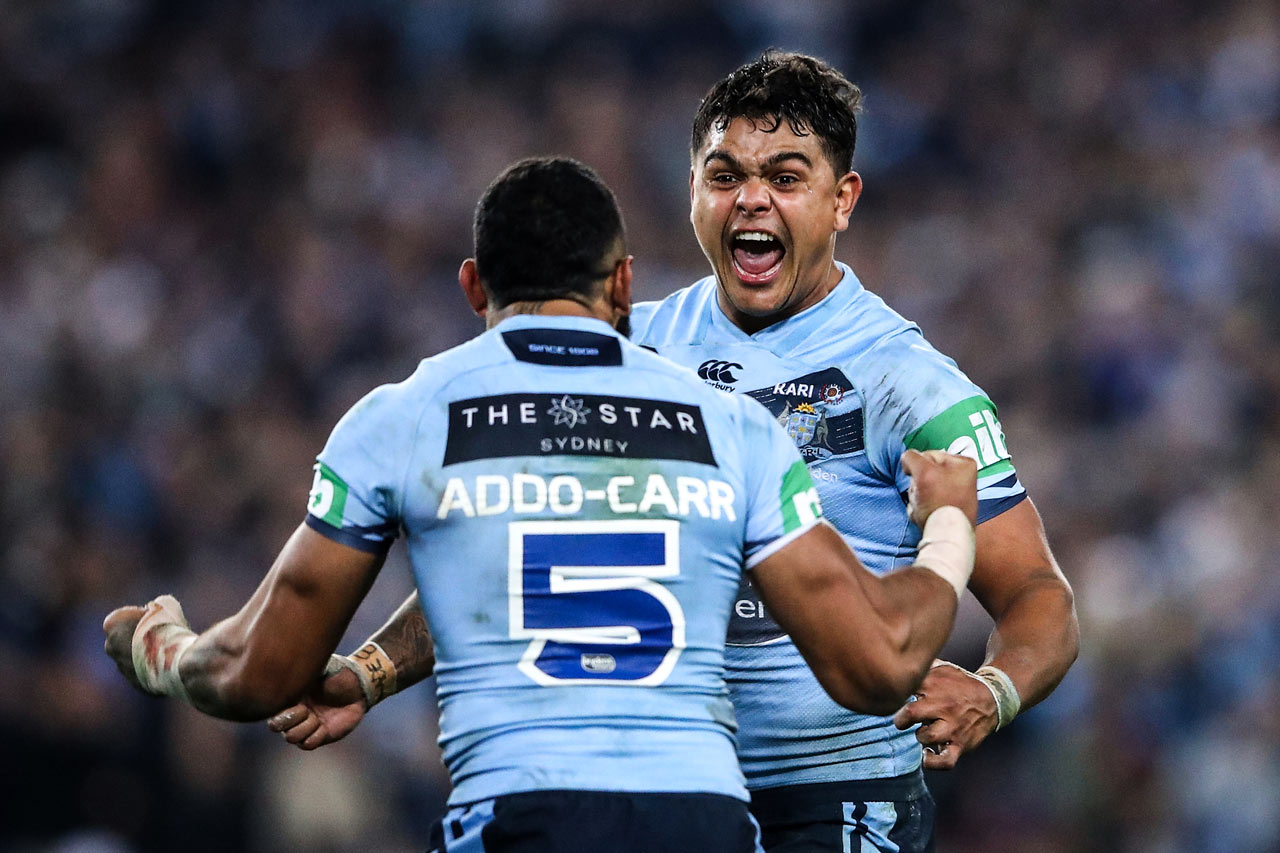 KEEPING KIDS MINI FIT
Apart from working with the Roosters, I'm keeping busy these days with Mini Fit: a school holidays program aimed at Sydney primary school kids, ages 5-12.
I started Mini Fit back in 2010, but it's really started to grow quickly this year, working in partnership with the LCA (Leagues Clubs Australia) and their member clubs. This October, we've got days at Wentworthville Leagues, Mounties, Merrylands Oval and Liverpool Catholic Club.
We get a mix of kids who already play rugby league and those who never have but love the game. We get lots of girls, which is especially exciting now that there's a pathway in the game leading right up to a Women's NRL competition.
The bottomline is getting kids active and playing outdoors, having a bit of fun in the holidays. We want to encourage that as much as possible.
Most of the physical activities are geared around rugby league skills, though we work with whatever environment we have; at Rooty Hill RSL, we did a day inside their big gymnastics hall.
We also talk about nutrition, hydration, sleep, and the role all those things play in being healthy long-term. We talk about things like eating whole, fresh foods, how soft drink is just a sometimes thing and water should always be your first choice.
It's trying to get the kids chatting about making healthy choices, with both food and exercise, something that is more important than ever.
More about: Cooper Cronk | Grand Final | Greg Inglis | Injuries | James Tedesco | Latrell Mitchell | NSW Blues | State of Origin | Sydney Roosters | Trent Robinson