Inside the rivalry of the year
I reckon I can pick what is going through Cameron Munster's mind ahead of the grand final rematch.
He'd be thinking about the main aspects of the game plan as it applies to him and what he can do through his own game to put the opposition under pressure, but in a corner of his mind there would have to be a memory of his performance in last year's decider.
And all that will do is make him even more potentially dangerous than usual for Melbourne Storm against Sydney Roosters at AAMI Park on Friday night.
Munster had a poor game in the grand final, including being sin-binned twice as the Roosters went on to win 21-6.
A bad game can happen to anyone. Even the very best players can have an inexplicable off day. Sometimes you can go out there feeling great, but nothing comes off and you start making mistakes and things snowball in the wrong direction.
But one of the many things I learned from 15 years of playing in the NRL is that the very best players – and Munster is definitely one of those in this competition – don't have many bad days in them over the course of their careers.
Munster has gotten rid of one, so I wouldn't be anticipating another to come along for quite some time.
The nature of coaches is that, in preparing their team for a game like this, they don't hark back to what happened in last year's grand final. That's not going to help them. They have to concentrate on what their teams need to do to win this game.
It's a new season, with some changes to team line-ups and to the way they play.
But Munster is an absolute competitor. Of course he's going to want to make a point of atoning for what happened that night. That's another thing I learned about the very best players in the game – they have a huge amount of pride in their performance. I know I did.
It's going to be up to the defensive system of the Roosters to stop Munster from having a big influence for the Storm.
They need to make sure they move up quickly and take his time away, because if you give him time and he starts with the fend, and the footwork, and manages a tackle break or two, that's what creates line breaks for him.
And then you've really got something to worry about.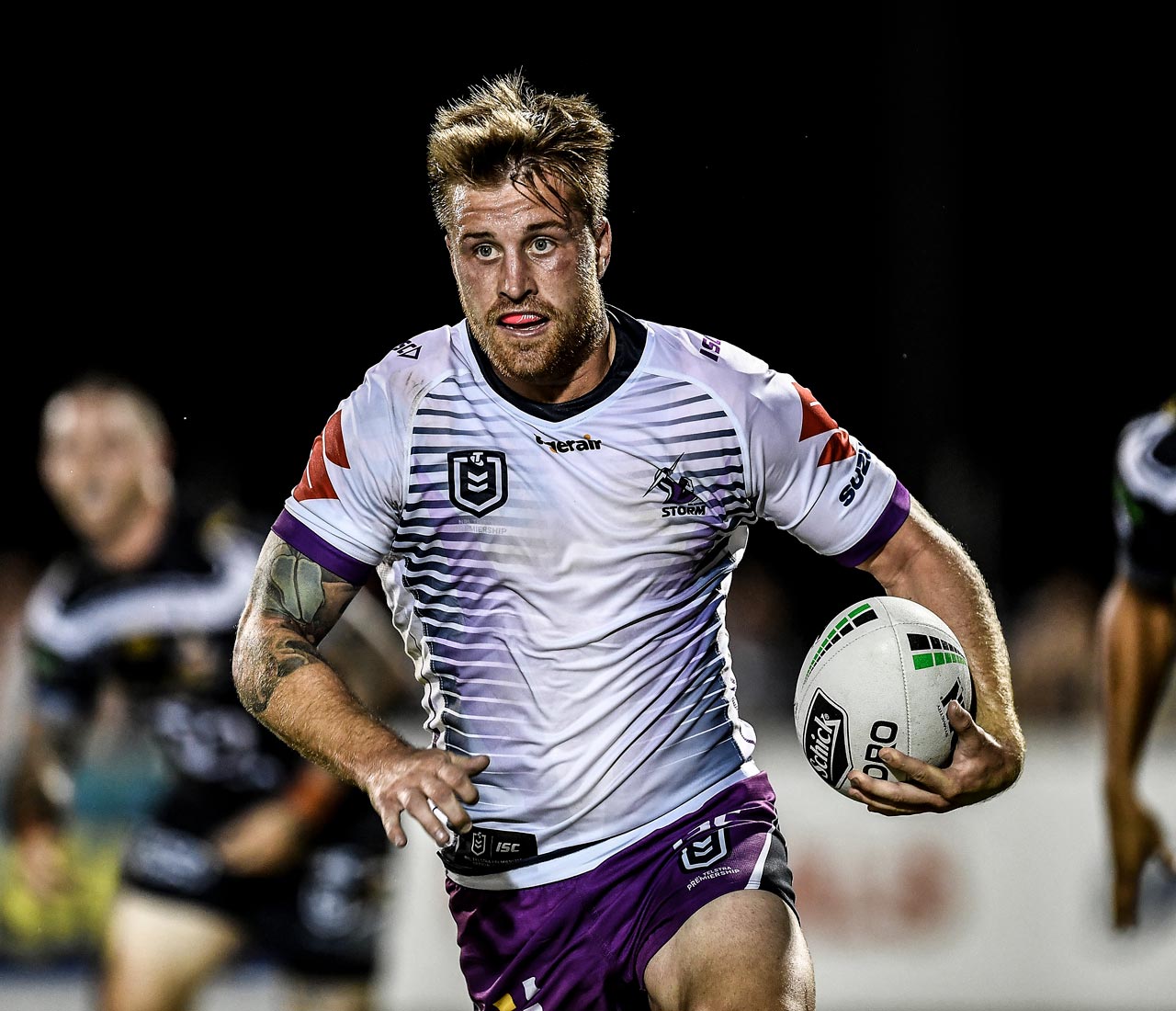 KEARY IS BLUES FRONTRUNNER
If the NSW team for State of Origin I was picked today, Roosters five-eighth Luke Keary would have to be in the halves.
It doesn't matter that the Blues won last year's series against Queensland. You can't ignore genuine opportunities to improve if they're staring you in the face and Keary has been one of the form halves players in the first five rounds of the NRL – along with Munster.
And, don't forget, even though Keary wasn't picked for the Blues last year he played for Australia in two Tests at the end of the season. His time has come.
The individual clash between Keary and Munster is obviously one of the most appealing things about the grand final rematch.
It will be the first of what could be as many as half-a-dozen clashes they could have this year when you consider there is another Roosters-Storm match in round 15, three Origin matches – Munster is bound to be the Queensland five-eighth – and the potential for another clash in the finals.
It's something to look forward to. Both players have started the season on fire. It's a great match-up and one I reckon all league fans – not just Storm and Roosters supporters – can't wait to see. I know I'm really looking forward to it.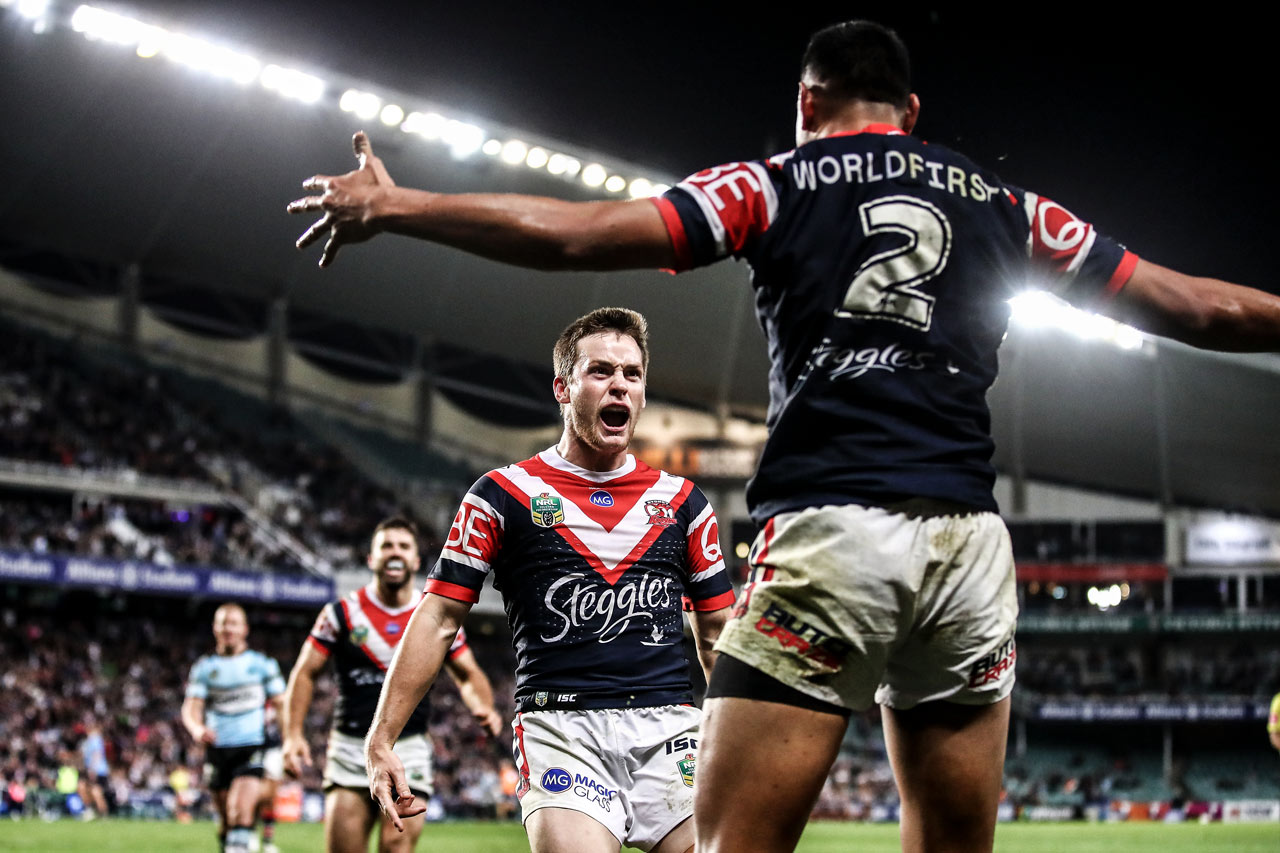 Keary and Munster have got completely different styles of play, but they're both fantastic to watch.
Keary's game is largely based on his great turn of speed, his pass selection and kick selection and the consistently good decisions he makes in those areas. When to show what he's got individually, when the better opportunity is to try to make something happen for a teammate.
Munster is a powerful runner who is so hard to bring down. He pushes off defenders and tries to go again and sometimes he'll find a half-gap that didn't look to be there. He'll run from left to right, do U-turns, just creep across the field looking for weaknesses in the defensive line.

You know that whenever Keary or Munster has the ball in his hands with the defence under even the slightest bit of pressure, something could happen. Or even when it appears that nothing's on.
Keary won the Clive Churchill Medal as man-of-the-match in the grand final. His game was way up on the night while Munster's was down.
But that doesn't mean the order couldn't be reversed on Friday night and Munster comes out on top. It's about preparing well and being ready to produce on the night and then being able to adjust to whatever the actual game throws at you on top of that.
More about: Cameron Munster | Cooper Cronk | Craig Bellamy | Grand Final | Latrell Mitchell | Luke Keary | Melbourne Storm | NSW Blues | State of Origin | Sydney Roosters