What makes the Croatians different
I left Russia two weeks ago thinking my World Cup was over, after we failed to advance from the group stage with the Socceroos.
Now I'm back in Moscow to watch the other country I love, Croatia, play in the final against France.
It's a bizarre feeling.
As a proud Australian, and assistant coach of the national team, getting knocked out was incredibly tough to take. But I'm equally proud of my Croatian heritage and it will be a special thing to take my 15-year-old son, Daniel, to watch the biggest football match in the country's history.
It's been a bit of a mission. We live in Zagreb, the capital of Croatia, but when you're this close, you don't think twice. You just go. We drove to Budapest in Hungary and then caught a flight last night to Moscow.
It won't be a cheap trip but, to me, it will be worth every cent.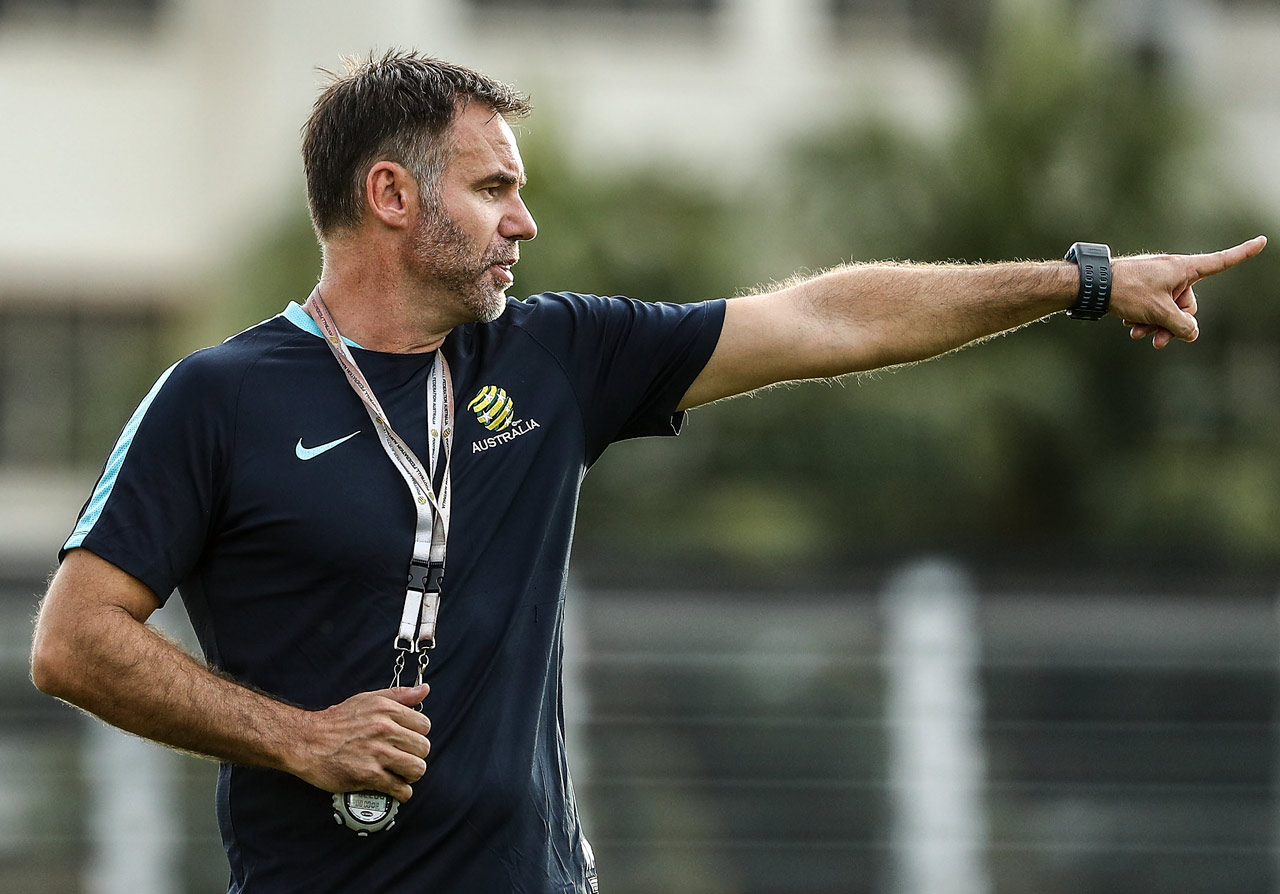 A MEMORY THEY'LL NEVER FORGET
I took Daniel and a couple of his mates from school into Zagreb to watch the semi-final against England. What we saw was a real eye-opener, even for me. For the boys, it was a memory that they'll never forget.
Thousands of people were crammed into Ban Jelačić Square. It's a cliché but for 90 minutes, the whole country stood still. The trams were shut down, cars could only move at a walking pace and all the shops were closed. But the restaurants, cafes and bars were full to the brim.
From little kids to the elderly, men and women and international tourists as well, everyone was out in the streets wearing the national colours of Croatia with pride.
And true to Croatian supporter culture, it was an incredible atmosphere. There was a lot of noise, colour and flares. And a lot of people climbing places they probably shouldn't to get a view of the big screens.
It won't be a cheap trip but, to me, it will be worth every cent.
Then Kieran Trippier scored the opener for England and the square fell silent.
For fans of other countries, falling behind in a semi-final might be disheartening. But the Croatians are used to that in this tournament! They've have been behind in all three knockout games so far and each time, they've showed great character to fight back.
This is a country that is used to doing things the hard way.
Croatia grew into the contest and built pressure. And from the moment Ivan Perišić scored the equaliser, they dominated the game. The belief was there that they could go on and win it, even when it went to extra-time.
When Mario Mandžukić scored the winner, the place erupted. And when the final whistle went, the party started. It was incredible to be there, sharing that sense of collective joy that only football can bring to an entire country.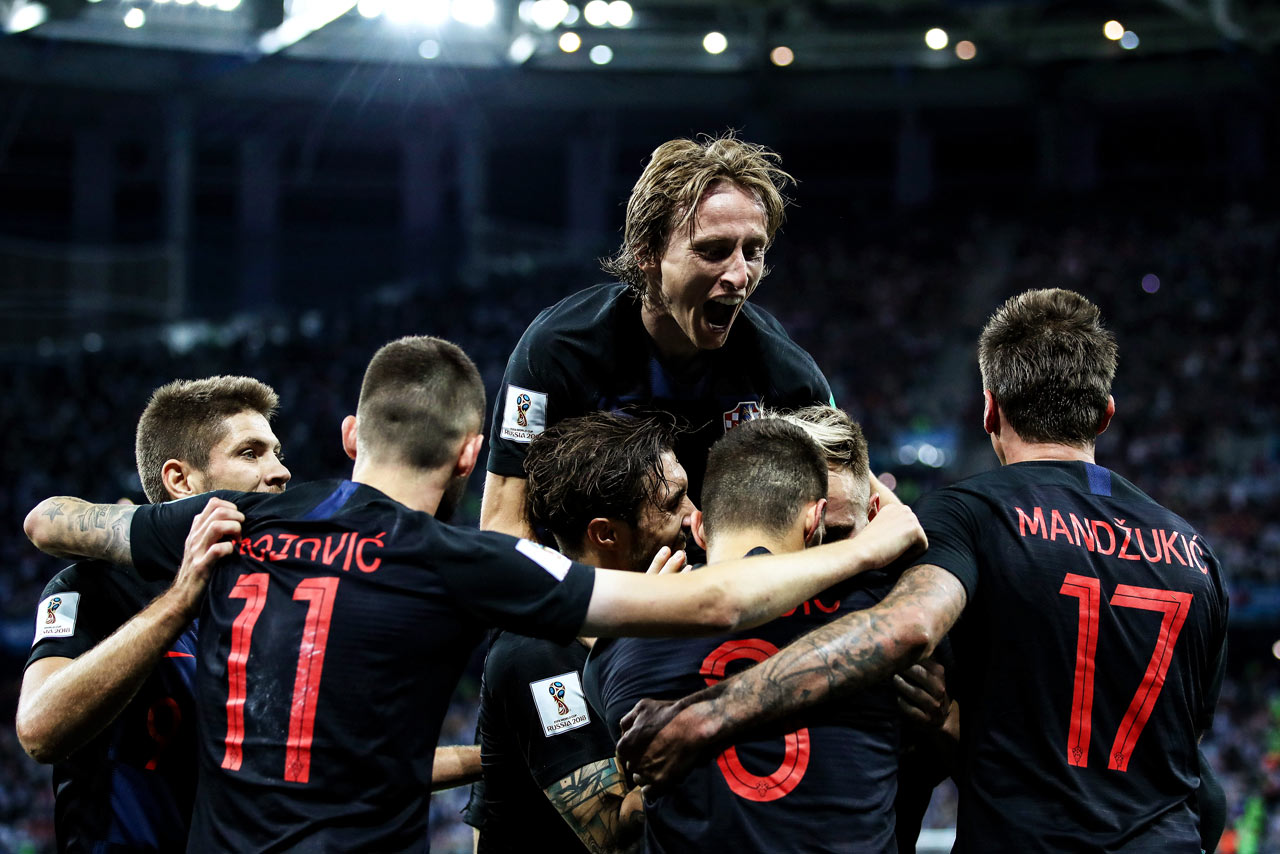 FOOTBALL WAS AN ESCAPE
On the pitch, the Croatian players have had very similar journeys to the young Aussie footballers who go overseas to forge their own careers. They do it the hard way and overcome a lot of adversity.
But off the pitch, this generation of Croatians has been through so much more. A lot of them grew up during the war and were used to sirens going off at all hours. They lost family members to the violence and grew up in places that no parent would ever want to raise a child.
Just the other day, I was reading about the captain, Luka Modrić. His grandfather was a civilian who was shot and killed in the war. Luka was just six years old then and his family was forced to leave their home as refugees.
His family had found themselves in a life of poverty and, for Luka, football became his escape.
He has become one of the best players in the world and played a crucial role in Real Madrid winning four of the last five UEFA Champions Leagues.
A lot of them grew up during the war … They lost family members to the violence and grew up in places that no parent would ever want to raise a child.
He's incredible to watch. He knows when to give the ball and when to hold on to it. He isn't the most physically imposing player but his work rate is unbelievable. And he has a massive heart. He has been immense at this World Cup so far.
There were some doubts heading into the tournament though, after he was charged with perjury for his testimony in the corruption trial of former Dinamo Zagreb executive director Zdravko Mamić. But in the last month, he has really put that all aside and played with passion for his country.
He has achieved everything you could dream of at a club level and he knows that at 32, this is probably his last chance to do something meaningful on an international level.
With a brilliant generation of players around him, a win in the World Cup final would be a special gift from him to all of Croatia. And a way of repairing some of the distrust that people have in him.
That's just Luka's story though. What some of the other players have been through is no less inspiring. Hardships have made this team resilient, mentally strong and courageous.
A DIFFERENT WAY OF LIFE
Growing up, Croatians don't have the same facilities that we do in Australia. What Croatia does have are footballers that will play when it's 38 degrees. Footballers that will shovel snow off the pitch, just so they can train. And footballers that train hard, even when it's pouring rain.
What we have in Australia is miles ahead, with our fields, gyms, sports science and technology. But that's why I admire Croatia so much. What they are achieving is against all odds.
It's a country of just four million people and they're in the final of a World Cup. And football isn't their only major sport, either. This is a country that competes at the highest level in basketball, tennis, handball and water polo.
It's a different lifestyle here. A different way of life.
That's why I admire Croatia so much. What they are achieving is against all odds.
In Croatia, young footballers don't have their parents dropping them off and picking them up from training. They have to make their own way. They'll hop on a bus and travel eight hours to another country for a training camp and they'll sleep in the gymnasium instead of a hotel.
It's not uncommon to see young children walking to school on their own and I've seen a three-year-old boy cross the road by himself.
Regardless of right or wrong, it's a tougher environment. And it is breeding strong footballers. It's also building kids up to appreciate success when they find it later in life. That's why the whole country is so deeply appreciative of what this 2018 team has achieved.
You can't help but be delighted for them, because it has brought joy to a country that is struggling to find its feet. There is a high unemployment rate, job security is low, the average wage is low and many, many young people go abroad every year to seek better opportunities.
But you can see progress. And a win in final will lift spirits across the country.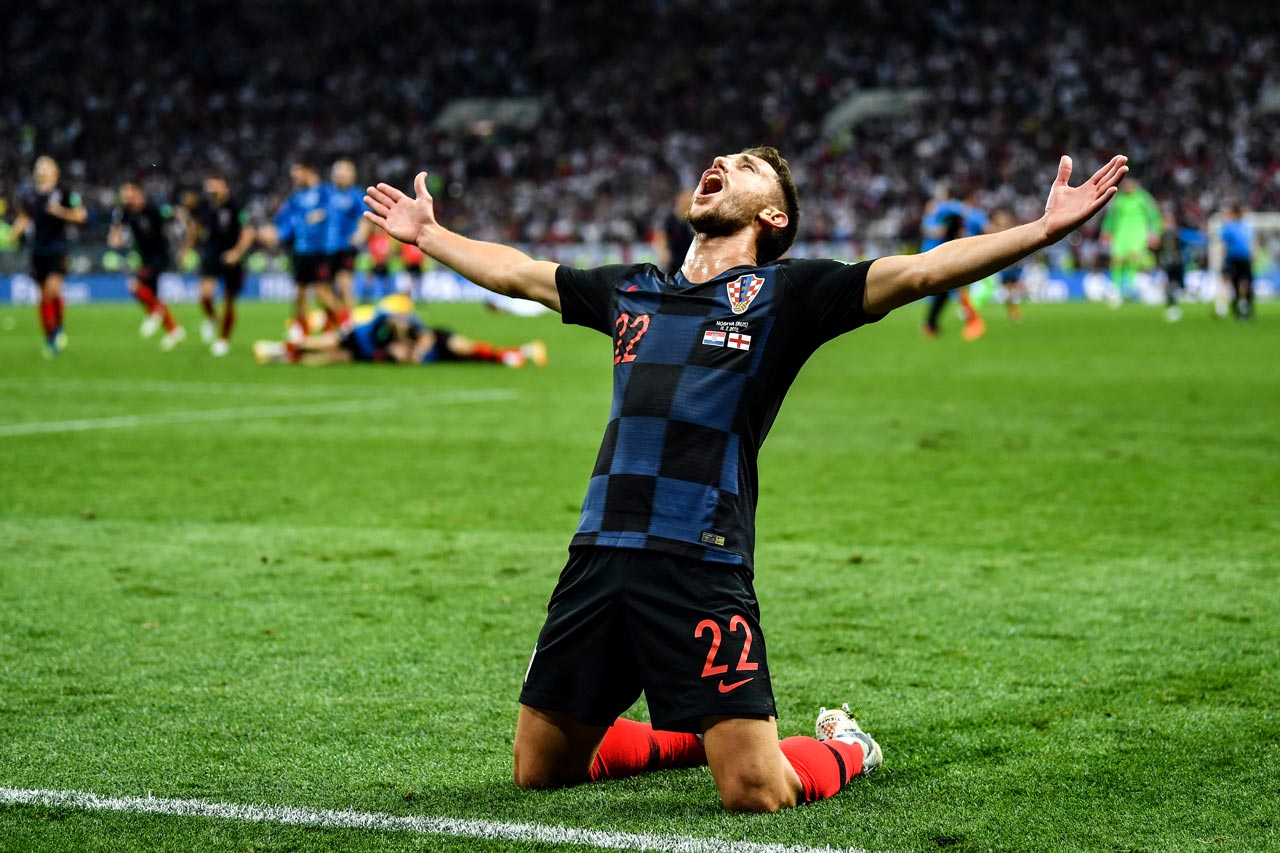 WHAT IT MEANS TO ME
My dad came to Australia on a boat in the 1960s. The journey took him 33 days! He met my mother in Sydney, where they'd both arrived from Croatia in search of a better life.
I'm a proud Australian but my family history always fascinated me growing up. You want to understand and feel a connection to where you come from.
It's been an incredible experience being able to live in Croatia, getting in touch with my roots. Especially on my mother's side, because she died when I was 17. Getting to know her family and their story was important to me. They were affected by the war in a big way.
On the other side, my father isn't in the best shape. He moved from Australia to Croatia three years ago, for a slower and more peaceful life. Moving closer to him was also a big part of the decision to relocate my family over here.
Dad is a stubborn 85-year-old who thinks he's 65. He still cooks and cleans for himself and when I mentioned a nursing home to him, he said, 'You'd be better off putting me in the grave'. I haven't brought it up again since.
My dad came to Australia on a boat in the 1960s. The journey took him 33 days! He met my mother in Sydney, where they'd both arrived from Croatia in search of a better life.
The World Cup has brought him so much joy. He was very proud watching Australia play and had the flag hanging off his little balcony in Hvar. And now he is loving seeing Croatia do so well.
He gets very nervous watching the games and they certainly haven't made it easy for him, with two wins on penalties and another in extra-time. A win on Sunday would mean a lot to him.
So, for me, Croatia playing in the final is about family. That's why Daniel and I are here in Moscow.
I think Croatia can do it. They've played a full game more than the French because all three of their knockout games went to extra-time. They've also had a day less rest. But still, I think that with the quality in this team, they'll be going in confident.
It has been 20 long years since the great Croatian team of 1998 reached the semi-finals. The current team has the chance to finally step out of the shadow of Zvonimir Boban, Davor Šuker and Slaven Bilić.
Everyone is cheering them on. Two million Croatians watched the quarter-final against Russia on TV – half the country. I reckon all four million will watch the final!
More about: England | FIFA World Cup | Russia 2018 | Socceroos