The major ingredient is courage
In 1974, we had a group of men who, without fear or trepidation, qualified for the world's biggest sporting event: the FIFA World Cup.
They were representing their country in the most competitive environment. The fact they were part-timers and unknown to the majority of their own people didn't stop them establishing the most challenging of all markers.
The men representing us were a microcosm of our country at that time. Some names rolled of the tongue, others not so much. Wilson, Warren, Alston and Mackay alongside Buljevic, Utjesenovic and Abonyi and Harry Williams, one of our greatest-ever indigenous players. Some born here, some abroad. But all proud Australians.
We played against the best in the world and surprised everyone with our competitive spirit and our fearless attitude. The concern was that these amateurs would be outclassed and maybe as a nation we would be embarrassed. We nicknamed them the Socceroos and in part it suited us, because we could disassociate ourselves from them if the results were disastrous. What country is Socceroos?
In the end these players, from varying backgrounds, showed the best of us. A young country, in many ways underestimated like these men, had always punched above its weight and believed it could conquer the world.
I was nine years old sitting with my father in the early hours of the morning, watching a grainy black-and-white TV, and for me it was the equivalent of the moon landing. Anything was possible.
It took us 32 years to get back there. There was heartbreak and tears, followed by more heartbreak and tears. We endured the challenges of geography, lack of resources, lack of recognition mixed with some misfortune and our own inadequacies. Through it all, we never lost our competitiveness. Every four-year cycle, we believed.
When we finally got there in 2006, the sense of relief and emotion overwhelmed the nation. We were back on the world stage. As a nation we had the opportunity to show the best of ourselves. And once again we did.
Our Golden Generation not only competed but also made the world stand up and take notice. Again we punched above our weight. In the current squad there are players who, like me as a nine-year-old, got up in the middle of the night and were left with the belief they too could conquer the world.
Twelve years on, after competing in our fifth FIFA World Cup, it seems we have completed the full circle of life.
Difficult but optimistic beginnings, early learnings and failings, hard-earned success and finally the questioning of who we are and was it worth it? Identity, self-worth and purpose are at the forefront of post-mortems being conducted and for all the varying opinions and agendas, one basic fact overrides everything: we are exposed and it's an uncomfortable feeling.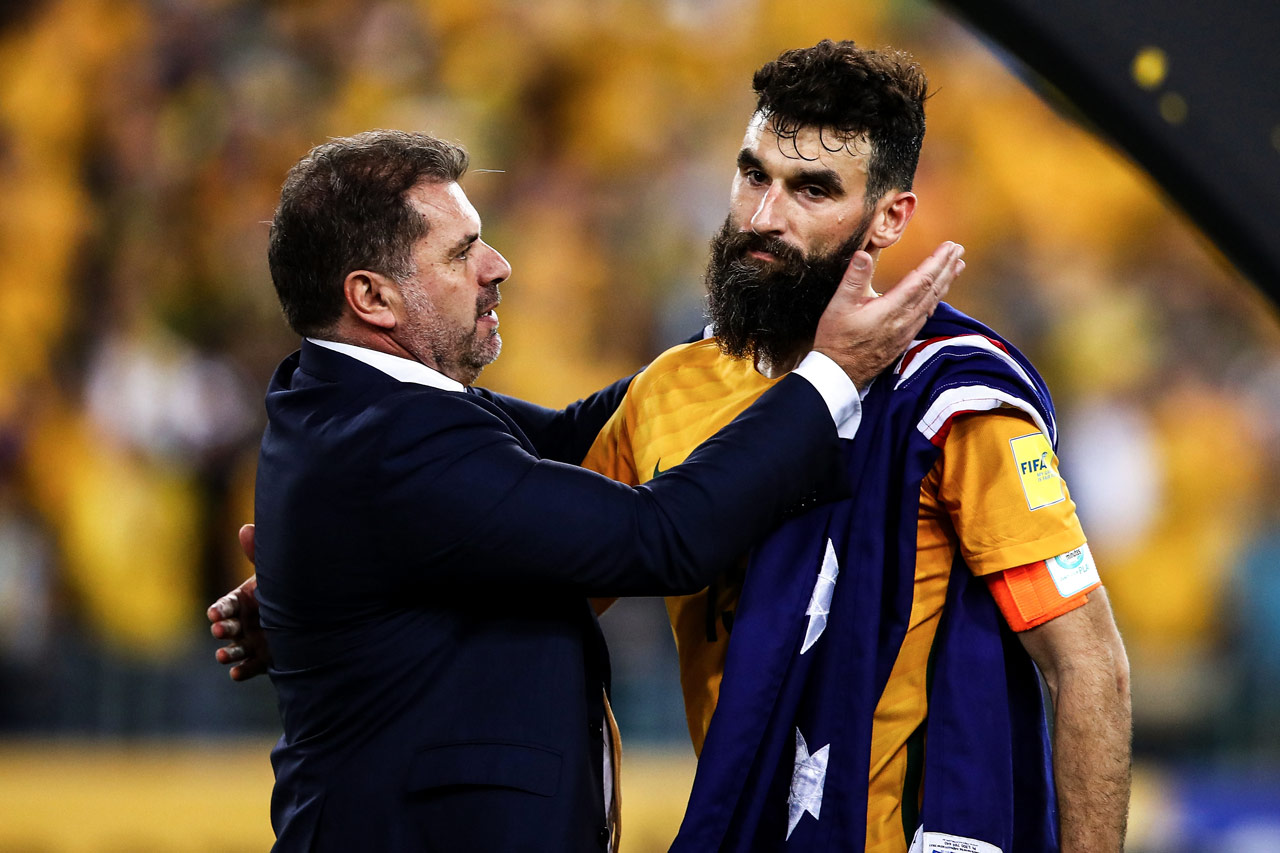 WHERE WE HAVE It WRONG
When I was appointed in late 2013, my intent was to emulate 1974 and 2006. Another moon landing. I believed, wrongly in the end, that we had now entered a phase where we no longer had to feel underappreciated or place ourselves in that most comfortable position, the eternal underdog.
Let's now stand up and show that we could conquer that last bastion of our sport.
By 2017, I came to the realisation that in fact, rather than me riding on a tidal wave of change, I was in essence on a personal crusade. That did not sit well with me. I was in the privileged position of leading my country and while I believed it was time to change the way we are perceived at home and abroad, the voices of discontent and the feeling of isolation told me I had probably got it wrong.
What has happened and transpired since I left the position shows me my instincts were right. We still want to be the underdog. We want everyone to know that eight times out of ten we will be beaten by the very best, but that does not mean we can't knock them off. After all we are Australians and we fear no one. Just like in 1974.
But that's where we have it wrong. In 1974, those men were underdogs. They were literally part-timers. When they left our shores, they were on a mission to show the world just what it means to be an Australian. And they did.
In 2006, we hung on to the battler tag because of the tortuous journey it took us to get back there. In retrospect, however, that team was anything but a battling team. Kewell, Viduka, Bresciano, Moore. I could go on. Players of class and pedigree. And a world-class coach in Guus Hiddink.
So why have we not progressed? Why do we still want to be underdogs? Why do we value our competitiveness above everything else?
One basic fact overrides everything: we are exposed and it's an uncomfortable feeling.
This was my blueprint. Let's play aggressive attacking football. Let's show the world and maybe ourselves that we are not just battlers. Get the ball and play. Play out from the back, play forward and when we lose it no backward steps, stay in their faces. It sounded simple but in essence it was an extremely difficult task.
I have said many times that there is a misconception that you need to be of certain quality to play this way, but that is not true. The major ingredient is courage. Something we had in '74 and in '06 and in the years between and since. Something ingrained in every Australian sportsperson.
In 2014, we played against Chile and the two finalists from the 2010 World Cup, Holland and Spain. This was to be a good early test of my resolve. The results show we were not able to make the impression we wanted or sought but they don't tell the whole story.
We pushed a very good Chile side all the way in the first game. They were following a similar blueprint. A couple of world class players, a country that is renowned for its work ethic and national pride. Another no-backward-steps team.
Next up was Holland, who had just handed Spain, the world champs, a 5-1 thumping. Surely the need for defensive solidity should have been paramount? No, instead we used our competitiveness to take it to them. It was 90 minutes that filled me with hope. The Asian Cup solidified the road ahead. We had everyone behind us.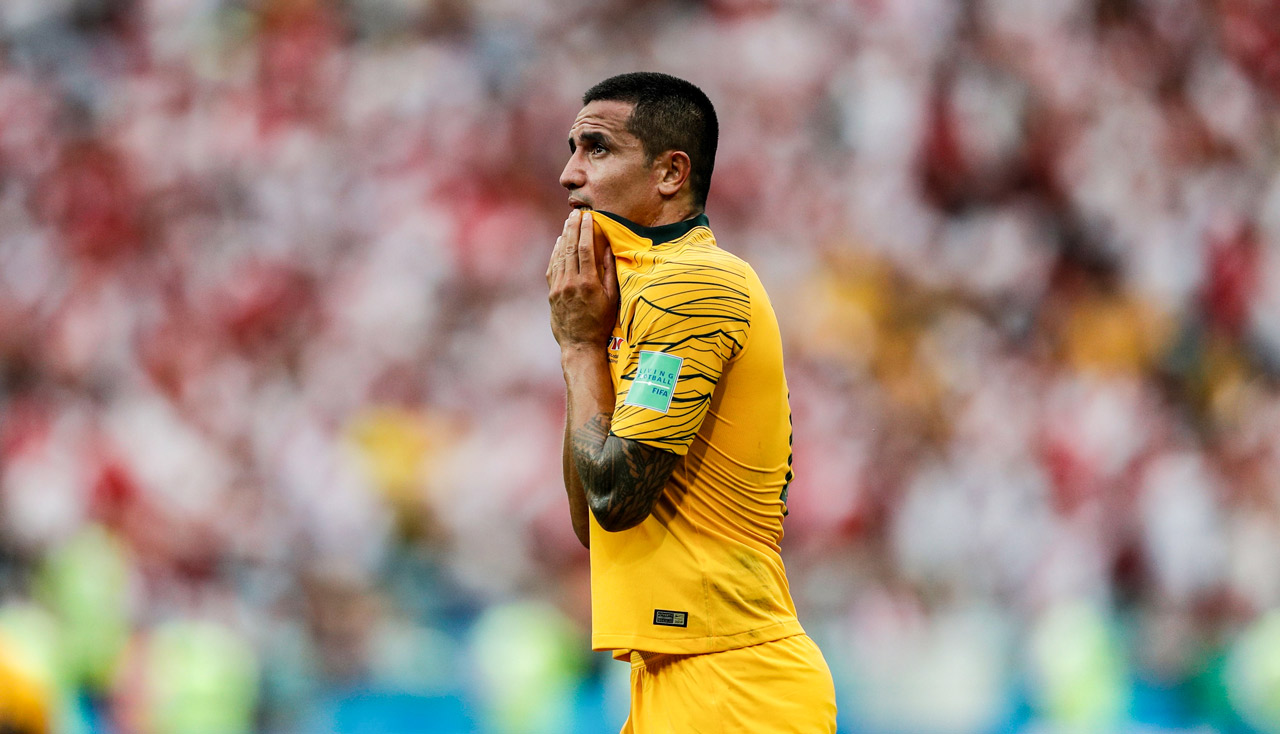 What happened? The final assessment was that we struggled through qualification. And in the process I lost the mandate for change.
Through 22 games of the most arduous World Cup campaign ever, my blueprint had seemingly failed in the eyes of many. Why couldn't we beat Jordan or Thailand or Iraq? Why wasn't the attacking football I had promised not delivering four or five goals a game?
We wanted to play possession football on pitches that were barely public park standard. We wanted to press and play at a high tempo in 40-degree temperature. We had to face teams that just sat back and were happy to pounce on our mistakes.
Of course, we struggled. We were supposed to. That's how you improve and evolve. When we played Chile again in the Confederations Cup last year, the progress was there to be seen. Our game was designed so that we could be effective on good pitches, in good weather against opposition that wouldn't sit back – at a World Cup!
By then, however, I was already heading for the exit.
Why have we not progressed? Why do we still want to be underdogs? Why do we value our competitiveness above everything else?
In the end, I misread the landscape. I read now how we improved our defensive stability at this World Cup and how we were competitive against the best. And it's true. But it's not new.
We were strong defensively and competitive in 1974, with the likes of Reilly, Wilson, Schaefer, Richards and others. Through the 80s, it was Frank Arok's Mad Dogs. The likes of O'Connor, Ratcliffe, Murphy and others. Ask the Scots how competitive we were.
In the 90s, under Eddie Thompson, we were most difficult to beat. Only when Terry Venables took over did we become a little more adventurous.
Frank Farina wanted us to play more attacking but, after Hiddink's reign, the emphasis on defensive stability returned. Our most successful recent manager was Pim Verbeek. We cruised through qualifying and apart from the Germany game, we got four points in the group stage built on defensive stability and competitiveness. Holger Osieck held a similar line and again we qualified.
The problem is we ignore these facts. If what I say sounds repetitive it is because in our game we continue to ignore the lessons of the past. It's our biggest fault. Competitiveness and defensive stability. These are not positives from this World Cup. We have always done this.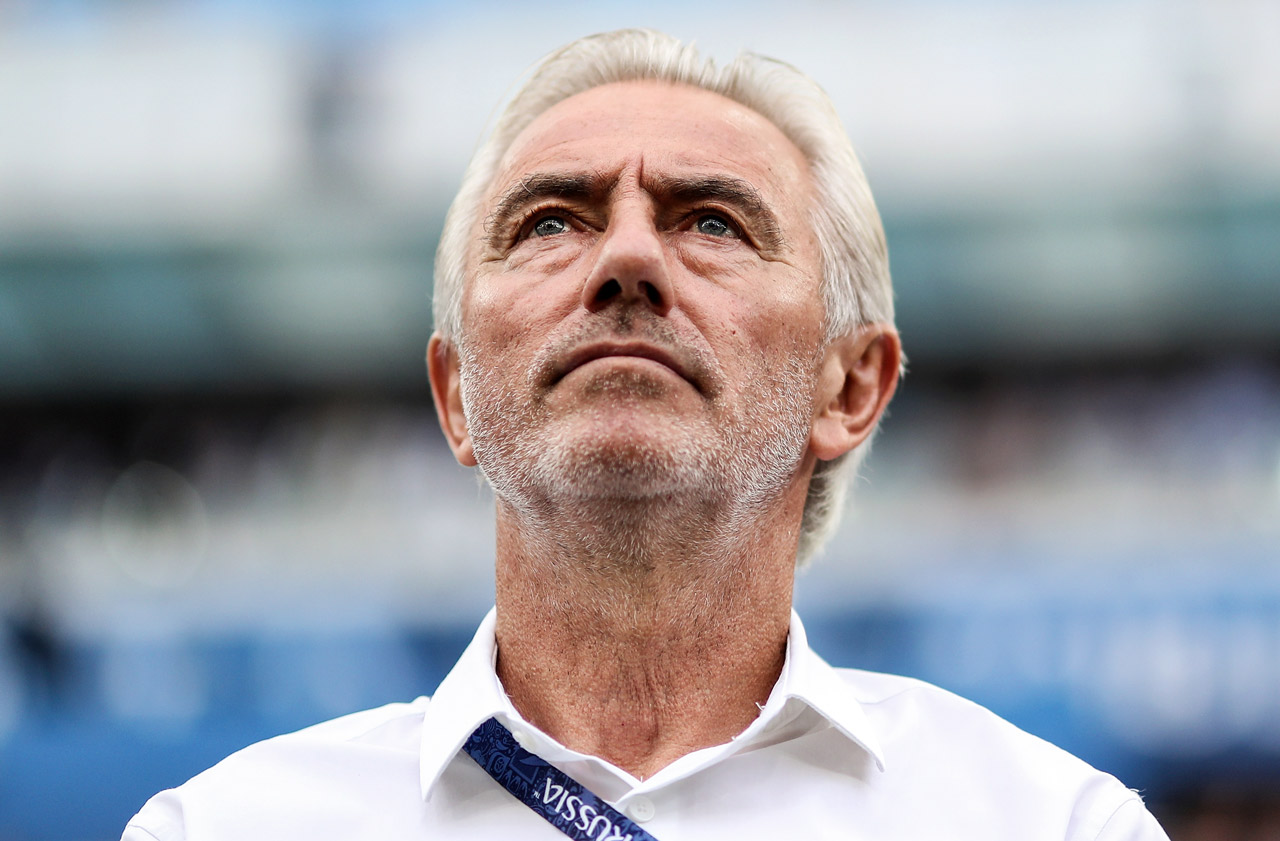 WHAT IS NEEDED NOW
So if we have completed the circle of life, maybe it's time for a new beginning. Where to start?
It's at times like this that I think of the late Michael Cockerill, the long-time football writer for The Sydney Morning Herald. He loved the Socceroos to have a go.
Even though he was fiercely patriotic, I got the sense that his regular holidays to Greece had rubbed off on him. He would watch locals sit at the cafe and argue and swear and almost come to blows only to be sitting at the same table the next day doing the same thing. He loved a passionate discussion. Coming from that part of the world, I know what he meant.
He loved to fire me up. He told me my teams were soft, didn't have enough hard men. Panel beaters, he called them. I would then stand my ground, tell him that we needed to evolve, we could be better than that and, in my rage, he would sit back in his chair and just smile. Mission accomplished. It wasn't about the system. He just loved seeing an Aussie back himself.
That is what is needed now. Spirited debate and, more importantly, new voices.  If our way forward is to rely on our defensive stability and competitiveness, then let that be our blueprint. But we must shed our inferiority complex. The problem with always being the underdog is that it is a sign you haven't improved.
We can't fear failure or being exposed. The Socceroo name alone should give us that strength. We should build on the shoulders of those before us, otherwise we have failed in our responsibilities.
Competitiveness and defensive stability. These are not positives from this World Cup. We have always done this.
I am optimistic. The core of this group have their peak years ahead of them. They have played under great leaders like Mile Jedinak, Mark Bresciano, Mark Milligan and Matt McKay. They have played with our greatest Socceroo Timmy Cahill. The likes of Daniel Arzani and Tommy Rogic give us genuine excitement.
We have the fantastic crop of coaches coming through working in the A-League, in the national team and overseas. They need to find their voice at this critical time and pave our way forward.
I will leave that space for them. My views are known.
Before the France game, Didier Deschamps remarked how the Socceroos now had a better balance between attack and defence. He referenced that during my reign we were too offensive and open. Some used it as further evidence of my failings. 
I saw it differently. We all try and find meaning, and I can think of no better five words to define my career than those. His teams were too attacking.
More about: A-League | Ange Postecoglou | Daniel Arzani | FIFA World Cup | Graham Arnold | Mile Jedinak | Russia 2018 | Socceroos | Tim Cahill | Tom Rogic