Guns N' Roses & World Cup dreams
Dimi Petratos and I received our first call-ups for the Socceroos in March.
He told me he'd had a dream that he assisted me at a World Cup. I'm hoping it was more a premonition than a dream! Imagine if it came true …
Dimi's a good mate of mine from our time playing together at the Jets. It's a special feeling for us two Newcastle boys to be on this journey together.
That includes our team initiations. We were getting changed during camp ahead of our friendlies against Norway and Colombia when Mile Jedinak said, 'Do any of the new boys want to get their song over and done with now?'
LIVE stream your favourite sports. Get Foxtel & start watching in minutes. SIGN UP NOW >
I thought that sounded great. So, I stepped up straight away, in front of the coach as well.
I smashed out Sweet Child O' Mine. The boys got right into it, which helped a lot.
It must have been a good rendition (or not) because that night at dinner they got me back up in front of everyone to go again. That didn't bother me. If you can play 90 minutes in front of 50,000 or 60,000 people, singing for 30 seconds in front of your teammates shouldn't bother you! 
Then it was Dimi's turn. He took on Billionaire by Bruno Mars. I'd heard him sing before, so I knew what to expect.
Let's just say it's lucky we both chose football as our career path.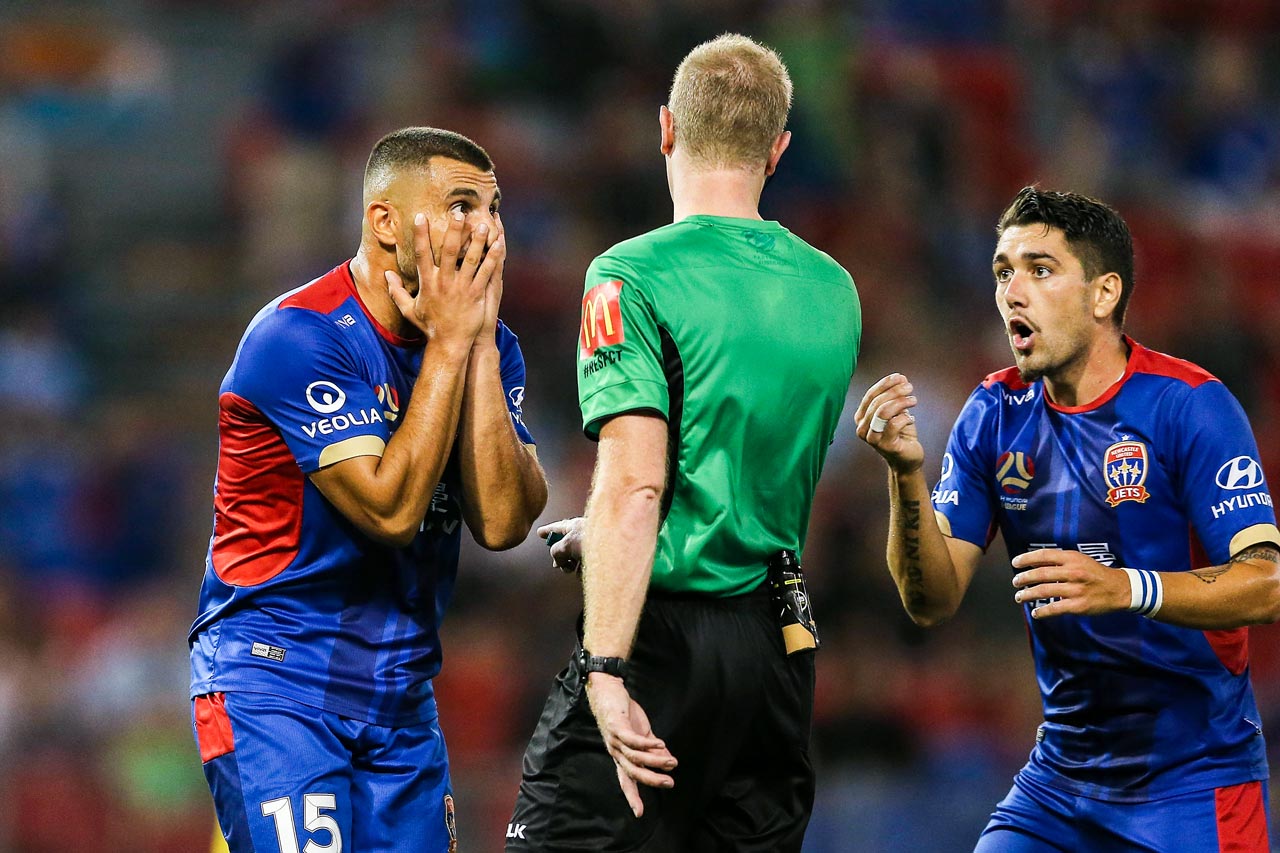 PROVING THE DOUBTERS WRONG
That first taste of being in camp with the Socceroos was invaluable for us. Everyone wanted to prove themselves to Bert van Marwijk. The competition in the squad was fierce.
I've always said that the best place to be is where expectations are high. That's what brings out the best in you. At the same time, all the boys are very supportive of each other. It's a good vibe. It was like walking into a club team in a lot of ways. Everyone is close and made us new guys feel welcome.
I feel like my whole life has been building up to this moment. That's why I'm working harder than ever before. I don't want this chance to pass me by.
I've been in a situation like this before, where I let something big slip.
I was at the biggest club in Australia, Melbourne Victory, and I couldn't force my way into the squad. That was the start of a very tough period for me.
I'm not going to be someone that makes that same mistake twice.
To be so close to a World Cup is incredible. It was only two years ago that I was literally nowhere. I'd been cut loose by a second division club in Malaysia.
As I've written here previously, I worked harder than ever to turn my career around at Negeri Sembilan. I was their top scorer. But politics mattered more at that club than my form. The president liked to show off his power and that's how I ended up out in the football wilderness.
I thought my career might have been over. Then the Jets threw me a lifeline. I remember making a promise to give them everything I had.
I never wanted to look back on my career with regrets. I'm at the point of my career where I'm single-minded about taking every opportunity with both hands and running with it as hard as I can. There's no room for complacency with me anymore.
Not many people can say they've played at a World Cup and this would be my chance to go out there and show everyone that ever doubted me how far I've come. In years to come, I want to be able to sit around the television with my kids, watching the World Cup, and be able to tell them that their dad played in that once.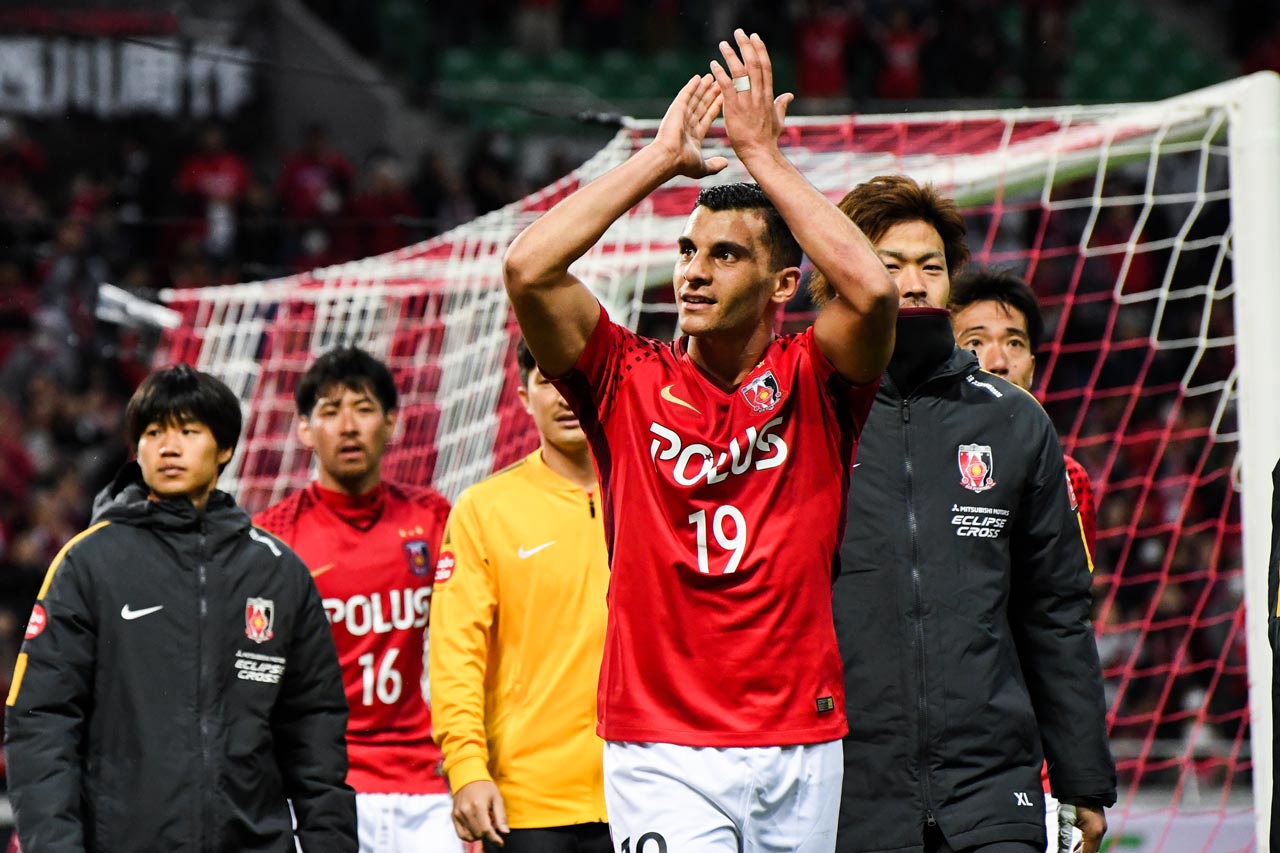 THE BIG STEP-UP
One thing I hope will stand me in good stead with the Socceroos is my move to the J-League. It's intense and I've found myself constantly adapting to new strategies, languages and the way of life.
Urawa Red Diamonds have the best fans in Japan and get probably 35,000 or 40,000 supporters turning up to every game at the Saitama Stadium. That really drives you on to play your best football because you know they'll be going nuts for the whole 90 minutes.
If we don't play well, they'll let us know about it too. After each game we stand in front of the supporters and bow to say thanks. If we've lost, we'll cop an absolute earful.
That pressure to always perform is making me a better footballer. It took me a little while to settle into life at Urawa but I've started to find my feet.
I'm playing against a different type of footballer than what I normally came up against in the A-League. The Japanese players are smaller but very fast. Just when you think you've got them covered, they've turned away from you and it's game over. They're away.
At first, I was trying to use my physicality to win those battles but that didn't work. I've had to adapt instead of just playing the same way that I did in the Australia. That's a good thing.
I'm learning how to read the play better and my speed and reaction times have improved.
I want to be able to sit around the television with my kids, watching the World Cup, and be able to tell them that their Dad played in that once.
I've been getting challenged every day at training. Our striker, Shinzo Koroki, is unbelievable. Our combinations are getting a lot better. I assisted him in my last game, which was also my first start for the club. I was happy with how I played but I had to go off early with a dislocated shoulder. I was a bit worried at the time – especially with the World Cup coming up – but it's all healed up and I'm fully fit.
Shinzo was top scorer in the league last year. When he's running, he seems blasé but then, all of a sudden, he switches on and you can't catch him. Every time the ball is in the box, he'll be there and it's in the back of the net.
Another teammate I've learned plenty from – for the wrong reasons! – is our centre back, Tomoaki Makino.
He offered to help me out with the language a bit. One of the words he taught me was baka. He just told me that it was a sort of greeting and that it didn't really mean anything.
Anyway, after my first training session I had to go to a press conference and a journalist asked what was the first word I'd learnt in Japanese.
I said baka. They all just lost it laughing.
The journalists said, 'Never, ever say that again'. Turns out it means idiot or asshole. I'm never trusting Tomoaki again! He's a legend over here as well – the only player I've seen wear two different coloured boots when he's playing. He's like a movie star.
I run everything by the translator now … and I'm planning my revenge.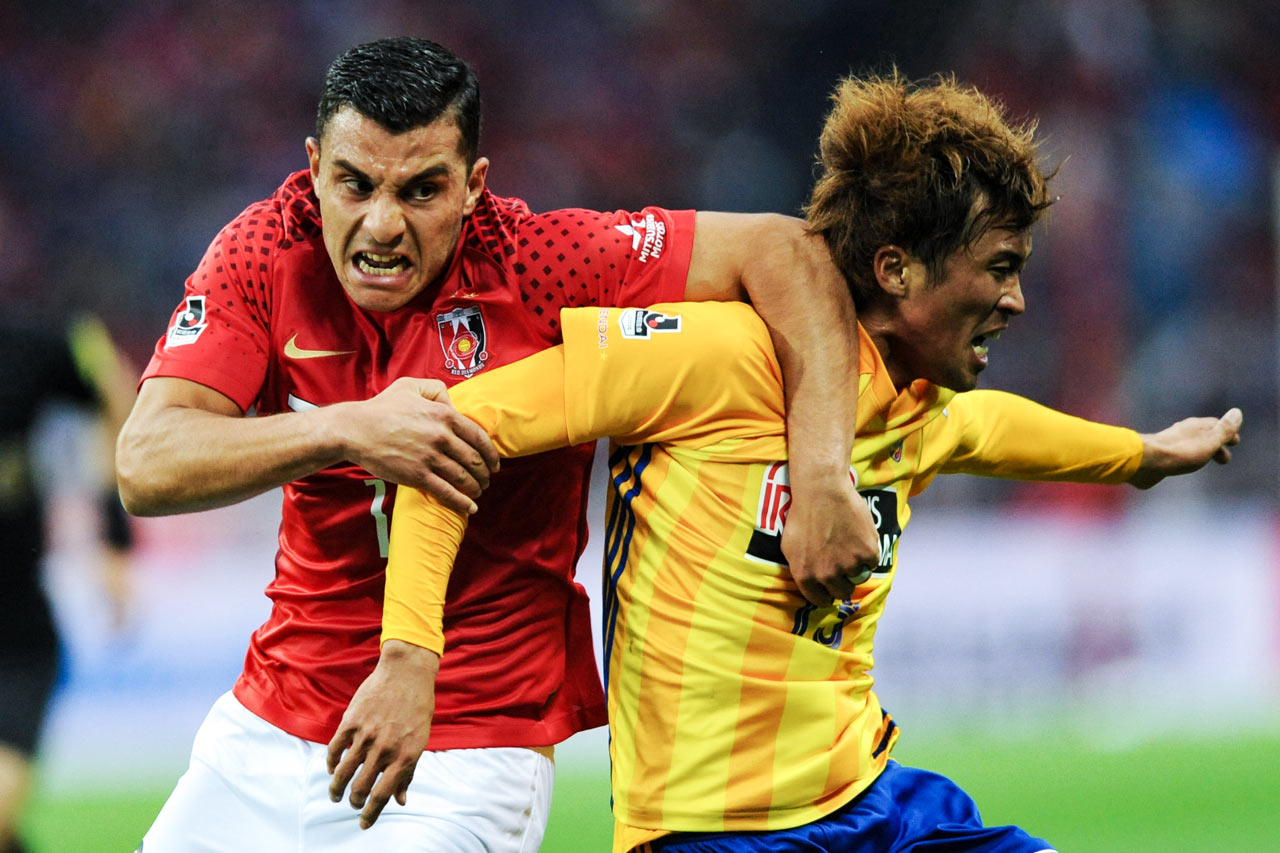 TO SAM
I would like to finish this piece by giving thanks to the people in all footballers' lives who carry so much responsibility, but get comparatively little credit in public.
I'm talking about our partners.
For the first couple of months in Japan, I only saw my wife Sam once or twice a week. We had 15 games in seven weeks. That's pretty much a game every three days. I'd come home for a day or two, see her, then be off again.
It was a little bit isolating for her at first but it's getting better. We've just moved into our own apartment in Saitama, so we have our own space now. That's an important thing because when you're staying in a hotel you can feel very unsettled.
And since then it's been straight to World Cup camp with the Socceroos.
I wouldn't be here without Sam.
When things weren't happening for me at the Victory, I started really struggling with anxiety and depression. I thought maybe I wasn't good enough. She helped me overcome those demons.
Sam's my biggest supporter and my best friend.
Every Socceroo that makes it to Russia has people like that in their lives. That's why wearing this shirt means so much. We want to make our loved ones proud. We're playing for them.
More about: A-League | Andrew Nabbout | FIFA World Cup | Melbourne Victory | Newcastle Jets | Socceroos