Kalyn's beautiful birthday speech
When my son Kalyn made a speech at a party to celebrate his 21st birthday in March, it confirmed to me that the sort of boy we had tried to raise was indeed the boy we had here in front of us.
I was already convinced, but to hear him reflect on his life so far made me feel so proud.
He didn't get up there and talk about himself and everything he'd done in rugby league to get to this point, where he had an outstanding future in the game. It was the exact opposite. He talked about the people who had helped him secure a life in which he could feel loved and be happy.
Not just myself, my wife and his mother Adine and our youngest child, eight-year-old daughter Kayley, but many, many other people in various parts of Australia and back home in New Zealand who had played a role.
We had all just watched a video presentation I'd put together that went for about an hour and covered his life from being a baby at Mt Newman in Western Australia to Mt Isa, Townsville, Palmerston North back home in New Zealand, Mackay, Brisbane, Townsville again and now Newcastle.
It wasn't a short story. Kalyn might still be young, but a lot has happened in our family's lives.
We lost our 18-month-old son, Kacey, in a tragic drowning accident when Kalyn was seven. A few days after Kayley was born, Adine suffered a stroke and needed time to recover from that. Kalyn himself had to overcome a brain infection in 2015.
Even since we celebrated his birthday, Kalyn has been back to New Zealand after the death of my niece, his cousin, Manaia, from suicide.
She was a similar age to Kalyn and the two were close. They spent a lot of time together growing up during the five years we spent back in New Zealand after Kacey's death.
There has been a lot for all of us to absorb during our journey as a family together.
There are so many people who became a part of our lives and will continue to be and many of them were there at Kalyn's party. There were about 20 biological family members among the 130-odd people there and the rest we consider family.
They came from all over Australia and also from New Zealand and because of the effort everyone made we planned a three-day event around Newcastle's game against Cronulla on the Friday night, the party on Saturday night and a Hunter Valley wine tour on the Sunday.
Kalyn was emotional as he watched the video at the party. After that, Kayley went up and sang 'A Million Dreams' from The Greatest Showman. Then it was time for him to speak.
We have it on video and this is part of what he had to say:
"It's not about me. You're all here to celebrate my 21st, but if you look at that timeline it's not about me. There are things that happened along the way that are about more than just myself. It's not about me at all.
"You've probably helped my family, everyone here – my dad, my mum, my little sister – more than I'll ever know. For example, I didn't even know my sister was singing tonight, but then she sang good!
"Everyone sees me in the jersey, the star, the highlight of every scene (on parts of the video), but the beginning of that timeline is the truth. That's where all of you play a part in my life. That's where I've been made and that's why I'm proud to be here and my family's proud to be here.
"Everyone here has played a part in putting me in this place. Everyone sees me as like this big person with the jersey on and the headgear on and smiling, but if it wasn't for everyone here I wouldn't be doing that and that's the truth.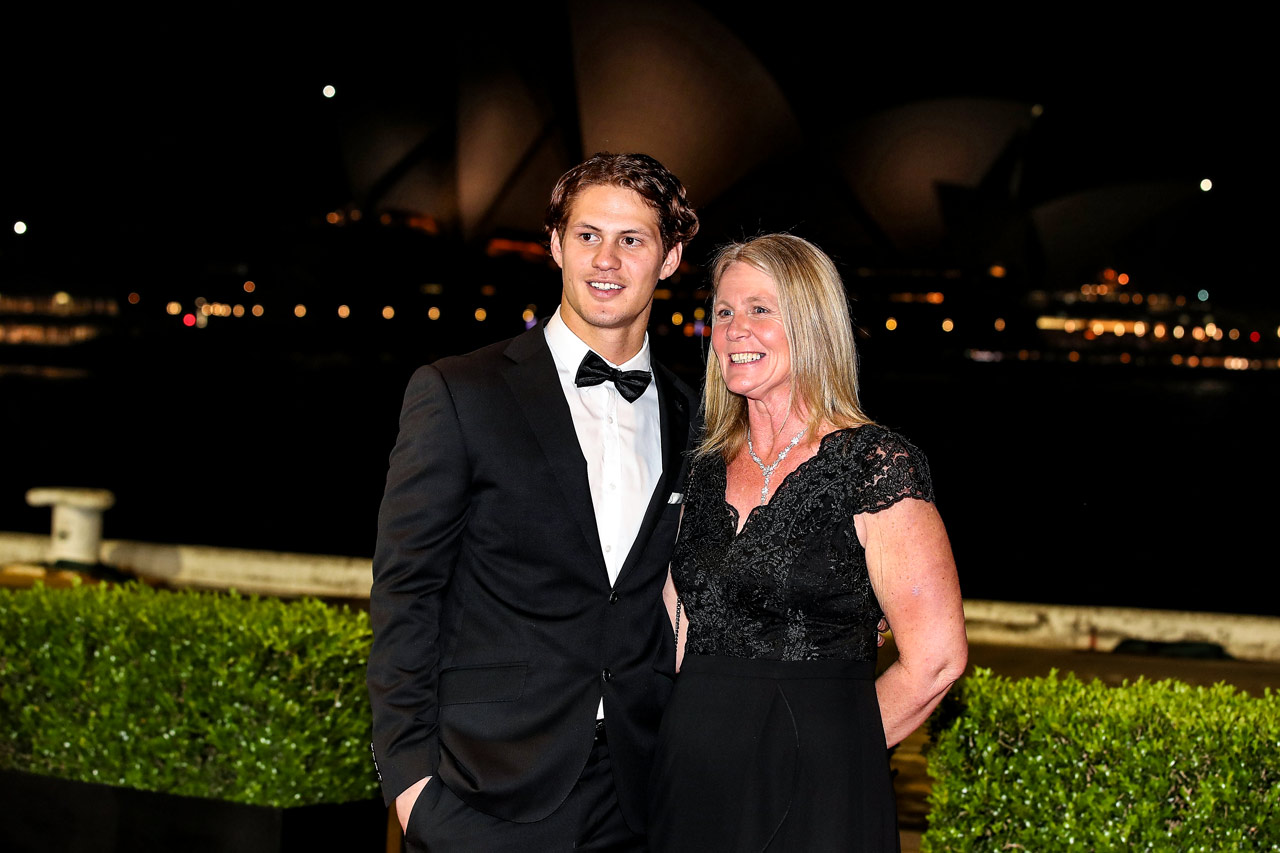 "I cried throughout that whole presentation because it wasn't photos on there, it was memories, it was stories, it meant something. I'd just like to thank you, I mean that, everyone here has honestly put me in this place.
"I'm very lucky to have my family. They've done a lot for me, they've put me in this position, but it's not just them. Everyone here has helped my mum and helped my dad and helped my sister. My mum, my everything, she has had your support through the whole trip and … thank you."
Kalyn went on to talk about how, when we went back to New Zealand to live, he found it easy because he was young and had all of his cousins and other relatives around him, and that as he got older he realised how hard that time was for his mother and me.
He came to know how big a toll it took on the family. He realised the significance of us losing a son and him losing a brother and, because the family had to battle through all of that, he deeply appreciates where he is in his life now. He has matured.
After we came back to Australia, I would often be away on mining jobs and Kalyn would have to be the man of the house even though he was still basically a kid himself.
He finished his speech by telling everyone: 'I'm the product of all of you.'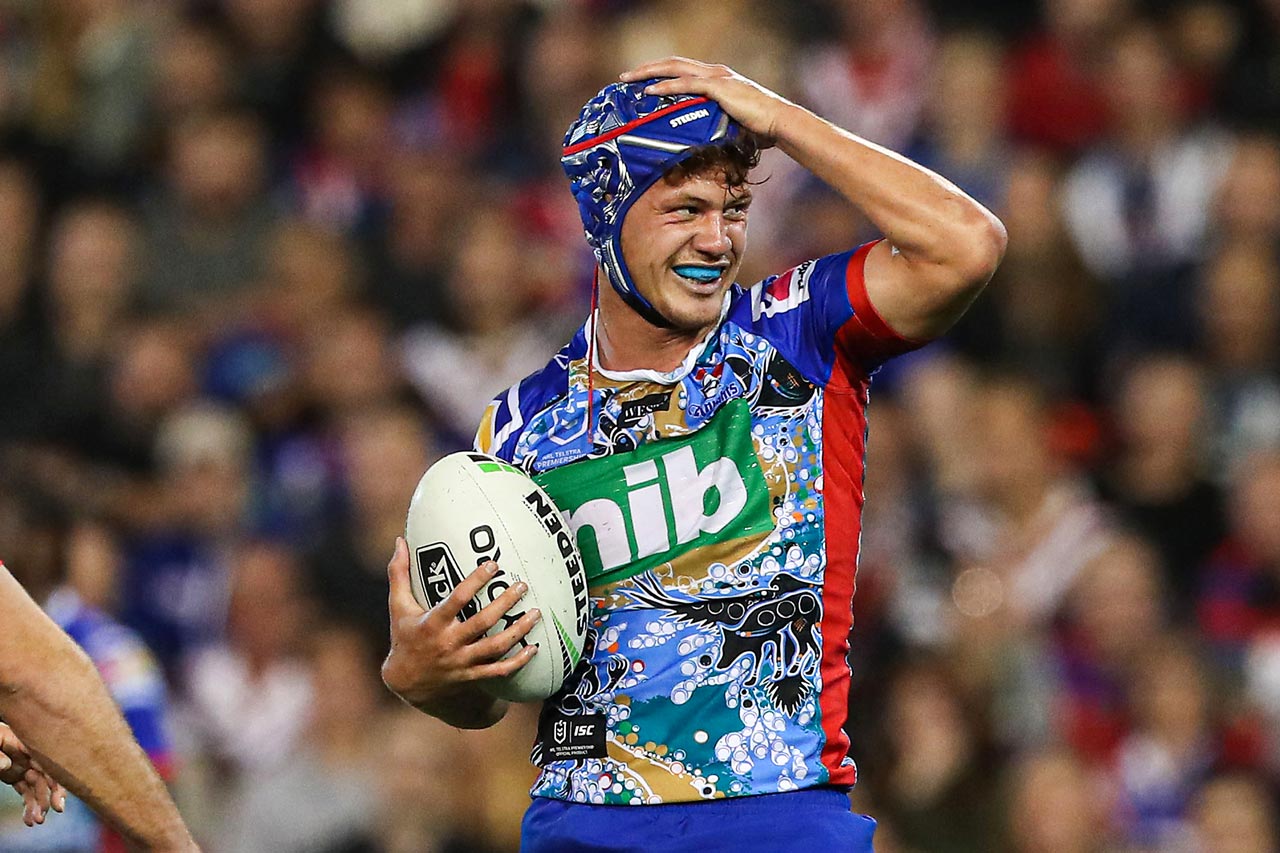 Love for life
I drove back to Newcastle yesterday from a job at Mudgee and the family is flying up to Brisbane to watch Kalyn play for Queensland in the State of Origin game. Manaia's dad, my brother Shane, and his family, have come over for it as well. Shane was like another father to Kalyn when we were back in New Zealand. His kids were like our kids to us and vice versa.
It's only Kalyn's second Origin game and his first as a starter. Everyone will be watching him as this great young footy star who can do amazing things when he gets the ball in his hands. But that's not how we see him, as his family, and we know him better than anyone.
We see him as the terrific young boy with a love for life, who has blossomed into this tremendous young man we and all of those around us tried to guide him to become.
As I'm sure you can tell, I'm pretty proud of that speech Kalyn made. That's the Kalyn we know, the person behind the footy player. I just wanted to paint that picture for you.
When Kalyn moved from the North Queensland Cowboys to the Knights, it was a decision made with the family.
We've been through everything together as a family and we've had to look after each other as a family. I can't put it any clearer than that.
There's a reason why the four of us are so close. When all of your family is in another country and you've moved around as much as we have, despite making a lot of valuable friends along the way, you're often in a place where you've only got yourselves to fall back on.
We've been through everything together as a family and we've had to look after each other as a family. I can't put it any clearer than that.
It was Kalyn's choice in the end to go to Newcastle and, when the decision was made, we asked him if he wanted to move down by himself. He wanted us to move down with him and I'm glad we did because it's a different world at Newcastle.

I've always regarded Australia as the land of opportunity, ever since I first came over here from New Zealand as a young man. There's been plenty of work for me over the years. We're seeing Kalyn benefit from the opportunities that are offered here as well.
The plan was to have him stay at the family home for 12 months, establish himself at the Newcastle club and then move out if he was ready to and start making his own way.
He's living with his teammate Connor Watson now. Connor's been great for him as well. Life's good for Kalyn. He's enjoying himself with his footy and he's doing what a 21-year-old does. He's now started getting his own house built.
I've still got my wife and daughter to look after and Newcastle is home for us now. This is where Kayley can grow up.
More about: Kalyn Ponga | Mental health | New Zealand | Newcastle Knights | North Queensland Cowboys | Queensland Maroons | State of Origin