Alexandra Bunton - Contributor
Once I tell this story, it's real
I started playing basketball when I was 14. But 11 years, 11 knee surgeries, a world championship silver medal and two little words later, it's time to announce my retirement.
My first surgery was as a 15-year-old, my 11th was on May this year. The surgeon, Dr Mark Porter, came to see me in the recovery room after the operation.
He held my hand and said those two words: 'I'm sorry'.
I cried. And it's probably the first time I've showed that level of emotion. As an athlete, failure isn't an option and I felt like I'd failed. I thought, 'this isn't it, it can't be it. I'm so close, I've got my world and my Olympic dream in my hands'.
I was absolutely shattered and feeling blank. All I have known, nearly every decision I have made, has been for basketball.
Dr Porter went out to see my fiancé Dan Kilian and my parents Robert and Virginia.
He told them, 'I think she is handling it well and she will be okay'. Dan, close to tears, said, 'I think deep down she knew, but needed someone else to make that decision for her'. And he was right.
Still, I was battling with myself, thinking, 'what do I do? It might not be over. Is it over?' It was a rush of questioning every scenario.
He never said, 'it's over'. He said, 'it's not good', and said I had a big decision to make. He knew that saying it straight-out would have been too hard to take.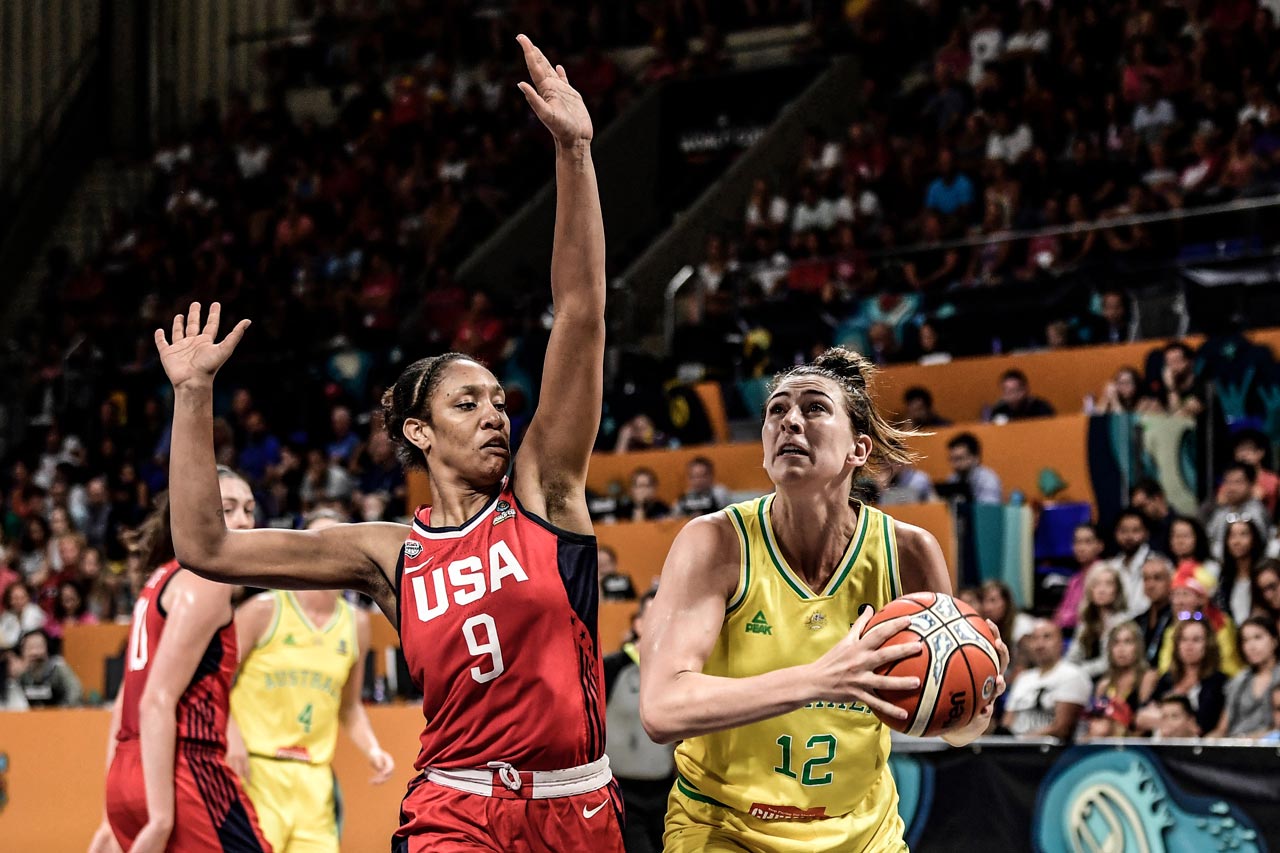 It was a weird emotional moment. Every other time I had kept pushing, and I put myself through anything and everything because I knew it wasn't the end.
It's hard in anyone's life when something brings them to a brutal halt. Up until then I kept bulldozing through, nothing stopped me.
I've given myself a couple of months, gone off social media to give myself time to think. I've defined myself as a basketball player my whole life so I've had to come to terms with the end of that career, at 25.
I want to announce my retirement the best way I can, instead of people assuming I fell off the face off the earth.
I feel that once I tell this story, it's real.
i was terrified
I have been in recovery gyms and surgery rooms more times than I have had the chance to step onto a basketball court.
At times, I hated myself for not being able to knock off little goals during rehab. Other times, I cried tears of relief, amazed because my hard work had put me months ahead of where I should have been.
I have had more setbacks than achievements, but during those times I have learnt so much about myself as a person and I feel so in tune with my body.
The biggest setback before this one was at the end of 2017. I thought I was on a roll, finally finding my feet, proving myself to the basketball world.
I played in Russia that year, then in Australia and attended the Australian Opal camps.
But I knew my knee wasn't right after an Australian selection camp for the World Qualifiers in India.
I was selected but, after having scans two weeks out, I was told I needed a significant surgery to realign my bones due to the damage I had in my knee. They inserted two titanium screws in a procedure called a tibial tubercle transfer to realign my patella.
The surgeon gave me it straight. Not only would it not be easy, it would also be incredibly painful.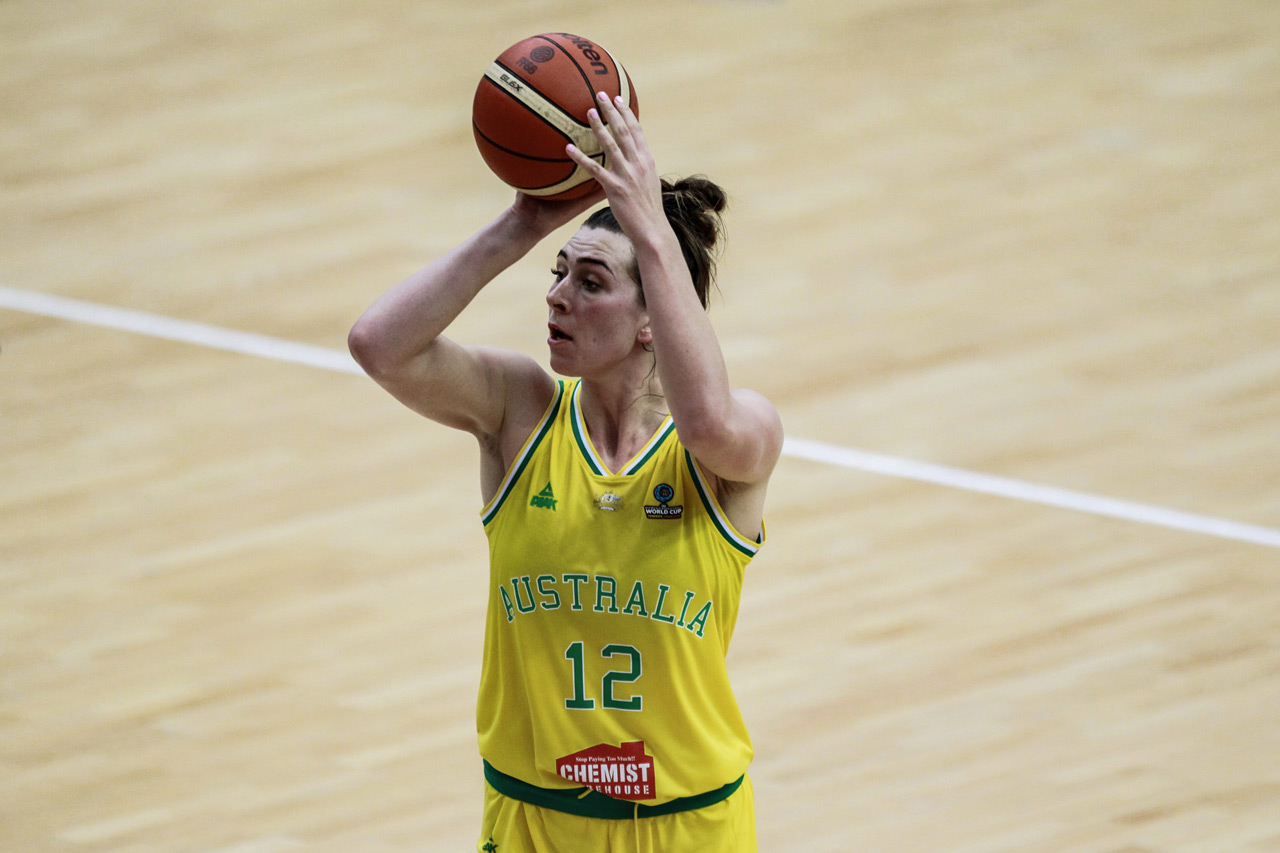 That absolutely crushed me because for the first time I was scared. But still I fought. Even though I was terrified, I said, 'How long until I'm back? Will it get me back on court?'
I was told that I might not come back from this, or that I might not want to play again due to the pain or the simple reality that it might not work.
That set a fire in me to prove everyone wrong and myself right. I wanted to play at the Olympics and give it a try.
I couldn't bear weight for 10 weeks. I was in so much pain I couldn't even get up to the toilet, so I had to use a chair and bucket in my room.
I was on a strict schedule with continuous pain relief and, once I ran out of painkillers, my body went into shock. Five days after my surgery, I was in absolute agony and had to call my surgeon.
I remember trying to get to the car with tears in my eyes, knowing I had a 25-minute ride to see him. My jaw trembled as I struggled into the lift of his building.
I hated every moment of it but I had to accept that I would be incapacitated and live in my bed until I wasn't in pain anymore; a hard ask for someone like me who loves to move and be proactive.
I felt like a sook, thinking of how minuscule my problems seemed. I considered myself to have a high tolerance to pain but it took me two weeks to level out and get the energy and courage to get up and get to the toilet, using crutches.
He never said, 'it's over'. He said, 'it's not good', and said I had a big decision to make. He knew that saying it straight-out would have been too hard to take.
The day I could get up I told my parents to get me a chair, put it outside and grab me my basketball and weights. Every day I sat out the front in the sun and did seated workouts, lifting dumbbells, bouncing a basketball.
I struggled with body image, feeling my muscles slowly wasting away. I usually weigh around 93kg and I was down to about 82kg before I hit the gym again. It scared me because I knew how far I had to go to even think about stepping back on the court.
I questioned myself so many times. I didn't even know if I loved basketball anymore. I kept associating pain with basketball and that really brought me down.
But I knew I couldn't think like this. I knew that if I did, I would take myself out of the journey and I couldn't bear to think about where I would end up.
I went through some intensive training to get muscle and coordination back. I had to teach my body to run and move properly again as it was all out of sync. I worked my butt off and managed to put on 8kg of muscle in three months.
The AIS women's basketball coaches restored my love for basketball, helping me find my feet again around the court. The younger AIS girls who were on scholarships brightened my spirits and encouraged me to enjoy being back.
They watched me gasp for air when I was unfit and watched me recover to the point where I could do things I hadn't known I was capable of.
Every athlete needs people like that around them to get them through the tough times. With uncertain outcomes, you need people who support you and are in your corner. I am so grateful to have had these people.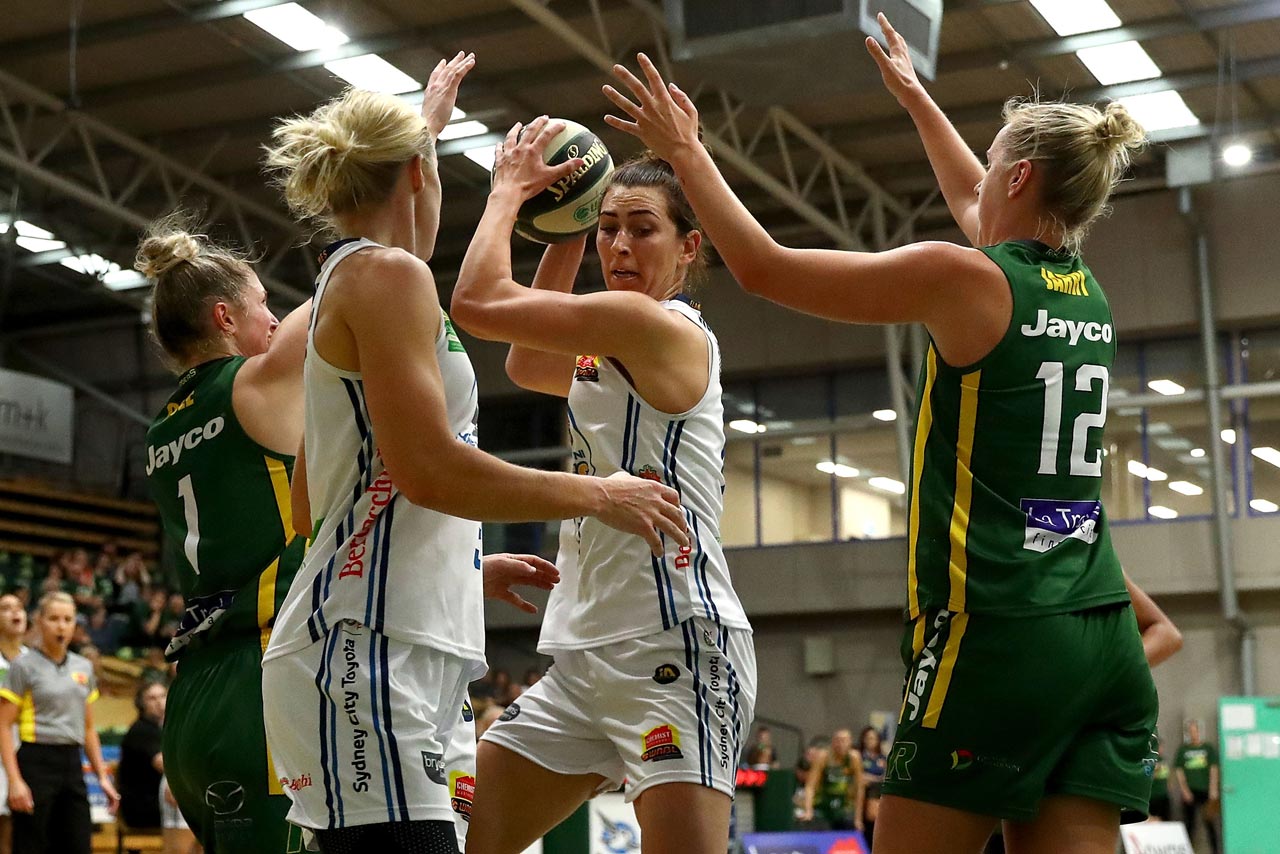 Proud of myself
I absolutely smashed my rehab and made myself available for the camp in August of 2018, with the world championships team to be named at the conclusion.
As it finished, we gathered for a decision. Names were called and some players were sent home straightaway. My name wasn't called until the final moment and I walked into a room with the selected team and the coach on a Skype screen. I had to hold back tears when I heard 'congratulations'.
I tried my hardest not to think about myself in that moment and to make sure I was focused on the meeting and celebration but oh, was I proud of myself! I was heading off for my Opals debut on the world stage.
Freaking out on the inside
When I stepped on that plane, I felt like I belonged. And the first part of the pre-tournament camp went well. Then, after playing in Turkey, I went for a massage on my sore knee and my calf was huge. I kept a poker face but was freaking out on the inside.
They were concerned as we were heading to Tenerife the next day and flying might be dangerous if it was a blood clot.
I spent the night in a compression boot thinking, 'Why does this happen to me now?' I had to stop having a pity party and focus on how to manage what was happening.

I pushed through the pain and tried to train but my leg remained swollen. The doc took me to a hospital to rule out a blood clot and I was sent to have an MRI.
I'd suffered a ruptured baker's cyst and the fluid had worked its way through layers of muscle that it typically wouldn't go through, which made it painful. But I pushed through as I didn't want to miss out on the worlds.
The feeling of warming up for our first game was a sense of relief, knowing everything leading up to that moment was worth it. It was for a chance to make the Olympics. I felt so good about myself even if I had a swollen calf and a dodgy knee.
Throughout the tournament it was up and down. It became quite swollen with all the fluid in my leg but when I stepped on the court, I wasn't going to let that hold me back.
More about: AIS | Injuries | Olympic Games | Opals | Retirement | WNBL | Women's Sport