I won the Bundesliga and German Cup with Bayern Munich. I played in a Champions League semi-final with Schalke and won the Cup for a second time. I also tore my ACL twice in two years and was a victim of football politics.
Football can be one crazy ride!
People such as Jupp Heynckes have helped me on the journey and I've been able to learn from legendary footballers, including Raúl, as well. Now, I'm trying to pass on those lessons to the younger guys at Western Sydney Wanderers.
Young footballers always want advice. But they're often too shy to ask. I want to make sure I'm available to help because I know exactly how they feel. I stood in their shoes once and it can be hard when you're trying to find your feet in this sport.
But, at the end of the day, it all comes down to hard work. Unfortunately, I think the times have changed a little with that. When I was starting out, the young guys used to be the hardest workers. We'd stay on the training pitch to do extras, after everyone else had finished. You don't really see that anymore.
This isn't something I've noticed only in Australia. It's a problem all around the world. It needs to change because doing extra work on your weaknesses is the most important thing when you are starting out.
Young footballers need to realise that a professional contract is only an opportunity, not the final achievement. Football can take you many places if you have the right mentality but you only have until you are about 25 to reach the highest level or it will be too late.
You have to make the most of each and every day or you will not succeed. You cannot afford to waste time.
JUPP HEyNCKES, MY FATHER IN FOOTBALL
I cried at the thought of wearing the blue kit of Schalke. That's how much I was against the idea of joining their youth team when I was a young boy.
You see, the team I supported as a child was Borussia Dortmund, who are bitter rivals with Schalke. I grew up in the neighbourhood right next to Dortmund's incredible Westfalenstadion and would go to games there all the time.
My dream was to play for Dortmund one day, in front of 85,000 home fans and the 'Yellow Wall' of the Sudtribune. I fulfilled that dream many times over, but never in yellow.
As a 12-year-old boy I had offers from almost all of the Bundesliga clubs, except for Dortmund. In the end, Schalke was the best option for me and my mum put her foot down and signed me up. Then Dortmund called me up, but it was too late and I decided to keep my word.
Looking back, I think joining Schalke was the best decision of my career. I don't think I would have made it as far as I have in football otherwise.
I cried at the thought of wearing the blue kit of Schalke. That's how much I was against the idea of joining their youth team when I was a young boy.
Pretty soon I forgot my passion for Dortmund and fell in love with Schalke. I was ball boy at every home game and felt like I belonged. I formed a special relationship with the club.
At Schalke I met the man who was to have the biggest impact on my career, Jupp Heynckes. He is a legend of German football, one of the most successful players and coaches in the history of our sport, and he gave me my first professional contract when I was 16.
When Jupp moved on to coach Borussia Mönchengladbach, he signed me for a second time. That was important for me because Mönchengladbach is where I really established my career.
Ever since then, Jupp has been a father-figure in my life. Every time I have a big decision to make in my career, I give him a call or try to visit him to talk it through. When he says something, I listen.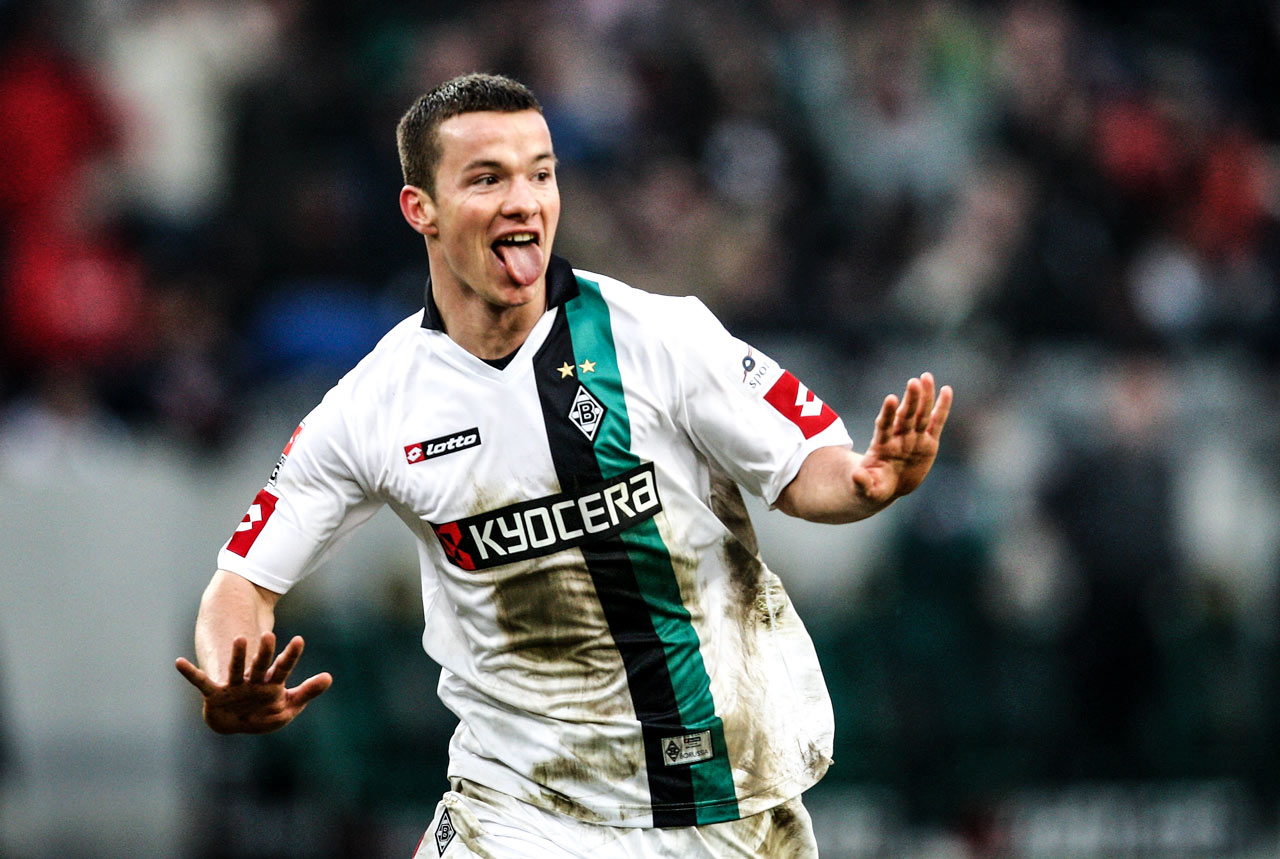 MY ONE REGRET WITH BAYERN
I know some people will say that I joined Bayern Munich too early in my career, at just 22. I was coming off a great season at Mönchengladbach and had many clubs chasing after me. But when Bayern want to sign you, you cannot refuse.
Big clubs like Bayern can be tough for young players because the competition in the squad is so strong. My time in Munich might not have worked out as well as I'd hoped, but if I had my time again I'd still sign that contract.
From the start, things were stacked against me. Jurgen Klinsmann was the coach who signed me. However, by the time I arrived, Louis van Gaal had taken over. He told me he was signing other players in my position and it would be difficult for me to get much game time.
Funnily enough when it came to the first game of the season, Louis put me in the starting XI and I did quite well. But, as the season went on, I didn't get as many chances as I would have liked.
As you get older, you learn to handle things like that. However, back then I found it very frustrating. These are the things you cannot control and all you can really do is focus on working hard at training while you wait it out.
It was a great experience though, being part of such a successful team. We won the Bundesliga and the DFB Pokal and I got to play with guys like Franck Ribery, Arjen Robben and Bastian Schweinsteiger. I tried to learn as much from them as I could. What they showed me was that the best players work harder than anyone.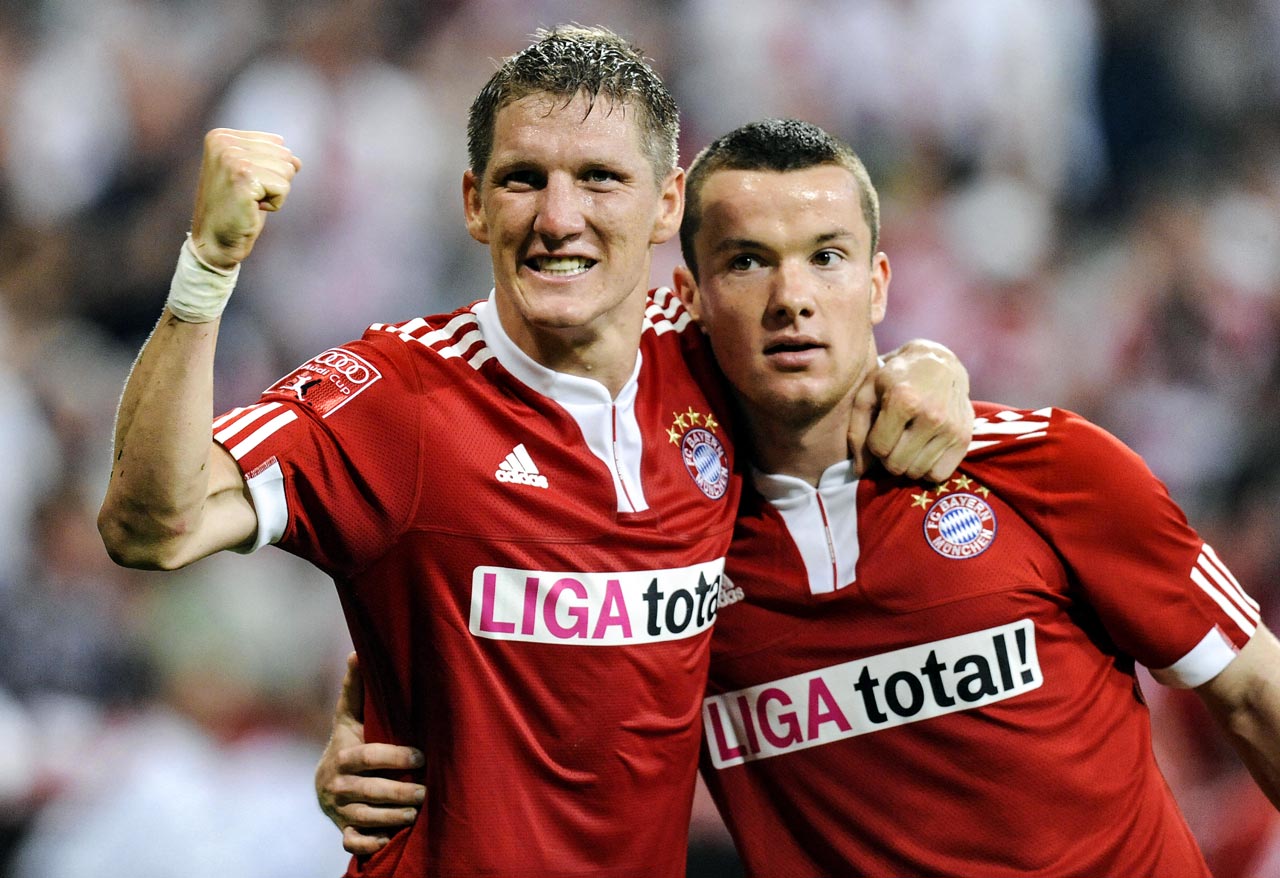 Arjen Robben would be at the training ground every single day, even when we had time off. That's the sort of example young footballers need to follow.
At the end of that season, I decided to leave the club and return to Schalke because I wanted more game time. In hindsight, I wonder if I should have been more patient.
Jupp Heynckes was named coach of Bayern one year after I left. My situation could have been different with him in charge.
Not giving Bayern more time might be the one thing I would change in my career if I had my time again.
THE CRAZIEST GAME OF MY CAREER
When I returned to Schalke for the second time I had the chance to play with Raúl. We spent two years together and every single day I saw why he was a legend of Real Madrid, where he'd played 550 games over 16 years.
He was so professional that, even at 35, he was an incredible player – the best I ever played with – but even more than that, he was a very humble guy.
I learnt so much from him and we shared a lot of success in the team. In 2011, we won the German Cup and did very well in the Champions League. I still remember the first leg of our quarter-final against Inter Milan at the San Siro as the craziest game of my career.
Inter had won the Champions League the previous year and had some of the best players in the world at the time. Wesley Sneijder, Diego Milito, Samuel Eto'o, Maicon and Julio Cesar, just to name a few.
In the very first minute, our keeper Manuel Neuer sprinted out of the box to head the ball clear. It fell to Dejan Stankovic at halfway and he volleyed it in first time. It was one of the most incredible goals you'll see. From that moment you just knew it was going to be an insane game.
We came from behind twice to reach the break at 2-2. Raul then put us ahead in the second half and we went on to win 5-2. I had two of the assists.
In the second leg, I assisted Raul for the first goal and we won 2-1 at home. Being on the pitch after that match was such an incredible feeling, sharing that achievement with our fans. It's something I'll never forget.
Reaching the semi-finals of the Champions League was a huge success in the history of Schalke and, even though we were knocked out by Manchester United, nothing can spoil that memory.
FOUR YEARS OF BAD LUCK
After good seasons with Schalke and then Kaiserslautern, I moved to another Bundesliga club, Hertha Berlin. The four years I spent there were the most difficult of my career. I tore my ACL in 2013 and 2014, back-to-back, and spent basically two whole years unable to play football.
There is never a good time to have an injury like that but it was especially unfortunate that I'd just changed clubs when it happened the first time.
I'd only just come back from that when I tore my ACL again, during the following pre-season. That was even harder to take. It seemed cruel.
The body is one thing but the head is the hardest part when you're handling these kinds of setbacks. I was lucky that my family and friends were always on my side. They gave me all their strength, which I'm very thankful for.
I came through it and was able to make my return in 2015, for the final year of my contract. I played 30 games that season, which was a great achievement.
I got to play with guys like Franck Ribery, Arjen Robben and Bastian Schweinsteiger. I tried to learn as much from them as I could. What they showed me was that the best players work harder than anyone.
Then it was time for us to negotiate a new contract. Hertha wanted me to sign for another three years but I only wanted to extend for one and to then re-evaluate my future, whether it was in Germany or elsewhere.
Hertha accepted the deal and we signed. Two months later, they called my agent to say they wanted to sell me. It was a complete backflip. They wanted to get a transfer fee for me and said that if I didn't agree to leave, I wouldn't play a single game for the rest of my time at the club.
I thought it was just a threat. The fans liked me, the coaches had wanted me to stay and I'd been playing well. In the end, I refused to leave because we had a contract and I wanted to see it out.
That season ended up being a complete nightmare. I didn't play a single game the whole year, even when the team wasn't performing well. But that's football.
These kinds of situations happen all around the world because our sport is very political. Some people just want to make it all about the money. I'll never understand that way of thinking.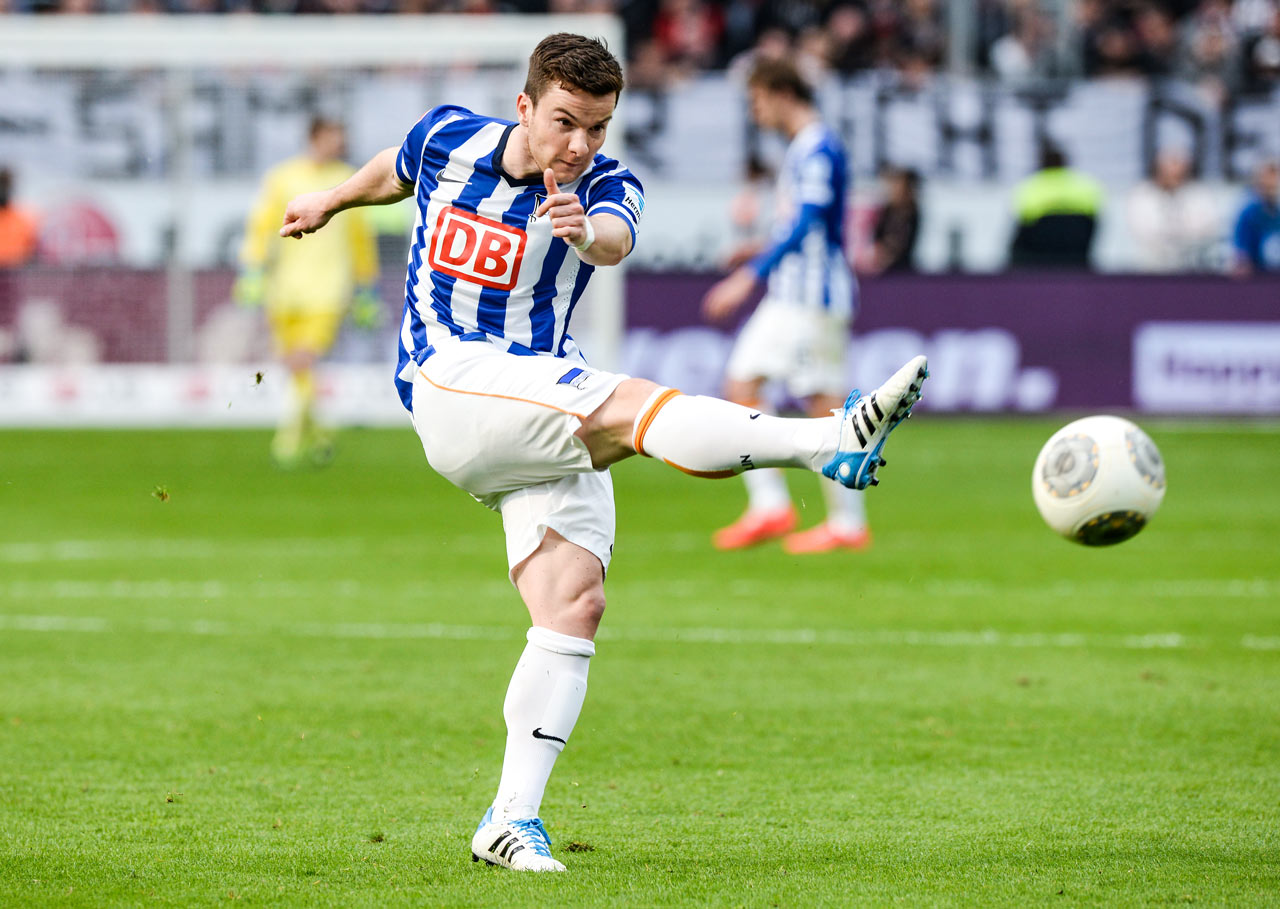 WHY I LEFT GERMANY
Sometimes you'll read things about footballers leaving Europe to enjoy the end of their careers. They'll talk about wanting a different lifestyle and planning for retirement. It wasn't like this for me.
I lost two years to ACL injuries and another one to politics. I wanted to make up for that. The bad luck lit a fire in me, which has made me so motivated and hungry. That's why I still have the passion to work every single day, doing what I love most.
At 30 years of age, I wanted to make the most of my remaining years in football. I decided to leave Germany to try something new, while I'm still able to give my best on the pitch.
First, I moved to Brazil but I had some more bad luck with injuries and didn't really settle. That's when Markus Babbel called and asked me to join the Wanderers. For me, the decision was a very quick one.
I'd been watching the A-League for several years, ever since the days of Alessandro Del Piero and Thomas Broich. Those two guys made the league quite famous in Germany, so I already knew about the Wanderers. The club might only be young, but it has created history already by winning the Asian Champions League.
And, of course, everyone knows about Markus. He had an incredible career at Bayern and Liverpool and coached three big clubs in Germany. Since arriving, he and my teammates have filled me with confidence.
I can't speak for the other coaches in the A-League but, with the Wanderers, I can tell you that Markus has us training to the standard I was used to in Germany.
I arrived a bit later in pre-season, so it has taken me a little bit of time to get used to certain things, like the hard pitches, hot weather and travel. But I feel like I'm getting used to it now.
I think we can have a good year and with the new stadium coming soon and our upgraded training facilities, I'm sure we will be Australia's number one club once again.
More about: A-League | Alexander Baumjohann | Bayern Munich | Bundesliga | Markus Babbel | UEFA Champions League | Western Sydney Wanderers