Alex Witherden - Contributor
How Hodgey changed a club
I was hanging around the pool, beer in hand, at the Far Out Beach Club in Ios on an end-of-season trip with my housemate, Corey Lyons.
Holiday. Sunshine. Greek Islands. I didn't think life could get any better. Then it did.
A mate back home sent me a Snapchat of Luke Hodge on the TV news talking about the possibility of joining the Lions. The story gathered momentum over the next few days and the messages started flying around the group.
When confirmation came that Hodgey had signed, I felt this instant rush of excitement. It had been a a year since I'd made the move from Victoria to Queensland and now one of the modern greats of our game – a bloke I had grown up watching – was coming up to join us.
Suddenly, going back to training had an element of excitement.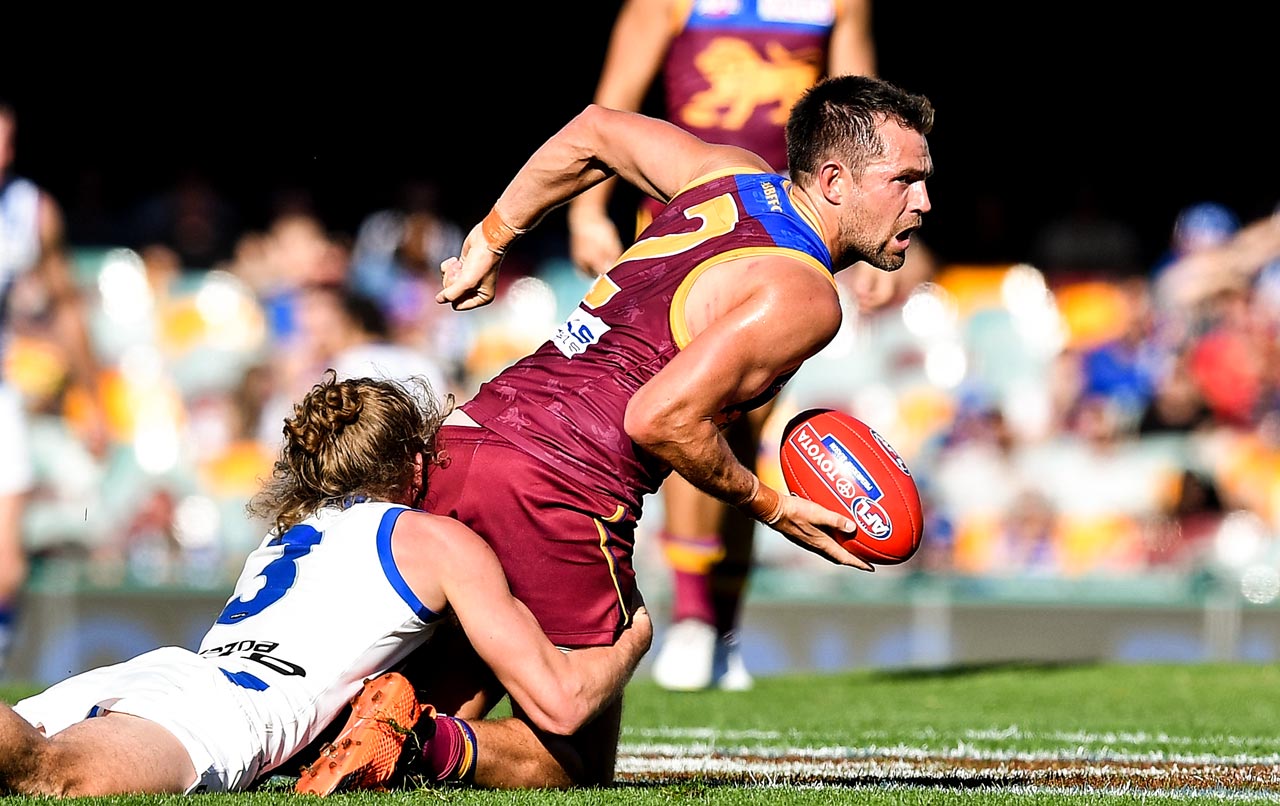 'I'M NOT SURE I CAN DO THIS'
I barracked for North Melbourne as a kid. It was the era of the Hawks' three-peat and Hawthorn used to always belt us with that unsociable football of theirs. Hodgey was the key figure in all of it.
It wasn't much fun watching the Hawks smash your team season after season but you couldn't help but admire the way they went about it. They were tough, hard footballers and, as a young kid making his way with Barwon Heads and St Joeys', they were the kind of players you wanted to emulate.
I'd watched plenty of YouTube clips of the 'line in the sand' game against the Bombers and others, but probably my most enduring memory of Hodgey as a young bloke was heading out to the 2015 grand final and watching him kick the banana from 40 metres out on the boundary against West Coast. He gave it the big pump-up afterwards and, from that moment, you knew Hawthorn were winning the flag.
A bloke I had grown up watching – was coming up to join us. Suddenly, going back to training had an element of excitement.
A year later, I was drafted to Brisbane. It was a difficult time for me. I'd broken my leg in my final year playing for Geelong College and had become very reliant on people within my network at home. Moving away from them to a new city, a place I'd never been before, was really challenging.
There was a period when I was told I'd need additional surgery on my leg. I went back to Melbourne to get it done. I was in the car with mum and dad one day and I remember saying to them, 'I'm not sure I can do this.'
I wasn't certain my leg would hold up again. It kept failing on me after the operation. That, coupled with the difficulty I was experiencing with the move north, really got to me. I was a scared kid without many life tools.
We got back home and my parents told me to get back up to Brissie and give it a red hot crack. It was the best advice they could've given me. I eventually got settled, found a house with a couple of the boys, made good friends and made the transition to senior footy. 
Chris Fagan was a father figure to me during those early stages. He'd take me out to brekkie and tell me about all the doubt, all the uncertainty he'd felt when he moved from Tassie to Melbourne as a coach. Am I good enough to make it? I was experiencing the same emotions and feelings Fages did. It was reassuring to hear it wasn't just me.
In the end, Fages was the one who convinced Hodgey to come out of retirement and head up to the Lions. He had a list full of young blokes like me who would stand to benefit by having a leader of his calibre around the club.
It was genius.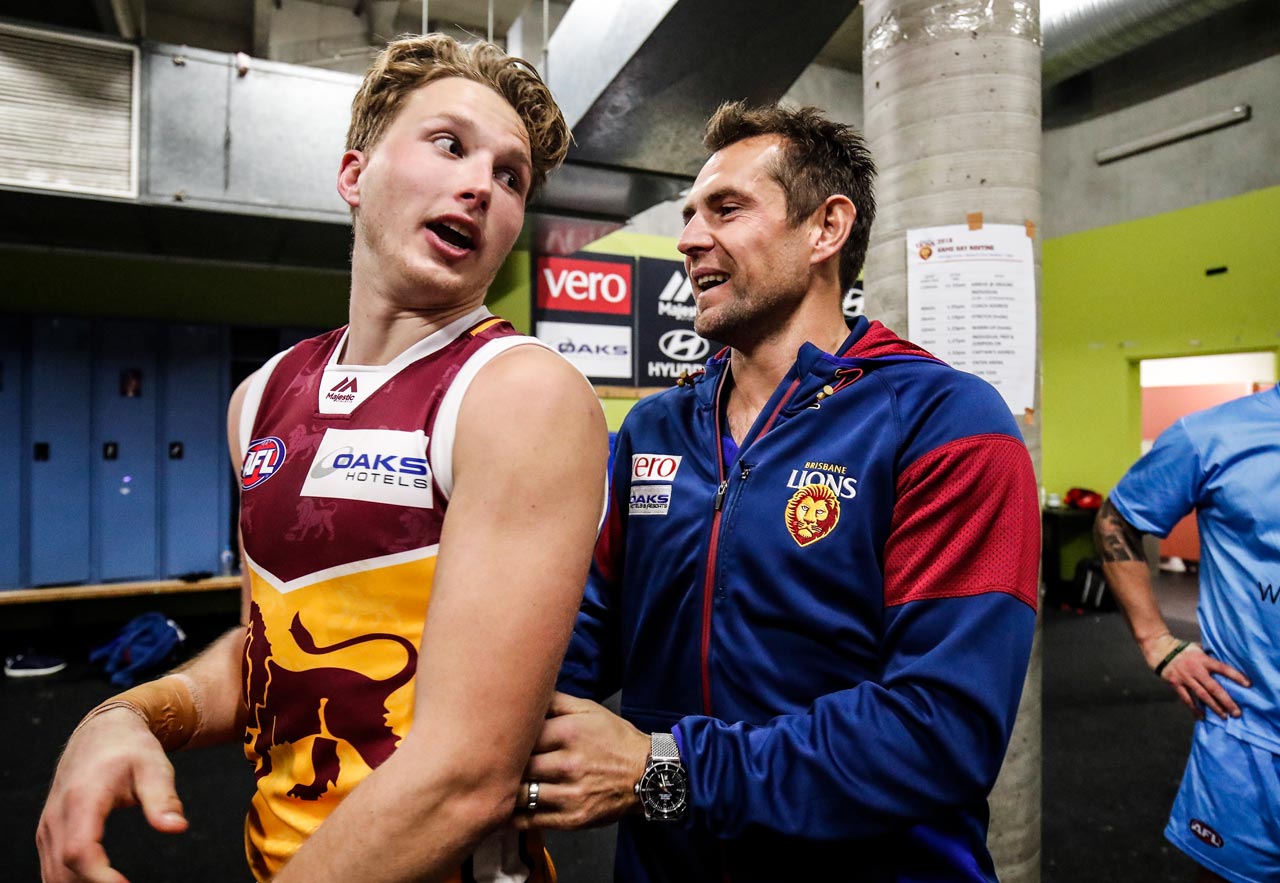 SOMBREROS & BARBARA STREISAND
You could tell Hodgey was feeling the place out in his first week at the Lions, listening and asking.
By the second week, he was demanding.
If we executed a drill poorly at training, he wouldn't accept it. He'd challenge blokes in meetings. He wanted higher standards from all of us.
I remember I had one really poor defensive clip down in Tassie. I received a pretty good bake from our defensive coach, Murray Davis, and Hodgey gave me a bit of a whack as well. It was warranted.
Hodgey followed up after the game and said, 'Don't worry about it. What's done is done. We've got to get to a place where we give honest feedback here. That wasn't up to standard, but don't think you're not a good player. This is just where we've got to get to as a club.'
It changed my mindset. I wasn't training to the highest possible standard all the time and it wasn't good enough anymore. I lifted and challenged others to do the same.
Losing is not something he's all that used to. The players who have been here a while were more accustomed to defeats because we'd racked up quite a few in recent years, and you could tell Hodgey took the losses harder than everyone else.
He has a better balance these days and so do we. We feel like we're capable of winning every game now and we're disappointed when we don't. The standards we accept within the club are very different to last year. The training and on-field expectations are a lot higher and the feedback is more direct.
Hodgey has brought that to Brisbane.
Hodgey has a well-earned reputation for being a hard bastard on the field – his attack on the ball is second-to-none and he demands a lot from those around him – but off the field he's quite different. He cares for the younger players, he has a laugh and enjoys a beer with the boys. He's got the balance right – as he bloody should after 20 years of this!
We've developed a good relationship. There's a lot of banter and the odd cheeky text.
There have also been a few stitch-ups along the way. When he first got up here, we were at our favourite Mexican restaurant – La Quinta in Bulimba – and I went up to the people behind the counter and said, 'It's our mate's birthday. Can you please bring out a cake?'
It wasn't his birthday at all. The next thing you know the mariachi band emerged and broke out their guitars to sing him 'Happy Birthday'. They slapped a big sombrero on his head and brought out a few Mexican donuts and a tequila shot as a cake.
He went bright red. It was hilarious.
He got me back quite recently. I was walking into a team meeting and Hodgey insisted that I needed to sit next to him. I thought, 'Hang on, what does he want from me?' Then Fages stood up in front of the group and said, 'Everyone, look under your chair. If there's a piece of paper there you've got to get up and dance for all of us.'
I didn't even have to look. I knew straightaway. I was thinking, 'You prick!'
Fages started playing Barbara Streisand. I've always been of the belief that if you commit it's less awkward than if you're half-hearted. I went all-in on Streisand. It'll take a while to live down.
Hodgey doesn't mind throwing out a bit of chat, but he takes it well, too. We run with any chance we get to remind him how ancient he is. He doesn't train on Tuesdays because he's on his old man's training regime. He's also got his own weights program. We tell him it's because the club is worried his bones will snap if he does the proper one.
It's a side to him I didn't know existed before he came here and I'm grateful I've got to experience it.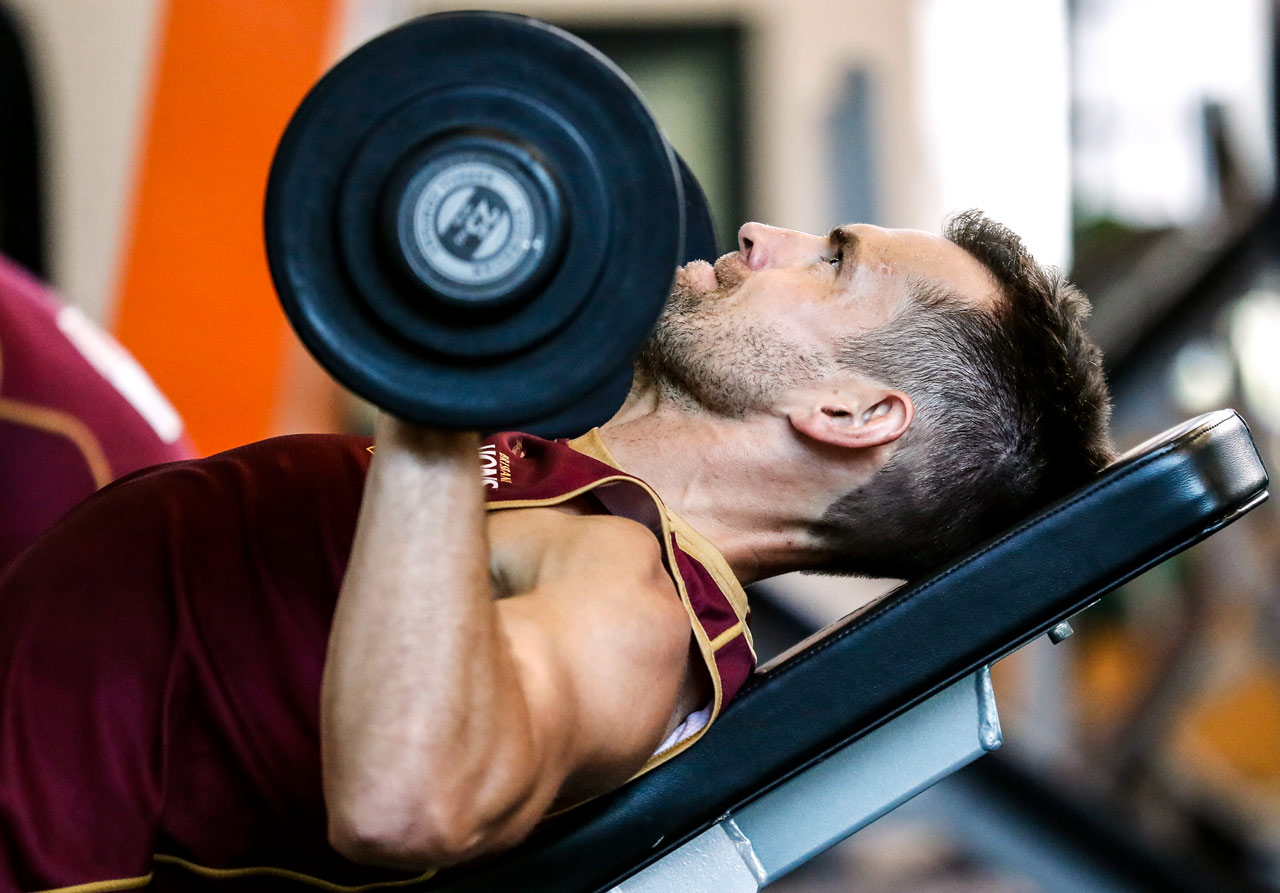 THE LEGACY
It's been interesting to see his role play out over the season.
Once he set the standard for us, he's been mindful to take that half-step back and let others stand up. His impact on Dayne Zorko, Ryan Lester, Harris Andrews and the leadership group in general has been immense.
They're really driving the change now. Hodgey has been the overseer for the last two or three months.
You see it away from training, too. We do a program called Leading Teams, which is all around leadership, and you know that he would have the answer to every question that comes up. He's captained the most successful team of his era. He probably wrote the text!
But he's not overbearing at all. He waits for others to speak up. Sometimes he will whisper something to me and get me to say it rather than him. He says it's more powerful when there are different voices contributing, rather than it all coming from the one source.
He is helping all of us to be better.
He cares for the younger players, he has a laugh and enjoys a beer with the boys. He's got the balance right – as he bloody should after 20 years of this!
Thanks to this brilliant football club, I'm a very different person to the kid who first arrived in Brisbane. Dayne Beams has been a big factor. He was honest with me from the first day I walked in the door. He detailed the challenges he faced when he first made the move to the 'Pies and explained the tools he developed to help deal with the different stresses of moving away and being a professional athlete. My respect for him was a huge reason behind my excitement to extend my contract for a further two years.
The confidence the club put into my game has transferred to my life generally.
When I first got drafted I remember thinking, 'How am I going to live without my family and friends?'. Now I have a ton of mates and a genuine love for the footy club and what we're trying to do. I couldn't see myself being anywhere else now.
We're encouraged to show our true personality. I didn't do that when I first got up here. I was stiff. I was trying to be what I thought everyone wanted me to be: a robot who does everything to the letter of the law and doesn't say much.
I've found that people are more accepting of who I am when I'm just being me.
If a 320-gamer can laugh at himself, so can the rest of us.
More about: Audio Recording | Brisbane Lions | Chris Fagan | Grand Final | Hawthorn Hawks | Leadership | Luke Hodge