Creating a positive chat
I think there's no doubt that greater mental health risks arise during a drought. Like any workplace – when stress levels rise, some people find it hard to cope.
Through the Waratahs and the NSW Positive Rugby Foundation I've been lucky to be involved with the Get Talkin' tour for the past couple of years.
They partnered with two great organisations in batyr and the Macquarie Foundation, to bring people from regional communities together through the rugby clubs so they can enjoy getting active and playing a bit of footy. But also to have a few beers and, importantly, educate people around mental health and get conversations started.
It's not easy to have conversations around mental health. For a long time, there has been a stigma surrounding mental health because everyone associates it with negativity. A major part of batyr's workshops was around changing that mindset and creating positive chat around mental health.
I think another thing fuelling the stigma is many of us just aren't educated about ways to communicate. That's exactly how I found it when I started getting involved with batyr and the Get Talkin' tour.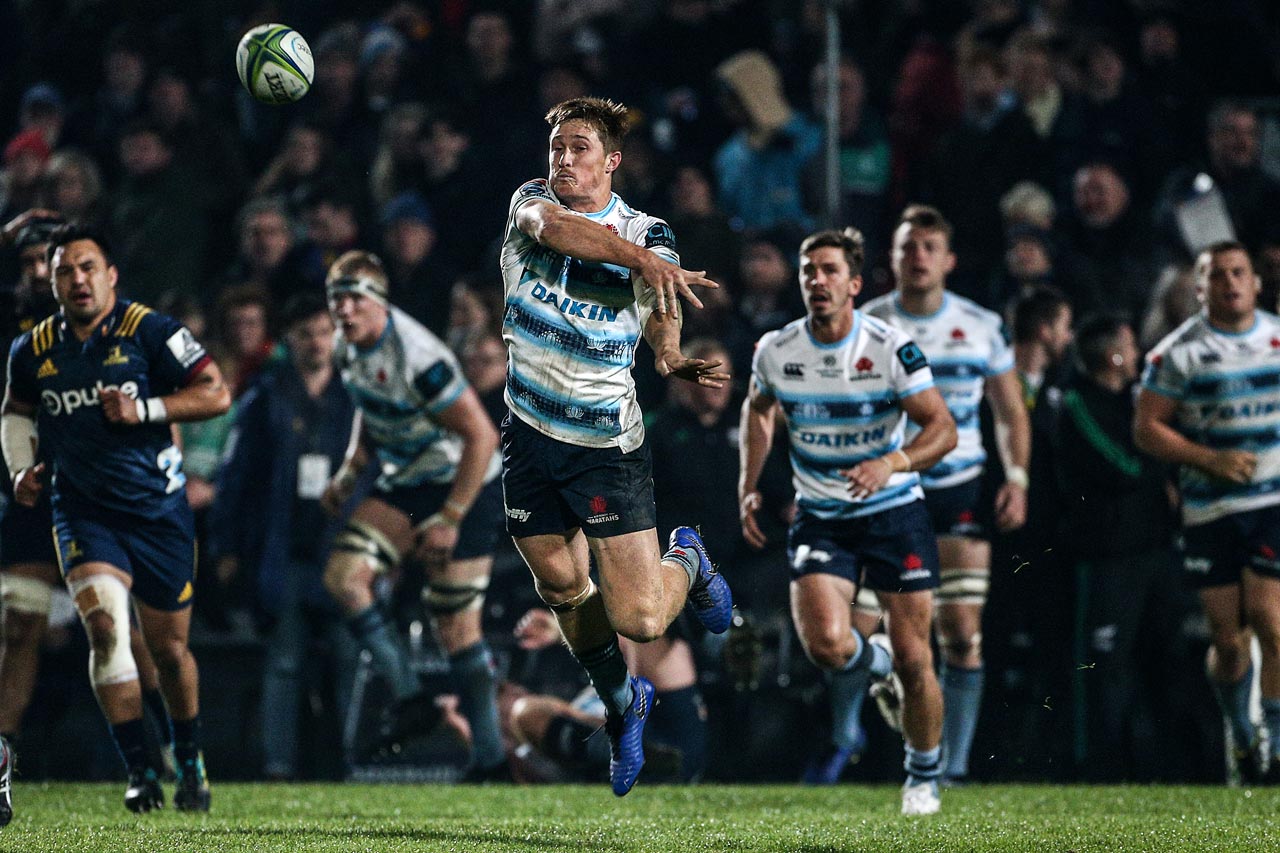 It can be an awkward topic to talk about when you haven't been exposed to it before. For me, the greatest thing about the tour was education about being comfortable having these conversations and encouraging positive mindsets.
Personally, through batyr's education in the Get Talkin' tour, I feel much more comfortable having the conversation around mental health. For me, keeping in contact with friends and family is important. Staying in contact allows you to not only maintain that relationship, but it may also allow you to recognise any changes in personality/behaviour that might be a sign of someone experiencing some troubles.
Being a professional rugby player has differences to other workplaces. With a lot of travel and living together, you spend a great deal of time together meaning you get to know each other quite well. Playing a contact sport where everyone is putting their body on the line together creates a unique strong bond and generates great respect. Now being educated in mental health, I look forward to being able to apply that at the Waratahs.

With the drought, I think the farmers certainly don't want pity because droughts have been and gone before and they know what's involved. I think they just want acknowledgement from people who might be in the city or government, just to be aware of some of the challenges they're facing and then being able to support them confronting challenges.
There's no doubt it's getting better. I was at a fundraiser recently in Sydney where the Macquarie Foundation raised over $100,000 to help fund the Get Talkin' tour going forward, which was a great success.
I'm also writing this on a plane where I've just seen a documentary about generous Australians donating hay to Aussie farmers in need. It makes me proud, being from the country, that people are acknowledging the challenges and doing something about it.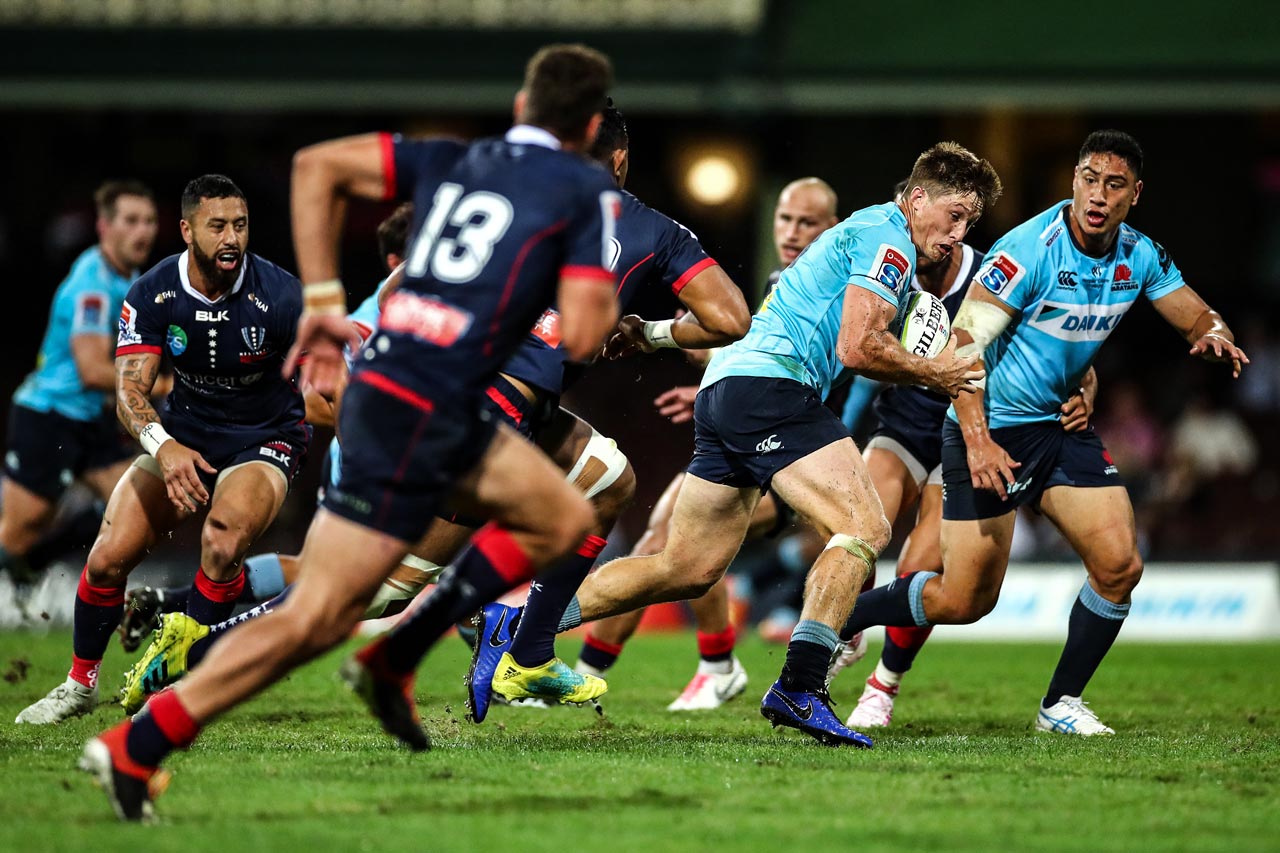 That gold jersey
After school, in 2013, I started a degree and I've just graduated with a Bachelor of Commerce with finance and management majors from Sydney Uni. Whilst it was tough to manage playing rugby and studying, even just for a couple of hours a week, the course gave me that time to detach from the high-pressure environment of Super Rugby and focus on achieving something else.
I think it is important to have that balance. Recently being injured, getting out into regional areas with the Get Talkin' Tour has been great for that reason, taking my mind off rugby and broadening perspective at the same time.
Going back to the farm is always something that I've thought I would do in the future. The commerce degree is quite broad and gives you good business skills to have, no matter what you do. Before any of that though, I have a lot more I want achieve with the Waratahs and in Australian rugby, specifically that gold jersey. So, who knows what the future holds. Maybe a few more bronc rides.
If this story has brought up strong feelings for you, please call Lifeline on 13 11 14, Kids Helpline on 1800 55 1800, the Suicide Call Back Service on 1300 659 46 or MensLine Australia on 1300 789 979.
More about: Drought | Mental health | Super Rugby | Wallabies | Waratahs | Western Force