Social media is everywhere these days. There's a lot of false advertising.
It's a tough enough period for young people navigating their way through the many physical and mental changes of adolescence. Being constantly swamped by 'influencers' and the rich and famous – placed through filters and projecting unrealistic images and messages – only compounds that.
Social media has way too much influence. The bad stuff is taking a heavy toll on kids. Many feel they cannot achieve that level of success – maybe any level. They feel they have failed long before their young lives are even defined.
It can trigger anxiety and depression. Some become very unhappy, and sometimes even worse.
Social media is just one source of stress for young people. There are many others. For instance, there are plenty of young footballers where I live on the Gold Coast shouldering enormous pressure from a tender age. If they don't make a particular rep side in their teens, some think their world is over. Failure. And there's nothing left.
As a professional footballer, I want to mentor these kids when I finish playing. Mental health is a vital issue. I feel there is not enough guidance for the modern teenager.
I'm an ambassador for a local Gold Coast organisation called Livin' which helps young people with mental health issues and depression. Livin' is run by two of my best mates, Sam Webb, who I went to school with at Miami High, and Casey Lyons, who I met while playing for the Burleigh Bears.
Someone they were very close to took his life and that prompted them to set up this very worthy charity. His name was Dwayne Lally. I knew him too – he was a good guy, always so full of energy.
Like too many others, he suffered in silence with a mental illness.
Livin' is all about living your life at the top and breaking the stigma of mental health. The organisation's catchcry is 'It Ain't Weak To Speak'. Their aim is to encourage young people to speak up and talk their problems, whatever they are. Setting up the charity helped both of my mates deal with their enormous loss. They do a terrific job.
Working with Livin' opened my eyes to how many young people are living with depression and anxiety. My dream is to start up regular camps for these kids.
They would be for boys and girls between 15 to 18 years old, the age groups where the stresses and anxieties can really build. I'd want them to be fun, not just seminars. There would be excursions, sports and other extracurricular activities.
It would be an opportunity for the kids to interact with each other. You know, form a large circle where everyone feels they can trust the person next to them. People they can discuss things with and people they can lean on. It would be like a family away from their own families.
Put simply, I want to try and make a difference. Let the young ones know life is good. You have to appreciate what you have and not yearn for what you don't have. You have got to like to live.
I have seen the positive impact people can make first-hand though Livin'. Casey and Sam's work has certainly inspired me. Once I saw what they were doing, bringing so much positive change to the community, I jumped on board straightaway.
I hope to make some sort of difference. I can't think of many things in life more rewarding than that.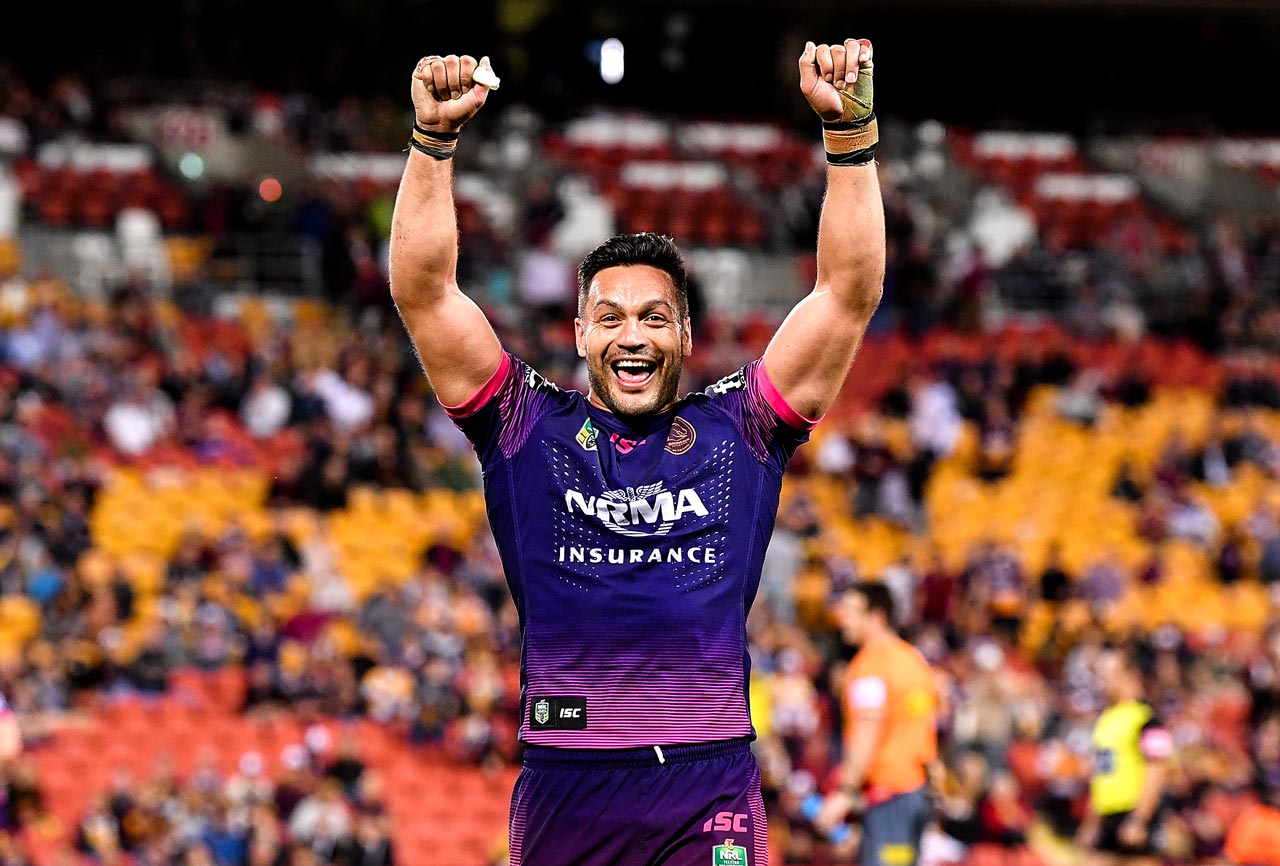 THE REALITY CHECK
My more immediate dream could materialise in the next month or so.
This premiership is wide open, man! You have no idea how badly I want to be in the Broncos team that wins it. It drives me like nothing else.
Not many people know but I was the last player Wayne Bennett signed before he left the Broncos to coach St George Illawarra in 2009. I was thrilled that he even knew who I was at the time! He said the Brisbane club wanted me to be a part of their future. I signed.
When he returned to Brisbane in 2015 after stints with the Dragons and the Knights, I was excited to play my first game for him. I had become an established Broncos first-grader in his absence, a team leader, and I had captained the club a few times.
I thought I was doing OK but, when he returned, the coach gave me the biggest reality check of my life.
I want to try and make a difference. Let the young ones know life is good. You have to appreciate what you have and not yearn for what you don't have.
He pulled me into his office during pre-season. He told me he understood I'd become a leader in first-grade and that I was a regular selection in the top grade. Then he said, 'I need to see that for myself. I feel you have a lot more to offer this team and that you've had things a bit too comfortable.'
Wow! No one had ever said that sort of stuff to me before. It came as quite a shock. I walked away thinking I could sook about it or take on board what he said and produce better performances for the Broncos.
Deep down, I knew he was right. I had become comfortable, because I'd played four or five years in the game and thought I'd automatically get my jersey for the remainder of my career.
I made a number of changes to the way I trained and played. Spurred on by Wayne's words, I began doing extras at training – little things that would help me capitalise on my own skillset. I also felt I was leaving it to others to make some of the hard yards on the field during games. I changed my mindset and began doing that stuff myself.
I was a leader and I felt I needed to lead a lot more.
Looking back, Wayne gave me that not-so-subtle kick in the tail that I needed.
It was painful, for sure, but I cherish it. I had a very good year after that.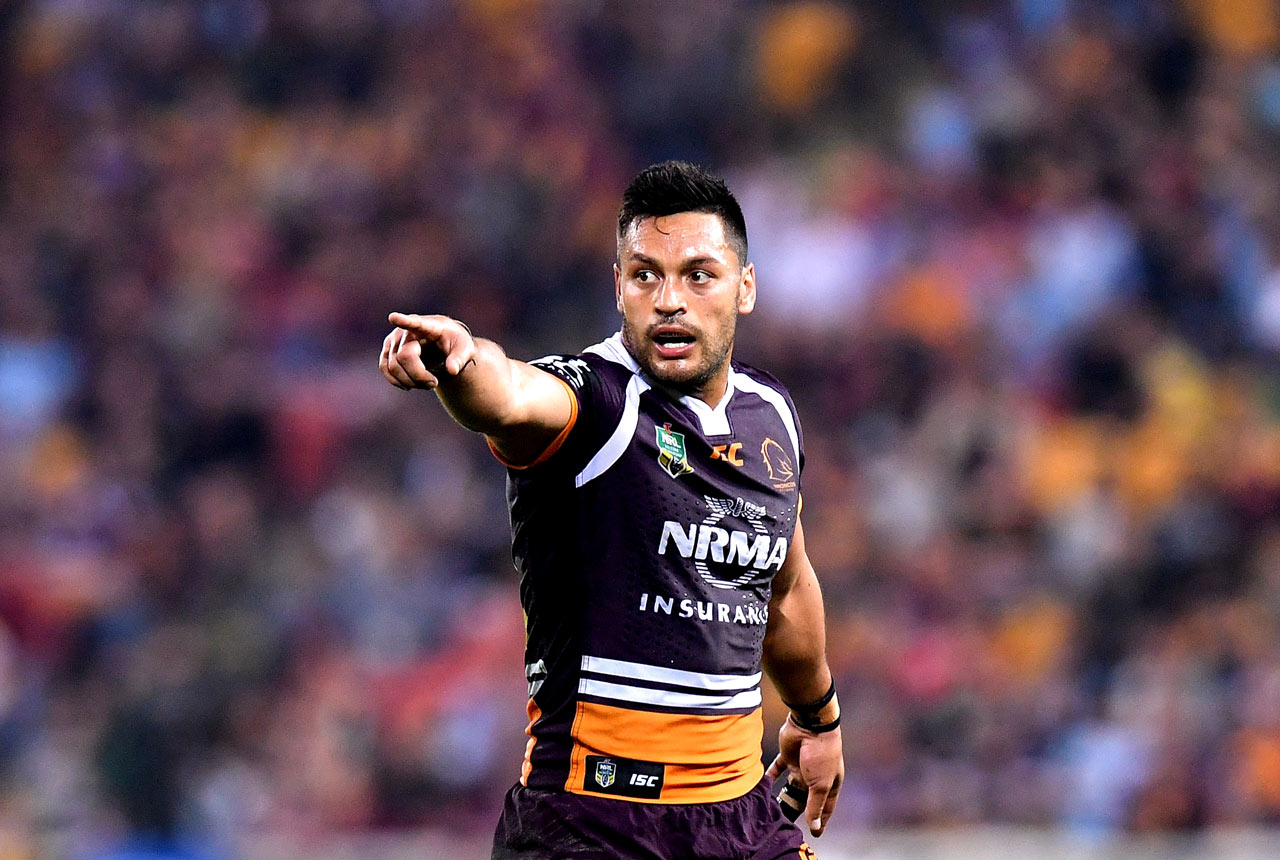 THE GAME I CAN'T WATCH
The experience of the 2015 grand final still burns. It took a chunk out of my heart.
Knowing the Broncos had that game in the bag with a minute or so to go … and we lost. I did something that night I never do. I celebrated early. It's something that will always haunt me. We had the ball near our own line and I thought, 'We've done it, we've got it. We're living the dream.' I was fist-pumping. Really, really, excited.
Anthony Milford made a break, he ran about 40 metres. I was jumping up and down. Then it all went from a super high to a super low. Michael Morgan knocked the ball out of Anthony's hand. The Cowboys took off and ended up scoring in the corner right on the buzzer to level it up.
The rest is history. Extra time, Johnathan Thurston's field goal winner. Our hopes were shattered.
I still haven't watched that game on replay. I'm pretty sure I never will. I can't even bear to watch commercials featuring that Grand Final. It's just way too painful. People who know me never bring the subject up.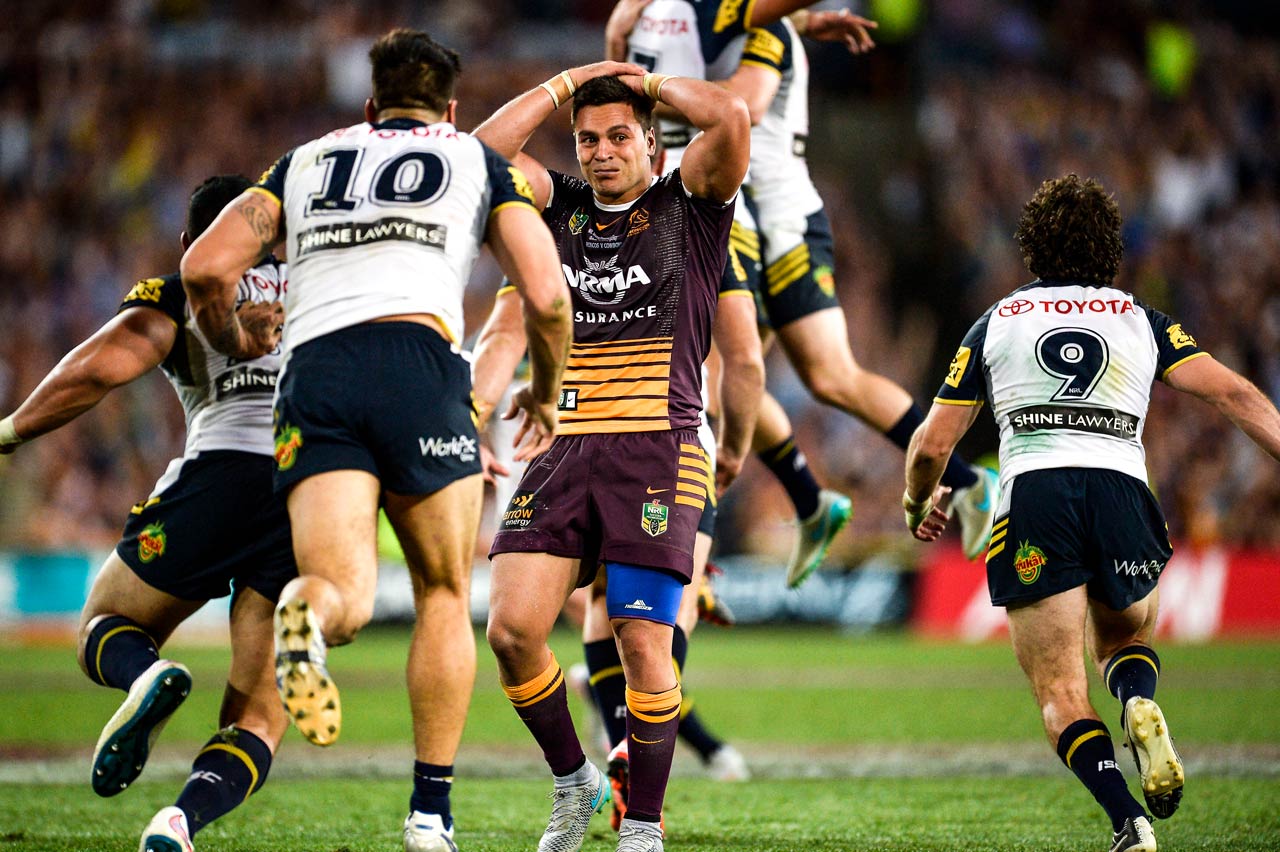 Hopefully, we'll get a chance to right those wrongs. I believe we have the team to do it at the Broncos this season.
For me, this is the fun part of the year. It's where all the hard work over the summer and through the season comes to fruition. The Broncs have some big games coming up and we will be going into them with confidence.
That starts with the Roosters this Saturday. A massive game against one of the top contenders.
We must execute really well. Everyone knows what the Roosters are capable of when they get their hands on the ball. Opportunities open up for them and they know how to capitalise from all parts of the field. It's a huge game for us.
We are coming off a big win last week against Souths and have to back it up. That was one of our best performances of the whole year. We played as a team throughout.
There was a period when the Rabbits were coming back but everyone lifted. We gelled together and eventually pulled it out. We were all doing our own jobs.
In the past, we've had games where everyone was trying to do everyone else's job. We overcomplicated things, got frustrated when calls weren't going our way or there was a turnover of the ball.
Last week, we got the result as a team. We were united. Just walking off the field with nothing left in the tank was very enjoyable.
The feeling we all had in the dressing room was what we play for.
More about: Brisbane Broncos | Charity | Grand Final | Johnathan Thurston | Mental health | Michael Morgan | Newcastle Knights | Resilience | St George Illawarra Dragons | Sydney Roosters | Wayne Bennett