It feels like time is standing still for me right now.
I don't know if I'll still be playing for my Norwegian club, Rosenborg, next season and I don't know who the next Socceroos coach is going to be – the guy I'm going to have to impress most in 2018.
I'm obviously not the only player sweating on finding out who's going to replace Ange Postecoglou, but some of the others can be pretty sure they'll be in the squad for the World Cup regardless.
Me? I'm probably a bit closer to borderline. I was in and out of the squad during the qualification campaign and a lot of the times I was in the squad, I sat on the bench and didn't play. So there are no guarantees.
If the new coach is another Australian, he'll know plenty about me. But if he's from overseas, he may not be as familiar.
The bottom line is I need to be playing regular club football and impressing not only my coach there but the man who's going to pick the Socceroo squad to go to Russia in June.
I will have turned 21 by then. What a sensational 21st birthday present that would be.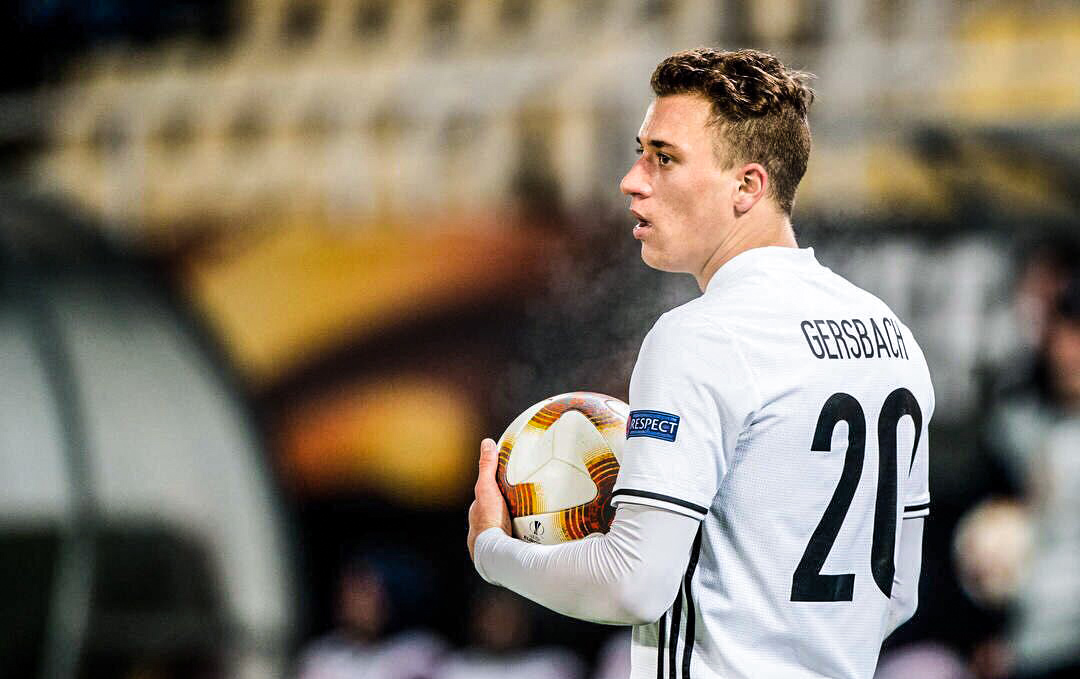 NORWAY OR THE HIGHWAY
The Norwegian season runs by the calendar year, so we're in our off-season now. I'm back home in Sydney with my girlfriend, Hannah Bacon, for Christmas and New Year with the family. Hannah used to play for Sydney FC and she's playing professionally in Norway as well.
It's cold and it gets dark by mid-afternoon there in winter, but the sun doesn't go away in summer and everyone's happy.
In the middle of summer, the sun sets at about 11.30pm and rises about 3am. It's really strange when you see it for the first time and Norwegians are big on strong blinds and curtains to block the sun out in the middle of the night.
We've got those in the bedroom, so we're OK there, but the blinds in our living-room aren't so strong. We set up a bed in the living-room for some friends from Australia to stay and they got a bit of a shock when sunlight started peaking through in the middle of the night. They weren't happy!
It's a great country, with a fantastic culture. You fall in love with Norway.
But I didn't play nearly as much this season as I did last year and I can't have that happen again. I've got to be playing regular club football to give myself the best chance of being at the World Cup.
Rosenborg bought another left-back, a Norwegian, early in the season and it's hard for an Aussie in Europe when there's a local in your position and he's a good alternative.
I still played more than 20 games in all competitions, but there was a period for a month before Australia's play-off games against Syria that I wasn't getting picked at all and I got left out of the Socceroos squad.
That was a crushing reminder that you've got to be playing regularly. Fortunately, I got back in the squad for the final play-off games against Honduras. I didn't get to play that time, but at least I was a part of it.
Now I've got to see where my immediate club future lies.
I'm contracted to Rosenborg for another 18 months, but the January transfer window is coming up. Ideally, I'd like to stay at Rosenborg because it's a terrific club, but I need to be on the field week in, week out or I won't be in the squad for the World Cup.
The bottom line is I need to be playing regular club football and impressing not only my coach there but the man who's going to pick the Socceroo squad to go to Russia in June.
I'm not sure what Rosenborg's plans are, but if it means playing regular football – and they want to sell me or even send me out on loan – I'm happy to do that.
The club realises my situation. They know they can't keep me there sitting on the bench. It's no use to them or me, so I think they're going to be quite understanding about it.
They're probably going to want to earn a decent transfer fee out of me if I am to go, but I can't really worry about that because it's out of my hands. I've just got to let my agent deal with the club, so we'll see what happens.
I know if I did leave there would be no guarantees wherever I went, but at least you can weigh up offers and get a good idea if you're a chance of playing regularly. After that, I'd be ready to fight for a place and show them I deserve to play.
WATCHING ANGE LEAVE
It's weird to think the Socceroos are in the World Cup but we don't know who's going to be the coach.
There was obviously a lot of speculation and rumours that Ange was going to quit, but everything was normal in camp for the games against Honduras.
We were expecting him to say something about it, you know, maybe knock it on the head, but it was business as usual. It made a lot of us think all the talk was wrong.
Once we qualified, I thought he'd be taking the team to the World Cup.
I went back to Norway and I was following all the stories via Twitter and about a week later I saw Ange was going to hold a media conference with David Gallop from the FFA.
It was about 11pm my time and I was sitting there ready to watch the live coverage on the internet. I thought they were going to announce Ange was staying on, that's honestly what I expected.
But a minute or two before the media conference started I got an email from the Socceroo team manager, Joel Freeme, that had obviously been sent to all of the players.
It forwarded on an email from Ange which said goodbye to all of us and thanks for everything. He basically said, 'You guys have been fantastic along the road and I want you to carry it on and take everything we've learned to the World Cup and show the world what we've got.'
So that was a shock. Then the media conference started and I watched it all. It was sad and hard to watch. The boss got a bit emotional in the middle of it and I got a bit emotional as well.
It had been a long qualifying campaign. I wasn't there for every minute of it, but I still felt like I was heavily involved and we all created a really good atmosphere within the squad. It was a hard road and we'd finally qualified and that meant an awful lot.
Ange was a different sort of boss to what I was used to. He doesn't seek to form personal relationships with the players, which is understandable, but when he talks to the group as a team he's a fantastic motivator.
One of his speeches that really got to me personally was when he talked about the late cricketer, Phillip Hughes. Ange told us you never know what your circumstances are going to be in life and to treat every game like it could be your last. That way, you won't leave anything out on the park.
Growing up, I was a big cricket fan and a cricket player as well before I settled on football, and being a batsman myself Phillip Hughes was one of my favourite players.  So when Ange spoke about him, it really meant something to me.
Ange set out to make football better in Australia and he succeeded in doing that.
WHO'S THE BOSS?
There's obviously a lot of talk about who might get the job now. I'd be very happy if it was Graham Arnold. It wouldn't give me an automatic pass to go to the World Cup, but he would know what I'm capable of.
Arnie is the one who gave me my chance at Sydney FC at 17 and made me the player I am.
I think a lot of the other players would be happy as well if Arnie got the job. He knows Australian football inside out and I think it would make sense if he got the job.
But, whoever is appointed, we're all going to have to perform or miss out, so nothing will change there.
There's obviously a lot of talk about who might get the job now. I'd be very happy if it was Graham Arnold. It wouldn't give me an automatic pass to go to the World Cup, but he would know what I'm capable of.
I've played four matches for the Socceroos now – a couple of friendlies against Greece, a Confederations Cup game against Cameroon and a World Cup qualifier against Thailand.
I've been in more than 10 camps over the last two years – regularly in 2016 and in-and-out a bit this year.
After starting in that Confederations Cup game, I stayed in the next squad for the qualifiers and playing against Thailand was such a big breakthrough moment for me.
I thought I did quite well, too. I'd started to feel like I was really a part of it, but then I went back to Norway and had that barren period there and got left out for the Syrian games. That was hard to take, but you've got to accept those things and just try harder.
It's inevitable you're going to experience some turbulence from time to time as a professional footballer. It can be smooth sailing and next it's like being on a roller-coaster.
This year has been up and down, but I've got no regrets. I've represented my country and I've taken the number of games I've played for Rosenborg to over 50 in my two years at the club. I've learned a lot and I know I've become a better footballer.
Now I've just got to make sure I get this next part of my career right, because there's so much riding on it.
More about: Ange Postecoglou | FIFA World Cup | Graham Arnold | Socceroos | Sydney FC