The setback that shaped the Matildas
The Olympic Games in Rio did not go to plan, not by a long shot, yet they proved to be the catalyst for many of the good things that followed for the Matildas.
It's funny how things work out.
We blew a golden opportunity in Brazil. We should have come home with a medal.
We went to the Olympic qualifying tournament in Japan in early 2016 and topped the group unbeaten, defeating the host nation 3-1 along the way.
The Japanese had won the World Cup in 2011 and made the final of both the 2012 London Olympics and 2015 World Cup. That promoted a new level of confidence and self-belief among the players, to a point the Matildas had probably never known before.
But, in the short term, it cost us.
There was a sense we could just turn up in Rio and that form would carry on, but it doesn't work that way. We drew with Germany in the group stage in a game we should've won. They came back late for a 2-2 draw. We were the better team that day and the Germans went on to win the tournament.
So, why did they win the gold when we didn't medal at all?
It was a question all of us – players, coaches, everyone involved with the team – had to look in the mirror and answer honestly. We did that.
We lacked a bit of the required attention to detail you need to be successful at that level. Qualifying for an Olympics is great, but to win a medal requires an extra layer of focus, attention and consistency that we didn't produce.
Our quarter-final against Brazil had gone to penalties and we'd been eliminated. We shouldn't have let the game reach that stage. It was about putting the foot on the throat when you've got the chance and we fell short of that. We weren't at our peak when it mattered and if we want to be the best in the world, we have to be that way.
We talked about it as a collective and in review we all believed it was an opportunity lost. We resolved to go away and work on the things we could improve as individuals and come back to fight another day as a team.
It lit the fire in us to never let that happen again.
And it continues to be a driving force as we bid to win the Asian Cup in Jordan.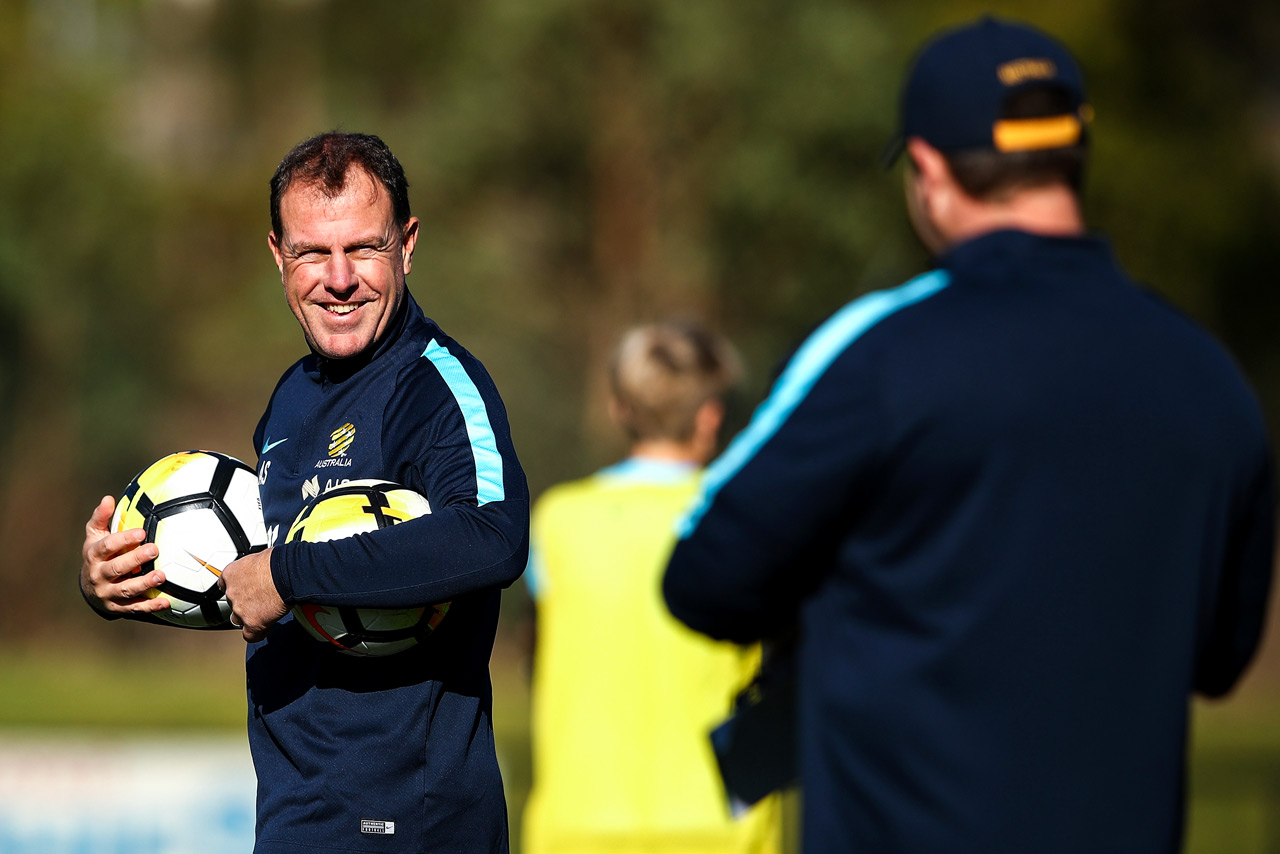 THE BUILD-UP
The Matildas developed new levels of maturity, professionalism and consistency as a result of the harsh lessons learned in 2016. 
It's what made 2017 the fabulous year it was. Beating the USA, Japan and Brazil to win the Tournament of Nations – and taking out home series against both Brazil and China – was a great result.
Now we're striving to make 2018 even better.
We know we can compete with every team in the world now and beat any of them on our day. We have a lot of belief, a lot of confidence and a lot of knowledge.
But we also know the potential for success can be ripped away if you let complacency creep in. We'll remain mindful of that. If we drop our guard, we'll get whacked. The best teams in the world don't let that happen. That's how they get there and stay there.
It was about putting the foot on the throat. We weren't at our peak when it mattered and if we want to be the best in the world we have to be that way.
Our preparation for the Asian Cup was challenging.
Contesting the Algarve Cup in Portugal in late February and early March meant 40 hours of travel and an 11-hour time-zone change. On top of that, the weather was brutal. It was torrential rain and a howling wind virtually every day.
Many of the players had contested the W-League grand final just two days before flying out, so they didn't get the chance to have a proper emotional letdown first. It's like a tennis player competing in the Australian Open final and then flying a long distance to compete in a Davis Cup tie two days later.
We had players out injured and had to play four games in eight days, so there were always going to be bad bits to go with the good bits. 
When you take everything into consideration we still performed at a reasonable level to go through our group unbeaten before losing the third-versus-fourth playoff against Portugal. But there were inconsistencies in our game that hurt us.
The best thing was that we were resilient and kept fighting.
Our farewell game against Thailand before heading to Jordan was a good hitout for us. We got a bit of rhythm and fluency back in a 5-0 win. But we still weren't at our peak for the 90 minutes and we can't afford to be falling off the pace of the game in the Asian Cup.
We've got some of the players back that we missed at the Algarve.
It's a calculated risk with a couple of those. Kyah Simon did her hammy playing for Melbourne City in the W-League grand final, but she's worked hard on her rehab and is close. Steph Catley got some game time in an internal trial before we left our camp in Perth and she's progressing from there.
It's a big tournament – our biggest outside of the World Cup and Olympics – so while you still take precautions with injuries, you push the envelope a bit to try to get people right in time. Everyone's on the same page.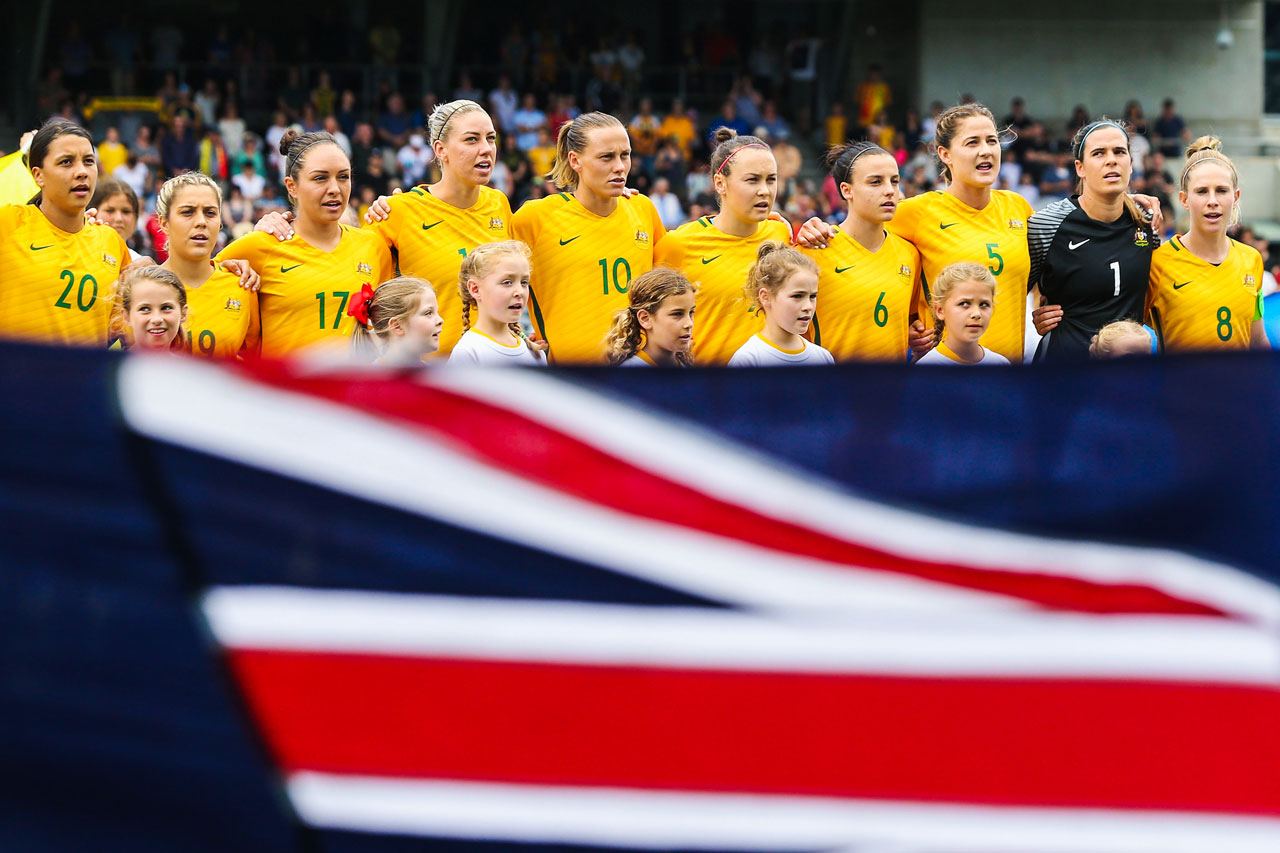 SUPPORTING SAM
Sam Kerr is an extraordinary footballer. We all know that. She's grabbed a lot of attention – and rightfully so during a remarkable 12 months for club and country.
She's capable of scoring in every game, no matter who the Matildas are playing or how big the occasion, and recently she went for seven straight internationals with her name on the scoresheet.
But, ideally, she doesn't have to score every time we play.
Our aim is to be able to score in many different ways and force the opposition to try to cut us off all over the park. In the Thailand game we created 24 goalscoring opportunities, which was a record for the Matildas.
Sam was at the heart of four or five of those and the rest were created and scored by a variety of players. Defenders were making chances and midfielders were getting in on the scoring. That's what our team is about.
Whether it's a set piece or a combination play, the aim is to use a number of different avenues to be a threat. And if Sam can take the attention of the defence away from some of her teammates, then that can be of benefit to a Chloe Lagarzo or a Lisa De Vanna or someone else.
Sam didn't score against the Thais and, knowing how competitive she is and how high a standard she sets for herself, she wouldn't have liked that. But the bigger picture is that she's a team player and the result would have mattered most to her.
It won't be long before she scores again.
Lisa's game against Thailand was one of her best for a long time. She busted her backside to get a double and she could have scored six or seven had all her chances gone in.
I can't remember a game in the last four or five years where she's had that many chances, so to be as positive as she was and keep getting into those positions was a great sign on the eve of a big tournament.
If Lisa keeps doing that in Jordan, it's bound to pay dividends.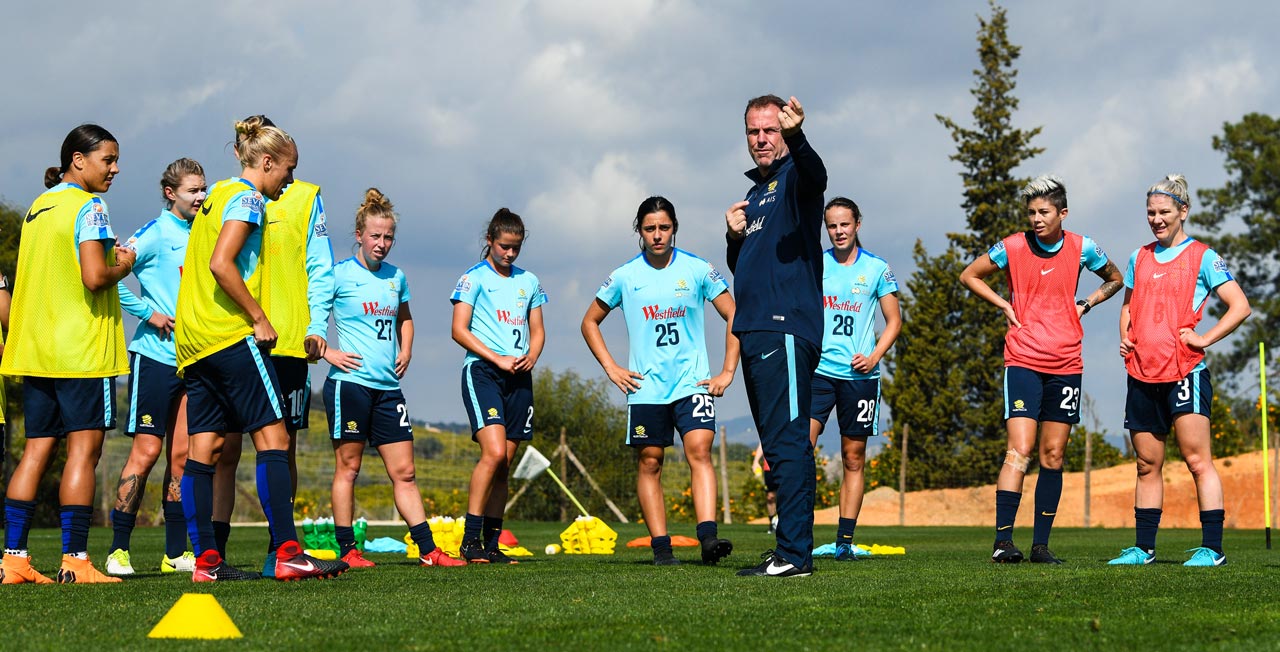 THE CHALLENGERS
It's a tough group.
South Korea have a world-class midfield, including Ji So-yun and a couple of others who would basically walk into any team in the world. Creatively, they're very strong, but there are some areas where they can be exploited. It will be our job to do that.
Vietnam are an improving team, probably a touch stronger than Thailand. A little bit sharper and more mobile.
And then there's Japan. They were on top of the world for six or seven years. They're in a transition phase now, but they've been in a few World Youth Cup finals over the last decade, so it's only a matter of time until those players click at senior level.
We'll ignore the world rankings that say Japan are down to 11, five places behind us. They're always a big threat. The rankings don't mean a thing on the day.
Our starting XI isn't settled. It's a contest right up until the team is named and that's how we want it. I don't think we've had the same starting 11 for two games running in the last three years.
It's up to the players to show how much they want to be in the team, to fight for it at training, and that's an attitude we've consciously tried to promote within the group.
That genuine depth and competition for spots is the best thing we've got going for us in our bid to get to the top.
The thing about a tournament like this is that it's easy to blow it with a bad start.
It's not like a league where you get, say, 27 rounds and you've got time to learn from your mistakes and improve next week. You've got three games to negotiate if you're going to advance from your group, so you've got to hit the ground running.
Every bit of skill, emotion and nous you've got has to be channelled into getting things off to a good start and being consistent from that point and that's the difference between teams that go on to win World Cups and Olympics and Asian Cups, and teams that don't.
That's the kind of team we want to become and this is a great opportunity to show whether we're there or not.
We showed our potential when we won the Tournament of Nations, but that's a bit like the Algarve Cup. They're all important events, but they're not the really big tournaments.
Game one against South Korea is like a grand final to us.
If we can win that, it will set up our whole tournament. If you lose game one, it puts you at real risk of not even getting out of the group.
We haven't even discussed our games against Vietnam or Japan yet. All our energy and focus is aimed at our opener. We'll worry about the rest after that.
More about: Alen Stajcic | Asian Cup | FIFA Women's World Cup | Lisa De Vanna | Matildas | Rio 2016 | Sam Kerr | Women's Sport