Making tea on a broken leg
I was too soft as a young boy. I got kicked a lot playing junior football in Stockport, the place where I grew up just south of Manchester, and would always sub myself off in tears.
My dad was the coach and he would come over and tell me I was being a wuss. I needed to harden up, no doubt, but there was one afternoon when I was nine where the tough love probably went a little too far.
I was playing football with my older brother and his mates, who were all about 15 or 16. I went in to smash my brother with a double-footer tackle. I didn't know it at the time but I actually broke my leg when I cracked him on the knee.
I had a massive bruise that ran the whole length of my shin.
The boys put me in the bag we stored our net in to carry me home.
Mum was out when I hopped through the door, but Dad was there. He took one look at me and said, 'What are you doing?'
I told him what had happened.
'It's just a bruise,' he said. 'Go make me a brew.'
So, I hopped into the kitchen and made him a cup of tea. It was tough, but I somehow managed to take it back to him without spilling too much. I wanted to prove to him that I was tough, so I just got on with it and got ready for bed.
I woke up screaming at about two or three o'clock in the morning.  
Mum came in and straightaway asked why Dad hadn't taken me to get it checked. They took me to the hospital and the x-rays confirmed I'd broken both my tibia and fibula.
It wasn't a great look for Dad as far as Mum was concerned. He was pretty sheepish after that – and he certainly never thought of me as soft again!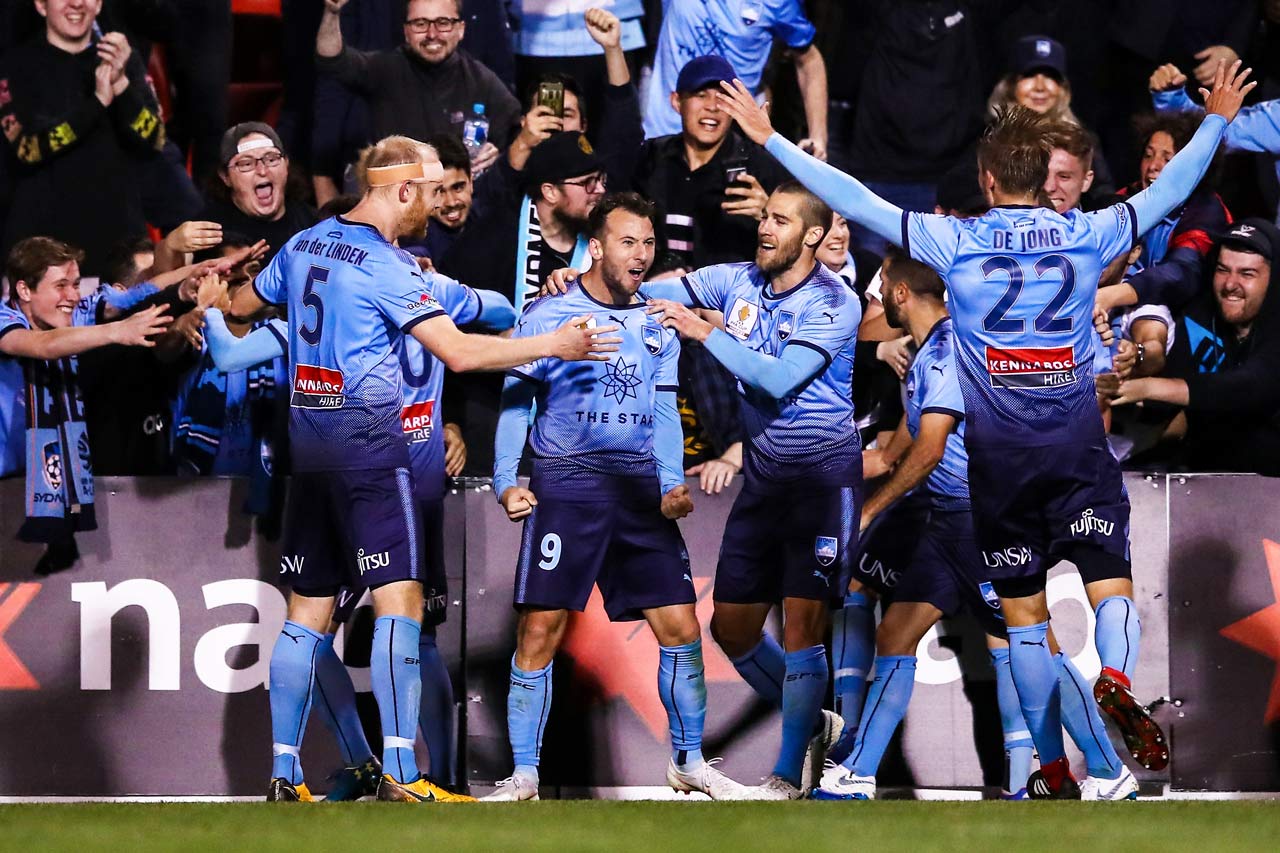 Don't get me wrong, though. I owe everything to him and Mum. Dad has always been there for me, giving me encouragement and inspiration to improve.
Never get complacent.
Always want more.
That's what he drilled into me.
There were games where I'd score five goals and he'd ask me why I hadn't scored six. He was tough on me when I had a bad game, but that's what I needed. The only thing he expected of me was that I try as hard as I could.
We were a working-class family but Mum and Dad did everything they could to give us the best life possible. For Dad, that meant driving cabs and buses in Stockport, while Mum picked up shifts at a local newsagency and did some copywriting as well.
Seeing how hard they worked to provide for three children taught me that everything you get in life comes off the back of a good work ethic.
Thanks to them, we never struggled. We always had just enough and if we needed something extra, like new football boots, Dad would just work harder to make that happen.
He wanted us to have that same drive so we could become whatever we wanted to be in life. He instilled in me a single-mindedness that allowed me to make it as a professional footballer.
From ages 10 to 16, I basically didn't do anything other than play football. I realised I couldn't associate with people who might distract me from my path.
I made those sacrifices then to get me where I wanted to go.
WHAT DREAMS ARE MADE OF
I played for many years in England, but only ever had the one season in the Premier League. That was with Reading in 2012/13 and it was one point in my career where everything just clicked for me.
Eighteen months before, I'd been running around for Rotherham in League Two. Then I moved to the Royals and before I knew it we'd been promoted to the Premier League. I found myself running out every week to play against some of the best players in the world.
It's the stuff of dreams.
I'd spent my whole childhood watching players like Alan Shearer and Gary Lineker on the BBC's Match of the Day. All of a sudden it was my team playing on the tele.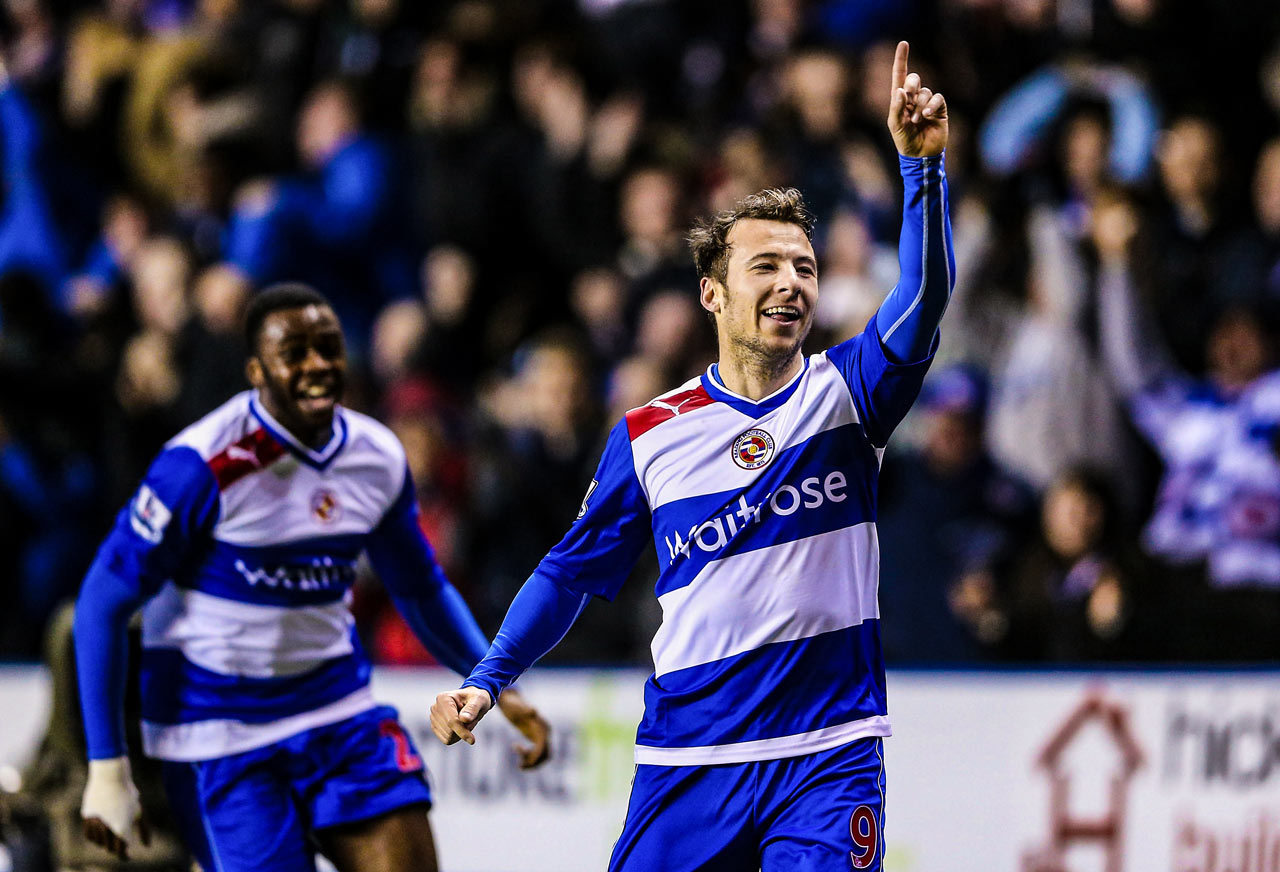 Scoring a penalty in the last minute to draw with Stoke in our first match of the season was a huge highlight. Another one was when I scored a double against Chelsea to earn us a 2-2 draw right at the death.
I remember making a run off the back of Gary Cahill for the first goal in the 87th minute. I collected a through ball and finished it first time off my left foot at the near post. We piled on the pressure after that and ended up getting the equaliser in the 94th minute off pretty much the last kick of the game.
Everything was on the line so our Aussie keeper, Adam Federici, came up the field to take a free kick. He knocked it into the box and our boys got a couple of headers on it before it fell to me.
I didn't have time to bring it down, so I hit it on the volley with my right foot.
The ball got past the Chelsea keeper and into the top right corner.
2-0 down to Chelsea, time running out ?

Enter Adam Le Fondre ?#PLMoment @ReadingFC @A1F1E9 pic.twitter.com/0ia4C4DE0l

— Premier League (@premierleague) May 29, 2018
The Reading fans went absolutely mental. It was so loud you'd think they were a chance of blowing the roof off the Madejski Stadium. It was incredible.
As a young boy I'd thought the only way I'd ever score against Chelsea was playing a computer game. But in seven minutes, we'd gone from looking dead and buried to earning a point against one of the biggest clubs in English football.
It was a great season for me personally. I scored 12 goals in the league and even won the Premier League's Player of the Month award in January. But it didn't end too well for the club as we ended up getting relegated.
I could have put in a transfer request when other clubs wanted to keep me in the Premier League but that wasn't my style. I felt it was my duty to help Reading get back up there. They were the club that really launched my career and I wanted to repay them for that.
I never got to play in the Premier League again, but I'll have the memories from that one season forever. I got to play against some of the best defenders of the last 25 years in John Terry, Rio Ferdinand and Nemanja Vidic. To have had an impact against players like that still has me buzzing.
It vindicated everything I'd set out to achieve in life, for me and my family.
More about: A-League | Adam Le Fondre | Chelsea | English football | Premier League | Resilience | Sydney FC