Mum still says 'get a real job!'
I grew up in Tasmania and have lived and played rugby in Canberra, Sydney, Perth and now Melbourne, where I'm playing for the Melbourne Rebels.
I was speaking to my mum Jennifer recently about how much of a journey my rugby career has been. I moved out of home when I was 18 to play in the Brumbies academy. I went to Canberra not knowing anyone, and worked unpacking trucks at Toll IPEC, then at Bidvest, all while I was in the academy.
Then I made the move to Sydney, working from 3:30 in the morning to 12 midday, stacking pallets at Costco and going to training after that. It was definitely a struggle but it's something I'd never change because I think it's made me the player I am today.
The sacrifices I've made to make my mum's life better are also something I take pride in. Mum gets so much joy from watching me play. She's not a quiet person, my Mum, and when she flies down for a game, the happiness that I see in her is something I'm very proud of.
She still tells me to get a real job! But she's very proud and very loud at games, and for me to be able to share that with her is pretty cool.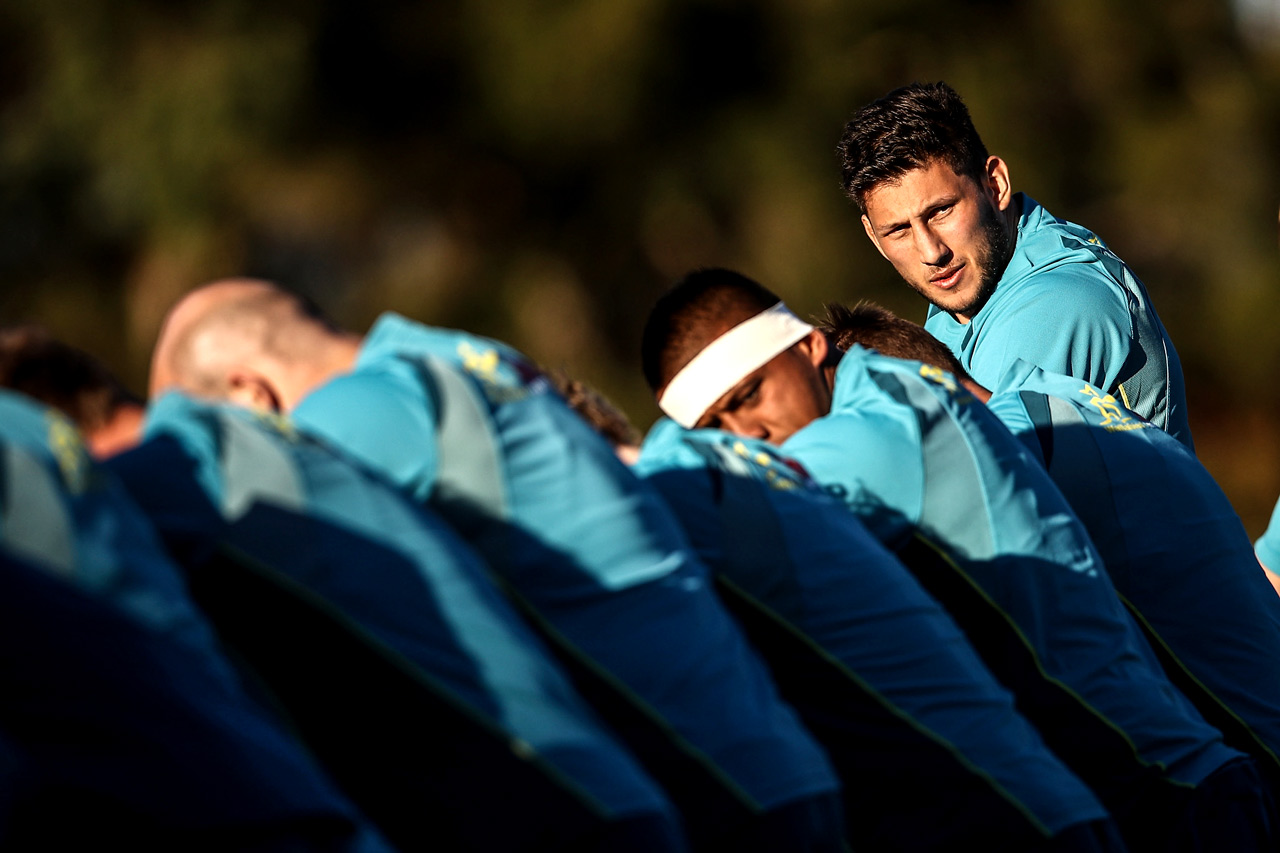 I see myself as an Australian, but I am very proud of my Tongan heritage, which is also a big part of who I am. I'm half Tongan and I love spending time with my Tongan family. I try to get there at least once a year.
Time is not an issue in Tonga. It's so relaxing whether you're sitting on a beach, or cooking a pig on a spit, or travelling around to little islands. It's nice not to have a rugby timetable where you have to be somewhere from 8:30am all the way to 5:30pm every day.
When my old man passed away when I was 12, my aunty really made sure that I was in touch with my Tongan side and that's something that's very special to me. I think the main reason I play rugby is that my old man played for Tonga.
Hearing about his legacy and the legacy of my cousin who also played for Tonga, made a rugby career something that I wanted to achieve. That's really what I want to leave behind – that my family is proud of me as a person, and of what I've been able to achieve in my career.
THE WESSELS EFFECT
I came to Melbourne after four years with the Western Force, and I'm really enjoying it.
I'm living in Hawthorn, which is a nice area. Glenferrie Road is treating me very well. The cafes, the restaurants, the culture and the people here in Melbourne are great. I'm still yet to see it all but I'm getting there, and my partner Tonia and I are really enjoying our time here.
I think they're right when they say Melbourne is the Australian sporting capital. There are so many events and other teams within the city. But it means it's definitely tough competing with all the other sports here.
I was a little shocked when we scored 45 points in our victory over the Queensland Reds this year – which was the most points the Rebels had ever scored – and the match report was 15 pages back in the paper behind reports of AFL teams in pre-season training.
But I've been living in Perth, so I'm used to that. And it's kind of to our advantage, to be honest. It means I can stay focused and stay on track towards what we want to achieve this year.
I think the main reason I play rugby is that my old man played for Tonga
It was nice that a few more people showed up to the Brumbies game last weekend, which was our third straight win to start the year. I don't want to get ahead of ourselves, but the team is gelling well, and I really think it's due to the amount of genuinely good people that we have at the club, both players and staff.
Everyone's there for a reason, and everyone enjoys the competitive nature of everyone else. The amount of work that has been done by individuals is amazing, and the progress guys have made in a short amount of time gelling two teams together is fantastic.
It's been a hard task with so many players coming across from the Force, and I think our coach Dave Wessels has done a tremendous job with that. I came in late into the piece. Basically, the team had already gelled and there was not much work to be done. I felt like I was playing catch-up a little bit to be honest.
Dave is a very intelligent guy. There's nothing that comes out of his mouth that's not thought-out. If he says something, there's a reason for him to say it. He thinks about things more than a lot of people.
Of course, he also blows up sometimes. Which coach doesn't blow up? Dave's definitely had a few stern words to the boys, but a lot of his blow-ups are justified. They are there for a reason, not just out of thin air, and the boys have always responded to it. I think that's a credit to Dave.
One of the boys was actually mentioning the other day the amount of respect that we all have for Dave. A lot of people have had coaches in the past that were almost talking down to them. The unique thing about Dave is he'll listen to player input. He treats them like adults and speaks to them with respect.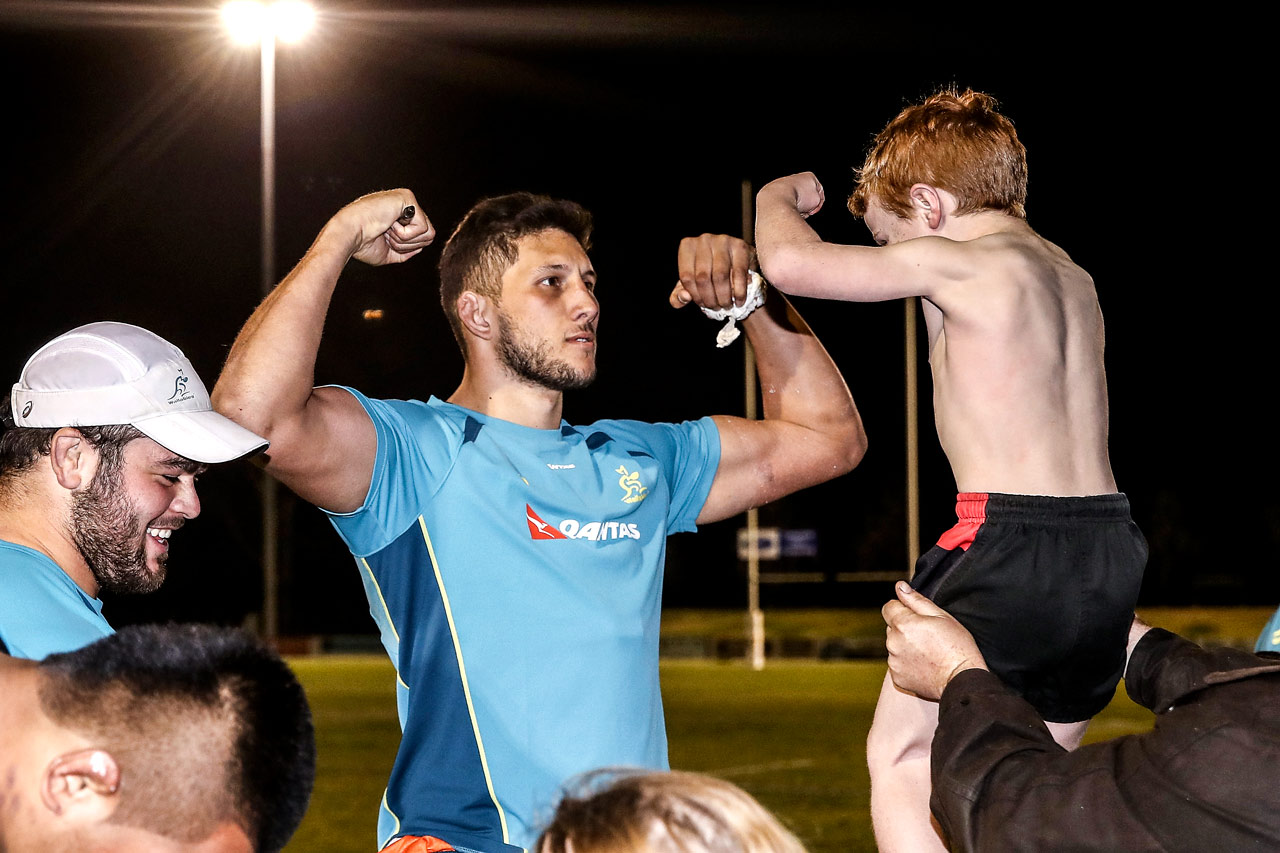 REBELS WITH A CAUSE
I've said all along as the captain that I'm not going to change the way I play or the way I act. I think my competitive nature is one of my biggest assets and, if I went away from that, I wouldn't be true to myself.
I didn't play last weekend due to sternum soreness, but I should be right to play this weekend against the Waratahs in Sydney. The last time I played the Waratahs was with the Force last year. We got a scrum penalty at the end of the game to send Matt Hodgson off. Hodgo lined up for a penalty goal and slotted it, which is a really cool memory, and was a great way to end his career at his last home game for the Force. I think the score blew out at the end. I'm sure this week will be much tighter.
From our perspective, it's obviously been a good start to the season. But we definitely recognise that we have so much progress to make as a team. We'll stick to our processes and let the outcome take care of itself.
Personally, being selected for the Wallabies again is definitely a goal of mine for 2018. We've got three Tests against Ireland in June, and Ireland have just won the Six Nations championship. So for us to really perform well on home soil against a team that's so well-organised is one of my big goals.
But the main priority right now is performing well for the Melbourne Rebels.
We've all made a lot of sacrifices to come down here to Melbourne, and to really do that justice, and to do the fans justice, we want to excel in the Melbourne Rebels' jersey.
Bring on the Waratahs.
More about: Brumbies | Melbourne Rebels | Queensland Reds | Super Rugby | Wallabies | Waratahs