Death, loneliness & leadership
I learned about leadership when I was 12.
My old man, Willie, had been diagnosed with a brain tumour. I was the oldest of eight kids – Clifton, Ruben, Keni, Ngarei, Ngahuia, Rirena and Ngawai – and we lived on a farm in Panguru, a little place on the northern Hokianga harbour in Northland.
The farm provided food for our village and I took a year off school to help out.
Dad was getting sicker and wasn't well enough to make decisions. As the eldest son, it became my responsibility to decide things like which cattle to sell, which ones to buy, what to do with the sheep and the pigs and all the little day-to-day things that went into running the place.
I also helped out my Mum, Catherine, wherever I could. Just little things like getting my brothers and sisters to where they needed to be or running the odd errand here or there.
Dad was a strong and stubborn person. He woke up every morning before the crack of dawn. He worked all day and you didn't see him again until he got home when it was dark. He repeated that every day until he couldn't get out of bed.
Dad passed away. He didn't think it would happen so quickly. None of us did. We had to make decisions a lot faster than we had planned to.
Until that point, there hadn't been much time to get lost in your emotions. It was natural that the eldest son would take on Dad's responsibilities and pass on the things he had taught me to my brothers and sisters.
No matter how I was feeling, I would still have to do farm work that day and the next day. Dad was lying in our Marae, our meeting house, but life had to go on. Someone had to run the farm.
What happened to him turned us – my siblings, my Mum and me – into the people we needed to be. At the same time we had to find the strength within ourselves to be positive in a tough situation. To be strong for him. To be strong for the family.
That's where leadership started for me. Whenever I have captained the Storm or the Broncos, when I lead New Zealand at this World Cup, everything I learned about leadership came from those days as a 12-year-old boy trying the best I could to look after my family.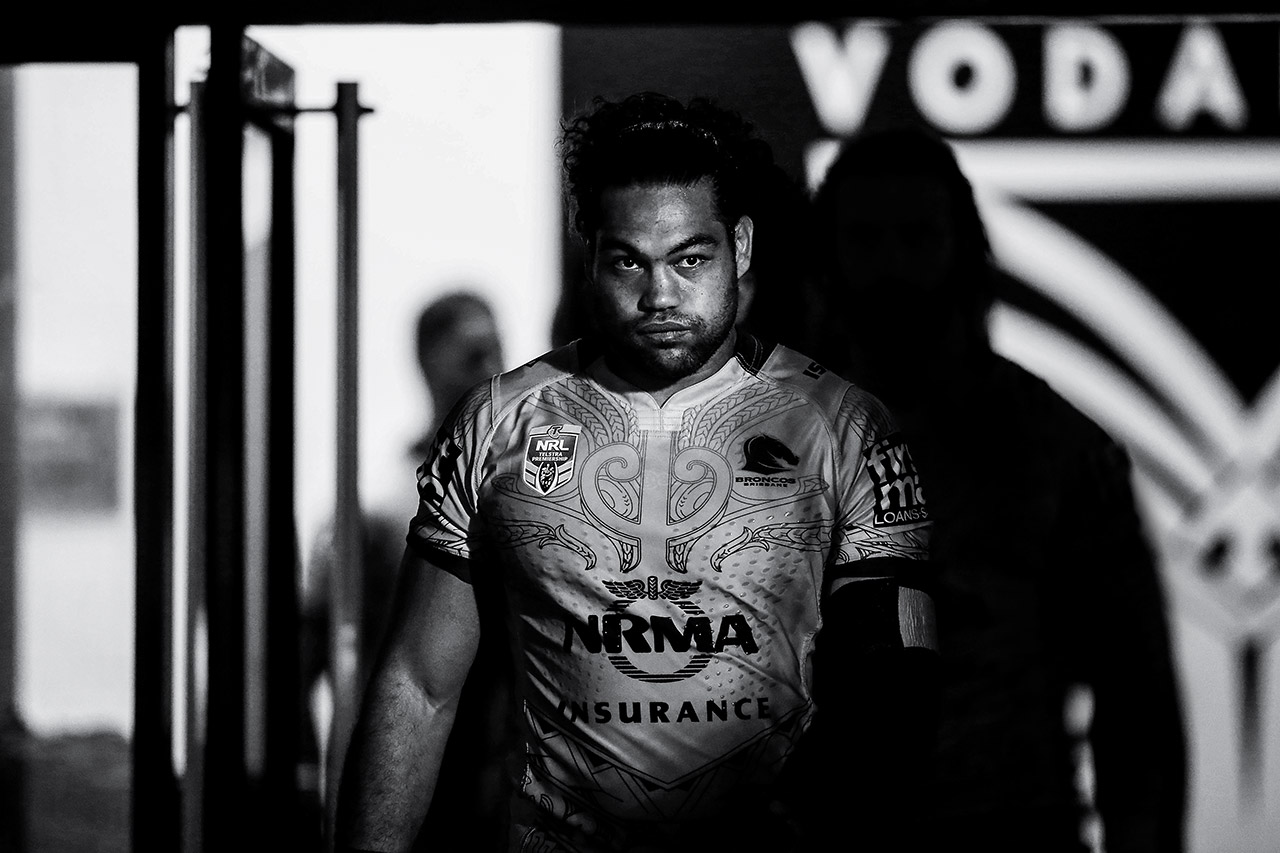 LONELINESS & NEW BEGINNINGS
The hardest thing I have ever been through was leaving my family behind at the age of 16 to move to Brisbane.
I had been playing rugby union. We had to drive an hour each way to play. Most of my brothers and sisters played some sort of sport. Mum did what she could to get us everywhere.
I played first XV for my school, Whangarei Boys High. I also played a lot of my junior footy with Marist in Whangarei and on the Hibiscus Coast in Auckland.
I hadn't really played rugby league properly to that point, but the Melbourne Storm still signed me. That meant moving to Brisbane. It was really confronting.
No matter how I was feeling, I would still have to do farm work that day and the next day. Dad was lying in our Marae, our meeting house, but life had to go on. Someone had to run the farm.
I didn't want to leave. I had had my friends and family around me my whole life. But my Mum and Grandma told me they wanted me to go and experience something different in a new part of the world. So I went.
I remember saying to Mum, 'At least I get to do my own thing and not get told what to do by you anymore!'
She got a bit angry at that. 'But you'll still be my son,' she said.
The first three months were really hard. I lived in a house with a couple of caregivers in Wavell Heights, a suburb of Brisbane. It was me and a guy called Josh Tatupu sharing a room. Josh was from Christchurch. He had also been signed by the Storm, but ended up going to the Western Force.
It was the two of us, both 16, with no family or friends. All we thought about was home for three months. We were really homesick.
We got to Brisbane in November and school started in January. We were quite lucky that the gap wasn't any longer than that. We were stuck in our room every day and every night because we didn't know where we were or what to do.
I went to Wavell State High for my last year of schooling. I played there. Then I played for Norths Devils in Brisbane for their Colts and then in Queensland Cup.
From there I moved to Melbourne to play for the Storm, Sydney to play for the Tigers and back to Brisbane for my most recent stint with the Broncos.
HOW WAYNE BROKE THE NEWS
I have found myself in leadership roles at all the clubs I have played in. I didn't go seeking them out. That's not my go. I just fell into them naturally.
I captained the Storm a few times when the Origin boys were away, I was in the leadership group at the Tigers and then Wayne Bennett handed me the Broncos captaincy.
This is how Wayne broke the news to me. He walked past me while I was at the gym and said, 'I'll put you in as captain this week.'
I went, 'No worries, mate,' and I went back to my work.
And that was it.
I was quite shocked. I hadn't been at the club that long. There were a few guys who had been there for a long time, who had come up through the juniors. I had automatically ruled myself out. It didn't even pop into my head that I might captain the Broncos.
I had played under Wayne at the 2008 World Cup. He knew what I was about, the system I came from. He knew what he wanted in a player and gave me an opportunity to be in the leadership group.
I'm not big on talking or giving inspirational speeches. I'm a 'lead by action' kind of person. I am still learning who I am as a person and a captain. I'm calm, collected and focussed on the job. I'm also firm with what I want. And I'm honest.
Wayne believed in what I believed in and what I could bring to the team. I could lead the group and the group would follow me. I guess he didn't think he needed to say too much more.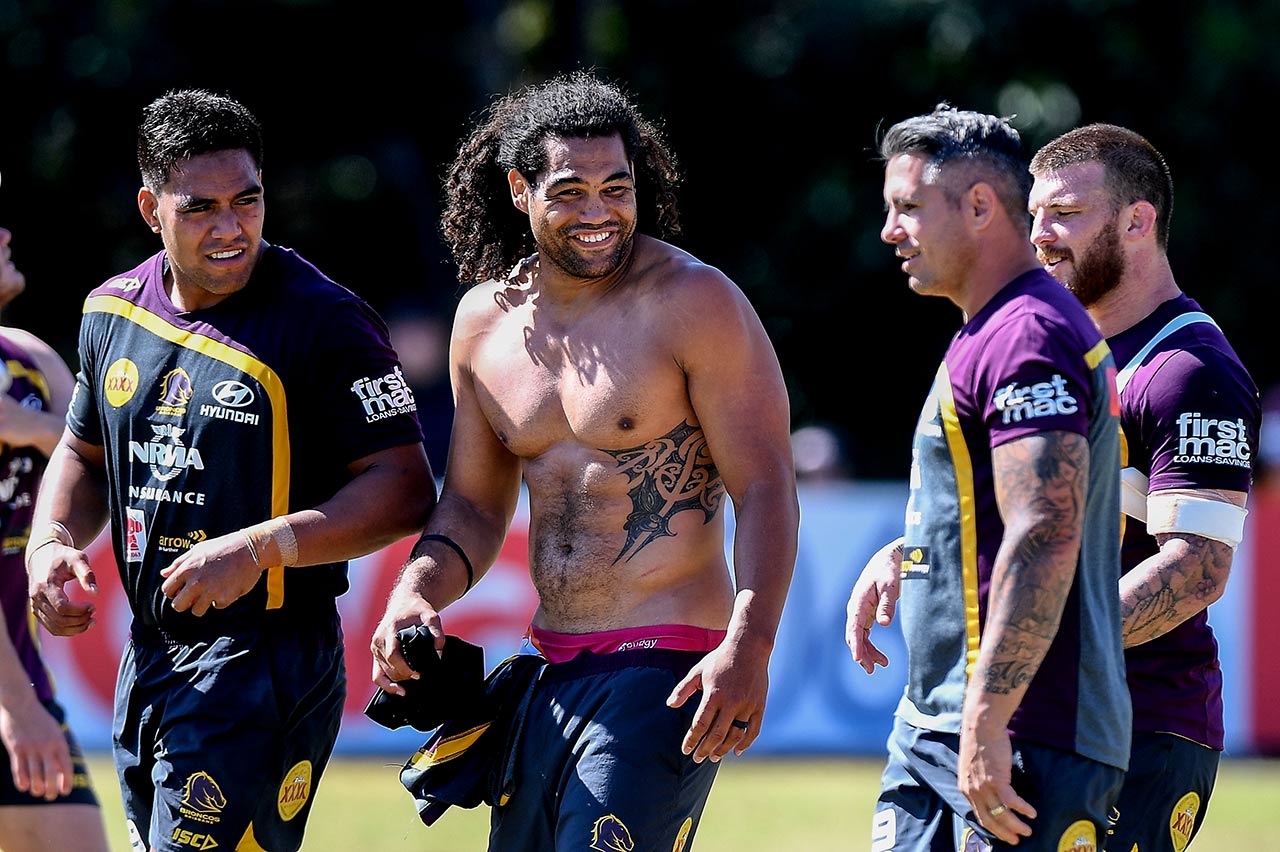 LEADING THE KIWIS
I'm blessed. I'm coming home to take up a three-year deal with the Warriors. And I have been given the tremendous honour of leading New Zealand in a home World Cup.
Honestly, I couldn't have dreamed it.
I was lost for words when David Kidwell asked me to lead the Kiwis. He said that I lived and breathed everything we stand for as the New Zealand team. He told me to take some time to think about it. I already knew what my answer was.
I told Jess, my wife, first. Then I spoke to Mum. She's been our rock and supported us our entire lives through all the good stuff and the bad.
She was happy and proud. We were talking on the phone, but I thought I could sense a few tears. She thinks a lot about how we all started and where we are today. It was really moving for her.
I think about that stuff, too, every time I run on the field. I think about Dad and the farm and the move to Australia and everything else. I think about how lucky I am to play rugby league among these elite players. I think about giving back to everyone that has helped me on my journey.
For New Zealand's pre-World Cup camp, we're staying at Turangawaewae Marae, a Maori meeting house in Ngaruawahia. It's brought us back to who we are as a people, our culture and our beliefs, the bond we have with each other.
We're trying to create something bigger than what we are. We want to leave a legacy.
The feeling around here is different to some other tournaments I've been involved in.
The first haka in a home World Cup will be incredible. Leading it is something I will cherish for a long time. And to do it at home, where it all started for all of us, in front of our people … wow.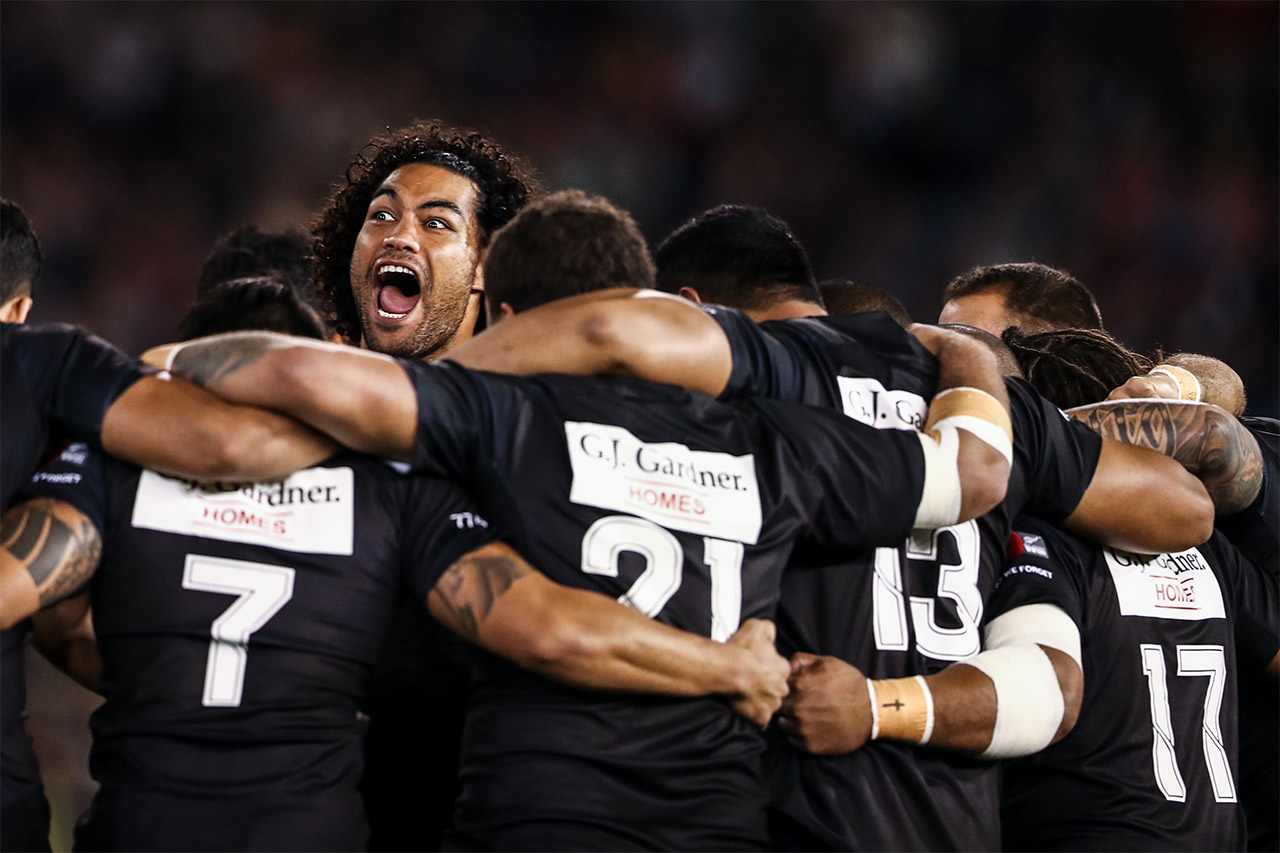 HEADING HOME
I went back to Panguru last year.
It was a very moving experience. So many emotions were running through my mind.
Things were tough after Dad passed away – we moved to Whangarei not long after because Mum wanted to give us more of an opportunity – but there were so many good times before that, playing in those acres and acres of grass with my brothers and sisters.
I think about Dad and the farm and the move to Australia and everything else. I think about how lucky I am to play rugby league among these elite players. I think about giving back to everyone that has helped me on my journey.
The enjoyment of driving home still excites me now. I can still feel the happiness I felt as a little bloke running around on the farm. And I can feel the sadness of leaving the place and leaving the way we did.
Dad is buried up that way. My Grandparents are in their 80s and they still live in the area.
I took Jess and Harlem, my son, so they could get a feel for who I am, where I grew up and what I experienced.
Every time I drive past the farm and look over it, there's an aura to it. It's difficult to explain …
I'm 31 now. I have experienced so much in my life and footy career. I have felt loss, learned about leadership, travelled to places I never thought I'd visit, started a family of my own.
But I am still that 12-year-old boy.
More about: Adam Blair | Brisbane Broncos | Leadership | Melbourne Storm | New Zealand | Wayne Bennett