Growing up in Bowral, NSW Southern Highlands, we had four netball courts. When we moved to the Sutherland Shire, the big complex in Miranda had 34.
When I first saw them, I just thought, 'Oh my God! I didn't realise so many people played!'
I was the best player in a little fishbowl, then I had to come to Sydney and work hard to improve my skills.
When I first got to Endeavour Sports High, I couldn't really catch, throw, control my body, I was all over the place. But I had a bit of grunt and I liked to compete with people – still do. That's probably what they saw in me first. They taught me the trade skills to go with my talent and desire.
I owe a lot to that move. If we didn't leave Bowral, I don't know if I would have gotten to where I am: captaining the NSW Swifts in Suncorp Super Netball. Coming to Sydney opened a lot of doors and opportunities for me, especially going to Endeavour.
It's funny how things work out. I ended up going back to Endeavour as a teacher. Not PE – business, economics, legal studies and geography, having done a business and commerce degree plus a teaching Masters. I think that was a good thing: I wouldn't have wanted to stand around on an oval doing sport all day, then go to training.
A lot of the classrooms I used were ones I'd been in myself, so it was nostalgic walking in and thinking, 'You were here eight years ago yourself'.
I've donated a couple of dresses to the school, plus my championship medal that I won with the Queensland Firebirds. They've got it framed up in the front office. It was really cool to go back and see not just my memorabilia but that of other amazing athletes who went to the school.
Last year, I was back teaching at Leumeah High – but only until the start of term two. Then, I stepped away from my job.
I'm the sort of person who likes to do everything at 100 per cent. I just didn't feel, with the demands of training and playing in Super Netball, that I could play or teach at my full potential if I tried to keep doing both. I didn't think that was fair to anyone; my teammates and support staff, or the kids at school.
And it wasn't fair to me, either. Something had to give and, unfortunately, it was teaching.
I can't play netball forever but I can go back and teach. I love to teach but there has hardly been a more exciting time to play netball.
It's semi-professionalism, with the potential for full-time professionalism looming. The increase in pay from the broadcast deal that began last season made stepping away from work a realistic option for me. And it should only get better.
It's a massive time for the game and its players.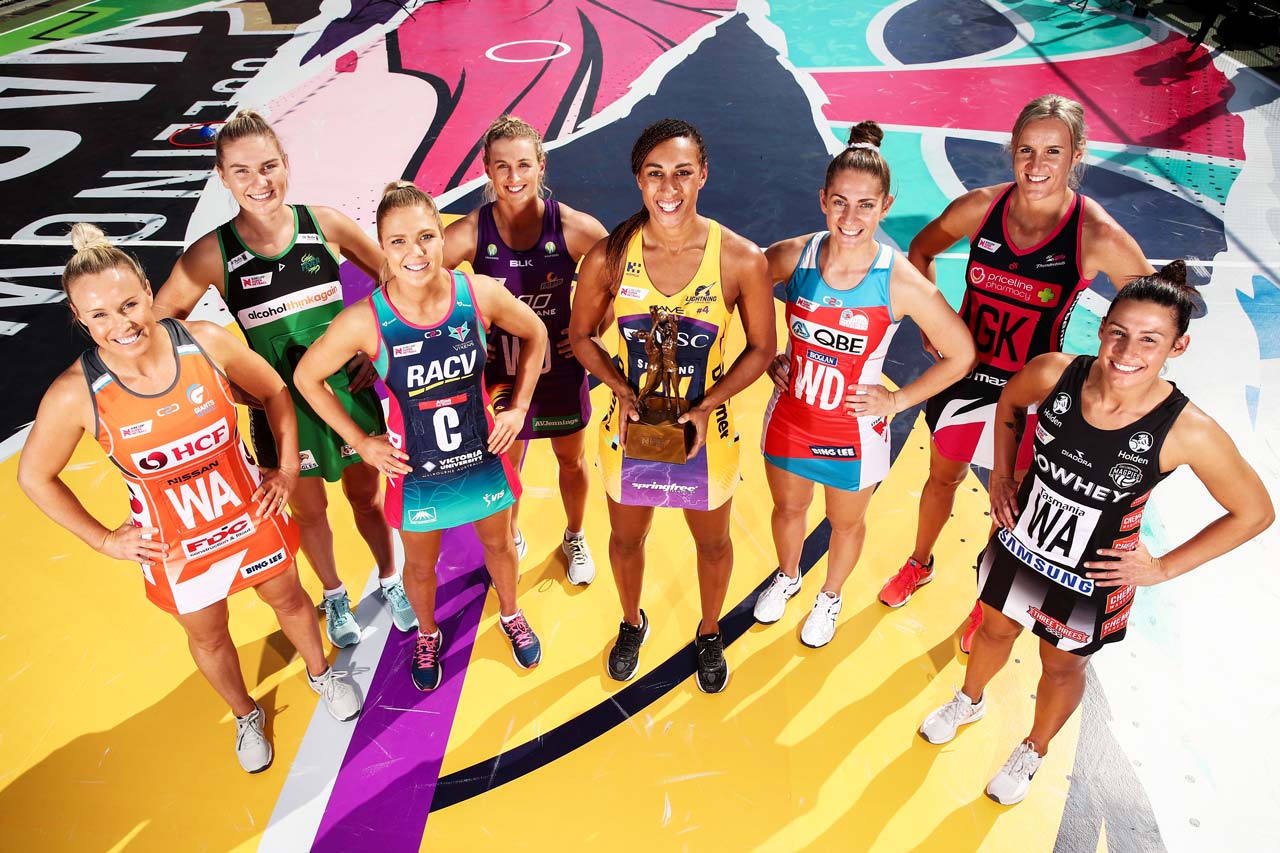 GOING PRO
As our training schedule is constantly changing, it is not feasible to stay teaching as well as playing Super Netball.
We only really get one day off a week. If we want to be paid as professional athletes, then we must act as professional athletes. That then means more time training, seeing the sports psych, seeing the nutritionist – doing everything possible to perform and win.
It's tough in Sydney – it's a very expensive place to live. We've got a lot of girls from overseas and interstate, so their pay doesn't go too far after they've paid rent. A lot of the girls have part-time jobs around their netball workload.
Paige Hadley and I do a bit of coaching and, if we ever need help, we always get the girls in and give them a bit of money. I'm lucky to have a partner who has a full-time job and supports me quite a bit. Hopefully, I can repay the favour when I'm finished playing.
I love netball. I would play for free.
But I would love to see a day where Australian national team players are making big money and Super Netball players are also making genuinely liveable wages.
That will never be me playing for the Diamonds – but it might be the girls I'm playing with now.
The increase in pay from the broadcast deal that began last season made stepping away from work a realistic option for me.
The ladies who came before us tried to leave the sport in a better place than when they came into it, leading us to where we are now. That's our responsibility, too.
I don't think we're too far off seeing the Diamonds living quite nicely and being paid their worth, as the long-time world No.1 team.
One day, I'll be able to sit here and know I played with some of those girls who are now competing for Australia, keeping us at No.1 and being paid well to do it. That's really exciting for me.
Having said that, it's so important to have a back-up plan. You see footballers who make millions of dollars and they still end up with nothing, because they're not ready for what comes next.
I'm a bit of a closet nerd – I like to study. I've done my PT course to become a qualified personal trainer and I went back and retrained in career development as well, so if I go back to high school, I'll probably want to do it as a careers advisor. Or, perhaps I could work in a sporting organisation as a careers advisor.
The way netball is progressing, becoming more professional with more money, we will need people in that space to advise players.
The more money that's involved, the less inclined players may become to study as stringently as the girls do now. There will come a point in time where netballers make enough to just play netball. But on top of not being paid as much money as male athletes, unfortunately female athletes don't tend to last as long due to life demands.
I'd like to help girls make decisions to set them up for life after netball, at a time when the landscape is really changing.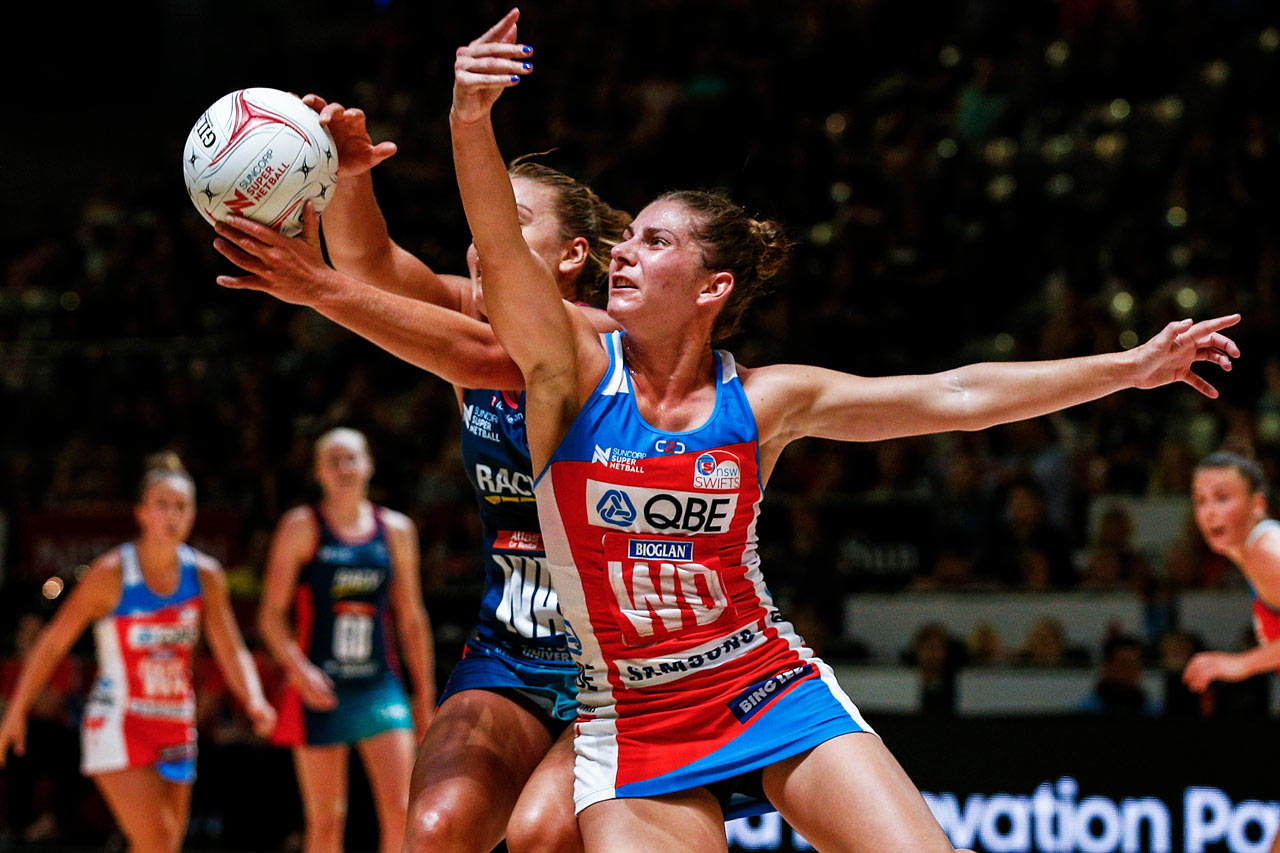 NETBALL vs NEWCOMERS
Have you ever been to the local netball courts on a Saturday? They're full of young girls, out there running around with their mates and having a ball playing the sport they love. It's an amazing sight.
Some of those girls will be friends for life. Some will get good at the game, too.
We had State Age Championships last weekend in NSW, the first taste of elite netball for girls aged under-12 to 15s. More than 3,000 kids participated.
Before that, there's NetSetGo, a Suncorp-backed juniors program for ages 5-10. It has more than 2,100 locations across Australia.
We have long-established pathways for those kids to rise to play Super Netball – where we have games televised on Channel 9, with the backing of huge sponsors like Suncorp. And that elite domestic competition is their pathway to making the Diamonds.
That is the state of play for netball – and still, we must do more. The other sports are coming and they will catch us, if we let them.
Yet AFL, rugby league, rugby – they all want what netball already has. Incredible grassroots that lead to a truly elite product.
Those sports are still building their pathways. Ours have been there for decades. AFLW and women's cricket have gotten a lot of attention the past couple of years, yet they still have athletes from other codes playing at the top level. I don't begrudge them that opportunity – I think they're brave to have a go – but when you watch Super Netball, you're watching the best of the best compete.
I would love to see a day where Australian national team players are making big money and Super Netball players are also making genuinely liveable wages.
We're a sport where the strength of the grassroots has always filtered through to the top, not the other way around. I'm proud that we still support our grassroots so strongly, equipping our kids to go as far as they want to go in the game. Kids are still flocking to our sport and I can't blame them.
Having said that, it's great that girls have such a big choice of sports now, rather than just following the normal stereotype of playing netball or football. Though obviously, I want them to still choose netball! Maintaining our standing as the sport of choice for young players and warding off efforts to have them play other sports is critical to keeping the strongest product at the elite level.
One downside of our sport – or perhaps it's a positive, depending on how you spin it – is that it's purely female-driven. We don't have a male code backing us, though there are some partnerships in place; the Swifts have a partnership with the Sydney Swans.
It's exciting that we get to do it all on our own and, of course, netball at the elite level is a female sport. We're the ones who will drive it forward, by getting ourselves out there on TV and really competing with these male prime-time sports. I think we can do that, given some more time.
If we stay on free-to-air TV and maintain those big sponsors, the world is our oyster.
A CHALLENGING SWIFTS SEASON
We need to win this game on Saturday against West Coast Fever and then the three afterwards to make finals. We can't wait to take the court in front of our home fans for the last time this year and hopefully get the win.
We learnt a lot from losing to them in Perth earlier this season. We turned quite a lot of ball over on them in that first quarter but just couldn't transition it out – their defence was phenomenal all over the court. We've really tried to sort out our transition play from defence to attack, so that when we do get our hands on the ball, we will score, not squander it.
We were sitting nicely halfway through the season, having played everyone once, so it's really disappointing that it's slipped away by losing the last three games.
We don't know exactly what's wrong – that's the problem. For me, it's just that we haven't kicked into that next gear when we've needed to. Inexperience isn't our problem anymore.
There is also the fact that a team, Sunshine Coast Lightning, sits above us on the ladder at the moment despite having less wins, thanks to Super Netball's bonus point system. That's frustrating.
They need to incentivise wins a bit more. If people are picking up bonus points to the extent that they're sitting above you with less wins, that's not a great feeling and surely not what the system was meant to achieve.
That is the state of play for netball – and still, we must do more. The other sports are coming and they will catch us, if we let them.
We set out hoping to finish top-two this season. That will be difficult but we can definitely still make the finals. We came in on the back of a big off-season, despite a well-publicised hurdle.
The best thing about our old coach, Rob Wright, leaving when he did was that we still had months before training camp began. We had time to come to grips with out new reality.
We've fallen into a really good spot and I'm a believer that everything does happen for a reason, even when, at the time, it doesn't seem like a great situation. Eight months later, I think it's been the best thing for all of us.
We were lucky to have Briony Akle, a former Swifts player, step in as coach. She instilled a lot of confidence in us, to know that we can start well, that we can finish games. It's all, we can, we can, we can. As a young team, it's crucial that we're running around feeling confident.
Bri hasn't given us any excuses, she's made us take responsibility for our mistakes and learn from them by being honest and accountable. We've looked really hard at ourselves the last three weeks with the three losses. We need to learn from our mistakes and I'm confident we will.
More about: Diamonds | NSW Swifts | Queensland Firebirds | Sponsored | Sunshine Coast Lightning | Super Netball | teamgirls | Women's Sport