AthletesVoice Contributors
Despair can't be allowed to win
Domestic violence, long-distance relationships, chronic injury and serious illness are just a few of the issues covered by athletes on AthletesVoice in 2018. Here is a selection.
---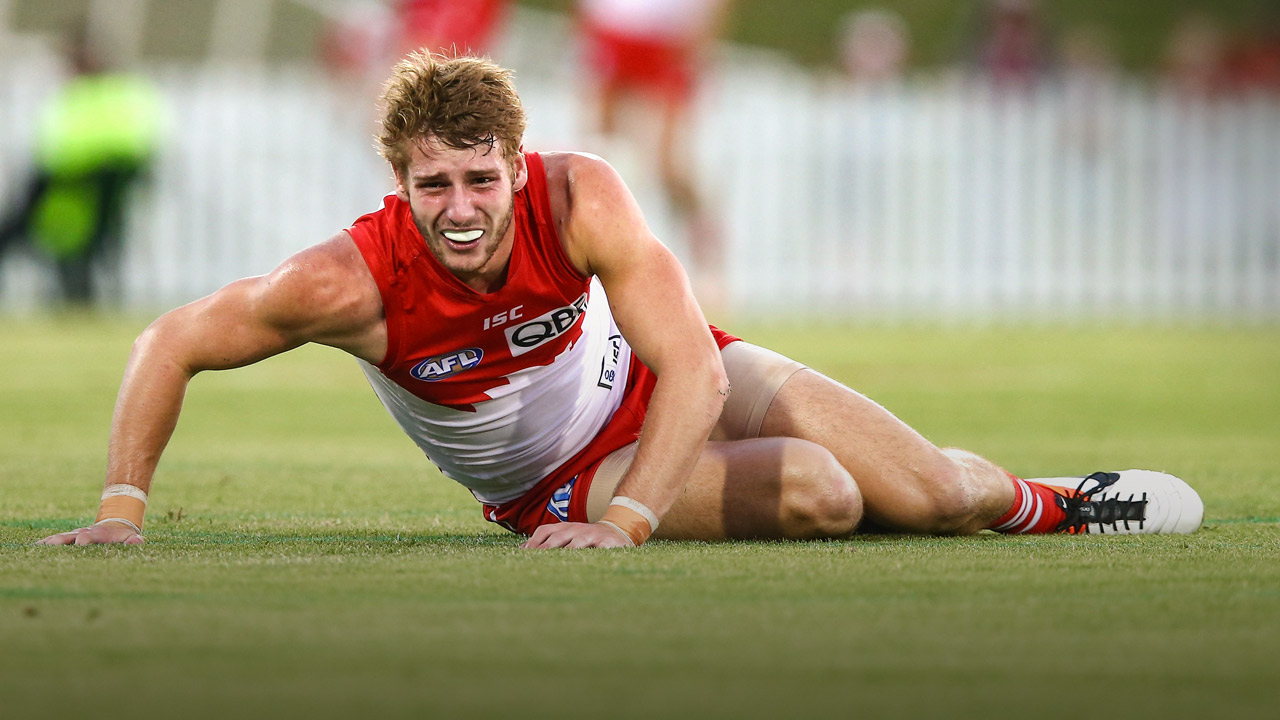 2059 days and counting…
Alex Johnson – Contributor
The rehab dungeon. We make jokes about the dungeon a fair bit. It's a rehab room at the club that's recently been redone when they did the SCG change rooms up a bit. But it used to be four walls with no natural light, right down in the depths of pretty much nowhere.
The dungeon was a pretty small room with a few bikes, cross-trainers and grinders which I've spent a lot of time on. There was nothing on the wall except a TV. I'd like to do the sums on it and see how many hours I've spent down there, and count the litres of sweat that I've let out.
Anyway they've redone it now. There's glass on two sides which is nice. You can actually see out. You're not looking at much. You're pretty much just looking at the warm-up area, so it's not exactly a harbour view. But at least it's a bit of a change to the dungeon.
It's more than 2,000 days now since I played in that AFL grand final. I'm not sure if anyone over the history of the game has ever spent longer out of the game than me and come back and played.
Geelong's Daniel Menzel spent over 1400 days out of the game and had four knee reconstructions. He reached out to me, and we've caught up a few times when I've been in Melbourne.
He's been a sounding board for me and a huge source of support. The first time I met him we sat down and had a coffee and just talked about the feelings I'd had at various points in my rehab and he's always been like, 'Yeah, I remember when I felt like that'. We just sort of bounce off each other and it gives you a huge amount of support when you're speaking to someone who's been through exactly the same thing as you.
---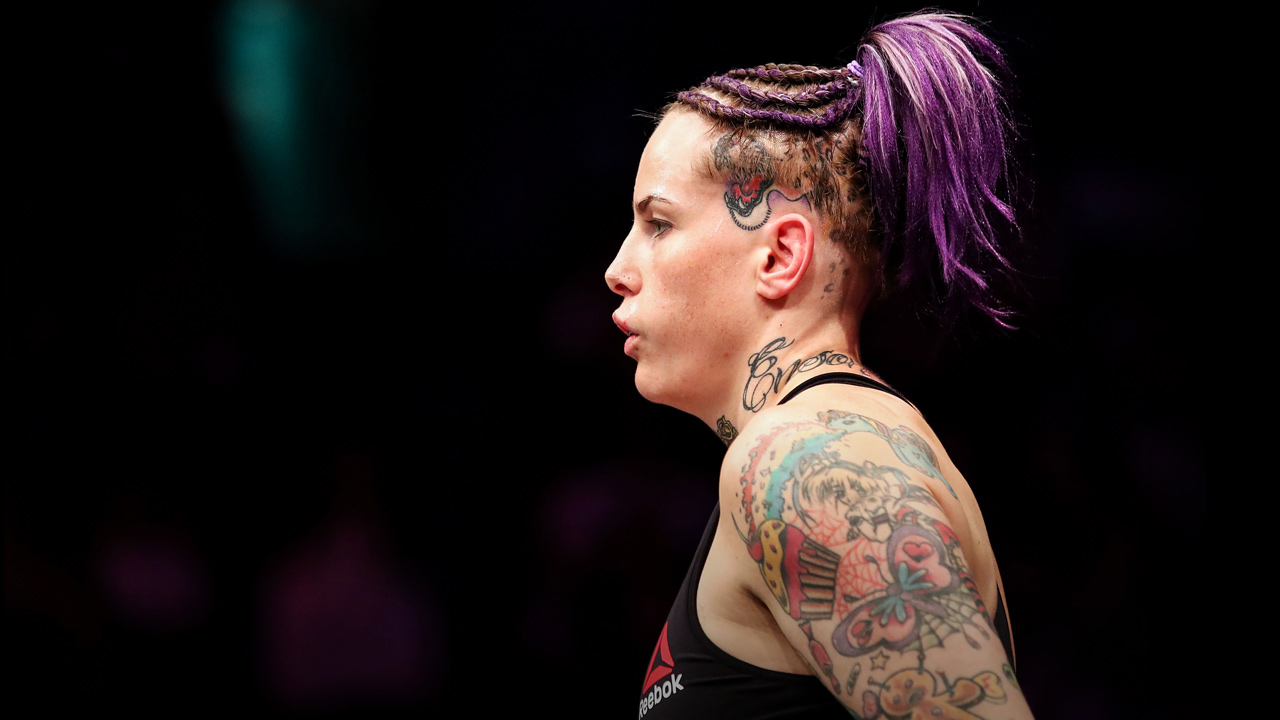 Escaping my domestic violence hell
Bec Rawlings – Contributor
There comes a breaking point in abusive relationships. Mine was when he pulled a knife on me and said he was going to kill me and my children.
Finally, I said, 'We have to get out of here, we have to leave'. I packed our bags, grabbed the kids and we took off in the middle of the night while my husband was sleeping. It was Mother's Day, 2013.
I always think that if I didn't have the boys, I probably would have stayed and probably would have been murdered by now.
He was a fighter, too. He could inflict pain on me easily. Yet the only reason that registered in my brain to leave him was, 'He's going to hurt the kids'.
My eldest son – Zake, who's just about to turn 10 – has some PTSD, as I did. He was at an age where he still remembers a lot of it, so it messed him up for a while. My partner wasn't very nice to him at all. Zake wasn't his biological son; I had him with an ex at 19. He resented Zake, and me, for that.
His little brother, Enson, has no idea. He doesn't really know who his father is, or where he is. He's seven now and starts to ask questions but I don't know how to answer. What do you say? 'Your dad beat up mummy and now he's in jail?' I don't know if it's better or worse for him to know.
---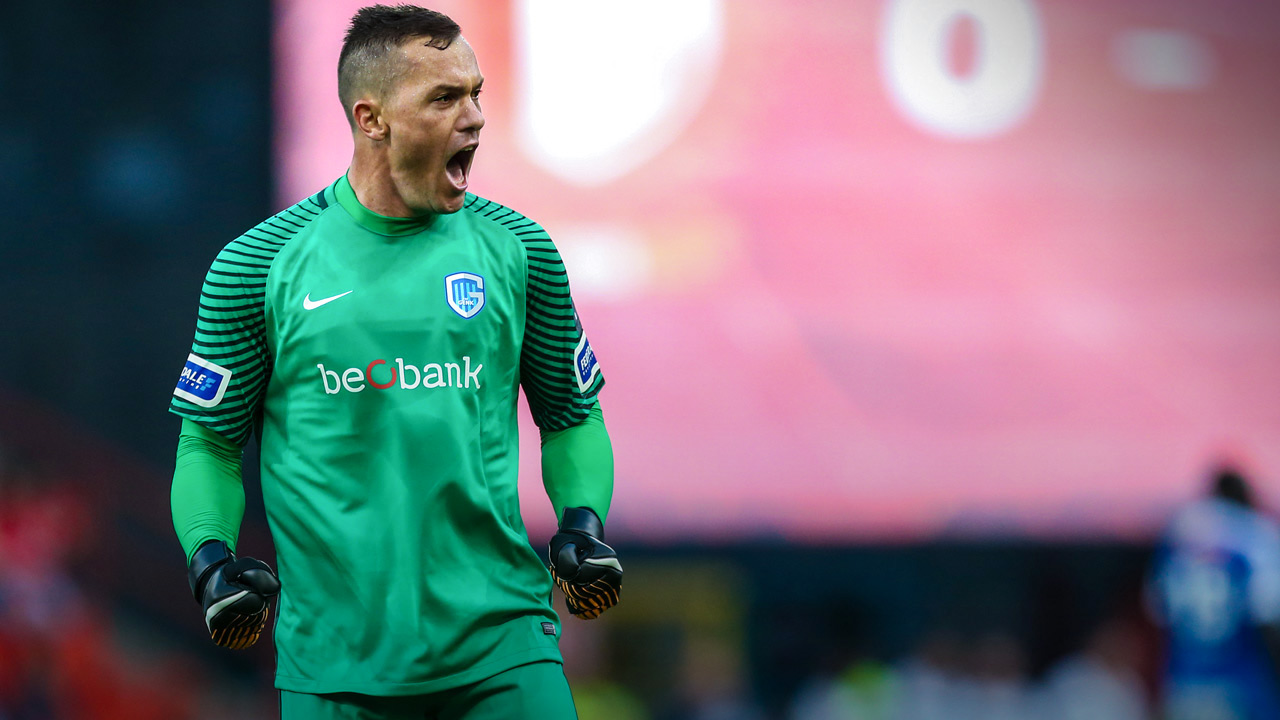 The offer I couldn't refuse
Danny Vukovic – Contributor
Probably the biggest question mark in my mind before I came to play overseas was whether my family was going to be OK and be looked after properly.
My two-and-a-half-year-old son Harley has a serious liver condition and has had a transplant. In Australia, we're very lucky to have some of the best medical professionals in the world. The last thing we wanted to do was take my son out of that situation where he's being looked after – and possibly not get the best care available.
After going through everything we went through with my son, I thought that my dream of playing overseas was dead and buried, that we'd never go.
My fears were quickly alleviated by the first email from Genk, the Belgian club where I've just played my first full season in Europe.  When the club first contacted me by email, they mentioned my son and said they'd found a specialist for him here in Belgium.
That was the first time I'd heard from them, and for them to already know about my situation and to understand the things I was worried about left me with a really good feeling, and pretty much showed me how keen they were on me.
---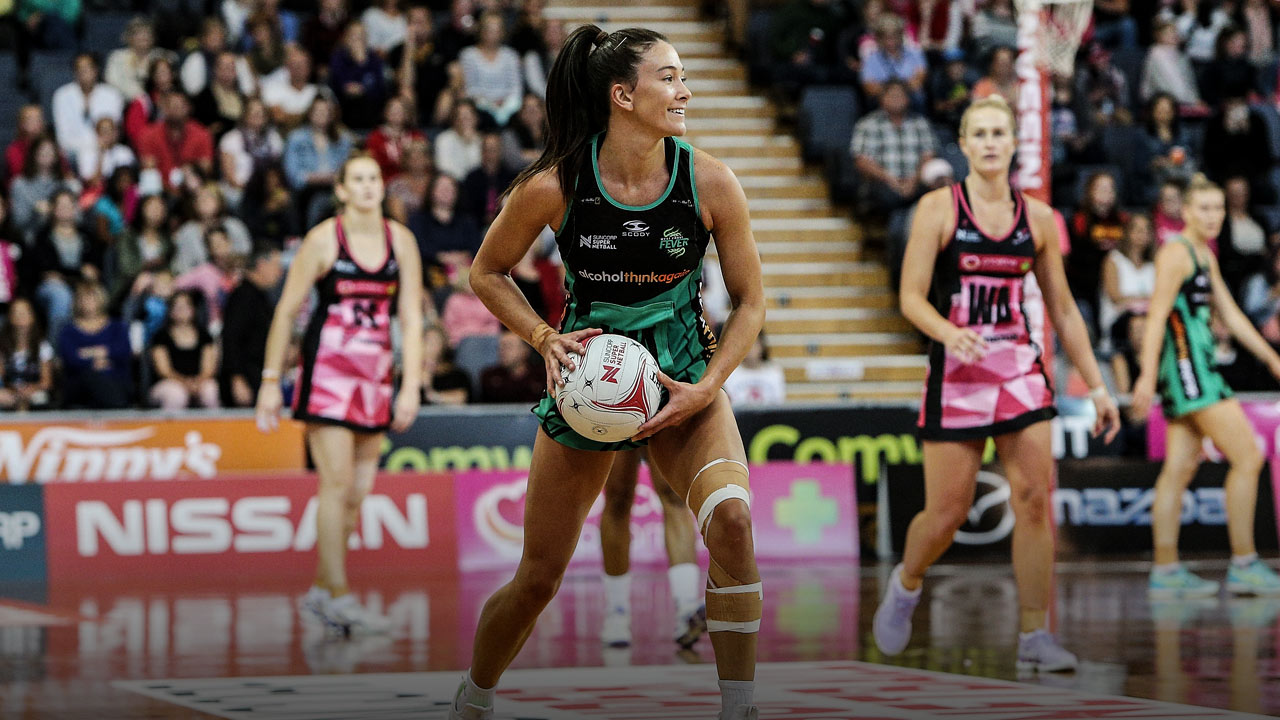 Two careers, one long-distance relationship
Verity Charles – Contributor
After four months apart, I had my husband home for a night. One night. Then I left at 7am on the Saturday for our game in Adelaide against the Thunderbirds, and he left for Melbourne on the Sunday to join the Rebels.
We both know that this is definitely not normal. But, with both of us being athletes, we said before we got married, 'We're going to put sport first while we're young and then be a married couple later'.
We love each other and want to be together for the rest of our lives, so getting married for us was really important. And because we trust each other so much, we're able to have that distance between us and it still just works.
There's definitely good and bad days, though. As soon as I get to training I have to leave everything at the door, but there are times where we miss each other terribly, and you think, 'Enough is enough, I want to see my husband'. I'm sure he's in the same boat.
But, no matter what, if I have a bad training session or a bad game I've always got Nath to go and call and debrief with, and I know that I've got the love of my life waiting for me whenever we'll see each other again. And now that he's back in Australia, he's only a flight away – and a two-hour time difference is pretty beautiful.
The hardest part is if you're watching on TV and he gets injured. That's the worst time to be away from each other and it's the same for him. It's a horrible feeling that you can't be there for them, you just don't know what's going on, and you're hours and miles away. That's what I struggle with the most.
And if he's having a bad day or he's sick – and he has cystic fibrosis, so he gets really sick – then being apart really kills me. But I've just got to look at the big picture perspective and know that we're both chasing goals and dreams at the moment, so we've just got to keep on keeping on, don't we?
---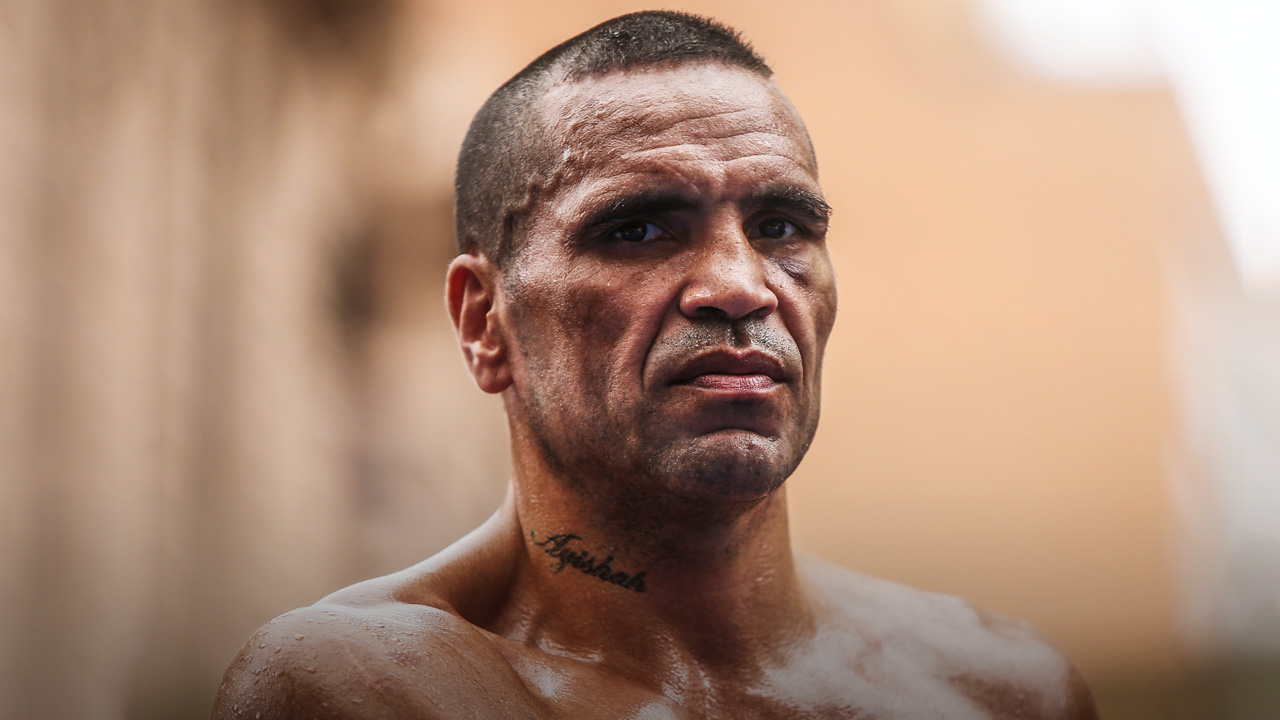 Escaping the noose
Anthony Mundine – Contributor
I won't mention the guy's name here.
I'll just say that he's a white fella and he was in with Michael Dickie and Timmy Ellis and a few of the others in the Team Mundine inner sanctum. I didn't know him until he came up to me after a fight not long ago and introduced himself.
This is what he told me.
He had decided to end his life. He had grabbed some rope, made a noose and placed it around his neck. The depression was too much for him to take any longer. He was ready to step off and leave this world.
Done.
Then his daughter walked in on him. She wasn't very old. Maybe 11.
She was very upset. Who wouldn't be? No one that age should have to see something like that.
Through the shock and the tears she said to him, 'You can't do this, dad. You can't go. You promised me you'd take me to meet Anthony Mundine.'
He fought it for a moment. But then he stopped and thought.
'You're right,' he said.
He removed the noose from around his neck and stepped down. She had saved his life.
When they both came to one of my fights and told me that story, man, I just broke down. I cry when I think about it now. There is so much struggle, so much pain, in the world. To think that I played some small part in keeping that fella from taking his own life is more important to me than any world title or famous win.
---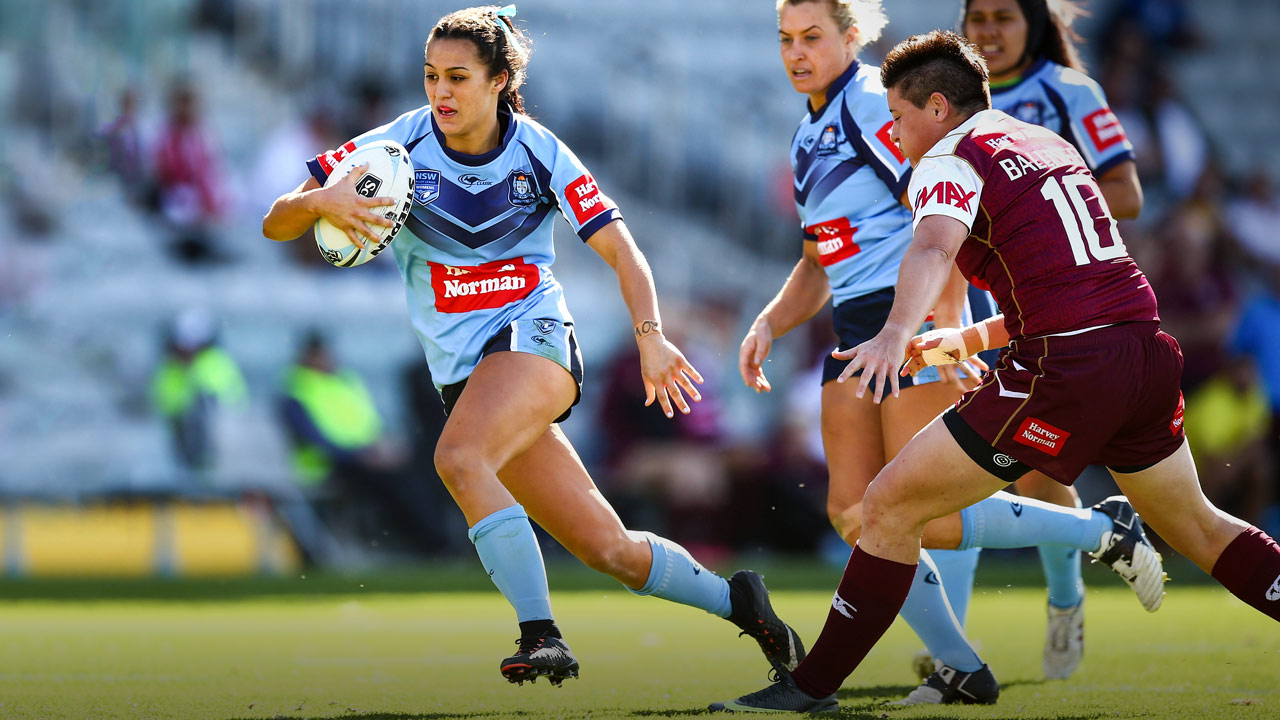 He stole my heart, not my dream
Corban McGregor – Contributor
I became pregnant with Carter when I was in Year 11.
I finished up school then. Said goodbye to Woolooware High, no Year 12.
Finding out that I was going to be a mum at age 16 was crazy. It was a major life change for someone whose main focus had always been sport. It wasn't easy to take.
That first year raising my son was a reality check: so, this is what it's really like to be a mother. It was hectic. I've got four brothers, I was the only girl growing up. I can now see myself as being pretty spoilt, taking things for granted when I was a kid.
Parenting a child is not easy. But I love being a mum. It was all worth it. It still is. And with help, I kept chasing my dreams.
I was lucky to have the support of amazing parents, who Carter and I still live with. They were able to open my eyes and help me to see that becoming a mum was just a new beginning; not the end of the world but a great new step in my life. They knew that I had too much talent to give up, just because I'd had a child.
Carter is now seven. In the past two years, he's watched his mum break a 17-year drought for NSW against Queensland and win a Rugby League World Cup. On Friday, he'll watch our Blues team try to make it three in a row against the Maroons, in the first women's game officially called 'State of Origin'. Later this year, he'll watch me play in the first-ever women's NRL competition.
That will be a pinch-me moment. I'm lucky that there's been plenty of those in rugby league. But they don't come easy.
---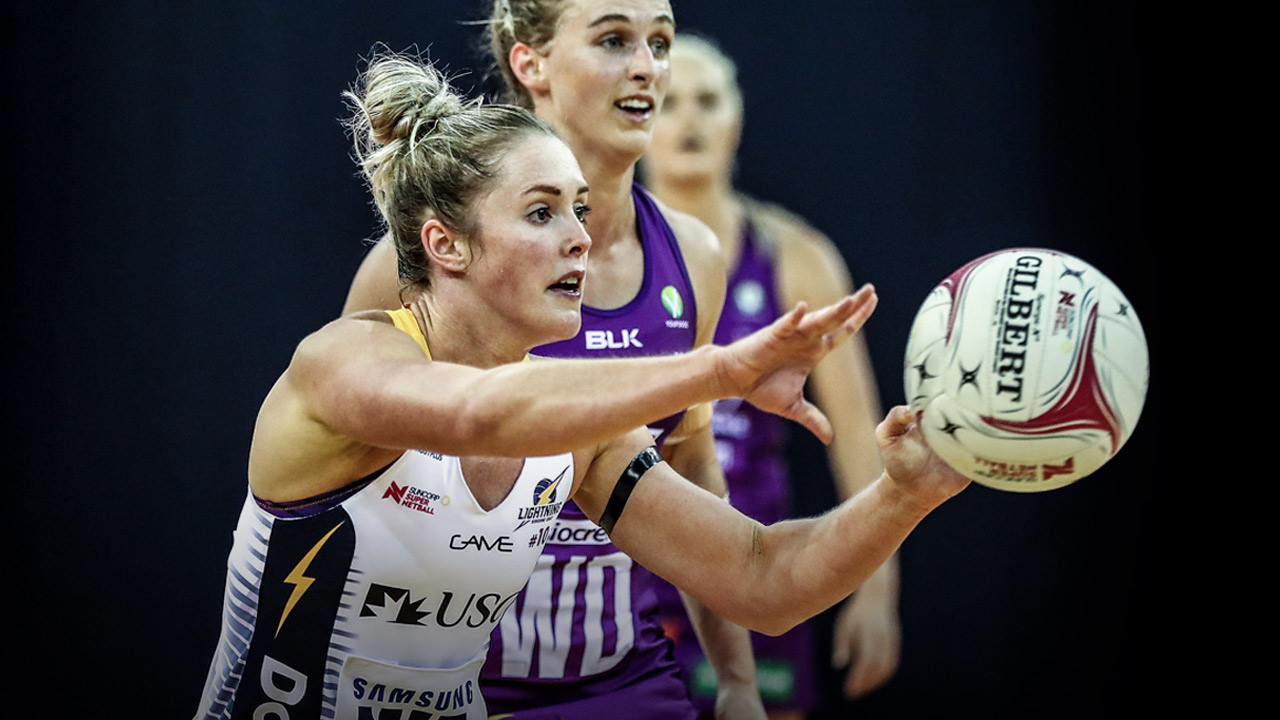 Apologies to the coaches I stalked
Laura Scherian – Contributor
To all those coaches I stalked for six years, I apologise.
I'm sorry for bombarding you with my resume and clips of me playing, for all the phone calls and emails during the national league contract periods.
But I hadn't received any offers in the six years since my one season with the Queensland Firebirds in 2010, so I just thought I'd leave no stone unturned. I thought I'd rather go through the awkwardness than be left wondering: if I'd done this or that, just done something more, would it have made a difference?
It was really hard. In 2016, I remember saying to my mum, 'Oh Mum, I don't know if I can do this again. It's just getting a bit ridiculous, sending emails, calling all these coaches. Maybe it's time I realised that ship has sailed?'
I was pretty emotional talking to her about it and Mum just said, 'You'll do it'. I was like, 'What?'. She said, 'You wouldn't be this upset about something if it didn't still mean that much to you'. So Mum was right, as usual. Mums always are.
Mum also reminded me there were more Australian teams in Suncorp Super Netball than in the old ANZ Champs, so more opportunities, and told me I'd be silly not to put myself out there. And it was good timing, because I'd got the passion and enjoyment back in my netball again.
So sure enough, I did it. I tried again. And then three months later, I got a call from Noeline Taurua offering me a contract with the Sunshine Coast Lightning.
---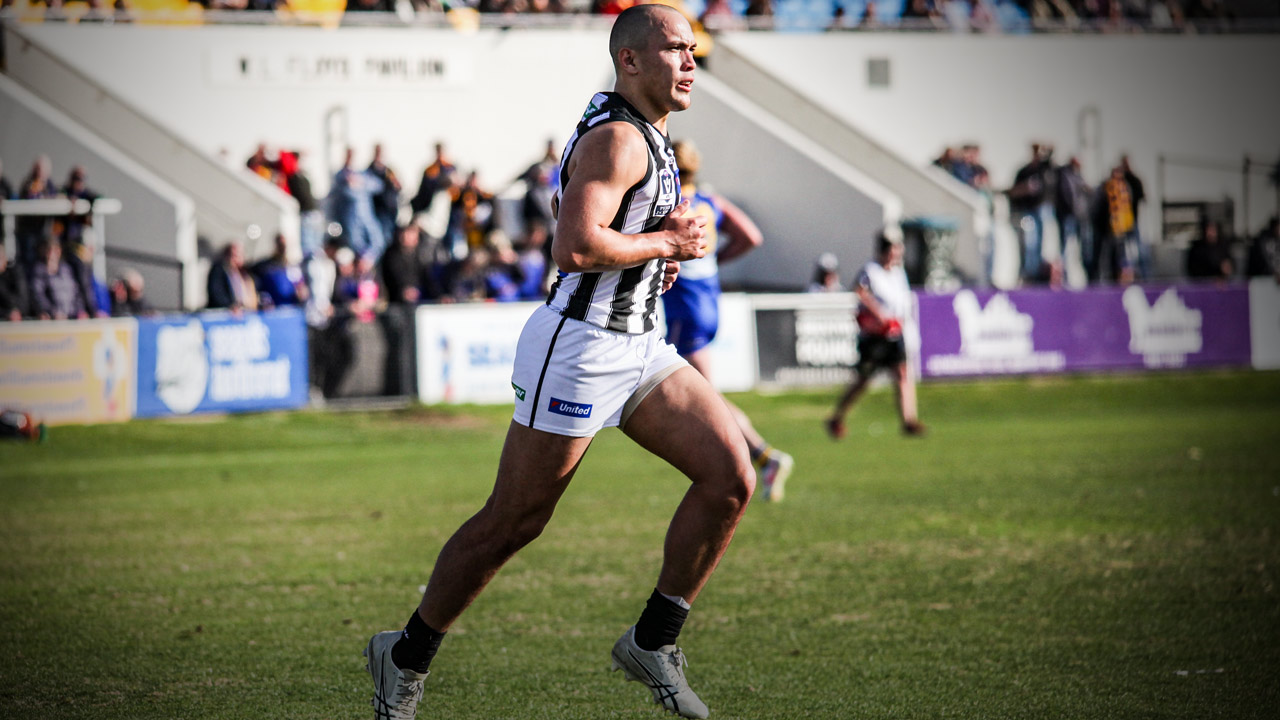 Four reconstructions, still kicking
Alex Woodward – Contributor
My passion for footy was reignited wearing fluro pink.
It was in that guernsey – the one I wore as a runner for Collingwood, communicating messages back-and-forth between Nathan Buckley and his players – that I realised I wasn't ready to give this game away.
The game I love. The game I grew up wanting to play.
The game that has been cruel to me … but kind, too.
The thought of quitting had crossed my mind more than once. As a footballer freshly delisted by Hawthorn, I was playing VFL last year when I suffered my fourth ACL injury. I'd previously done it in a pre-season game against GWS in 2012 (out 10 months), a pre-season match simulation in 2013 (out 12 months) and a VFL match against Coburg in 2015 (out 12 months).
I knew all too well what was in front of me. The road to recovery is one I'm well acquainted with.
I'd lost my passion for the game by the start of 2018. Physically, I knew I could do the rehab – I'd had some practice! – but it's the mental side of it that was proving most daunting.
And yet here I am, putting this story together after playing my first game back for Collingwood's VFL team against Williamstown at the weekend.
A fourth comeback from serious injury.
Here's how it happened.
More about: Collingwood | Injuries | Mental health | MMA | NRL Women's Premiership | Religion | Resilience | Sunshine Coast Lightning | Super Netball | Sydney Swans | Women's Sport