The Collingwood meeting
I'm glad I'm not averse to change because, if I was, I'd be struggling!
Barely a week after playing in Fever's first-ever grand final, I flew to Melbourne to meet Collingwood. I'd had text messages from a couple of other clubs but I'm not someone who likes to play clubs off against each other and, when I looked at everything, I thought, 'It's either going to be Collingwood or I don't play at all'.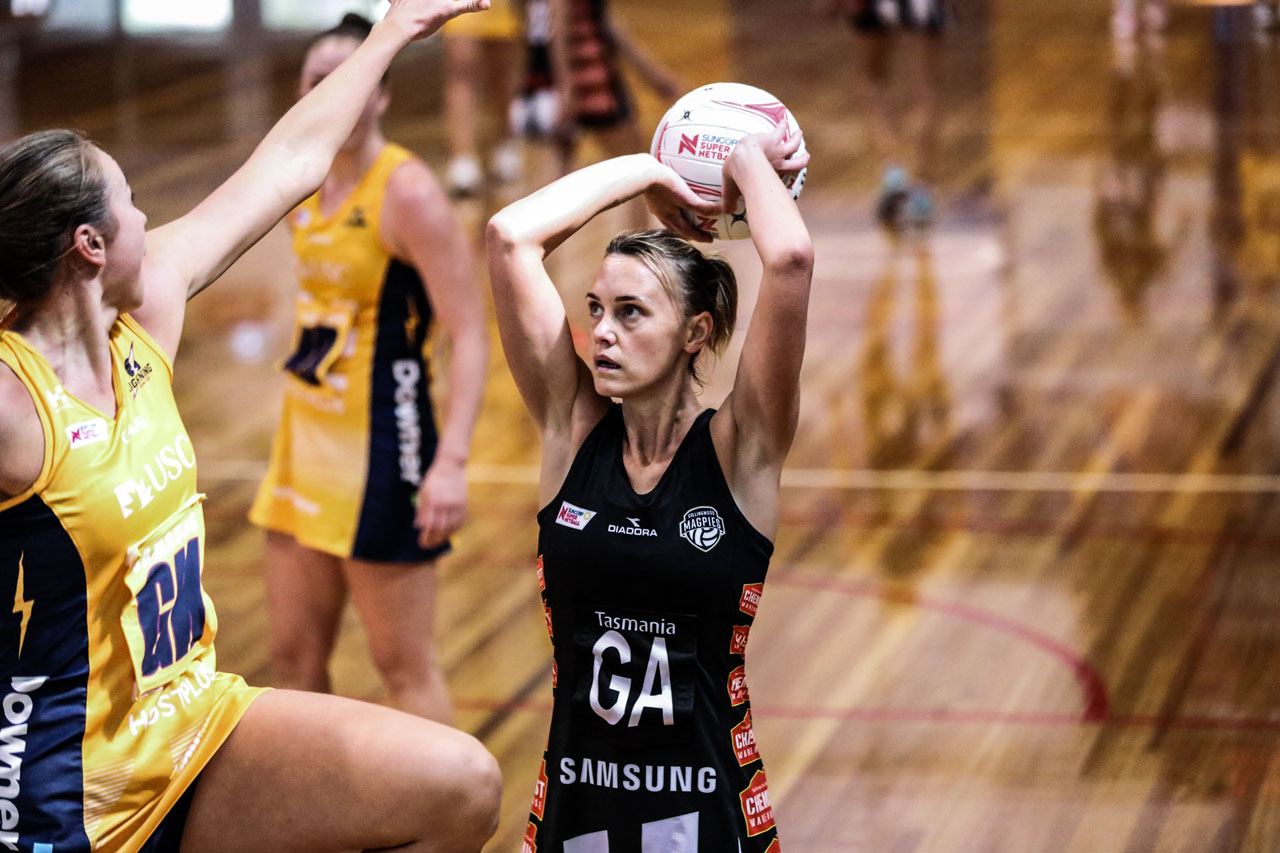 This is my 16th season and after the 12 months I'd had with the Diamonds stuff, divorce, everything … with where I was in my life, the decision to retire had not been far away at all.
I'd bought a new house in Perth. I was in a new relationship with Samuel Butler which was going really, really well. I had no idea where it was going to go but I was incredibly happy and I just thought, 'I can't keep giving up my life for netball, I've done that for 15 seasons'.
At the end of the day, netball has controlled where I've lived, holidays, choices around family, relationships, things you do and don't get to be a part of. Absolutely everything.
Do I regret it? No. Does it wear thin and drain you? Absolutely.
And then, surprisingly, Samuel said he was going to come to Melbourne with me. That shocked the hell out of me. I just looked at him blankly and he said, 'You don't look very excited'. I was like, 'I don't know if I believe you!'
Samuel's support was a big part of the reason I played on; it was right for us on an individual level and also together, professionally and personally. It was a huge decision for him to move and incredibly selfless but, despite that, I needed to know that the move was going to be the right thing for both of us and not just for my benefit. I couldn't do that to him.
The first thing I said to my manager was, 'This was not my doing, so there's no way that I'm being made to look like I've walked out on this club'.
That day I came over to meet Collingwood, Rob Wright picked me up from the airport with last year's team manager, Jen McIntyre, and we went to a cafe for lunch and bumped into Geva Mentor. I was like, 'What are you doing here?'. She was doing the same thing as me: deciding whether to move to the Magpies.
Rob really impressed me. I'd never had anything to do with him, didn't know him on any level, but the players I had conversations with all spoke with such high regard for him: as a person, but the type of coach he is, as well. So that was incredibly appealing.
Then there was off-court side of it because I'm obviously coming towards the very, very back end of my career and for me now life after netball is incredibly important. I've just started my Masters in sports management and everyone knows that Collingwood is such a big and powerful club, so the opportunity for my development outside of netball was also something that was very attractive.
I had questions, though. Everyone obviously knew when Collingwood came into the competition they were a team full of incredible talent and yet they haven't performed, so I also wanted to understand what had been going on previously, where they felt they had fallen down as a netball side, the changes they were making and how they saw me fit into that, so that I knew what I was walking into.
The players we have in this team were another big drawcard: Geva, who I played with at Thunderbirds and have a huge amount of respect for as the best goal keeper in the world. Kim Ravaillion from my Firebirds' days. April Brandley and Ash Brazill, who I played with at Fever.
Madi Robinson, too. It was funny because I rang Madi last year as soon as she announced she'd retired from Diamonds and she said, 'Oh, I guess we're never ever gonna play netball together again. I always thought we'd get to be back out there on court.' And lo and behold, it's now happened in the most unusual of teams; the one we probably never would have imagined. 
Giving back to my teammates and supporting them in their development is what drives me. Doing that is going to be incredibly rewarding and only help what we all want to achieve at the club. That, and the fact I've never laughed so much, usually at my teammates' expense, is making netball feel like new again.
I've signed a two-year deal. I nearly fell over when my manager told me that. I was like, 'Are they serious? They know how old I am, don't they?'
One club was getting rid of me because I'm too old and the other wants to sign me for two years despite my age! You kinda have to laugh at it.
We play Fever this Friday in Brisbane in the pre-season comp. There's certainly going to be an element which is a little bit strange playing against former teammates but, to be honest, it's also going to be weird for me being out there on court again in a proper game with Madi and Rav and those girls.
I'll enjoy giving Jess Anstiss a bump when we cross paths. She knows I love her!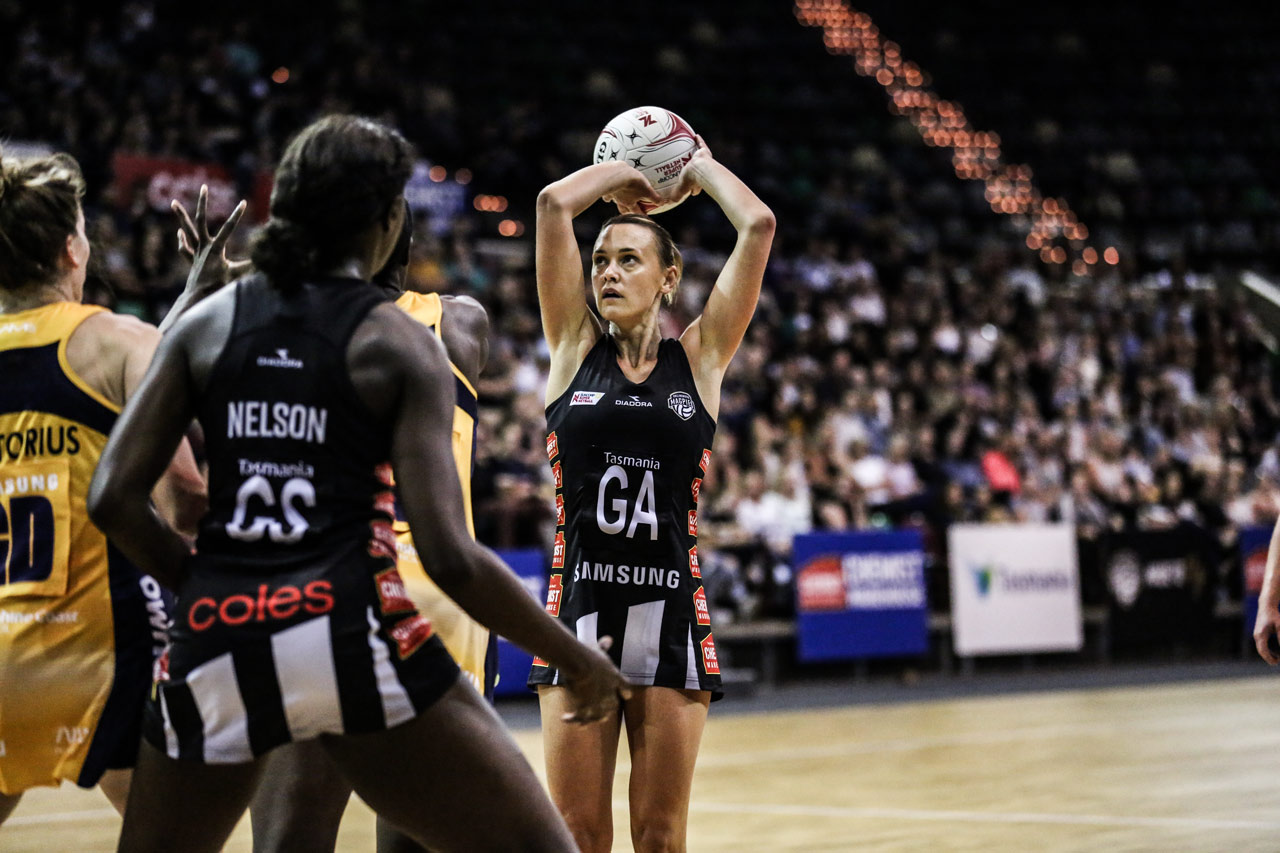 Dad and the future
My dad was diagnosed with cancer soon after the grand final and has just finished eight weeks of treatment. It was a big shock to our family and, with everything else that was going on, a lot to take in. But, as horrible as the stuff with Fever was, things like this put it all in perspective.
One of the huge positives that's come out of this move to Melbourne is being closer to mum and dad and the rest of my family in South Australia. Samuel's family is in SA as well, so it's a 45-minute flight. I certainly won't miss all that long flying, I'll tell you that.
Dad is doing well, but at the moment it's a bit of a waiting game to see how his treatment has gone. Athletes are generally control freaks, so things like this that are out of your control are tough. But they also make you appreciate what you have.
I'm grateful every day for having an incredible man in my life, for being given another opportunity to keep playing a sport I love, and for having the love and support of my family. 
I thought I was happy with how things were in Perth.
I never thought I'd be as content and ridiculously happy with my life as I am right now. 
More about: Collingwood Magpies Netball | Diamonds | Grand Final | Queensland Firebirds | Super Netball | West Coast Fever